NASCAR's Top Rookie Class is … 1959 or 1979?
The NBA's top draft class is obvious. Its 1996 representatives compiled four MVP awards and 68 All-Star Game appearances.  
The NFL can always point to its 1983 quarterback draft class. 
NASCAR? Its top rookie class is not so clear-cut. Or is it?
The top two contenders, 1959 vs. 1979, lay claim to the championship belt. 
Let's decide, once and for all.
1959 
The first-year drivers: Buddy Baker, Bob Burdick, Richard Petty, and Fritz Wilson. 
When a rookie class starts with "The King," well, where do you go from there? NASCAR'S first true marketing icon, Petty, earned rookie of the year (ROY) honors after posting nine top-10 finishes. Baker showed he belonged in the fledgling series with one top-five and five top-10s. 
Petty and Baker carved out hall-of-fame careers. Petty proved to be a once-in-a-species driver. During a career spanning five decades (1958-92), Petty compiled a record 123 poles on 1,184 starts. He claimed 200 checkered flags and seven Winston Cup drivers' championships. 
Baker, whose father, Buck, is also in the hall of fame, compiled 17 career wins, including the fastest Daytona 500 in history. Baker, who sat tall in the saddle, clocked in with an average speed of 177.602 mph during the 1980 season opener.
Here's how the other two drivers in the class fared:
Burdick earned one win in 14 career starts. 
Wilson's Cup experrience spanned 12 races with three top-five finishes.
1979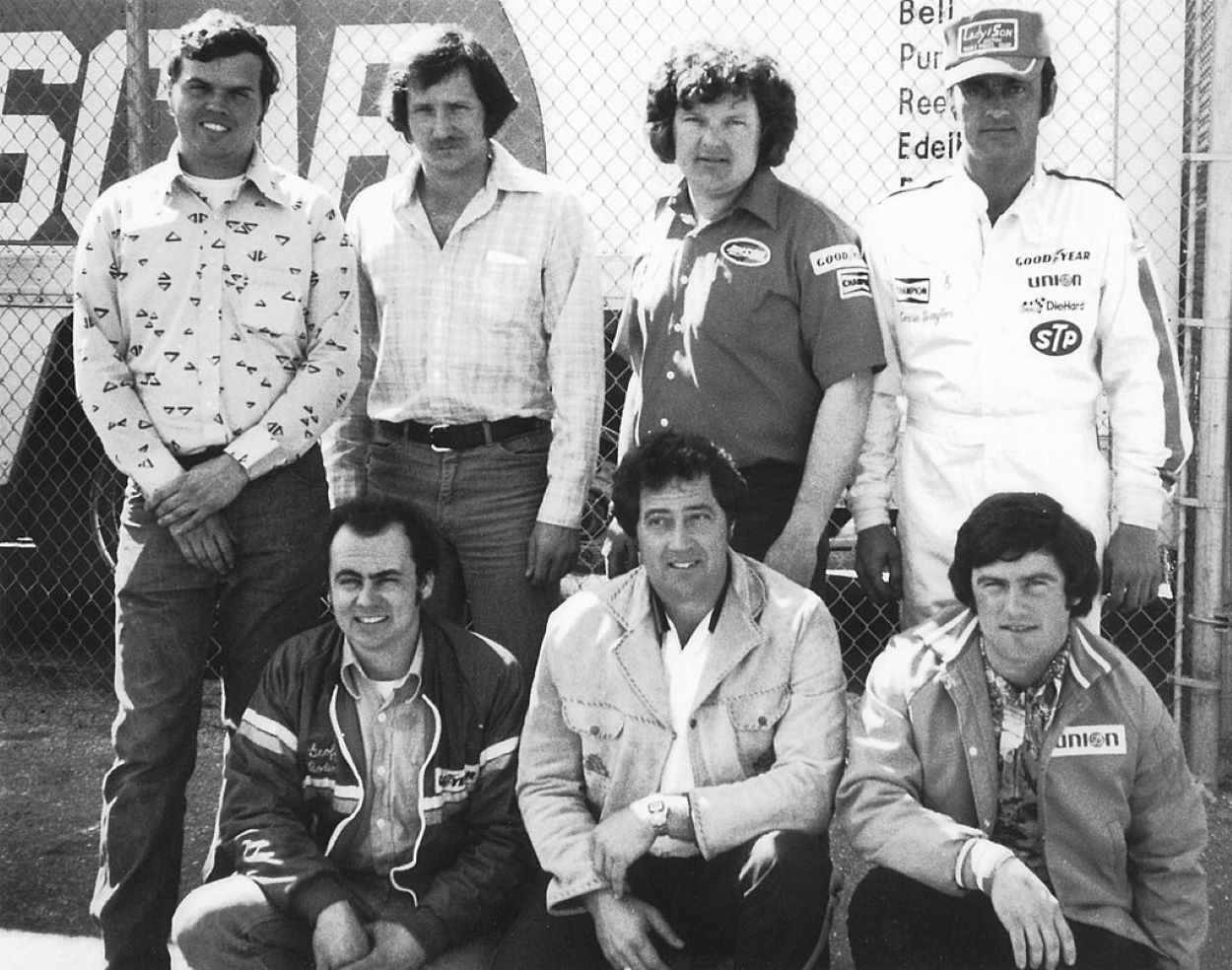 The first-year drivers: Geoff Bodine, Dale Earnhardt Sr., Harry Gant, Terry Labonte, Joe Millikan, Connie Saylor, and Dave Watson.
Earnhardt earned '79 ROY honors by registering his maiden win, 11 top-five finishes, and 17 top 10s. Millikan was credited with 20 top 10s and Labonte added 13.
While Earnhardt overcame several horrific injuries and didn't rival Petty's win total, "The Intimidator" certainly comes close to possessing a Petty-like podium. He also claimed seven Cup titles. In 676 starts, Earnhardt earned 76 wins before his tragic on-track death during the final lap of the 2001 Daytona 500. 
Here's how the rest of the class' drivers fared:
Labonte secured Cup titles in 1984 and '96. In 890 career starts, he collected 22 wins and 361 top 10s. 
The runner-up to Labonte in '84, Gant registered 18 wins and 208 top 10s in 474 starts. 
An under-rated diver, Bodine compiled 18 wins and 190 top 10s in 537 green flags.
Milliken collected 38 top 10s and one pole in 79 appearances.  
Watson had one career top 10 and three DNFs in five starts. 
Saylor recorded one top 10 in 58 Cup races.
And the winner is …
By a landslide … 1959.
When you start with Petty, do you not have to end with "The King," the most successful and marketable driver in NASCAR history?
Earnhardt-Labonte-Gant-Bodine's class may have more quality depth, but just comparing the classes' win totals, 1959 laps '79, 218-134.
What do you think?
Like Sportscasting on Facebook. Follow us on Twitter @sportscasting19.