MLB
MLB Midseason: Power Rankings for the National League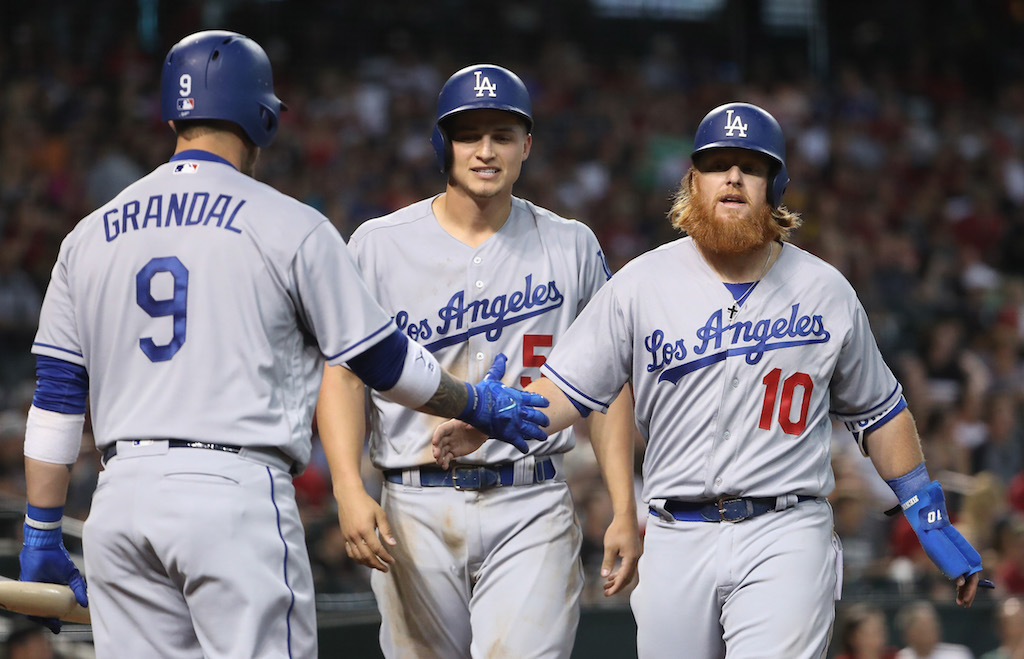 Baseball just hit the midway point of the schedule, with the All-Star Game right around the corner and the trade deadline to follow shortly after. The halfway point of the season is a big checkpoint for a lot of teams. If you're a true contender, it becomes clear. Following up our Memorial Day power rankings, we look at where things stand in the National League with half of the season remaining. These are our NL midseason power rankings.
15. Philadelphia Phillies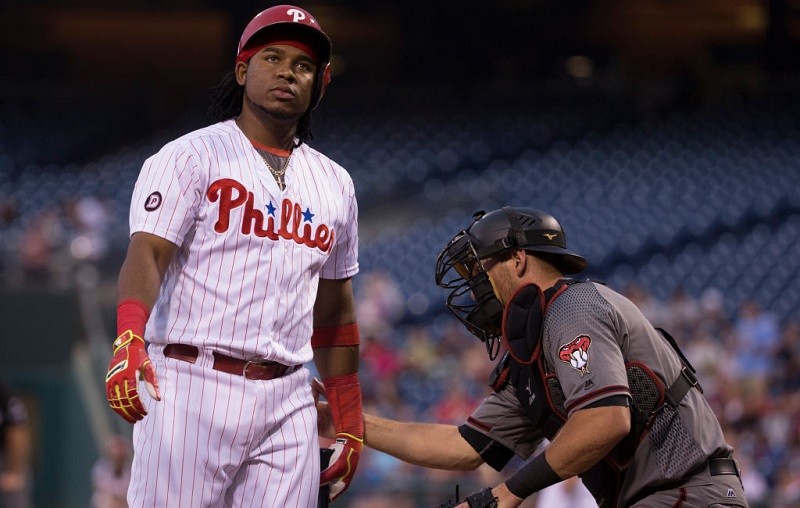 The Philadelphia Phillies are bad and only getting worse. Their offense has been putrid all season, and they're No. 13 in the National League in ERA as a staff. That recipe gives you the worst record in baseball. The signing of Michael Saunders, who received a one-year, $9 million deal in the offseason, ended after just 61 games with his outright release. The bullpen has been bad outside of Pat Neshek's 0.59 ERA in 33 games. But eventually Philadelphia will trade him — and things will only get worse.
14. San Francisco Giants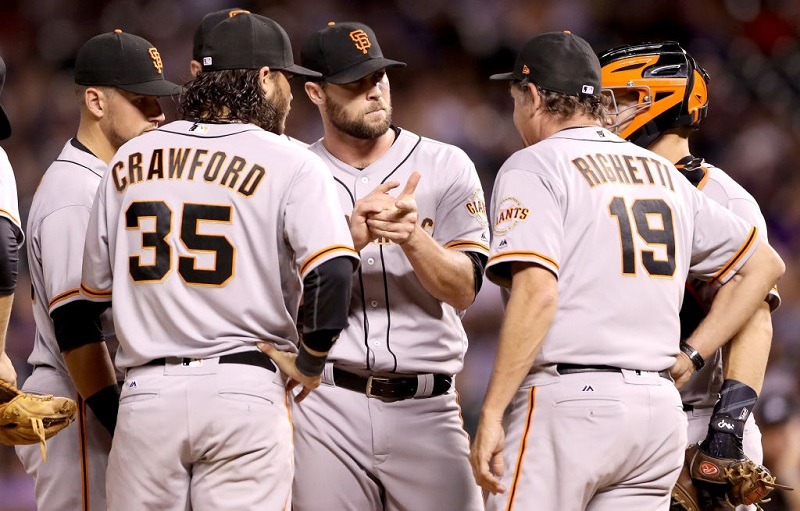 The surprise team near the bottom of the National League is the San Francisco Giants. Last year, this team won the wild-card game and snuck out a victory in the NLDS against the eventual-champion Chicago Cubs, despite a bullpen that couldn't possibly hold a lead. To fix that, they got Mark Melancon. Wouldn't you know it; Melancon is on the disabled list with a 4.35 ERA and four blown saves in 15 chances. In short, basically nothing has gone right this season for the Giants.
13. San Diego Padres
When the San Diego Padres — a team that plays 81 games in the most pitcher-friendly MLB ballpark — have a 4.61 team ERA, you know things are bad. The list of players who San Diego has trotted out in their rotation includes Clayton Richard, Jered Weaver, Trevor Cahill, and Jhoulys Chacin. Their closer, Brandon Maurer, has a 6.32 ERA in 31 1/3 innings. The Padres' offense has been one of the worst in baseball as well, leading to few real bright spots on the season.
12. Cincinnati Reds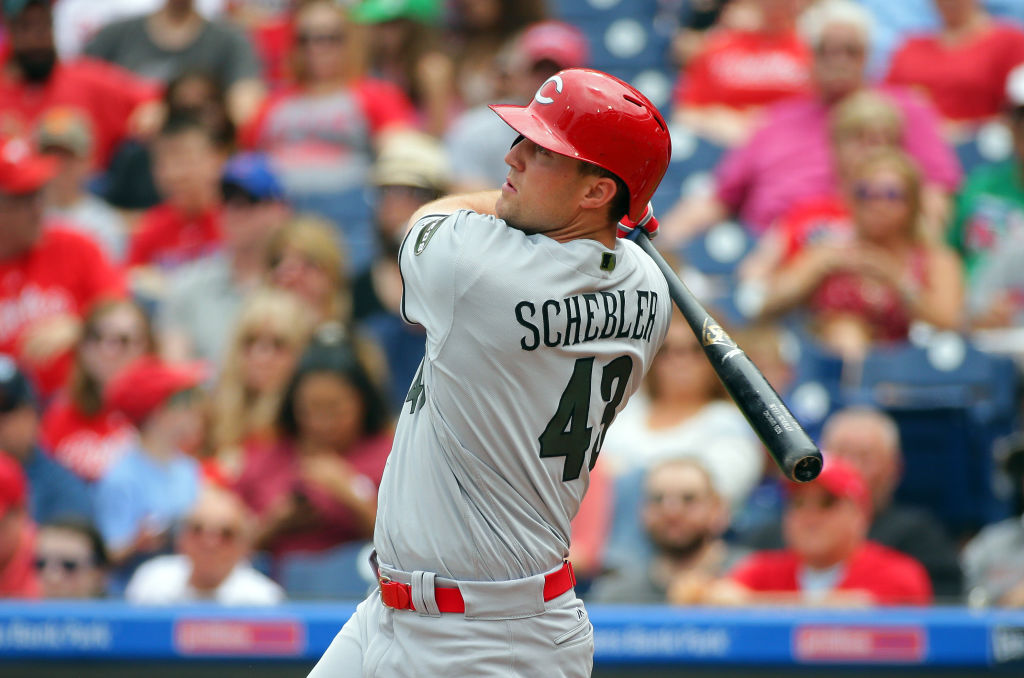 Fun fact: After their 7-2 start to the season, the Cincinnati Reds are 26-43. That is less than good. Nobody expected much out of the Reds this season, as they're in the heart of a major rebuild and are only now starting to bring up players who look good enough to stick around long-term. But that's almost entirely on the offensive end, with the pitching staff posting an ugly 5.32 ERA this season. The performances of third baseman Eugenio Suarez, outfielder Scott Schebler, and closer Raisel Iglesias are the major bright spots for Cincinnati.
11. Miami Marlins
The Miami Marlins are a surprisingly bad offensive team, considering that they have three players in the regular lineup with an OPS over .900. They've managed to score just the 10th-most runs in the National League, which doesn't help their cause much when they have a starting rotation that began bad and then got hit with a bunch of injuries. Currently, the Marlins' team leader in innings pitched is Dan Straily.
10. New York Mets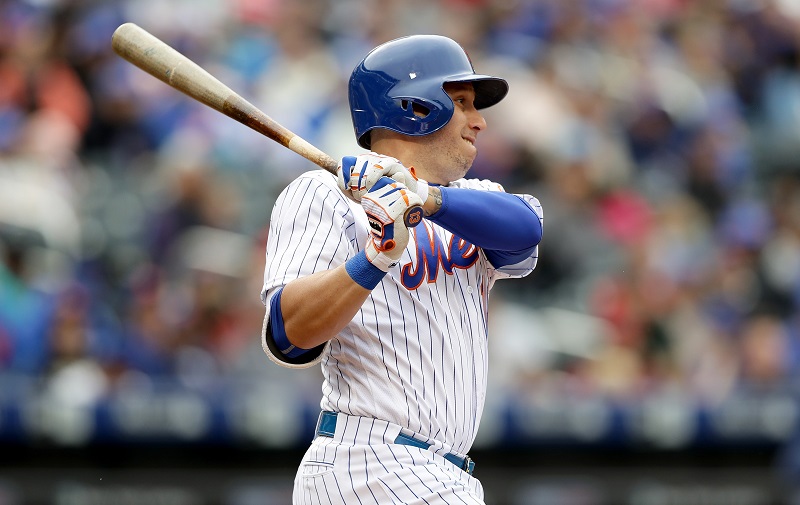 The New York Mets' biggest problem this season has been injuries. The fact that they're still only a handful of games under .500 when Yoenis Cespedes, Neil Walker, Lucas Duda, Noah Syndergaard, Matt Harvey, and too many others to even list have spent serious time on the disabled list is somewhat of a miracle. But the facts are what they are, and the Mets are buried in their division with little hope for making a run at a wild-card spot.
9. Pittsburgh Pirates
You can't help but feel like the Pittsburgh Pirates are missing out on a huge opportunity so far in 2017. After a 98-win season in 2015, the Pirates have gone downhill in the win column. Despite an extremely winnable division this season, Pittsburgh still finds themselves in fourth place at the midway point. The good news? Andrew McCutchen has been on fire at the plate, with a 1.182 OPS since May 24. They're still close enough to contend, but they need to get it together.
8. St. Louis Cardinals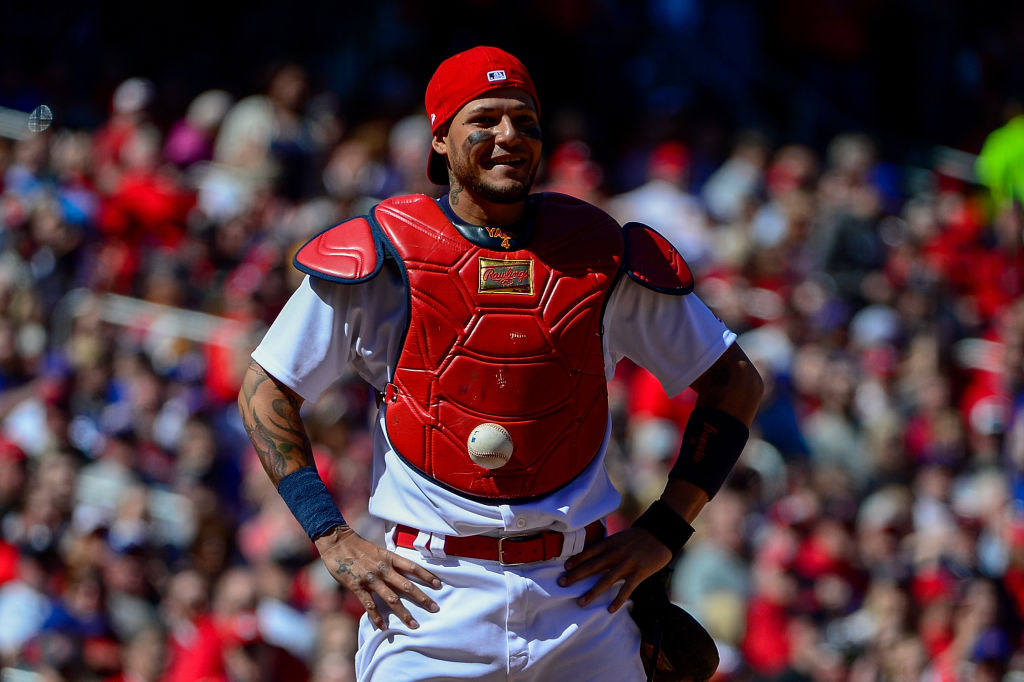 Another NL Central team that can't stop beating themselves up: the St. Louis Cardinals. Injuries, performances below expectations, and young players struggling with consistency are the biggest issues. St. Louis sent Aledmys Diaz and Randal Grichuk down to the minors, while the starting rotation started well but regressed back toward the mean in recent weeks. In a tougher division, St. Louis would have to strongly consider selling at the trade deadline and trying to rebuild for 2018.
7. Atlanta Braves
If you could go back in time and tell yourself that Freddie Freeman would miss close to two months, Dansby Swanson would have a .619 OPS, and Bartolo Colon would be DFA'd at the end of June, you'd think the Atlanta Braves are the worst team in baseball. In reality, the Braves have taken a major step forward despite a lot of bad news. As it stands, they're just a few games under .500 and have seen excellent early numbers from unexpected players, such as Matt Adams, Tyler Flowers, and Jason Motte.
6. Chicago Cubs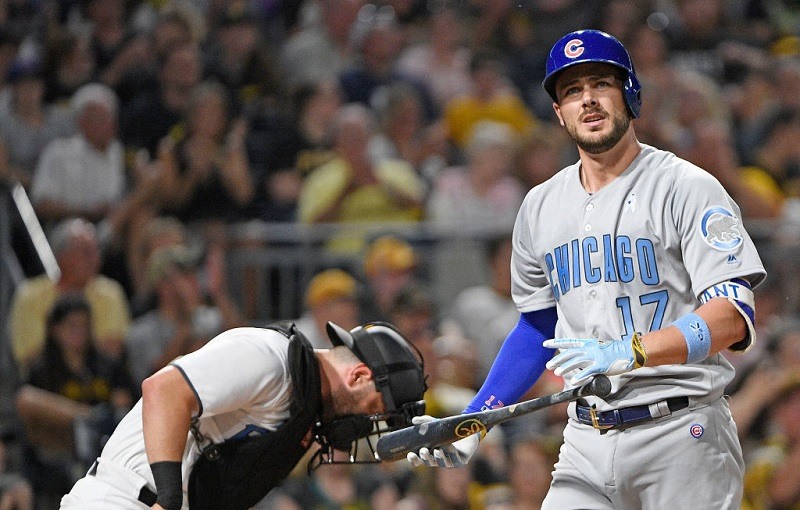 The Chicago Cubs still have a high likelihood of making the playoffs this year, mostly due to their division and the talent level still on their roster. That said, they're a major disappointment in 2017. Injuries to Ben Zobrist, Jason Heyward, and Kyle Hendricks hurt them big-time while Kyle Schwarber has yet to find his swing this year. Bad news: The Cubs hover around .500. Good news: They're just a game behind the division-leading Milwaukee Brewers.
5. Milwaukee Brewers
Speaking of the Brewers, it's fair to put them ahead of the Cubs in our midseason power rankings. Why? They've held their slim lead in the division. But it would be difficult to expect that Milwaukee will still be playing once October rolls around. Eric Thames was a world-beater to start the season but has cooled off in a big way, posting a .163 batting average and a .669 OPS in June. Starting pitcher Chase Anderson just went to the DL, and that's really bad news; he had a 2.89 ERA in 16 starts this season.
4. Colorado Rockies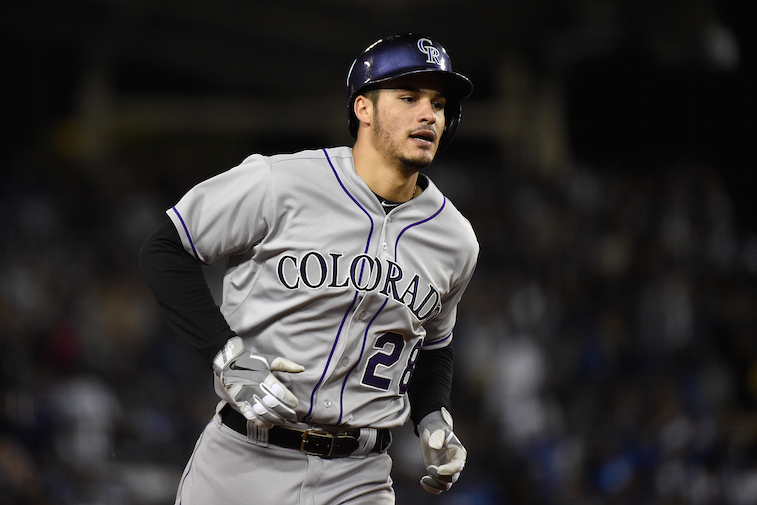 One of the surprise teams this season: the Colorado Rockies, who unfortunately reside in the most top-heavy division in all of baseball. A recent slump has pushed Colorado six games behind the division-leading Los Angeles Dodgers and in second place in the NL wild-card race behind the Arizona Diamondbacks. But with no one else in sight, chances are good that the Rockies end up with at least one playoff game this October. Center fielder Charlie Blackmon could be fighting for an MVP award too.
3. Washington Nationals
Speaking of MVP winners, Bryce Harper will have his resumé ready when the season concludes. It would take a miracle for any team other than the Washington Nationals to win the NL East, so all Dusty Baker needs to do is prepare his team and keep them healthy. This makes it even more unfortunate that Trea Turner just fractured his wrist and landed on the DL. General manager Mike Rizzo needs to acquire a good reliever or two as well, otherwise the Nats will find themselves knocked out in the NLDS yet again.
2. Arizona Diamondbacks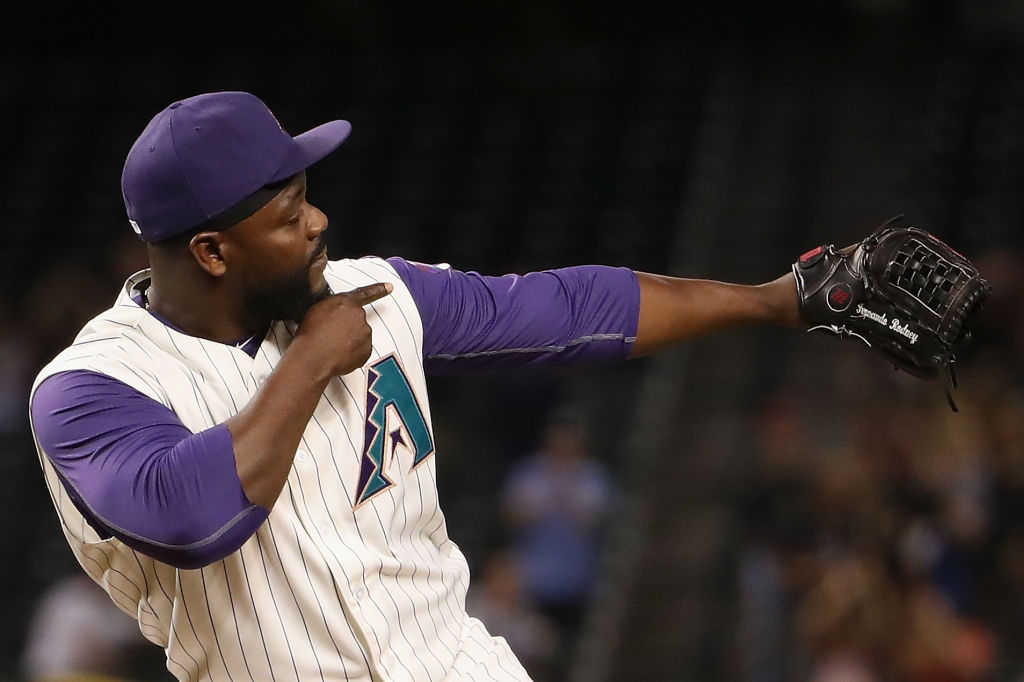 How do the Arizona Diamondbacks keep doing it? A.J. Pollock misses over half of the first half of the season while they get absolutely nothing out of starting pitcher Shelby Miller yet again, and somehow the D-backs are off to their best start in team history. Closer Fernando Rodney has been unhittable in June, while starting pitchers Zack Greinke, Robbie Ray, and Zack Godley are outstanding. They will battle the Dodgers in the NL West all season long, and it will be fantastic to watch.
1. Los Angeles Dodgers
Speaking of those Dodgers, how about that Cody Bellinger? Despite not even being called up for his major-league debut until April 25, the rookie leads the National League with 24 home runs and a .654 slugging percentage. If he can keep up anything close to that pace, the MVP discussion may be shorter than expected in the NL. Add in the best pitcher of this generation in Clayton Kershaw to go along with one of the best closers in the game in Kenley Jansen, and you have a recipe for a serious World Series contender in L.A.
Statistics courtesy of ESPN and Baseball-Reference.