NBA: 3 Big Basketball Stories to Look for in December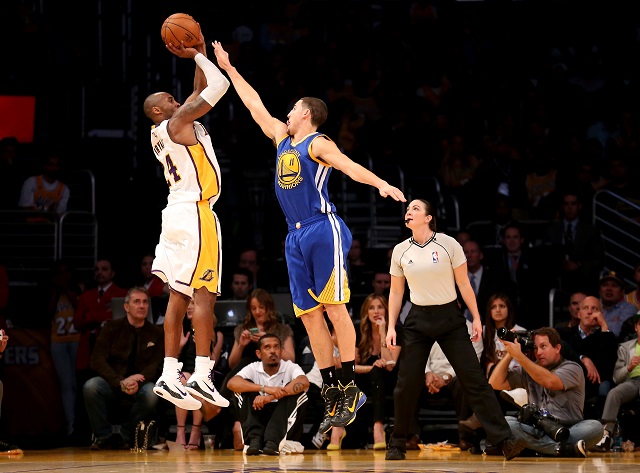 December continues to be an absolutely thrilling month for the National Basketball Association. As the Major League Baseball hot stove heats up and the National Football League's regular season winds down, the still-early portion of the NBA season may be overshadowed a bit. If you have some extra time, do yourself a favor though and make sure to follow the NBA this holiday season.
The next two-and-a-half weeks or so should be filled with salivating plots to check out. We've got a defending champion squad that refused to lose until recently, the retirement tour of an NBA legend underway, and the hot and cold starts of various teams and players are worth monitoring. With that said, let's take a look at three big storylines to follow in the NBA as we head into a new year.
1. Never-ending Dubs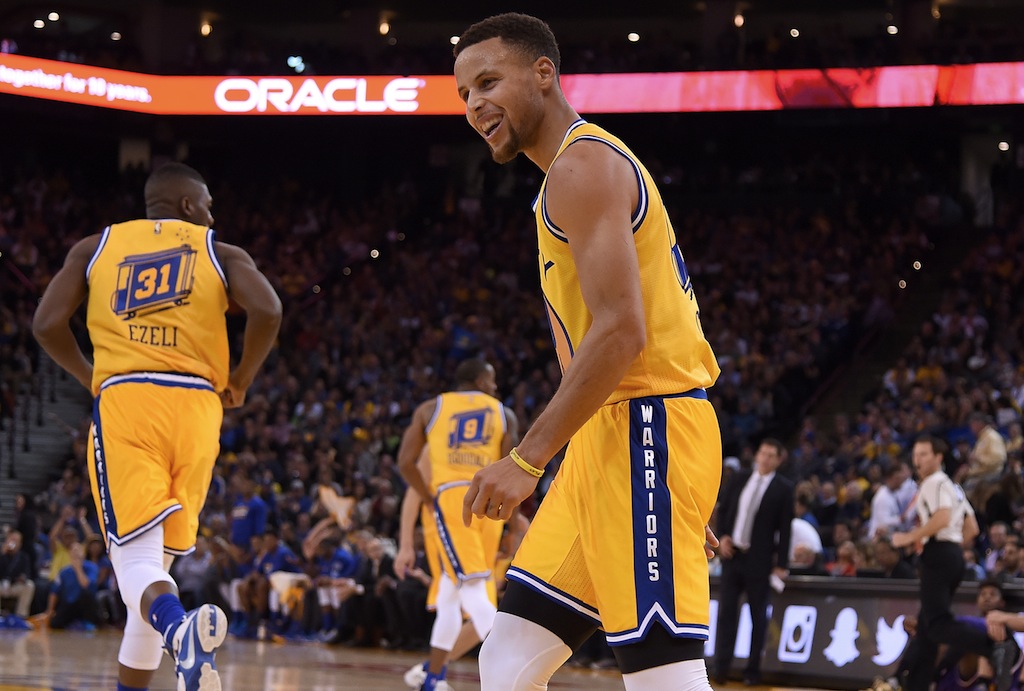 "The Golden State Warriors got lucky last season." "They'll struggle under interim head coach Luke Walton." "With what the San Antonio Spurs and Cleveland Cavaliers have, there's no way the Dubs repeat." Yeah, okay. Without a doubt the most fascinating story of the NBA season was the undefeated start by the Warriors. With an unstoppable offense, a superb defense, tremendous coaching, and MVP-level play from their superstar, Stephen Curry, Golden State leapt to a 24-0 start.
They had lots of blowouts, but more recently they encountered some closer games. The Warriors seemed to always find a way to win, proven during Friday night's double-overtime thriller against the Boston Celtics (without Klay Thompson). They finally lost one to the Milwaukee Bucks, but the Dubs remain the most exciting thing happening in the league. If you're a basketball fan or even a casual sports fan, you'll likely find yourself checking the Warriors' score on every single game night.
2. Kobe's farewell tour continues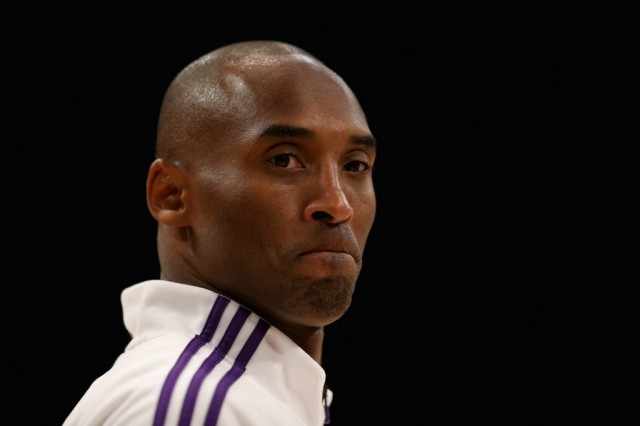 One of the greatest players in NBA history will hang up his kicks after this season — and this month features a slew of final road appearances for the future Hall-of-Famer. Let's be honest, Kobe Bryant is just about the only reason anybody would bother to watch a Los Angeles Lakers game these days, but with the Black Mamba's recent announcement, it's quite a worthy reason to view. Something tells us that Kobe's still got one or two legendary performances left in him.
Can Kobe go head-to-head one final time in Oklahoma City against Kevin Durant on December 27? And what will the atmosphere be like when the NBA's third-leading all-time scorer takes to the hardwood in Charlotte, in front of the organization that initially drafted him, for the last time on December 28? Assuming that the Lakers don't make a miracle run to this season's playoffs, this month features three more games that will represent Kobe's final time in a particular arena: December 19 in Oklahoma City, December 27 in Memphis, and December 28 in Charlotte. Let the parade begin.
3. Curry and Whiteside's numbers/Bucks and Pelicans turnaround?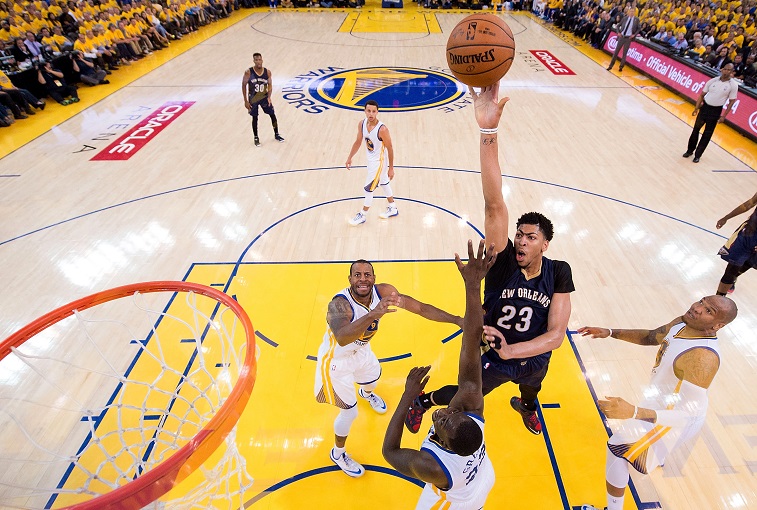 Players and teams always get off to notable hot or cold starts to the season. With the year approximately 25% complete though, pretenders need to step it up for a run. But first, let's check out two players who are putting up simply mind-boggling numbers so far. As if we didn't already discuss the Warriors enough, let's look at just how remarkable Curry's 2015-16 campaign has been through 25 games, with particular attention to his three-point shooting.
Chef Curry has connected on an astounding 127 threes already this season. That puts him on pace for over 400, which would shatter the "old" record for threes in a season, set last year by none other than Curry when he made 286. Then, we look at Miami Heat center Hassan Whiteside and what has been an almost unfair block party in 2015. Whiteside's still got a ways to go, but with his huge league lead in both total rejections (90) and blocks per game (4.1), they are setting him up to join some elite company. The last player to record more than 4.5 blocks per contest in a season was Hakeem Olajuwon in 1990, and only four players have ever done it. Whiteside hopes to become the fifth this season.
Lastly, pushing the individual accomplishments of Bryant, Curry, and Whiteside aside, let's talk about two teams who were largely viewed as preseason favorites for the playoffs who have just been terrible. Coming off a nice showing in last year's playoffs and with a young, lengthy starting five, many picked the Milwaukee Bucks to be one of the top teams in the Eastern Conference this season. So far, they're 9-15 and stuck behind the likes of the New York Knicks, Charlotte Hornets, and Orlando Magic.
The next few weeks will be crucial to see if the Bucks can turn it around. Meanwhile, in the Western Conference, the New Orleans Pelicans have been even worse. Standing at 6-16 entering play Saturday night, New Orleans is the third-worst team in the association record-wise. Anthony Davis has played well, but not at the expected MVP-level that some projected. With a league-worst defense, something has to change soon if this team wants to make it back to the postseason.
Data courtesy of NBA.com, Basketball-Reference.com, and ESPN.com (current as of December 14, 2015). 
Follow Victor on Twitter @vbarbosa1127