NBA: 3 Biggest All-Star Game Snubs
The NBA just announced the complete rosters for the 2015 All-Star Game, and it looks like not every deserving individual will be playing at the Barclays Center on February 15. It is not unusual for players to be left off the list. In fact, this happens every year — the NBA is filled with so much talent that inevitably some worthy players miss out on an available roster spots. That's the reality: Not everyone makes the cut. This year, though, it wasn't merely a shame that certain players were left off the list; it was downright outrageous.
Here's our list of the three biggest snubs of this year's NBA All-Star Game.
All statistics are courtesy of Basketball-Reference.com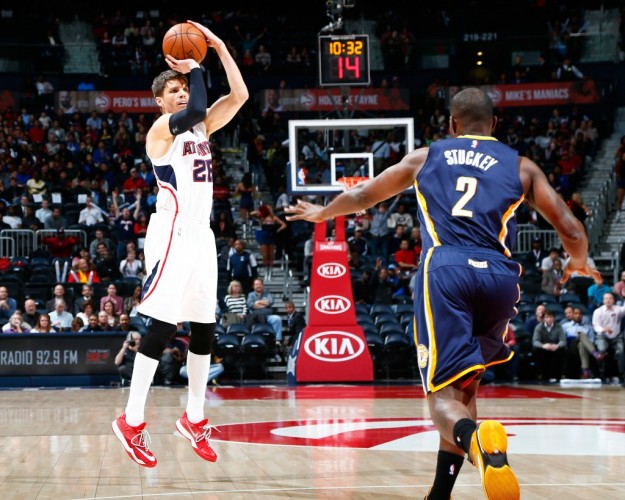 1. Kyle Korver, shooting guard, Atlanta Hawks
2014-15 Statistics: 13.0 PPG, 4.2 RPG, 2.9 APG
The Atlanta Hawks may already be sending three players to this year's All-Star Game, but it should be four. The fact that Kyle Korver was left of the list is bananas. We understand that it's probably hard to justify four players from the same team making the squad, and Korver's numbers are eye-popping. What he brings to the table supersedes statistics.
The Hawks offense runs so smoothly because Korver draws a ridiculous amount of attention. It must be because he's one of the most deadly shooters in all of basketball. He is a major reason why Atlanta currently has a 38-8 record. Oh, and his shooting percentages this season are outrageous — 51.8% from the field, 53.4% from 3-point range, and 92.3% from the free-throw line. He deserved a spot on the Eastern Conference team.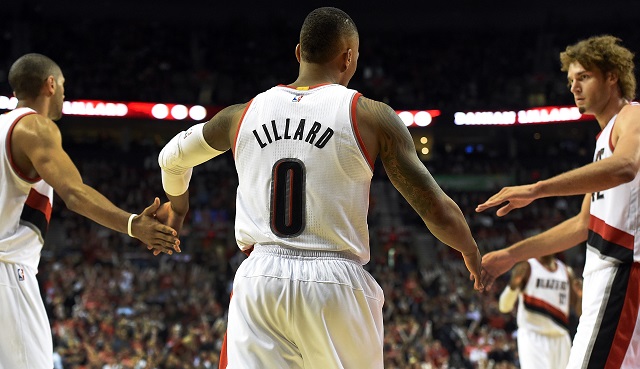 2. Damian Lillard, point guard, Portland Trail Blazers
2014-15 Statistics: 21.8 PPG, 4.8 RPG, 6.2 APG
We understand the NBA, especially in the Western Conference, is filled with a ridiculous amount of talented guards, but Damian Lillard is among the best of them. His exclusion from the game is completely unacceptable. He is the driving force of a Portland Trail Blazers team that has a legitimate shot at winning an NBA Championship, and he's become one of the most clutch players in the entire league. Lillard is also fourth in the league in total points, ninth in total assists, and 13th in points per game. And he's so valuable to his team that his numbers, while pretty great, don't even do him justice. Damian Lillard is an All-Star. End. Of. Story.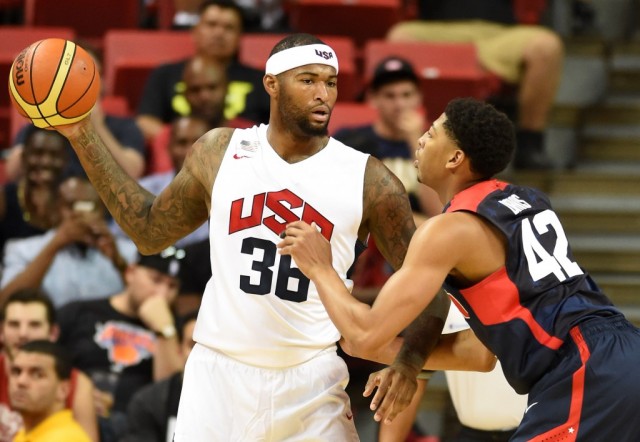 3. DeMarcus Cousins, center, Sacramento Kings
2014-15 Statistics: 23.8 PPG, 12.3 RPG, 3.2 APG
This season, DeMarcus Cousins is terrorizing the league, and he's at the top of mostly every major category. Right now, he's sixth in points per game, third in rebounds per game, sixth in player efficiency, and fifth in total rebound percentage. That is unbelievable. If he maintains his numbers for the rest of the year, he'll become one of only four players to ever put up over 23 points, 12 rebounds, 3 assists, and 1.4 steals per game in a single season. The fact is that Boogie Cousins is for real.
Unfortunately for Cousins, he continues to get chastised for his past transgressions. And people still look at him as that immature rookie with unlimited potential. However, he's not the same guy, and that was on display this summer while on Team USA. He should be commended for his improved attitude, commitment to his craft, and becoming a true team leader. It makes absolutely no sense that the Sacramento King is not participating in this year's All-Star Game. And we're not the only ones who think so.
There's no excuse for this exclusion whatsoever. And when we think about it, this is how we feel.
[Update, 1/30/15: DeMarcus Cousins has since been added to the All-Star Game in place of Kobe Bryant]