NBA: The 3 Players With the Most Technical Fouls This Season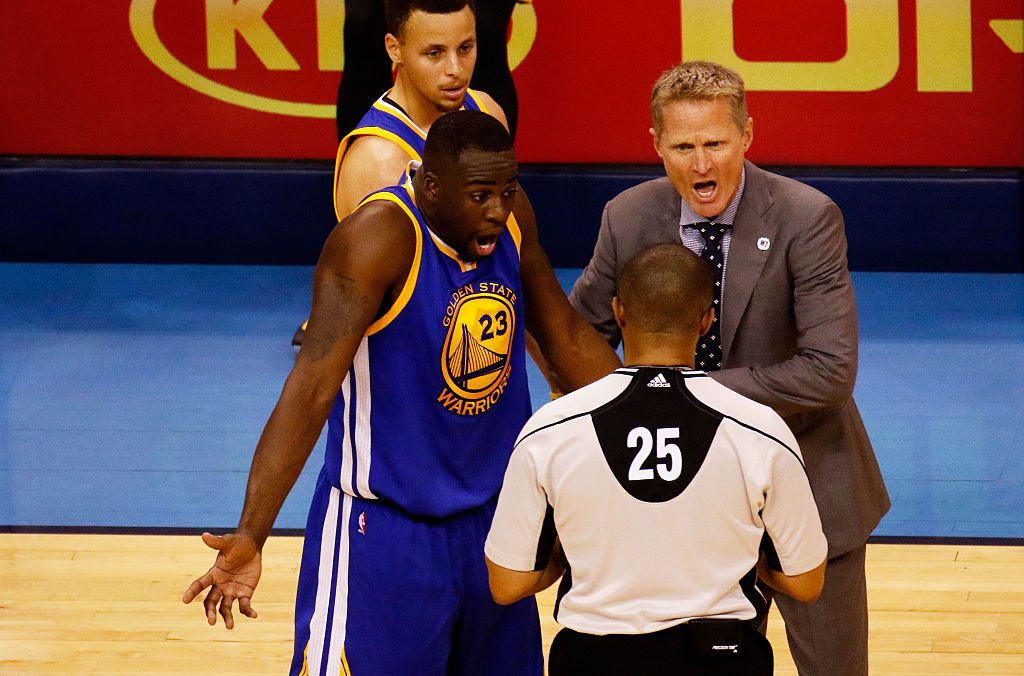 The Golden State Warriors averted a potential disaster heading into Game Four of the Western Conference Finals, as the NBA decided not to suspend Draymond Green concerning his "kick heard 'round the world." Everybody seems to have a different opinion on whether or not the strike was intentional and whether or not the feisty player should have been required to sit out a contest.
The fact of the matter — no matter how questionable Green's reputation may be concerning some of his on-court actions being called borderline dirty — is that the Dubs will have his services for their games in the future. Although the former Michigan State Spartan escaped punishment this time, he must know that he is on thin ice. It remains to be seen how Golden State would respond without one of their emotional leaders, but they have faced plenty of adversity before.
The Game Three kick to Oklahoma City Thunder center Steven Adams' groin will cost Green $25,000 (which is basically nothing based on his income), and the call was upgraded to a flagrant two, meaning that the forward now has three "flagrant points" during the postseason.
One more point would result in an automatic one-game suspension. Although flagrants are different than technicals, we have decided to look at the league leaders in "Ts" from this past regular season. As you will see, Green is no stranger to this type of controversy.
3. Draymond Green, Golden State Warriors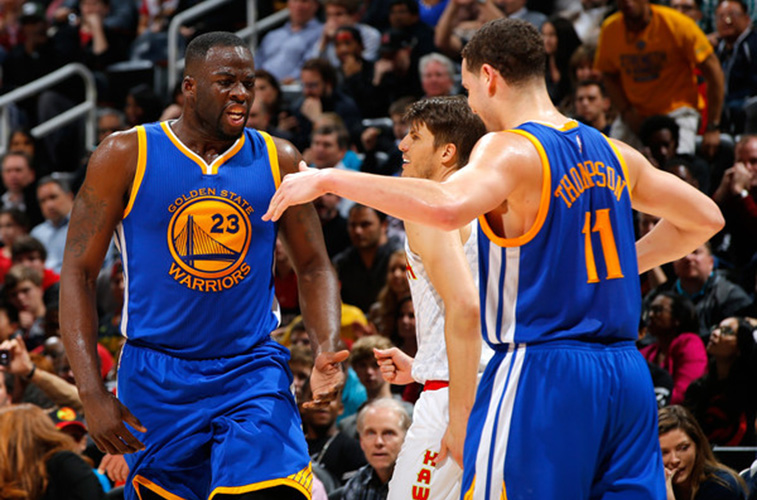 Number of technical fouls: 13
Always known as a high-energy, extremely fiery player on the floor, Green finished with the third-most technical fouls in the league this season at 13. No. 23 played in 81 of the 82 Warriors' games this season, so he averaged a technical foul about every six games. He also finished with the seventh-most personal fouls at 240, which was more than either of the top-two T-ed up guys on this countdown.
Somewhat surprisingly though, Green only finished the regular season with one flagrant foul and was not ejected from any games. We'll see if he can be on his best behavior for the remainder of the playoffs.
2. Isaiah Thomas, Boston Celtics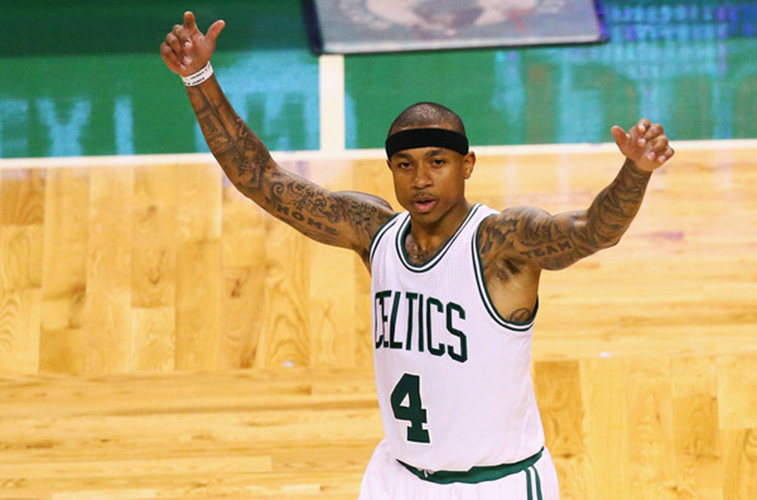 Number of technical fouls: 14
The Boston Celtics' Isaiah Thomas took massive strides in becoming an upper-tier point guard in the Eastern Conference this season. Without him, we don't see the Cs making the playoffs as a five-seed and possibly not making it at all. With that being said, the pint-sized scoring machine sure knew how to get overemotional on the hardwood this season.
Thomas finished with the second-most technical fouls in the league at 14. Given No. 4's ability to quickly drive to the basket, he was frequently drawing hard contact on his shot attempts. The hard contact led to tons of foul calls, as well as plenty of missed calls, which likely led to many verbal outbursts from Thomas directed at the men in stripes. That is something you just can't get away with.
1. DeMarcus Cousins, Sacramento Kings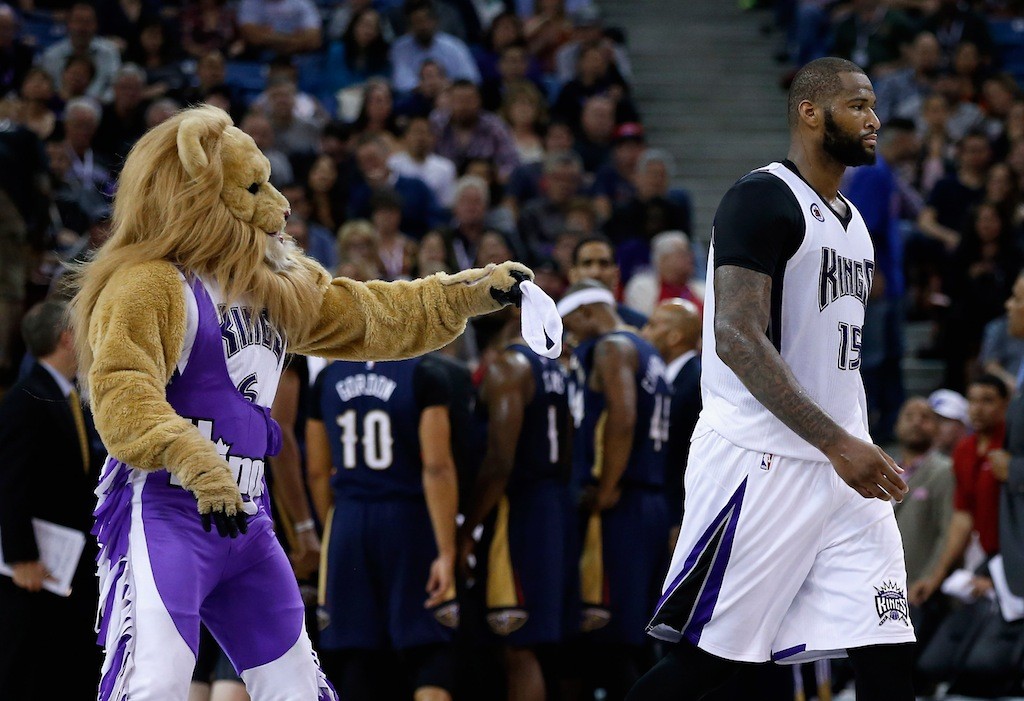 Number of technical fouls: 17
Sacramento Kings center DeMarcus Cousins paced the association in Ts yet again this past season. Despite playing in just 65 games this season, he set the mark with 17 technicals, putting him at an approximate average of one every four games. Cousins also had one ejection on his resume for the campaign.
The technical foul leaderboard is a place No. 15 has frequently called home throughout his NBA career. He led the league with 17 in 2012–13; led again in 2013–14 with 16; and calmed down a bit with "just" 14 last season (good for third). Cousins has a boatload of talent, but his well-known temper seems like it will always hold him back from being one of the most coveted players in the league.
Follow Victor on Twitter @vbarbosa1127
Statistics courtesy of Basketball-Reference.com and ESPN.com.