NBA: 3 Players Who Weren't Quite Kobe Bryant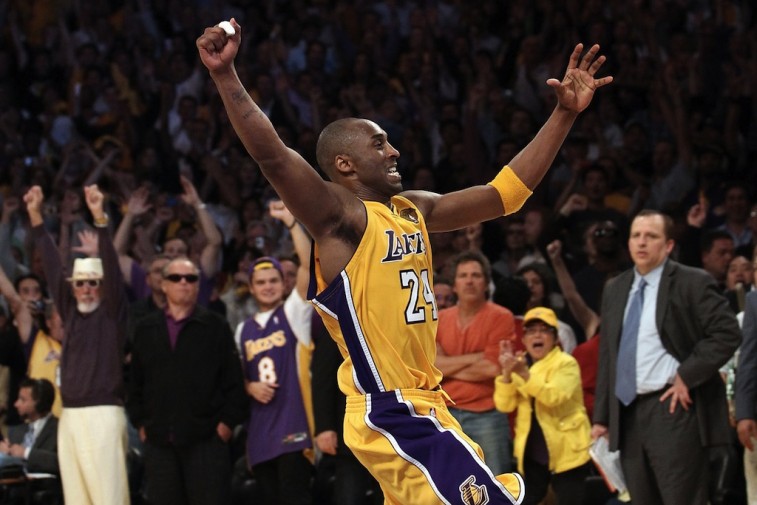 Following the ferocious individual battles between Boston Celtics forward Larry Bird and Los Angeles Lakers guard Magic Johnson during much of the '80s, the dominance of Michael Jordan and the Chicago Bulls followed through most of the next decade. The super-stardom of No. 23 and his on-court swagger propelled the NBA to a peak in popularity in the late '90s and early 2000s. After M.J.'s final retirement from the league, he needed to pass the torch to somebody. Enter Kobe Bryant.
It's widely agreed upon that Jordan is still the best player in NBA history and some say that there will never be another one quite like His Airness. The Black Mamba — who just played in his 18th and final All-Star game — came pretty darn close to reaching M.J.'s level though. Jordan is a near-consensus No. 1 pick for the "GOAT," while Bryant is often put in the top 10, if not top five. They were both high-flying dunkers who are among the best scorers ever and most importantly, they both won lots and lots of championships; Jordan with six and Bryant with five.
Who were some of the Lakers legend's most well-known counterparts in his career though? The following three players all competed against Bryant during the majority of their careers and for the most part, matched up at identical shooting guard positions. At one point or another across their remarkable journeys through the league, they each generated buzz, with some thinking they could be the next M.J. While no one has taken on that role quite yet, Bryant is the closest.
1. Allen Iverson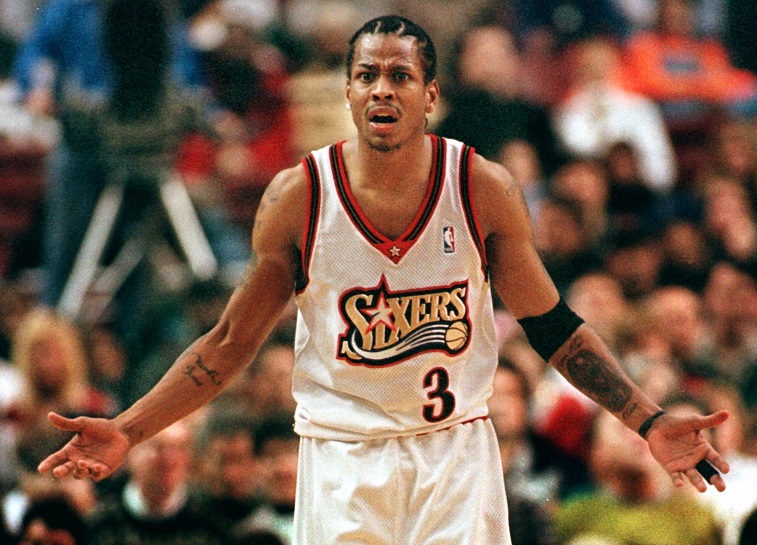 Career statistics: 41.1 MPG, .425 FG%, .313 3P%, .780 FT%, 3.7 RPG, 6.2 APG, 2.2 SPG, 26.7 PPG, 914 GP in 14 seasons
NBA titles: 0
As far as scoring numbers, Philadelphia 76ers icon, Allen Iverson, may be the closest comparison to Bryant. Across his 14 years in the league, A.I. paced the league in points per game four times (Bryant did it twice) and averaged over 30 points per contest in four seasons as well. Of course, Iverson didn't have a prolific sidekick scorer like Shaquille O'Neal at any point in his career, which helps him gain the current 1.6 PPG career edge over Bryant.
What the Answer (and each of the other players on our list) lacks are the titles. Iverson did make it to one NBA Finals in his playing days, but his squad fell to Bryant's Lakers in five games in the 2001 series. Though he stood at just six feet tall, A.I. was one of the Black Mamba's greatest matchups from the Eastern Conference during their overlapping seasons, but Bryant certainly gets the edge.
2. Tracy McGrady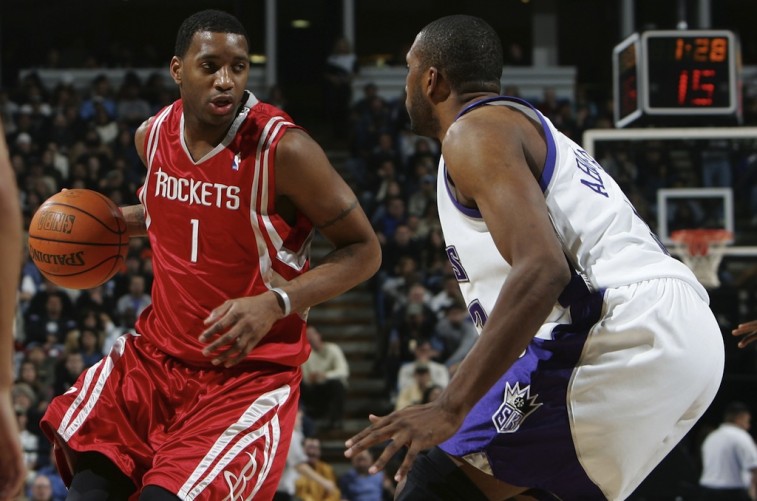 Career statistics: 32.7 MPG, .435 FG%, .338 3P%, .746 FT%, 5.6 RPG, 4.4 APG, 1.2 SPG, 19.6 PPG, 938 GP in 15 seasons
NBA titles: 0
Anybody else remember when then-Houston Rockets star Tracy McGrady put up 13 points in 35 seconds of play? Yeah, not just anybody can do something that unbelievable. Maybe not even Bryant. In terms of a quick-strike threat to either put away the opposition for good or lead your team to a unfathomable comeback, not many were better than T-Mac. McGrady was also a frequent crowd-pleaser with his emphatic jams and amazing athleticism.
Unfortunately, the Toronto Raptors' ninth overall pick in 1997 suffered numerous nagging and more serious injuries throughout his career and they may have taken away from what could have been a truly magical career. Still, having seven All-Star appearances and two scoring championships on your resume isn't bad. If only he could have gotten over his rather infamous playoff hump.
3. Vince Carter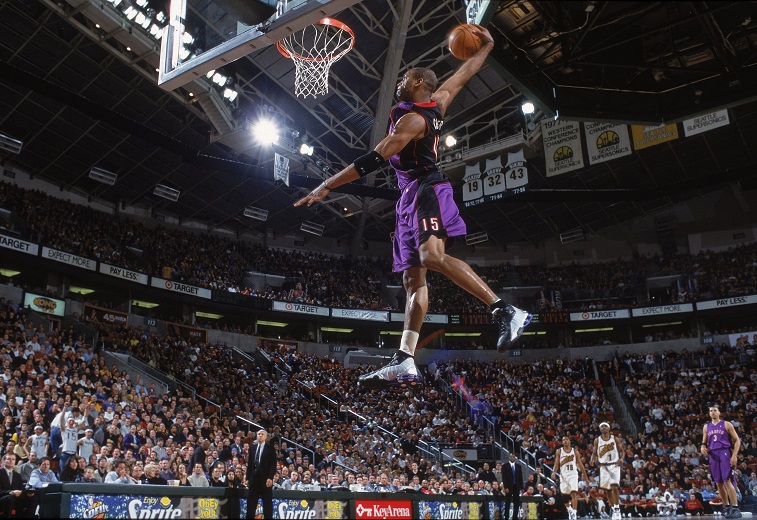 Career statistics: 32.7 MPG, .439 FG%, .372 3P%, .799 FT%, 4.7 RPG, 3.5 APG, 1.1 SPG, 19.0 PPG, 1,249 GP in 18 seasons (through 02/15/16)
NBA titles: 0
T-Mac's older cousin, Vince Carter, still plays along with Bryant in the association. He is in his second season with the Memphis Grizzlies and still searching for that elusive championship. While never quite the elite scorer that Bryant was, Vinsanity may barely have his counterpart beat out in one area: dunking prowess. In his prime, V.C. was the best dunker in the game and truly a sight to behold.
But aside from the flashy tomahawks and eye-popping reverse slams, Carter is a 10-time All-Star and will have an interesting case for the Hall of Fame once his playing days have come to a close. The former University of North Carolina Tar Heel has also been an above-average defender in his career, building a solid reputation as a good teammate through his nearly two decades in the business.
Statistics courtesy of Basketball-Reference.
Follow Victor on Twitter @vbarbosa1127