NBA: 3 Potential Replacements for Byron Scott in Los Angeles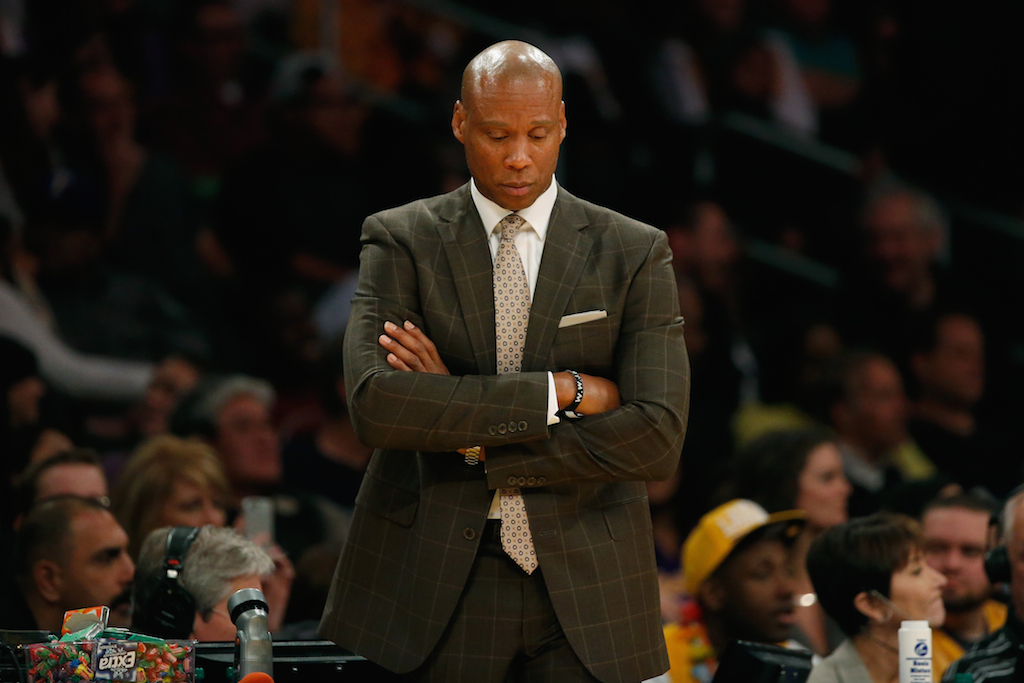 In the world of NBA basketball, the only thing harder than becoming a head coach is keeping the position. It doesn't matter who you are, what you've done in the past, or how well you're liked in the locker room, if you're not producing in the present, then it's unlikely that you'll stick around for the future. And just as it was with George Karl in Sacramento and Randy Wittman in Washington, Byron Scott learned this the hard way.
On Sunday, the Los Angeles Lakers decided that it was officially time to dismiss Scott as the team's head coach. "We would like to thank Byron for his hard work, dedication and loyalty over the last two years but have decided it is in the best interest of the organization to make a change at this time," said Lakers general manager Mitch Kupchak in a statement.
In all fairness, we can't blame them. Granted, one could make the case that Scott was essentially set up to fail. However, the fact that he resided over the two worst seasons — going 38-126 (.232) — in the franchise's history is enough to warrant an immediate termination. As a result, the Lakers are, once again, looking for a coach who can lead them back to the promised land. While we expect the process to be long and arduous, here's a look at three candidates they should consider.
1. Ettore

Messina
Who is that? This is probably what most of you are thinking. But trust us, while the majority of basketball fans may not know who Ettore Messina is, those in NBA circles most certainly do.
Messina is currently in his second year as an assistant coach with the San Antonio Spurs. Yet, prior to working under Gregg Popovich, he had great international success, winning four Euroleague crowns and earning  Euroleague Coach of the Year honors on two separate occasions.
On top of that, back in 2011, Messina was a consultant for the Los Angeles Lakers and their coach at the time, Mike Brown. When you combine his ties to the organization, vast knowledge of the game, history of winning, and familiarity with one of the most, if not the most, respected clubs in the NBA, it's clear that Messina would be a slam dunk hire.
2. Kevin Ollie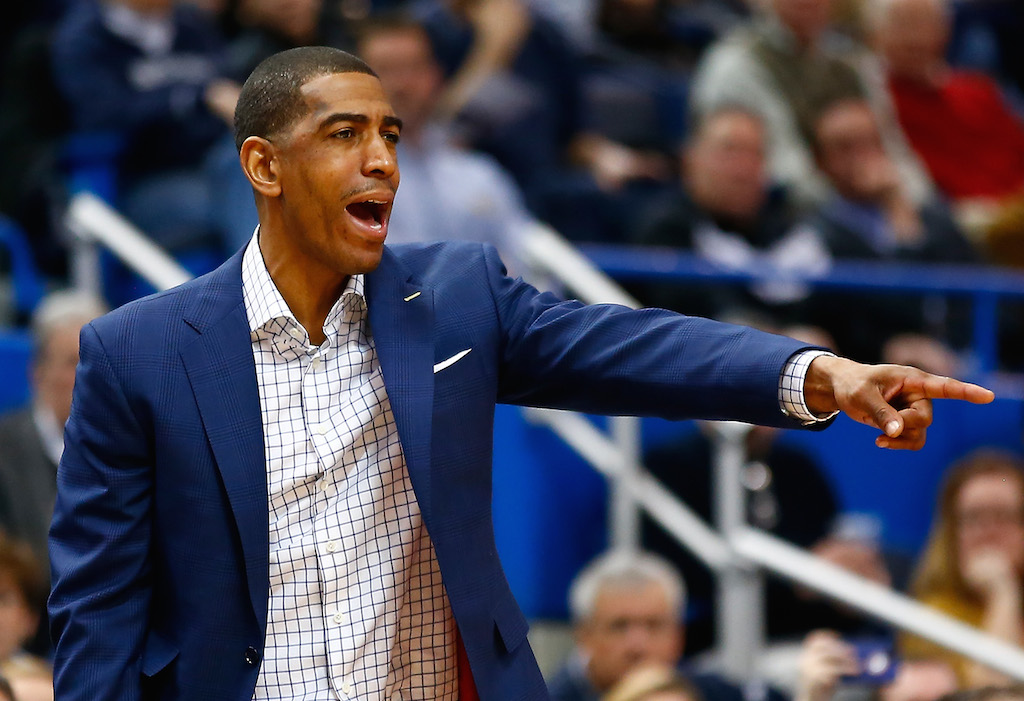 Over the last couple of years, it seems as if every NBA franchise with a head-coaching vacancy has had Kevin Ollie on its wish list. But in all fairness, there's a solid explanation for that: He's a damn good coach.
In his four seasons running the show at Connecticut, Ollie has amassed a 97-44 record, a .688 winning percentage, and led the Huskies to a national championship in 2014. He is known for having a great bond with his players, is highly respected by current NBA stars (just ask Kevin Durant), and is consistently receiving praise from one of the greatest coaches in college basketball history.
In the end, we expect that Ollie will remain at his current position at UConn. However, as The Vertical's Adrian Wojnarowski pointed out, that probably won't stop the Lakers from gauging his interest.
3. Luke Walton
All signs point to Luke Walton as the leading candidate for the Lakers' coaching position. And for good reason. During his brief stint as the Golden State Warriors' interim coach, Walton led the Dubs to an NBA-record 24-0 start while finishing with an overall mark of 39-4 in Steve Kerr's absence. He's young, knowledgable, and well-versed in the modern game.
More importantly, however, as a former Lakers player, he has a true understanding of the culture and expectations associated with the organization. While we've stressed before that Walton shouldn't leave Golden State for a position with the New York Knicks, we don't necessarily feel the same way about him starting his head-coaching career in Los Angeles. After all, who doesn't love a good Hollywood ending?
Statistics courtesy of Sports-Reference.com, ESPN.com, and Yahoo Sports.