NBA: 3 Potential Replacements for Derek Fisher in New York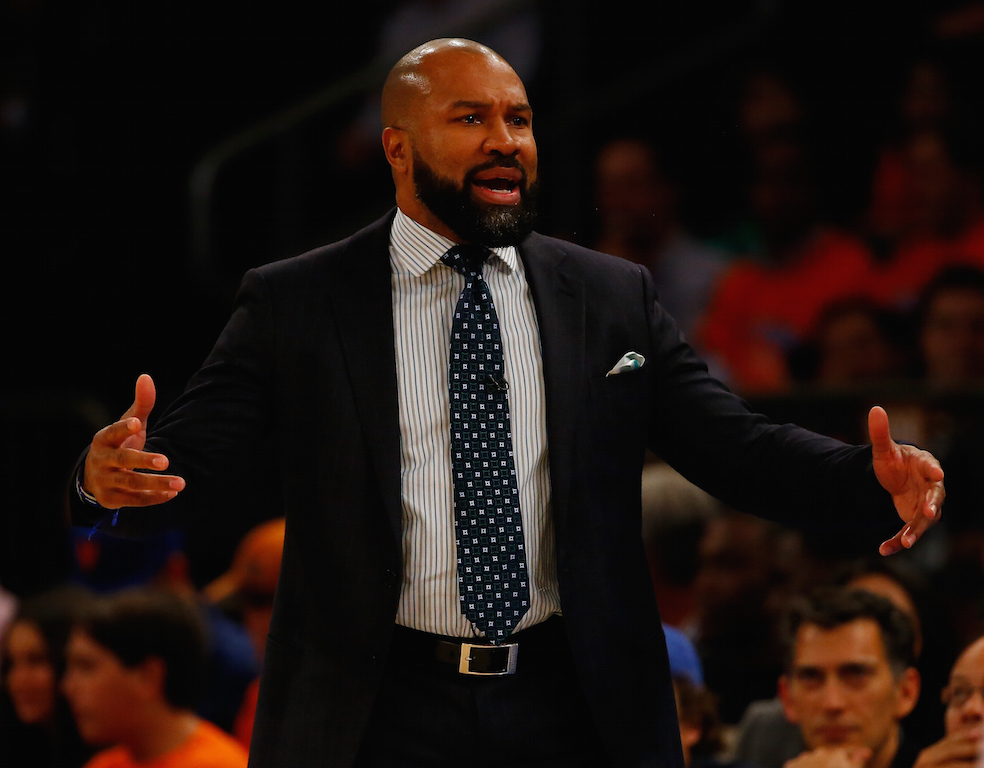 The notion that "all's fair in love and basketball," is something that can be debated (just ask Matt Barnes). However, in the NBA, if you're a coach who can't win games, then you will not be employed for very long. That is not up for discussion. We recently saw this to be the case in Phoenix with Jeff Hornacek, and as of Monday, the same can now be said for Derek Fisher in New York.
Following the Knicks' fifth straight defeat, the organization decided it was time to make a change, firing Fisher in the midst of his second season as the team's head coach. Considering Fisher's close relationship with team president Phil Jackson, you'd think this announcement would surprise us. However, given the fact that the former point guard had amassed a record of 40-96 (.294) during his brief time at the head of the bench, and we know how teams feel about losing, we weren't. In the harsh world of coaching in professional sports, another one bites the dusk.
For the immediate future, Knicks assistant Kurt Rambis will serve as the team's interim head coach (signaling, perhaps, that they want to stick with coaches who know the triangle for the rest of the season). Of course, we're sure the team will look to make an "upgrade" in the offseason. With that in mind, here's a look at three potential coaches who could replace Derek Fisher in New York.
1. Tom Thibodeau
It's only a matter of time before former Chicago Bulls head honcho Tom Thibodeau lands himself another gig on an NBA team's bench. However, until that day happens, his name will continue to be mentioned whenever a new coaching position opens up. And if you're wondering why that's the case, just look at the man's résumé. It will tell you all you need to know about –arguably — the best head coach on the open market.
During his five seasons in Chicago, Thibs went 255-139 (.647), led the Bulls to the postseason each year, and earned Coach of the Year honors in 2010-11. Some may consider Thibodeau to be a bit of a disciplinarian, yet there's no denying he gets results; especially on the defensive end of the floor. And with the Knicks currently holding a defensive rating of 107.2 (20th of 30), it's abundantly clear they could use some help in that area. On top of that, according to ESPN's Ian O'Connor, Thibodeau has always wanted to coach the Knicks. Perhaps it's only a matter of time before this particular dream comes true.
2. Brian Shaw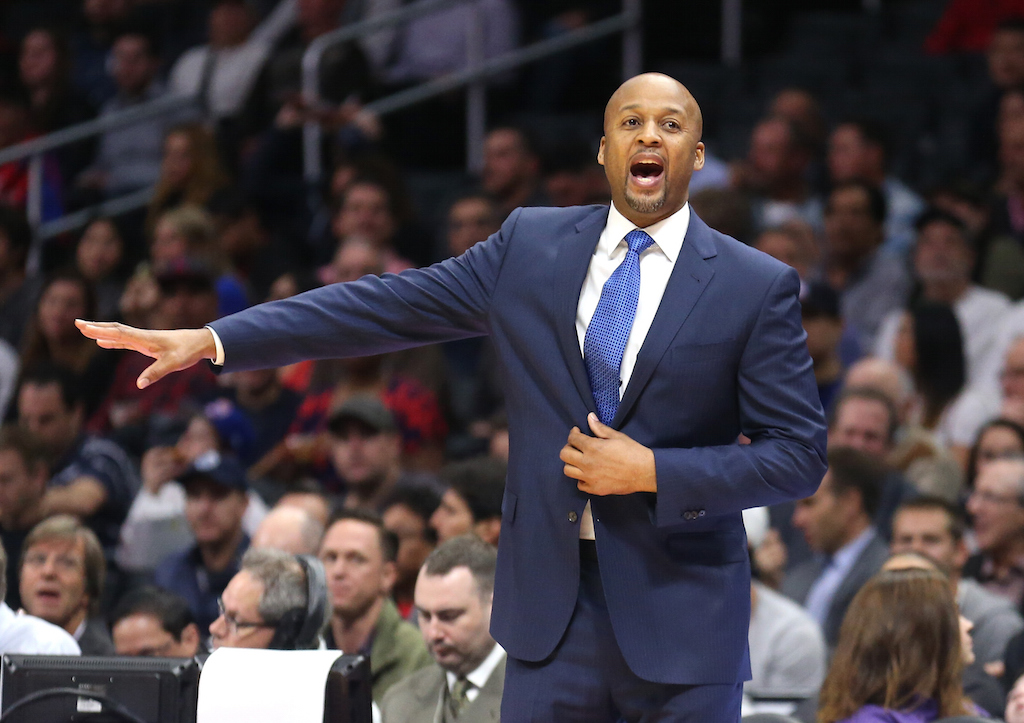 If Phil Jackson is looking to hire a head coach with whom he has a previous relationship, there may not be a more qualified candidate than Brian Shaw. Not only did Shaw spend the last four years of his playing career with the Los Angeles Lakers (playing under Jackson), but he spent the first seven seasons — 2004-05 to 2010-11 — of his coaching career in Los Angeles as one of Jackson's assistants. Clearly Shaw has been heavily schooled in the ways of the Zen Master.
Unfortunately, Shaw hasn't always found success on the bench. During his first — and only — stint as a head coach with the Denver Nuggets, Shaw went 56-85 (.397) and was fired less than two full seasons into the job. Still, when you consider that Jackson wanted Shaw to succeed him after he left the Lakers in 2011, you'd have to believe that he'd be more than willing to give him a second chance.
3. Luke Walton
Luke Walton may be an assistant coach for the Golden State Warriors, but when given the opportunity to sit at the head of the table, he more than showed he was up for the task.
While filling in for head coach Steve Kerr, who was out recovering from offseason back surgery, Walton — as the team's interim coach — guided the defending champs to an unbelievable 39-4 start, while being named November's Coach of the Month in the process. Not a bad way to set yourself up for future job opportunities.
Like Shaw, Walton also has ties to the current Knicks president, having played nine NBA seasons in Los Angeles. However, according to reports, Walton has no intention of leaving Golden State midseason. Still, one thing remain clear, after briefly showcasing his head coaching chops, Walton will be a hot commodity once the season comes to an end. And we have a feeling that's when the Big Apple will come calling.
Statistics are courtesy of Basketball-Reference.com, NBA.com, and ESPN.go.com.