NBA: 3 Potential Replacements for George Karl in Sacramento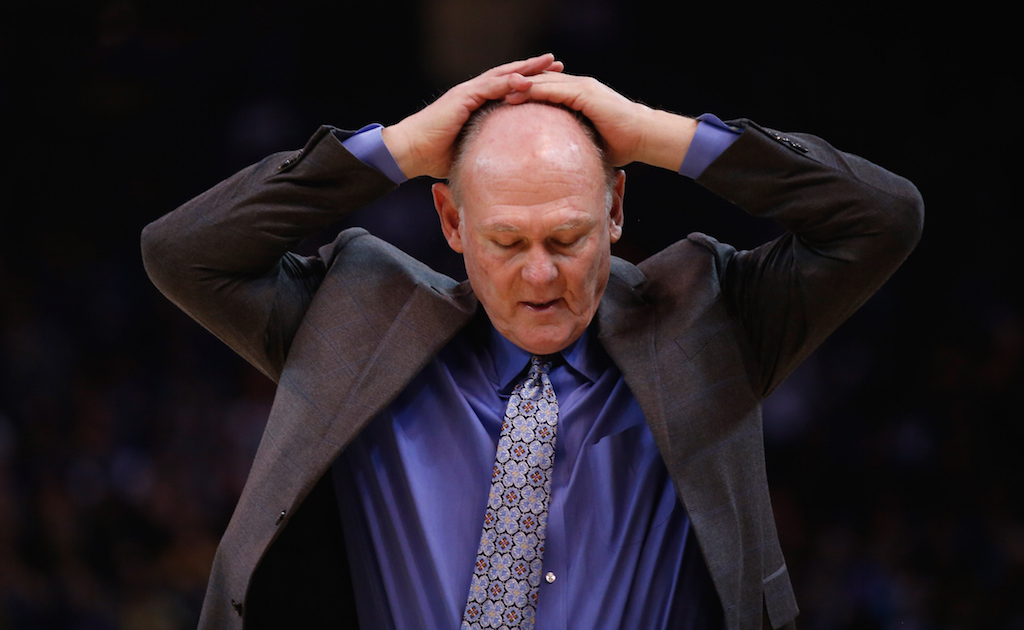 Once upon a time, we wondered whether or not George Karl had a chance to remain the head coach of the Sacramento Kings next season. With the 2015-16 NBA regular season now over, we finally have our answer. A resounding, "no." On Thursday, the Kings officially fired Karl — to the surprise of absolutely no one. In a response to this decision, Kings general manager Vlade Divac had this to say:
After evaluating the team's performance this season, I determined it was necessary to move forward with a new voice from the head coaching position. I have a great deal of respect and admiration for George and his accomplishments throughout his nearly 30 years in the NBA. On behalf of everyone in the Kings organization, I thank him for the contributions made during his time in Sacramento and wish him good fortune in the future.
Karl's brief tenure in Sacramento — less than two full seasons — ends with an abysmal 44-68 record (.393 winning percentage). In the world of professional sports, that sort of mark is never going to cut it. Now, the Kings find themselves searching for their ninth head coach since 2007. And while we don't expect them to seek our opinion, if that were to change, here's a look at three candidates we'd suggest for the position.
1. Corliss Williamson
Usually when a coach gets canned, the first move is to look in-house for a temporary — if not, permanent — replacement. In the Kings' case, that might not be such a bad option because it would give the organization an opportunity to audition assistant coach Corliss Williamson for the position.
Not only did Williamson spend two stints (1995-96 through 1999-00 and 2004-05 through 2006-07) with the franchise as a player, but he's been part of Sacramento's coaching staff since he was hired back in 2013. Williamson knows the franchise well, is respected by both players and coaches, and has what it takes to instill toughness into a team that sorely lacks it. Plus, when your best player, DeMarcus Cousins, has the nickname "Boogie," it only makes sense that he'd be coached by a guy they call "Big Nasty."
2. Kevin McHale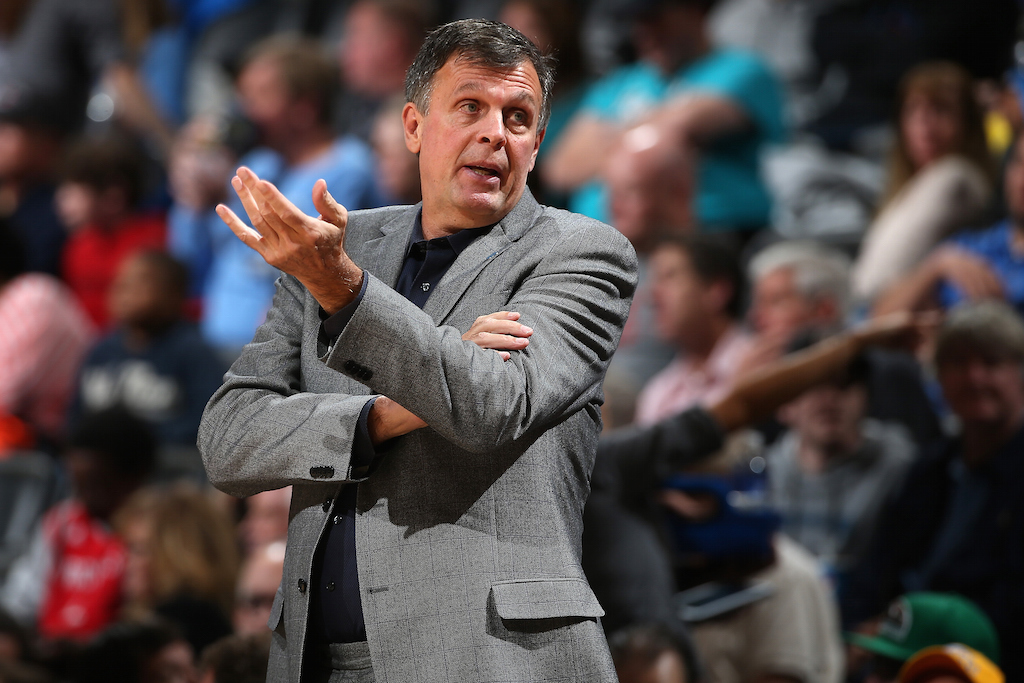 Following a 4-7 start to the 2015-16 season, the Houston Rockets decided it was time to cut ties with head coach Kevin McHale. Oddly enough, we think Houston's loss could be Sacramento's gain. In his seven seasons as an NBA head coach, McHale has proven himself to be more than capable of handling the difficulties that come with the position. He's amassed an overall record of 232-185 (.556) and, prior to his dismissal, had led the Rockets to back-to-back seasons with over 50 wins.
Unfortunately for the Hall of Famer, sometimes when you're in a "what have you done for me lately" profession, those kind of results are not always enough. Still, considering McHale's track record of success, history of working with talented big men, and more importantly, the experience that comes with being one of the greatest power forwards to ever play the game, we'd say he's exactly the kind of presence this current Kings team needs.
3. John Calipari
As always, John Calipari is the dream. It seems nuts to think that Coach Cal would give up his cushy position at Kentucky to join one of the most disastrous organizations in the NBA. However, crazier things have happened. Calipari was fortunate to coach Cousins once before, so perhaps he'd love the opportunity to do it again now that the former Wildcat is one of the preeminent big men on the planet.
Plus, if there is anyone out there who would meet Calipari's crazy demands, it's Kings owner Vivek Ranadivé, who has already indicated once before that he "plans to make an offer that Calipari simply cannot refuse." Do we think this is an actual possibility? Not really. Do we wish it was? More than anything.
Statistics courtesy of Sports-Reference.com, NBA.com, and ESPN.com.