NBA: 4 Big Games Left for Tyronn Lue's Cleveland Cavaliers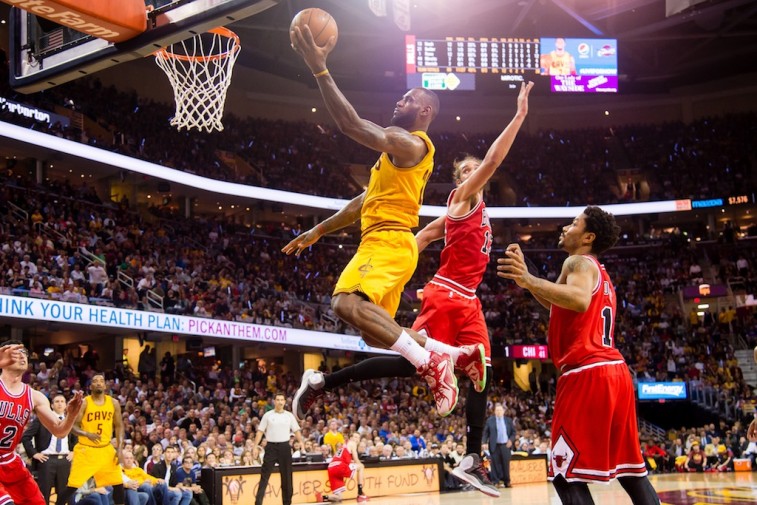 Cleveland Cavaliers upper management shocked much of the NBA community last week when it decided to fire head coach David Blatt. Coming off of an NBA Finals appearance and impressive (although expected) first place standing in the Eastern Conference through this season's first half, many have called the move unfair. Not only has Blatt been let go, but stepping up in his place is former NBA player and assistant coach Tyronn Lue.
Under Lue's guidance, expectations are at an all-time high. The "Big Three" of LeBron James, Kyrie Irving, and Kevin Love are now healthy. Key contributors Tristan Thompson, Timofey Mozgov, and Matthew Dellavedova are playing well and providing sparks on the boards, on defense, and off of the bench, respectively. When you check out the standings, it is clear that the East has improved this year and overall has much better balance. Despite the prettier picture, it's hard to bet against the Cavs as the prohibitive favorite to make the NBA Finals again.
Looking at Cleveland's remaining schedule though, there are many contests that provide tough sledding for LBJ and company. Here are four big games left for Lue's Cavaliers.
1. January 30 vs. San Antonio Spurs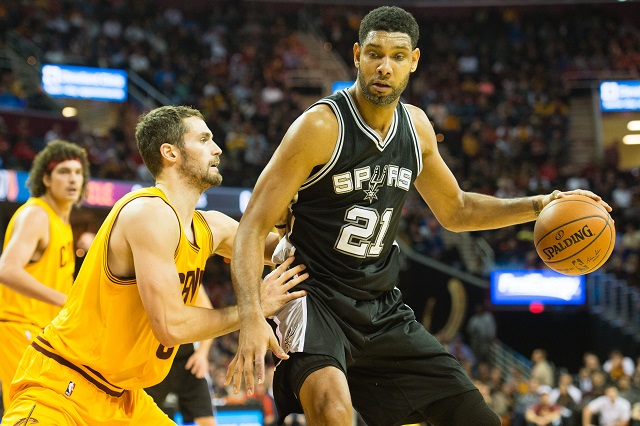 On Monday night it was the Golden State Warriors squaring off in a much-hyped battle with the San Antonio Spurs, and on Saturday it'll be the Cavaliers' turn. Golden State took care of business in blowout fashion, and Lue will look for his first marquee W as head coach in this one. Entering play Friday night, the Cavs had gone 2-1 under their new leader, first losing at home to the Chicago Bulls, and then picking up expected wins in Cleveland against the Minnesota Timberwolves and Phoenix Suns.
The Cavs/Spurs contest will be featured in prime time Saturday night and with a national TV audience on ABC. Obviously we're still just at the end of January and it is far from a "must-win," but the Lue hiring would look much smarter if he can help the team do what Blatt couldn't do against San Antonio back on January 14.
2. February 18 vs. Chicago Bulls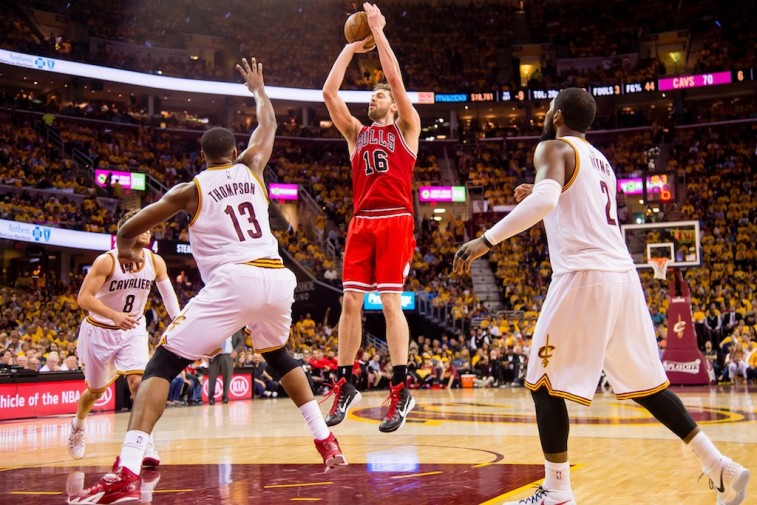 Following their final pair of January games this weekend, the Cavaliers will travel to Indiana and then Charlotte for two road games to open February. Then they'll return home to the Quicken Loans Arena for a five-game, 14-day home stand which will include meetings with the Boston Celtics, New Orleans Pelicans, Sacramento Kings, and Los Angeles Lakers (all very winnable games.) The final outing before heading back on the road will be on February 18 against the Bulls.
Heading into Friday's game against the Detroit Pistons, the Bulls were one of just five teams that the Cavs had played this season and failed to beat. With their upcoming games versus Detroit, San Antonio, and New Orleans, that list could very well be whittled down to only two (they're 0-2 against Golden State) by the time they meet Chicago. The Toronto Raptors are making a strong case for Eastern Conference supremacy, but for now, we'd still give the edge to the Bulls as second-best. If Lue wants additional confidence in his club for the playoffs, securing at least one win in the remaining two against Jimmy Butler and crew is vital.
3. February 26 @ Toronto Raptors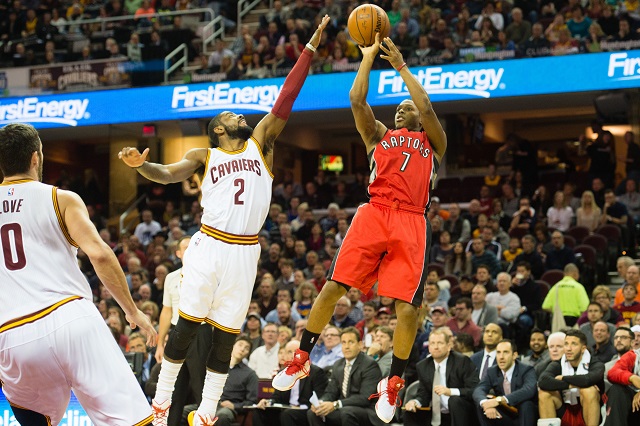 Just over one week following that big game against the Bulls, the defending Eastern Conference champions will fly north of the border to face those Raptors. As we near the end of January and prepare for the All-Star break, these two teams have begun to separate themselves from the rest of the pack just a bit. Going into Friday, Toronto was riding a franchise-best 10-game winning streak. The Raptors are an impressive 17-6 at home and feature an electric back court of All-Stars Kyle Lowry and DeMar DeRozan.
In their previous two meetings this season, Toronto won the first time at home, 103-99, while Cleveland got revenge on its home court on January 4 by a score of 122-100. This will be the final regular season contest between the teams, and although the chances are slim, if they were to end the year with the same exact record, this game would work as the official tiebreaker for seeding purposes.
4. April 11 vs. Atlanta Hawks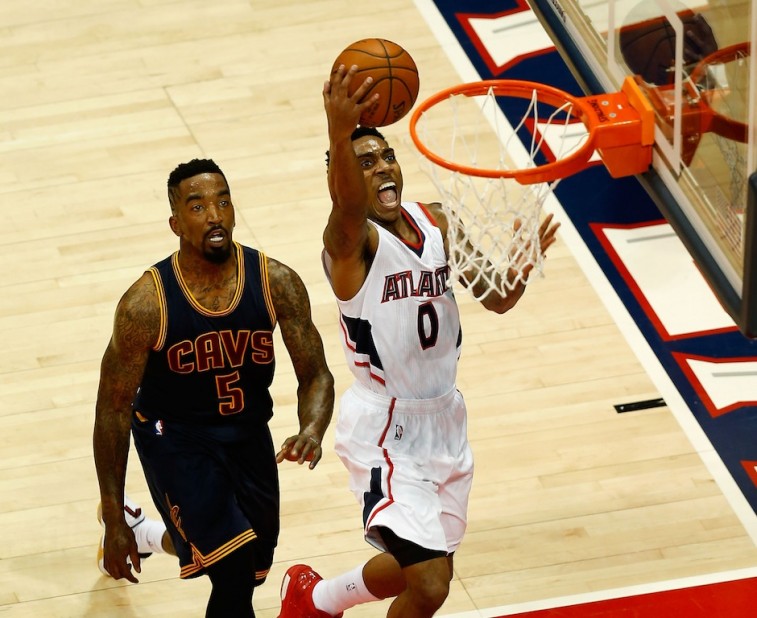 The final potential monster game that we'll detail in this list is the April 11 meeting with the Atlanta Hawks. The Cavaliers practically skated to the NBA Finals last spring, and their final stop was a series with the Hawks. Cleveland easily dispatched Atlanta in a four-game sweep, with an average margin of victory of nearly 11 points.
Still, even with the disappointing end to their playoff run, the Hawks have been solid thus far and have a great shot at making it to the postseason again. This will be the second-to-last regular season contest of the year for Cleveland, and the five April games leading up to this showdown should provide substantial challenges. Before heading back to the Q for the last two games, the Cavs will face the Hawks, Bulls, Milwaukee Bucks, and Indiana Pacers on the road, as well as the Charlotte Hornets at home on April 3. By this point, we should have a clear idea of where the Cavs are seeded and, more importantly, if they're healthy and strong enough for another finals run.
Statistics courtesy of NBA.com, Basketball-Reference.com, and ESPN.com.
Follow Victor on Twitter @vbarbosa1127