NBA: 4 Players Under A Ton of Pressure in 2015-16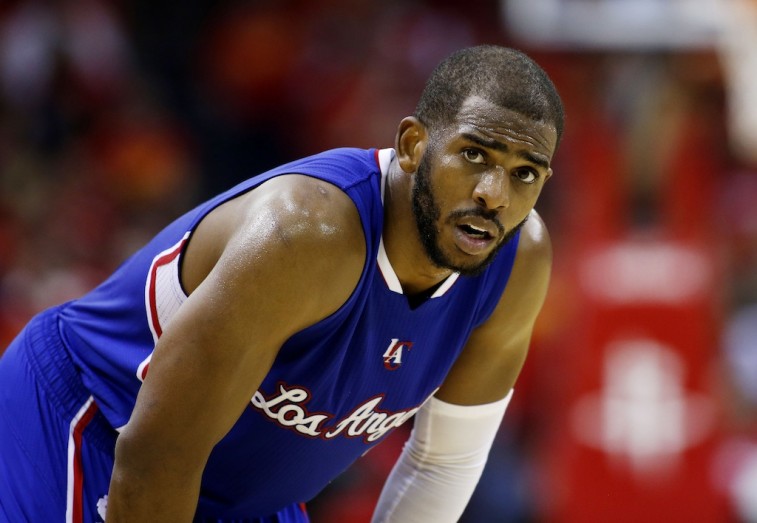 Professional basketball players face an immense amount of pressure and scrutiny throughout the course of their careers. Some bring it upon themselves by way of bad attitudes and poor play, while others are stuck with it due to spectacular talent and absurd fan expectations. And that's before you get to the team's goals, which are always lofty — although the heights change. Sacramento is facing immense pressure to make the playoffs, while the Spurs are aiming a bit higher than that.
It's easy to take the position that athletes are ridiculously overpaid, but in their defense, the pressure on some of them would overwhelm most others who tried their hands at this so-called "game." They are the best basketball players on earth, after all.
In fact, the truly legendary players, such as Kobe Bryant and LeBron James, are at or near the top of the list of those with the highest expectations. However, due to their multiple championships earned already, they will be left off this list. Let's unveil four players under a ton of pressure heading into the 2015-16 NBA season.
1. LaMarcus Aldridge, San Antonio Spurs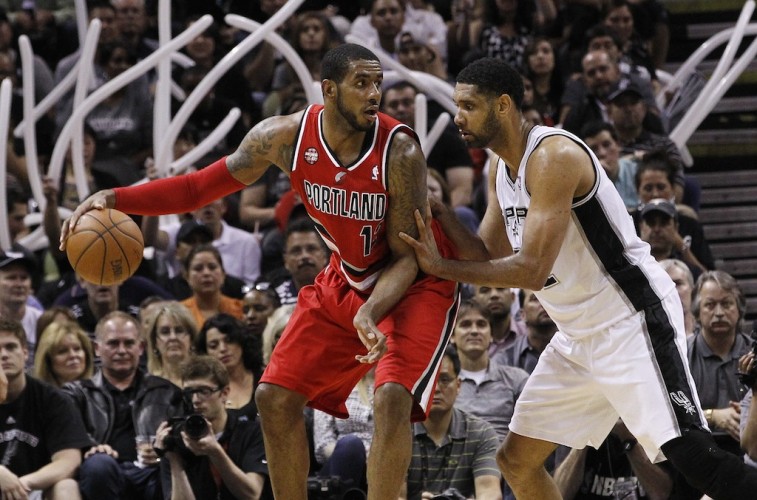 Who wouldn't love to see one more championship ring for Tim Duncan? In order for Duncan and the San Antonio Spurs to claim their sixth title, off-season acquisition LaMarcus Aldridge is going to have to play like the $84 million man he is being paid to be.
Yes, Duncan and Aldridge have a more-than-certifiable supporting cast of Kawhi Leonard, Tony Parker, and company — plus future Hall-of-Famer Gregg Popovich running the show from the sideline, but Aldridge is the key.
You could argue that Leonard will be playing under a crazy amount of pressure this season, and will be the youthful costar leading the way with Aldridge, but the small forward has already proved himself and has a Finals MVP title to show for it. With the fan base's anticipation nearing an all-time high, now is the time for Aldridge to prove his worth.
2. Chris Paul, Los Angeles Clippers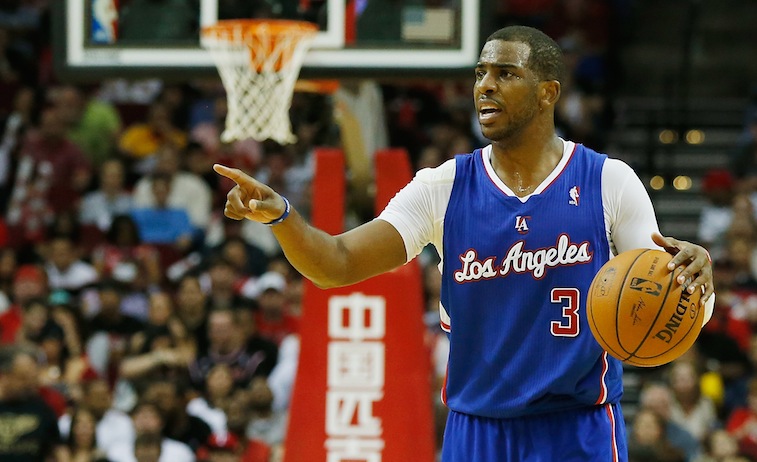 After failing to close out the Houston Rockets in last year's Western Conference semifinals, the entire Los Angeles Clippers team is under tons of pressure now. We're going to say that Chris Paul will be the man carrying the most weight on his shoulders though because, well, he is the point guard and arguably the team's best player.
At 30 years old, CP3 is the veteran of a solid core including Blake Griffin, DeAndre Jordan, and others, and he is counted on to be the leader. Despite Paul's tremendous, accolade-filled career, his lack of NBA Finals appearances and playoff shortcomings (famously, he's never made it out of the second round) have hindered his reputation — if ever so slightly.
Look for Paul to step it up a notch this year in arguably his best chance at putting some of those criticisms to rest.
3. Kevin Love (Cleveland Cavaliers)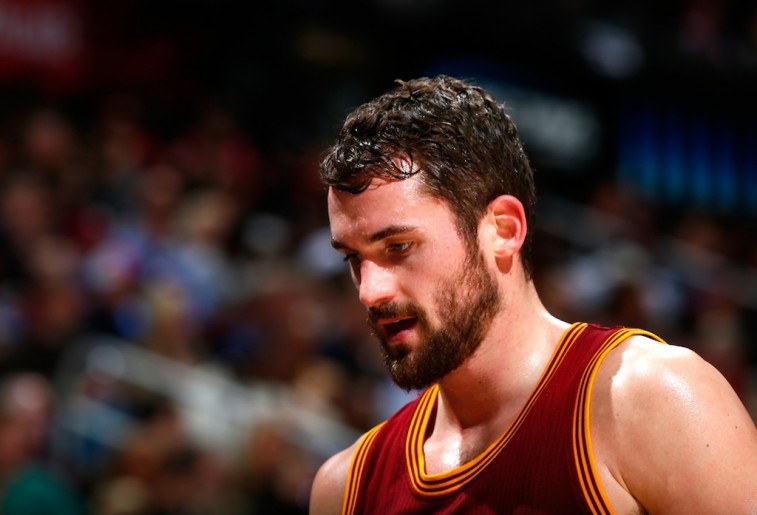 Kevin Love's first season teaming up with LeBron James and Kyrie Irving in Cleveland was bumpy. After signing up for membership of the Cavaliers' Big 3, Love's numbers were expected to drop from his super-stardom as a one-man wrecking crew in Minnesota.
Aside from the statistics though, it was obvious that K-Love had trouble fitting in and the team didn't appear to be utilizing the sharpshooting big man to the best of his abilities. Cavs' management has promised a change for this season, saying that there will be a renewed focus to get Love involved.
Last seen in live game action clutching his arm and shuffling off the TD Garden hardwood in agony after a controversial tussle with the Boston Celtics' Kelly Olynyk, Love is desperate to put last season's disappointment behind him. Lebron and Kyrie have proven themselves as elite players at their positions while in Cleveland. Now it's time for Love to do the same.
4. Jimmy Butler (Chicago Bulls)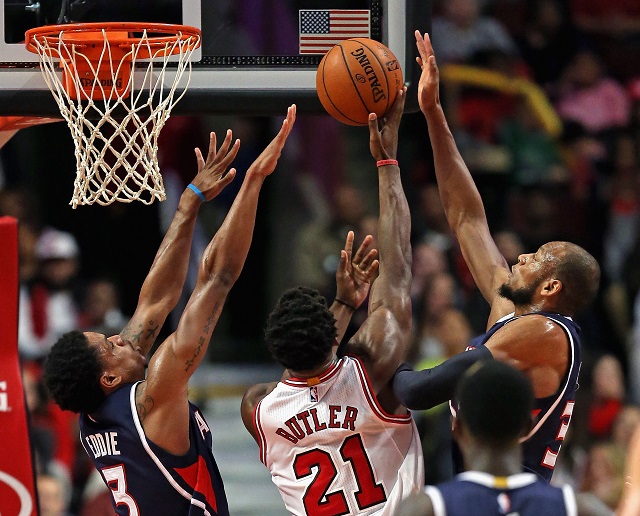 Fresh off receiving a five-year/$92.3 million deal, Chicago Bulls shooting guard/small forward Jimmy Butler is expected to play the role as franchise superstar for the foreseeable future. While Derrick Rose is still young and capable of great things, injuries have derailed his career, and Chicago fans know that he's one bad break away from being shelved again.
Butler is now the man — with veterans Pau Gasol and Joakim Noah at his side — to try and lead the Bulls past the powerhouse Cavs in the Eastern Conference and back into the NBA Finals. With the money on the table and being the young stud that he is, expectations are sky-high for Butler. The pressure is mounting and will only continue to grow until the Bulls take the next step.
All data courtesy of Basketball-Reference.com.
Follow Victor on Twitter @vbarbosa1127.