NBA: 4 Players Who Deserve to Win 'Comeback Player of the Year'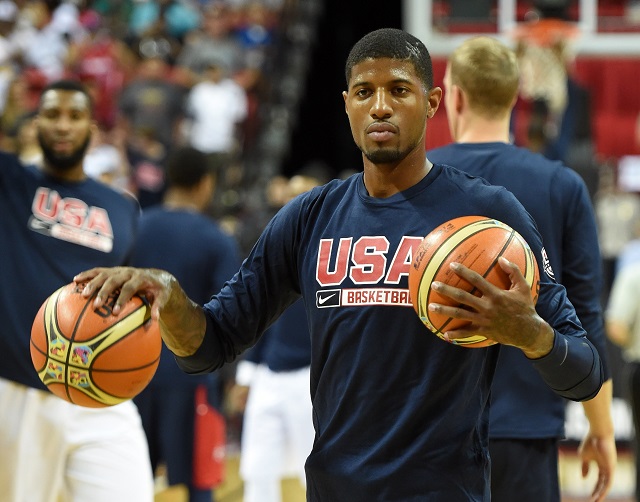 Two summers ago, during a USA basketball scrimmage, Paul George suffered what can only be described as a gruesome leg injury. While attempting to block a shot, George's foot came down on the portion of the basket support that meets the floor, causing him to break his tibia and fibula on a live national television broadcast. We don't need to rehash the details, as it induces nausea for some, but the injury was visually shocking to the point that his teammates were nearly moved to tears. Many questioned how long it would take him to heal and whether he'd ever be a star player again.
George made his return to the court last season — less than a year following the injury. He played in just six games, shooting 36.7% from the field and averaging just 8.8 points in his short return to the NBA. While those games were a small sampling from a guy still working on conditioning, it didn't do much to quell fears about George's ability to regain his superstar status. But then he broke out this season.
In 2015-2016, George is averaging career highs in points (27), rebounds (8), assists (4.2), three-pointers made (3.2), attempted (7.4), and percentage (43). He's lead the Pacers to a 12-8 record and would be in the MVP conversation if Stephen Curry hadn't already had it sewn up since November. George isn't the only player to have a comeback, however. There are a few other players having resurgent years, whether they're coming off an injury like George or simply experiencing a down season. If the NBA had a "Comeback Player of the Year" award, these are the players who would battle George for the top spot.
Rajon Rondo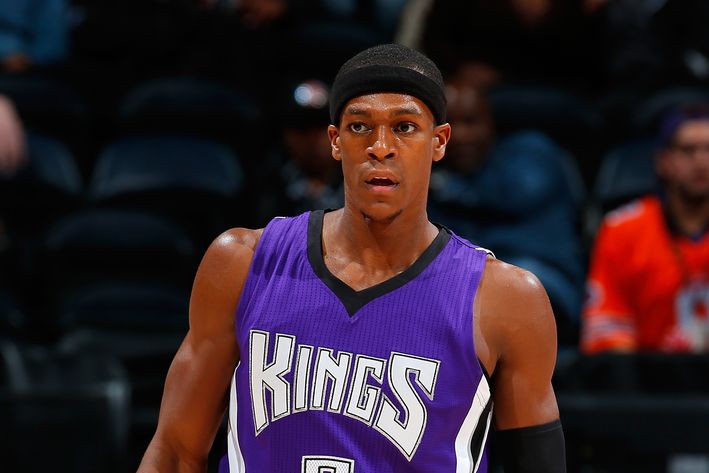 Rondo hit rock bottom in public fashion last season after the Boston Celtics traded him to the Dallas Mavericks. His overall performance dipped, from his averages of 13.7 points, 11.1 assists, and 5.6 rebounds per game in the 2012-13 season to just 8.9 points, 7.9 assists, and 5.5 rebounds per game. His minutes dipped to 29.7 per game, the lowest in any season since his rookie year. He started the first two playoff games for the Mavericks, played a total of 37 minutes, and was ultimately benched with a fictional injury for the rest of the series before parting ways with the team in the offseason. Things did not look good.
After signing a one-year deal with the Sacramento Kings to prove that he still had a place in the league, Rondo looks like his old self again. His minutes per game are back up to 35.3, and his stat line is 12.6 points, 11.0 assists, and a career-high 6.9 rebounds per game. He's even shooting a career-best 37.5% on three-pointers, hitting 20 of them already this season. If he continues at this pace, he will set himself up to make some decent money on the free agent market this summer.
Nicolas Batum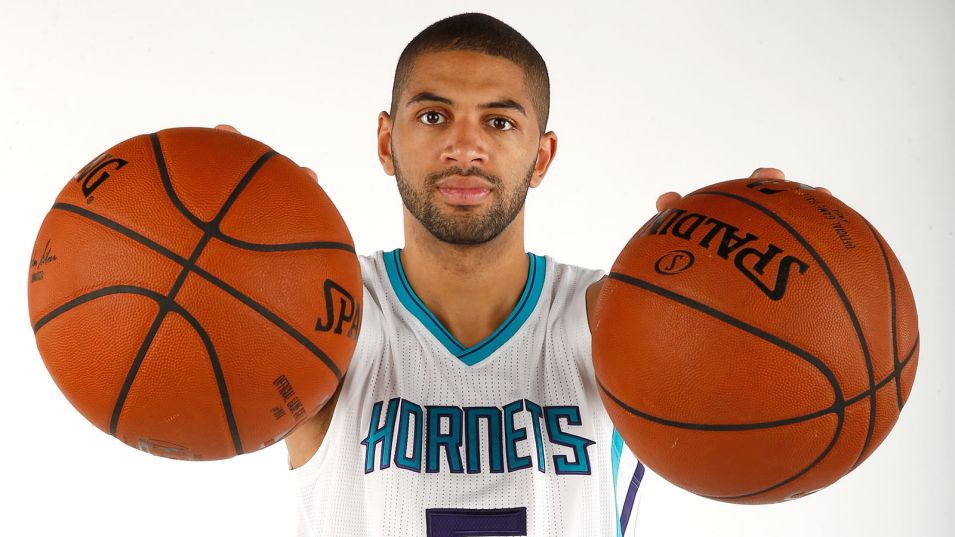 Batum, once considered one of the young, core players who the Portland Trail Blazers were set to build around, had a bad year in 2014-15. After averaging 13.7 points in 35.3 minutes played on 44.9% shooting and 37.2% on threes over the course of the previous three seasons, his numbers dipped to 9.4 points per game, 33.5 minutes, 40% shooting and 32.4% on three pointers. In the offseason, the Blazers traded him to the Charlotte Hornets for Gerald Henderson and Noah Vonleh. 
With the Hornets, Batum has not only experienced a revival, but he is also having the best year of his career. He's averaging 17 points, nearly five assists, and 6.7 rebounds per game while shooting 42.7% from the floor and 39.2% from long distance, all of which are an improvement over the season prior. Batum has found a home with the surprising Hornets, who are 13-8 on the season and battling for first place in a watered-down Eastern Conference.
Danilo Gallinari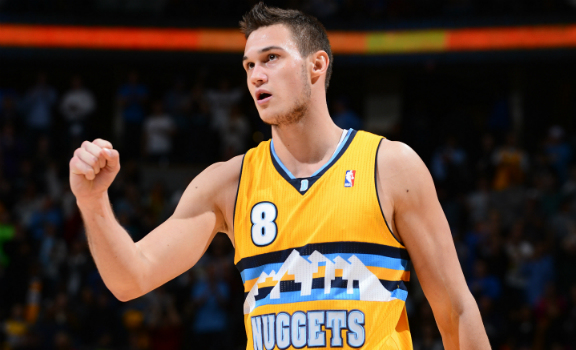 Gallinari tore his ACL in his left knee at the very beginning of April 2012-13, effectively ending his season and taking away the following season as well. He finished that year with 71 games played and a career high in points at 16.2 and rebounds at 5.2. He made his return to the court in the 2014-15 season, playing just 24.2 minutes per game and averaging 12.4 points and 3.7 rebounds in only 59 games played.
But Gallinari is finally back, nearly three calendar years after having blown out his knee. He's setting career highs in points at 17.7 and rebounds at 6.5. Although his shooting percentage is a bit low at 38.9%, he's always been on the somewhat low end of shooting percentages. Gallinari is just 27 years old, and given that his game isn't heavily reliant on speed or exploding to the basket, he should continue to be just fine following the surgery and subsequent time off to recover.
Gallinari is the only player on this short list returning from a major injury, and even then, few injuries compare to what happened to Paul George. It only makes it more impressive to see what George has done on the court this season, not only returning to form but becoming a far better player than he had been before shattering the major bones that hold his lower right leg together. If the NBA did award a "Comeback Player of the Year," all of these guys could make a case for consideration — but no one compares to George's return to the court.
Follow Ryan on Twitter @RyanDavisMLB
All statistics courtesy of NBA.com and Basketball-Reference.com.