NBA: 4 Potential Landing Spots for James Harden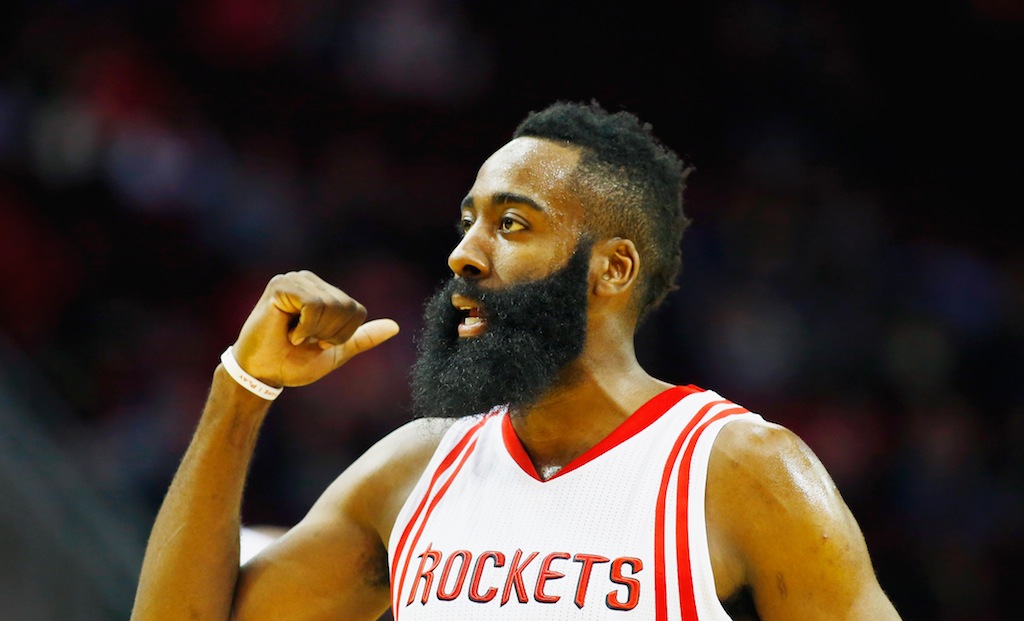 With the way the 2015-16 NBA season has unfolded for the Houston Rockets, it's no surprise that trade rumors began swirling around center Dwight Howard. And while it appeared as if this idea was nothing more than speculation, that all changed following the Rockets' 116-103 loss to the Portland Trail Blazers on Wednesday night, when interim coach J.B. Bickerstaff made headlines with a harsh critique of his team:
We're broken. It's that simple. We're a broken team, and we all need to use this break to figure out how we're going to impact change. If we don't want to impact change, then we need to be made aware of that, too, and we'll go in a different direction. We can't continue to go out and play this way. It's easy to see it's a fragmented bunch. You can't win that way.
Just one day after this remark, Yahoo Sports reported that the Rockets had begun contacting teams about trading the 30-year-old All-Star center, Howard. So much for speculation. With the NBA trade deadline right around the corner, we're curious to see how this particular story plays out.
Oddly enough, what's even more interesting is that if you asked ESPN's Kevin Pelton (subscription required) who the Rockets should trade, it wouldn't be Howard. It would be James Harden. Some may think the idea of shipping Harden away is crazy. We totally get it. However, Pelton has come up with four potential trades that he believes could work. We thought it'd be fun to review them and see if we agree. The real question is, do you?
1. Denver Nuggets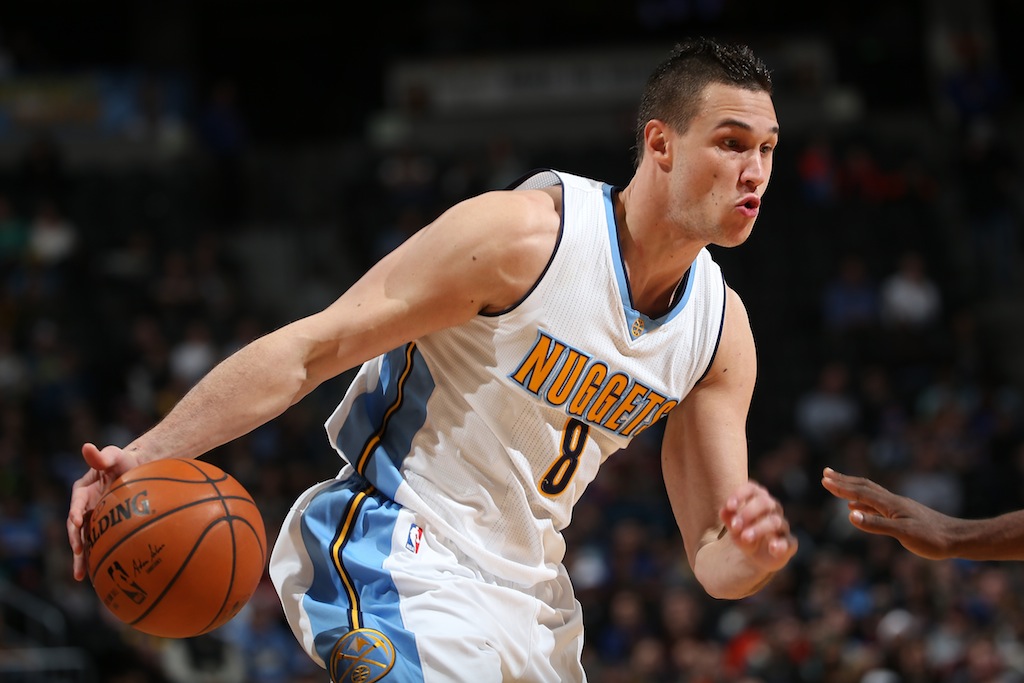 In one scenario, Pelton looks at the Denver Nuggets — 22-32 and fourth in the Northwest Division —  as a possible trade partner for the Houston Rockets. To acquire Harden's services, he could see it costing the Nuggets a package that includes small forward Danilo Gallinari (19.7 PPG, 5.4 RPG), shooting guard Gary Harris (11.1 PPG, 2.9 RPG), and draft picks.
While this collection of young talent might get Houston's attention (our opinion), Pelton notes that this exchange would not give the Rockets a "surefire top-10 player." We completely agree with this assessment (as should everyone else), and as a result, believe it would hinder any chance of a deal taking place between these two clubs.
2. Orlando Magic
Like the Denver Nuggets, Pelton could envision another lottery team, the Orlando Magic, offering a package of assets in exchange for The Beard. In this case, aside from draft picks, the Magic would also have to part with power forward Aaron Gordon and shooting guard Victor Oladipo. While this is similar to the Nuggets' situation — in that Orlando can't offer a guaranteed top-10 talent — we happen to think this could be an interesting proposition.
Not only are both players under 25 years olds (Gordon is 20, Oladipo is 23), but we happen to believe that each of them has undeniable upside; especially Gordon on account of his ridiculous athleticism. We don't believe either of these individuals has Harden's ceiling, but there's plenty of room for improvement. We're not necessarily saying that we'd make this deal, but we would actually consider it.
3. Los Angeles Lakers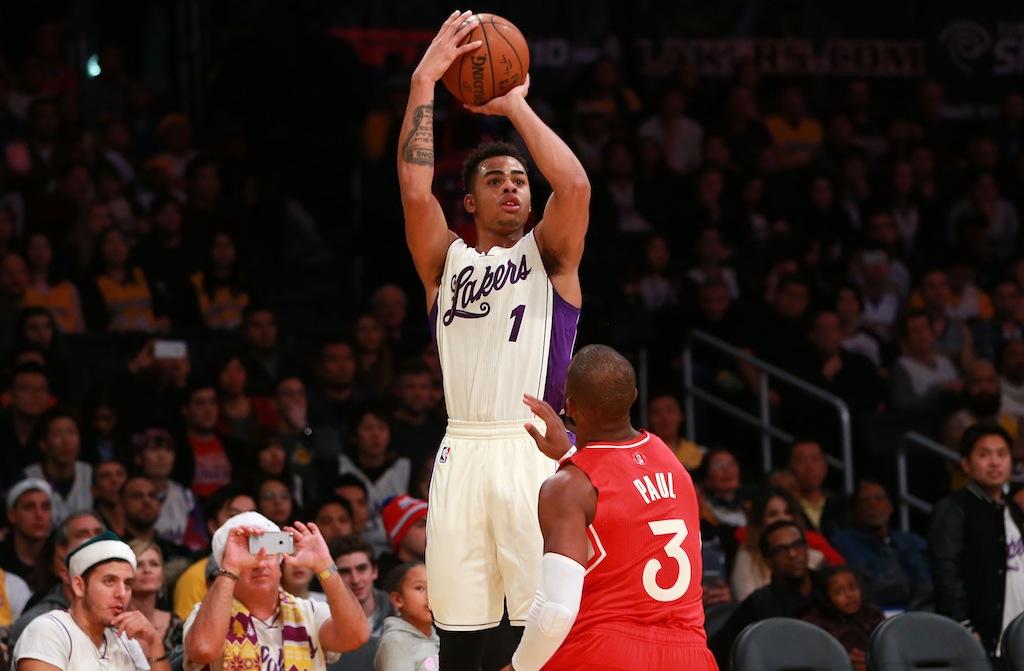 For the Rockets to seriously consider acquiring rookie D'Angelo Russell from the Los Angeles Lakers, it would require the organization to take a leap of faith on one key and often unpredictable element: potential. "If Houston believes D'Angelo Russell has superstar potential," writes Pelton, "the Lakers would have to consider giving him up to get Harden, an L.A. native."
Obviously this would never end up being a straight player-for-player trade, but we agree, it's a swap that would need to be considered. Despite the trials and tribulations that Russell is experiencing in his first NBA season, we feel the same way that we did prior to the 2015 NBA draft: This kid is a star in the making. If anything, perhaps all Harden and Russell both need is a change of scenery; we know Russell certainly does.
4. Boston Celtics
If Houston made a deal with the Boston Celtics, they would at least get an All-Star (point guard Isaiah Thomas) in return. That's how Pelton sees it anyway. Throw in David Lee's expiring contract — which we're sure Celtics fans would love to see gone — and a draft pick as well, and perhaps Boston finally gets the superstar it's been craving for what seems like forever.
At this moment in time, the Celtics are 32-23 and hold the No. 3 seed in the Eastern Conference. If they believe that landing Harden is a real possibility and he is the missing piece that would ultimately push them over the top, then the Celtics need to make a run at him. Of course, as we all know, it takes two to tango.
Statistics courtesy of Basketball-Reference.com, Yahoo Sports, ESPN.com, and ESPN Insider.