NBA: 4 Surprising Players Who Are Standing Out This Season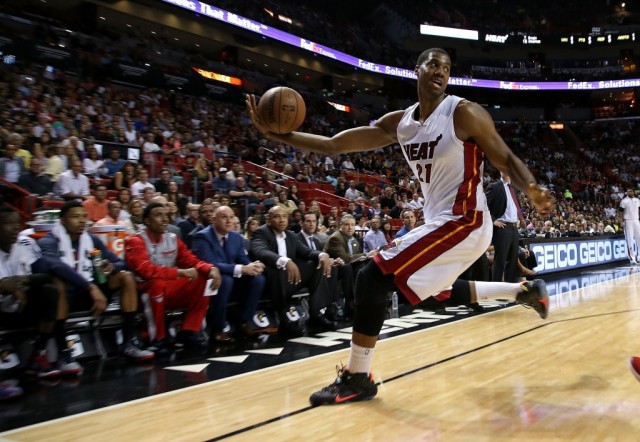 At the top of the NBA's offensive leader boards in the early 2015-16 season, you have many of the usual suspects. Entering play Friday night, Stephen Curry and Kevin Durant were the top points-per-game (PPG) men while KD's partner-in-crime, Russell Westbrook, ranked fifth. Westbrook, Chris Paul, and John Wall were three of the top four assists-per-game players, again, representing nothing new when it comes to statistical leaders in basketball.
Four not-so-obvious ballers have stood out too though; players who a NBA fanatic would surely know, but who the casual basketball fan may forget. Two of the four players on this list are generally viewed as stars and are among the top four or five players at their positions, yet they are usually not considered the best. The other two athletes are young "big men" who have stepped up their play in the last season or two.
Whether it be lights-out scoring, tenacious defense, or dominating the glass, the quartet of players we recognize are not the typical superstars we're accustomed to seeing at the top of the league. Let's start the four under-the-radar players off to quick starts in 2015-16.
1. Blake Griffin, PF, Los Angeles Clippers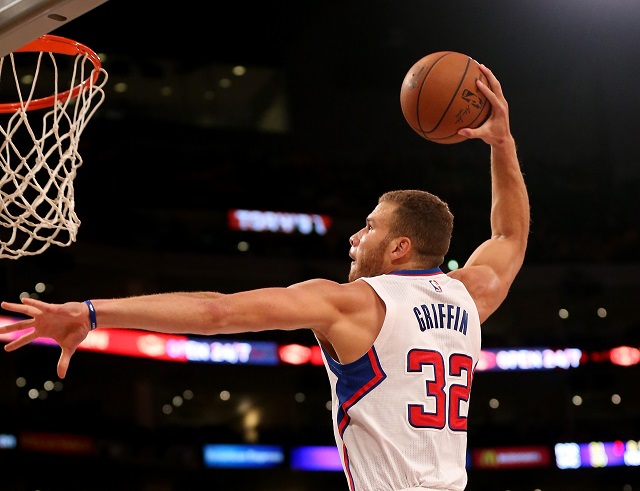 2015 statistics: 25.8 PPG, 9.1 RPG, 3.8 APG, 52.4 FG%
Alright, we are the first ones to admit that, typically, Blake Griffin would be considered far from an "under-the-radar" player. He's a critical member of the unofficial "Big Three" of the Los Angeles Clippers, and his multiple endorsements and frequent appearances in commercials make him a highly recognized player in the league.
However, with LaMarcus Aldridge getting all of the attention with his move to the San Antonio Spurs and seemingly taking over the top spot at the power forward position, we thought it'd be appropriate to recognize Griffin's fantastic start. No. 32 currently ranks a surprising fifth in PPG with 25.8, averaging a monster 9.4 rebounds and shooting an efficient 52.4%. He's been an instrumental influence on the Clippers' stellar 4-1 start (now sitting at 5-4 owing to an early season injury to CP3).
2. Damian Lillard, PG, Portland Trail Blazers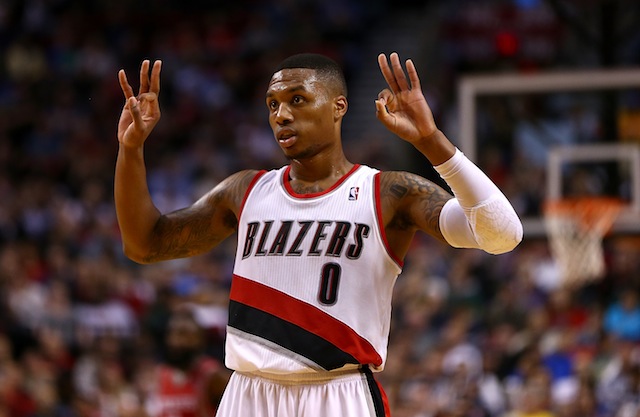 2015 statistics: 26.9 PPG, 7.4 APG, 3.7 RPG, 1.1 SPG, 45.7 FG%, .449 3P%
Before the season started, we mentioned Portland Trail Blazers point guard Damian Lillard as a dark horse candidate to take home the scoring title, and so far he's making that prediction look like a realistic one. Lillard is playing at a MVP-level in the first stages of the year, leading his Blazers to a surprising 4-2 start, even if they have cooled down to 4-5 as of now.
Like Griffin, Lillard is probably known by most basketball fans, but his ascension is starting to appear more clearly in the national spotlight with Aldridge, Wesley Matthews, and Nicolas Batum no longer with the team. Posting a top-five PPG average of 26.9 while playing superb defense and displaying lights-out shooting, Portland is clearly Lillard's team to lead.
3. Hassan Whiteside, C, Miami Heat
2015 statistics: 14.6 PPG, 8.2 RPG, 4.0 BPG, .617 FG%
Miami Heat center Hassan Whiteside (pictured right) has been the best player on the floor for his team in the first five games — and that's saying a lot. Joined by Goran Dragic, Dwyane Wade, Luol Deng, and Chris Bosh in the starting five, Whiteside has been terrific on both the offensive and defensive ends of the floor.
The 26-year-old burst onto the scene last season in 48 games with Miami and has performed even better so far during this campaign. He's averaging a double-double in points and rebounds, swatting four blocks per game, and shooting an impressive 61% from the floor, which ranks him fifth-best in the NBA. If he keeps this up, don't be surprised to see Whiteside make his first career all-star appearance in 2016.
4. Andre Drummond, C, Detroit Pistons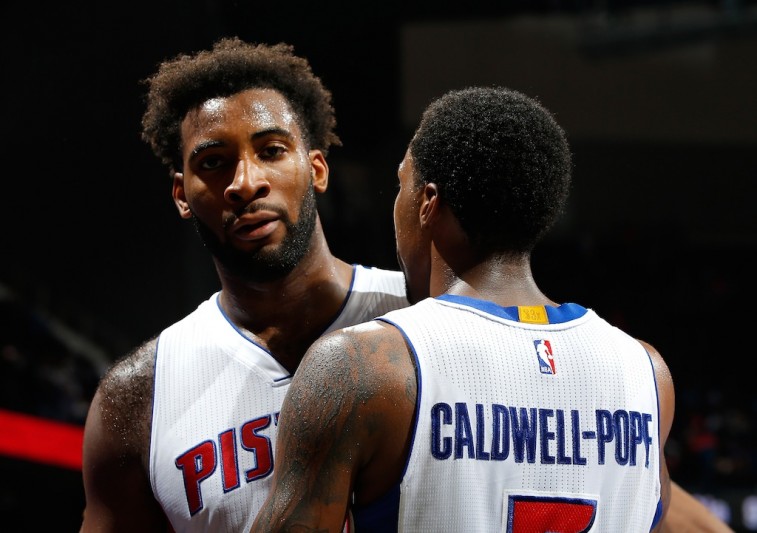 2015 statistics: 18.8 PPG, 19.3 RPG, 1.6 BPG, 1.9 SPG
When Greg Monroe shipped out of Detroit in the off-season, it was obvious that more opportunities would open up for Pistons center Andre Drummond. As one of the more underrated big men in the game, the University of Connecticut product had already showcased splendid 2014-15 numbers to the tune of 13.8 points and 13.5 rebounds per contest. What Drummond would do this year with those extra opportunities, given by the departure of Monroe, would be up to him.
Although four games is an extremely small sample size, Drummond has been dominant thus far. In 39 minutes per game, No. 0 is lighting up the scorecards with an average of just under 20 points and a league-leading 19.3 boards. His defense has been superb as well, registering 1.6 blocks and 1.9 steals per game. It looks like Drummond and Whiteside are solidifying themselves as two of the top centers in the Eastern Conference and as certified forces to be reckoned with.
All data (as of November 6) courtesy of Basketball-Reference.com and ESPN.com.
Follow Victor on Twitter @vbarbosa1127