NBA: 4 Teams That Are One Player Away From Being Contenders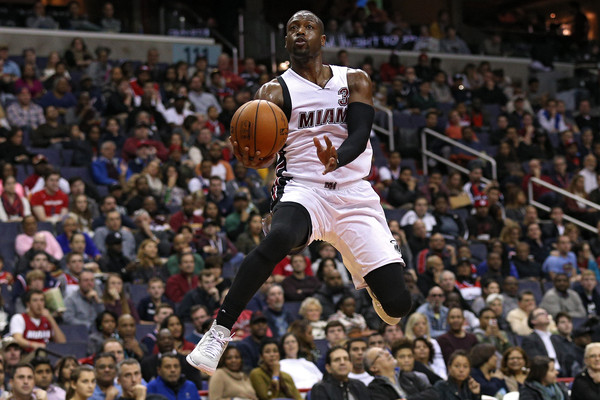 The 2016 NBA season is currently a big group of teams fighting for the eight playoff spots in both the Eastern and Western Conferences. While that all gets sorted out, it's pretty obvious who the real contenders are. You know, the Golden State Warriors and San Antonio Spurs, for example.
So, for the teams who are at the bottom of the standings, or even in the bottom half of the current NBA playoff standings, which are just one player away from being serious contenders? Let's take a look at the four teams that could massively benefit from adding a superstar or just one talented, young prospect in the 2016 NBA draft.
1. Miami Heat
Even with Chris Bosh sidelined while he's on blood thinners, the Heat have held on to the No. 4 spot in the Eastern Conference. With multiple teams breathing down their necks, it may be tough for them to keep their spot, but regardless, what they've done this season is impressive. When Bosh is back, imagine tacking on another star to form their own remake of the "big three" between Bosh, Dwyane Wade, and whoever comes in?
On top of that, they also have point guard Goran Dragic, who has upped his game lately, as well as Luol Deng, Hassan Whiteside, and rookie Justise Winslow. The Heat have tremendous upside and will be contenders within a season or two, even if they can't get it done this year.
2. Charlotte Hornets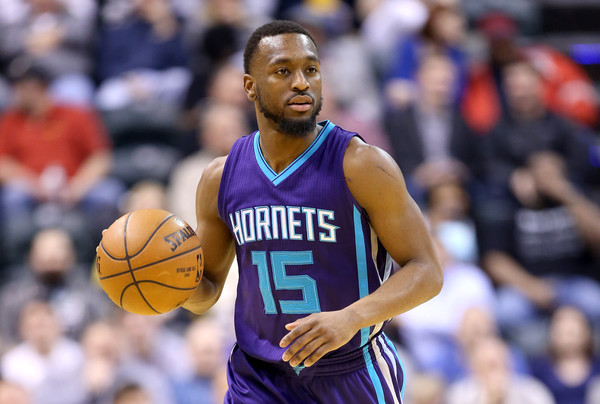 When the Hornets added Nicolas Batum this past offseason, no one really knew what to expect. However, he's ended up being an excellent addition for Charlotte. While the Hornets have been impressive as of late, sitting at No. 6 in the East with a 33-28 record, it's easy to imagine what this team could be like if they had one more playmaker.
Al Jefferson was that guy in previous seasons, but injuries have caused him to hit a bit of a decline. Regardless, when Michael Kidd-Gilchrist returns from his injury next year, and if Charlotte picks up one free agent to go along with him, a (hopefully) re-signed Batum, Kemba Walker, and the rest of this group, the Hornets may be a quiet contender.
3. Houston Rockets
Obviously, if Dwight Howard leaves town this offseason, it would throw a wrench in this plan, but we'll assume the Rockets manage to keep him. Regardless, we're talking about current teams and current rosters. With Howard, James Harden, and Trevor Ariza, as well as a few solid role players, the Rockets are pointed in the right direction.
Their missing piece may be either an elite point guard or big man to pair up with Howard. Regardless, the Rockets, who currently hold on to the No. 8 spot in the West, will need to add a player this offseason to help out Harden and company. Expect to see Houston make a move or two, and then get back into the top-five of the conference next season.
4. Sacramento Kings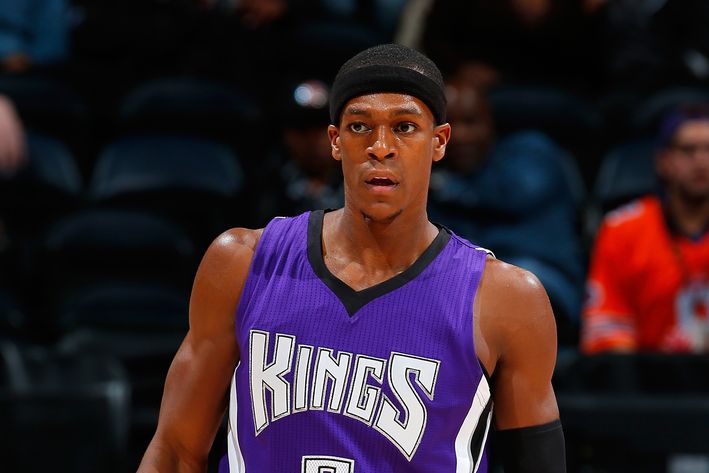 You may have lost your mind after seeing Sacramento included in this article, but stick with us for a minute. If the Kings can keep Rajon Rondo in town and obviously hold on to DeMarcus Cousins, Rudy Gay, and Darren Collison, then they have a pretty impressive core. The real issue is that they need to find a strong sharpshooter from the shooting guard position. On top of that, Willie Cauley-Stein needs to take the next step — or the Kings need to find a player to pair up next to Cousins.
If they can figure out these situations, Sacramento will be a dangerous team in 2017 and beyond. The upside is there, and as shocking as it seems, they still have a long shot of making the 2016 playoffs. The Kings currently sit at No. 10, are five games behind the Rockets for No. 8. It'll take a lot, but if the Kings can get to the postseason, it'll help them out in free agency too.
Follow Jeff Smith on Twitter @JSM8ith
Statistics courtesy of ESPN.com and Basketball-Reference.com.