NBA: 5 Coaches Who Could Replace Jeff Hornacek in Phoenix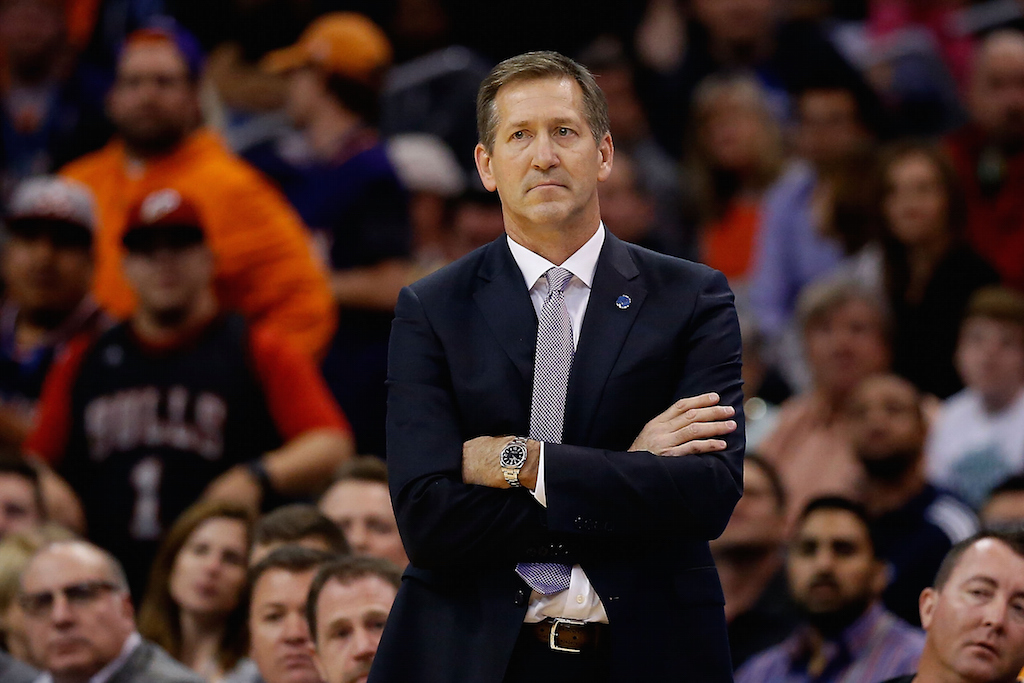 The holy trinity of certainties: Death, taxes, and NBA coaches getting fired if they can't win games. OK, so maybe that's not exactly the way it goes. But it should be. The fact is, we live in a world where Vegas places odds on which NBA coach will be fired first. You don't do that unless you know it's pretty much a guarantee that it will happen. And while the 2015-16 season has already seen a number of head honchos get the axe, that's not going to stop us from talking about the latest one.
On Sunday night, following a 14-35 start to the season, the Phoenix Suns fired head coach Jeff Hornacek. Unfortunately, if you follow the league closely, this decision wasn't much of a surprise. While you can chalk up the team's disastrous start to an unhealthy amount of injuries, that doesn't change the fact that the Suns have lost 14 straight games on the road, including 19 of their last 21. Clearly something had to be done to stop the bleeding. And that "something" came in the form of Jeff Hornacek's firing.
At this moment in time, the Suns have yet to name an interim coach. And although the consensus is that the front office will end up choosing someone from within the existing staff, that doesn't mean we can't look down the road to possible full-time replacements. With that in mind, here are five coaches we believe could fill the Phoenix Suns' head coaching vacancy.
Honorable mention: John Calipari
Current position: Head coach, Kentucky
Linking Kentucky's John Calipari to NBA head coaching vacancies is like a time-honored tradition. No matter what, it just has to be done. That being said, although the Suns bolster a roster full of Cal's prized pupils (Eric Bledsoe, Brandon Knight, and Devin Booker), we're fairly positive he would have no interest in bolting to Phoenix. Either way, we already know what it would cost teams to get Calipari to jump to the NBA. The question is, would anyone actually pay it?
1. Dan Majerle
Current position: Head coach, Grand Canyon
In his three seasons as the head coach at Grand Canyon, former Suns All-Star Dan Majerle has showcased real coaching chops. He boasts an overall record of 51-33, including a 19-3 record this season. The Phoenix Suns made the mistake of passing over "Thunder Dan" for the head coaching position once before. Giving him the opportunity now would certainly go a long way toward righting a past wrong.
2. Luke Walton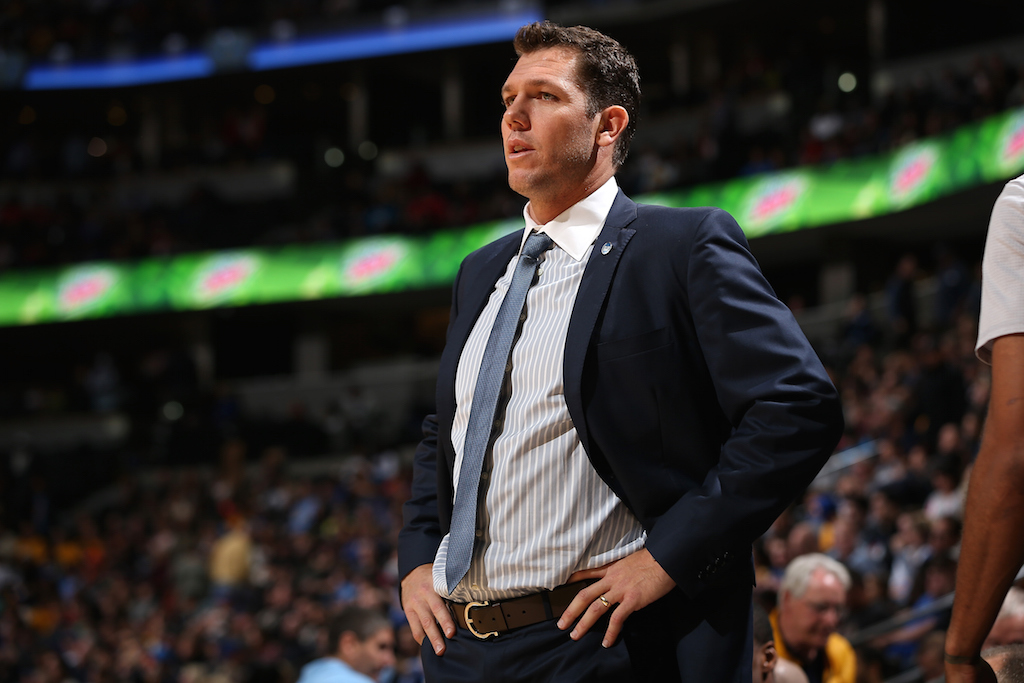 Current position: Assistant coach, Golden State Warriors
After being named the Golden State Warriors' interim coach, all Luke Walton did was help guide the defending champs to 39-4 mark to start the 2015-16 season. Not bad for an assistant coach who was just hoping to keep the ship afloat as head honcho Steve Kerr recovered from complications involving two offseason back surgeries.
Under NBA rules, Walton won't receive official credit for any of the team's wins that took place under his watch. However, this hasn't seemed to stop him from becoming one the hottest head coaching candidates in the NBA. Walton played college ball at the University of Arizona. Perhaps it's only a matter of time before he makes a homecoming of sorts as the new head coach of the Phoenix Suns.
3. Mike D'Antoni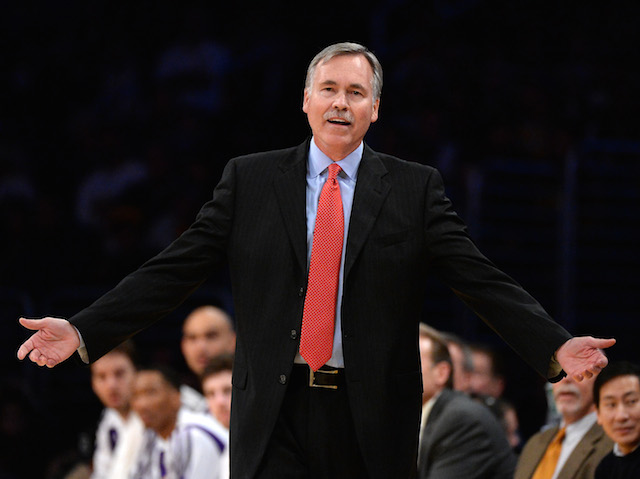 Current position: Associate head coach, Philadelphia 76ers
If the Suns hope to return to a time of past glory, former head coach Mike D'Antoni could be the right man for the job. During his five seasons in the big chair, D'Antoni amassed a 253-136 (.650) record and led Phoenix to three Pacific Division crowns. He is currently the associate head coach of the Philadelphia 76ers. However, if given the opportunity to return to Phoenix's bench, with a chance to try and win the title that eluded him during his previous tenure, we have to believe he'd take it.
4. Scott Brooks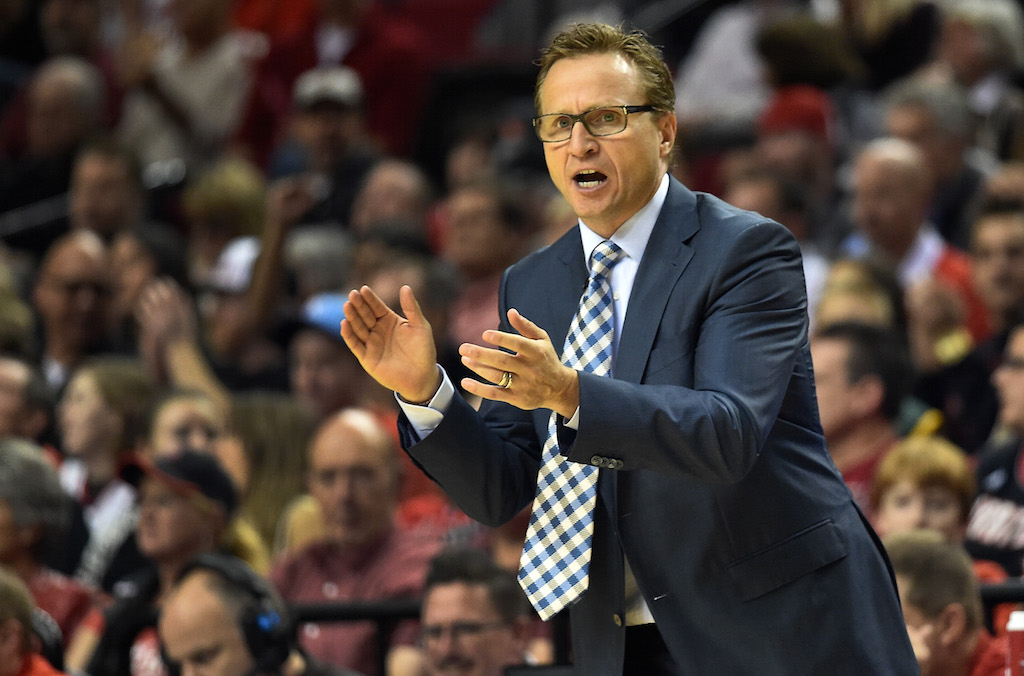 Current position: Former head coach, Oklahoma City Thunder
How could someone not want to give Scott Brooks another shot? During his seven years at the helm in OKC, he amassed a 338-207 (.650) record, won four straight Northwest Division crowns (2010-11 to 2013-14), took the Thunder to the NBA Finals (2011-12), and won Coach of the Year during the 2009-10 season. Granted he never led the team to an NBA championship, but Brooks demonstrated an ability to develop young talent (Kevin Durant, Russell Westbrook, and James Harden). And while they're a bit undisciplined — we're being nice — the Phoenix Suns have young talent spades. Maybe this would be a marriage that's destined to last. Maybe.
5. Tom Thibodeau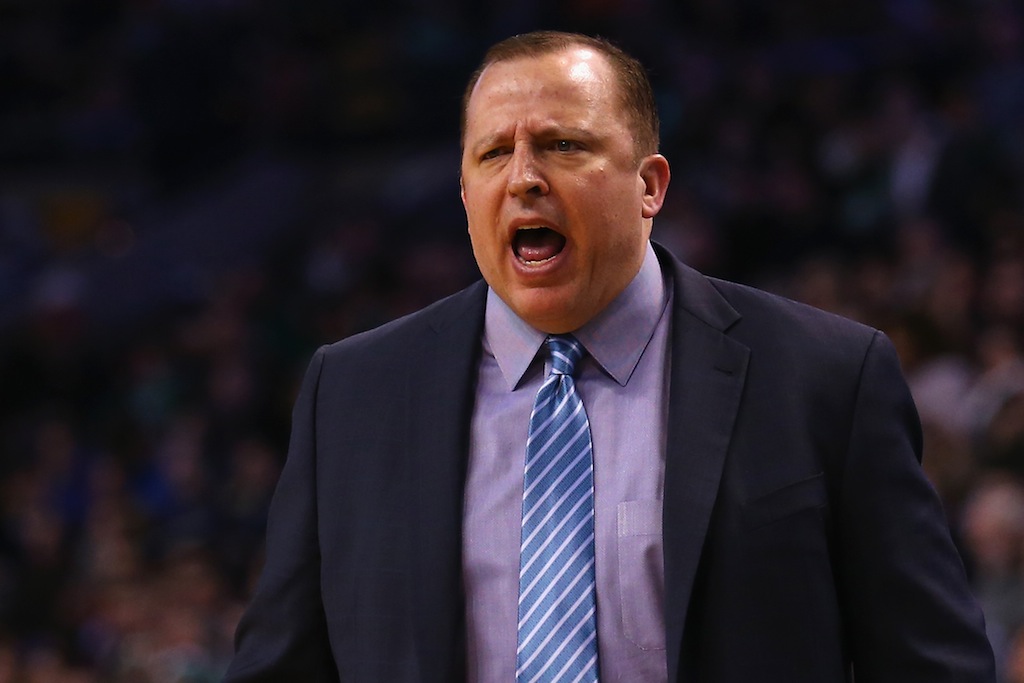 Current position: Former head coach, Chicago Bulls
Tom Thibodeau is probably the best available coach on the market. During his five seasons with the Chicago Bulls, Thibs went 255-139 (.647), took home two Central Division crowns, and never won less than 45 games in a season. More importantly, aside from running a tight ship in Chi-Town, Thibodeau also helped turn the Bulls into one of the best defensive units in the entire league.
Not only is this Suns team undisciplined, but right now, they are also giving up 106.5 points per game (28th of 30) and have a defensive rating of 108.5 (25th of 30). Do you see what we're getting at here? These two were made for each other. We're happy to facilitate the process. You can thank us later.
Statistics courtesy of Basketball-Reference.com and Yahoo Sports.