LeBron James: 5 Moments When We Most Loved No. 23
He's the most famous player in the NBA. He generates an unprecedented amount of buzz in headlines. Fans flock to him no matter which team he plays for and wherever his squad travels. He's collected countless awards, accolades, and millions of dollars. Many call him the greatest baller who ever lived. His name is LeBron James.
For all of his on- and off-court success and his endless array of fans worldwide, King James is one of the more scrutinized athletes that the sports world has ever seen. For every good deed and charitable effort that James is involved in, there seems to be a controversial side-story or bothersome act of arrogance that follows suit.
Simply put, LBJ has built one of the most prolific love-hate relationships with basketball fans over his decade-and-a-half in the pros. Many more positive and negative stages will come. But for now, let's take a look at five moments when we most loved No. 23.
1. When he cohosted the ESPYS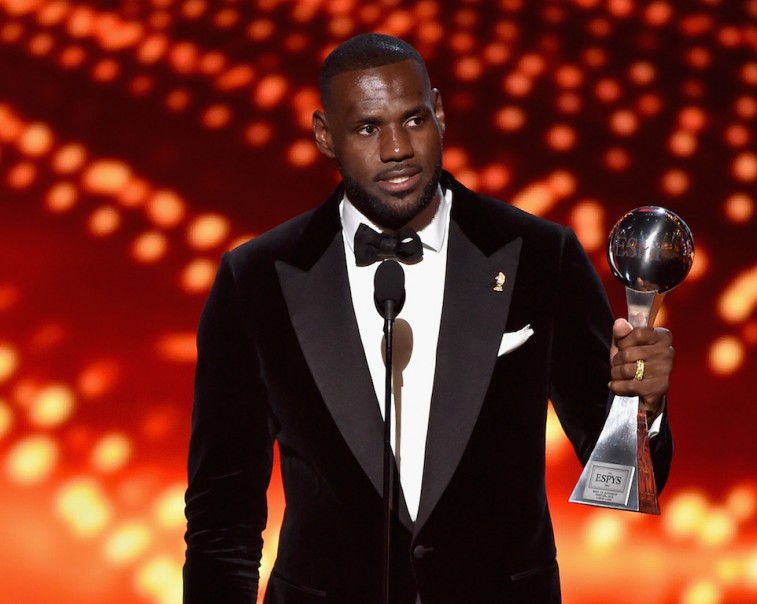 James has earned his fair share of ESPY awards, but on July 11, 2007, The King cohosted the show along with comedian/late-night talk show host Jimmy Kimmel. Along with the now-disgraced former cyclist Lance Armstrong, LBJ was the second consecutive professional athlete to take hosting duties in the summertime sports award ceremonies.
As James typically is on court, the superstar was on his game that night. It's pretty crazy that this was about eight-and-a-half years ago, but we've obviously seen a change in the way James presents himself. Back in 2007, people described the Ohio native as cocky, over-the-top, flashy, and a bit full of himself. James still certainly has those moments in his early 30s now. But he appears to have tuned it down just a bit, which makes him more personable.
Anyway, his performance as the ESPY cohost produced plenty of laughs and highlights. Overall, it was nice to see James having fun in a non-basketball environment.
2. When he hosted "Saturday Night Live"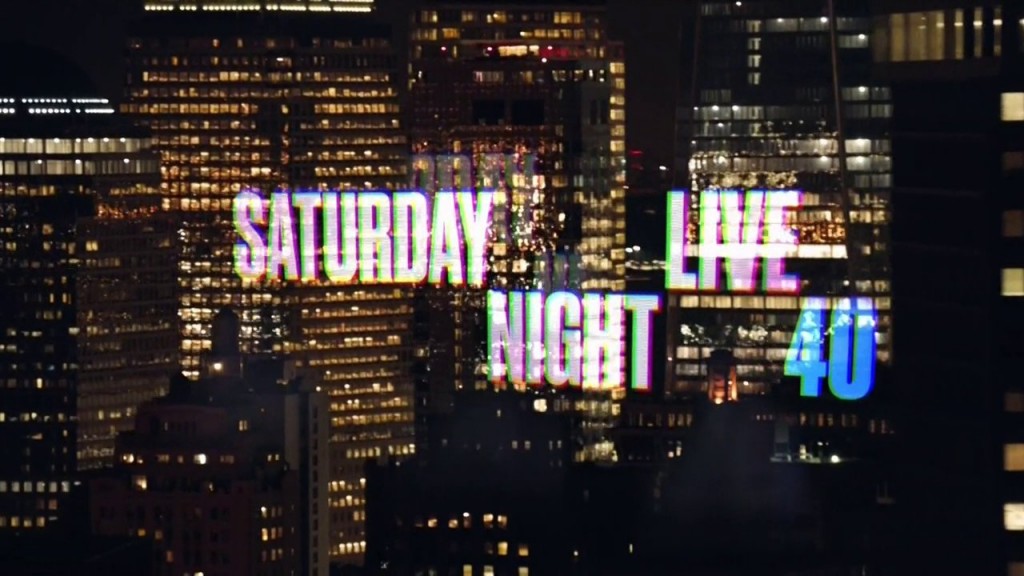 Tom Brady did it. Derek Jeter did it too. Both Eli and Peyton Manning were downright hilarious when they hosted the mega-popular NBC skit-show, "Saturday Night Live." Less than three months after introducing himself to television at the ESPYS, LBJ was at it again. He hosted the Season 33 premiere of SNL. James was terrific in his gig, providing an epic night of laughter and enjoyment.
His great opening monologue introduced himself as a player for the Cleveland Cavaliers. Then, he misinformed the "non-basketball fans" that his team recently swept the San Antonio Spurs 4-0 in the NBA Finals (even though the Spurs swept them 4-0). He had a memorable skit with Jason Sudeikis as he attempted many, many takes for filming a commercial. And, of course, there was this gem of him dancing in "Solid Gold."
3. The iconic playoff battle against Paul Pierce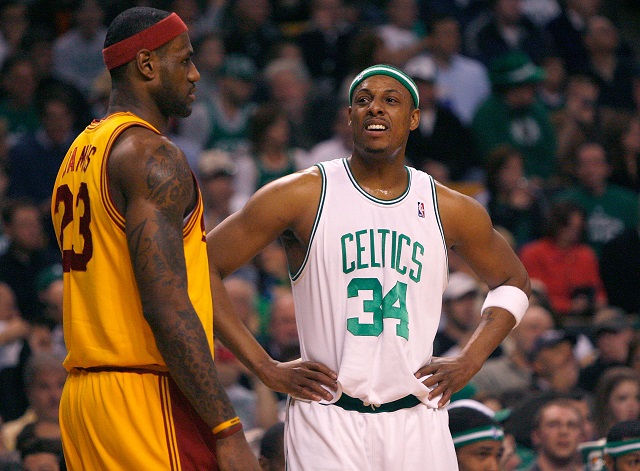 Now that the Los Angeles Clippers' Paul Pierce is retiring from his surefire Hall of Fame career, the on-court rivalry between he and James has settled down dramatically. In the early-to-mid stages of King James' first tenure in Cleveland — when Pierce was still playing in Boston — every head-to-head matchup between the duo was must-see basketball.
When LBJ moved on to the Miami Heat and they squared off against the Cs on multiple occasions in the postseason, there were still legendary performances. No playoff game stands out quite like Game 7 of the 2008 Eastern Conference Semifinals though. After Boston took early control of the series with two wins at home, Bron-Bron led his team to two Ws in Cleveland. Then, they split Games 5 and 6 with each team earning wins on their home courts. It set the stage for an unforgettable final contest.
In two highly-regarded individual performances in NBA playoff history, Pierce's Celtics out-dueled LBJ's Cavs by a score of 97-92. The Celtics led by 10 at the half. But James' overall masterpiece (45 PTS, 6 REB, 5 AST) kept it close.
The Truth had one of the best games of his career though (41 PTS, 5 REB, 4 AST). He ultimately wrapped it up with two free throws (the first infamously clanked off of the back rim, popped up into the air, and fell through the net). James' heroic efforts and solid sportsmanship that day made him that much more likable.
4. Winning the gold with Team USA (twice)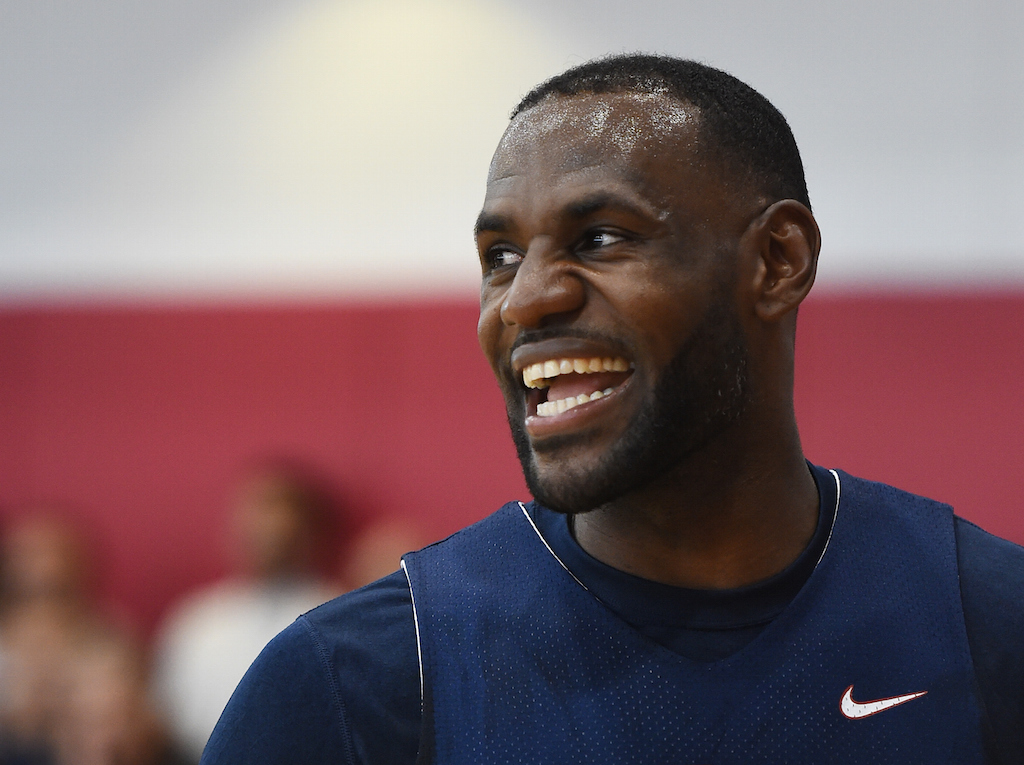 After their shocking failure in the 2004 Summer Olympics in Athens, Team USA Basketball received the title of "Redeem Team" in 2008. During that 2004 run to the bronze medal though, James — still just a kid — was seldom used and later blasted by the media for his complaints and perceived selfish attitude. Flash forward four years and LBJ was a changed man.
Behind his solid performance in the finals against Spain (along with more than 30 points from Kevin Durant), the team went undefeated and won the gold medal for the first time since 2000. In 2012, James' role expanded even further. Under head coach Mike Krzyzewski, he was the clear leader of this squad.
In a tournament game against Australia, the forward registered the first triple-double in the team's history. Eventually, the USA defeated Spain in the championship game again. With his 19 points in the finals win, James became Team USA's all-time leading scorer in the Olympics. Sporting his country's colors and with an improved attitude, James was at yet another all-time high in 2008 and 2012.
5. When he made this fan's day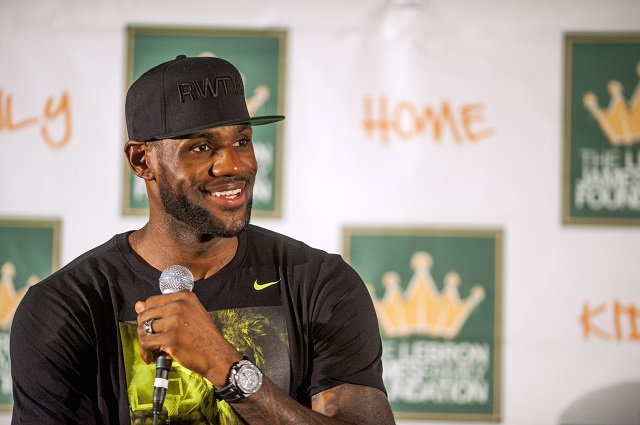 Most of the moments discussed in this post were well in "The Chosen One's" past. In truth, if you were to take a random poll (anywhere outside of the Miami/South Beach area), No. 23 would almost surely earn more positive reviews from his two separate stints with the Cavaliers. Here's one recent moment where we had to admire LBJ, not for anything he did with the basketball in his hands, but how he made this special fan's day.
During a Celtics/Cavaliers contest this season in Boston, the Cs organization honored a young man — who is a Special Olympian — at halftime as their "Hero of the Game." After hearing the teen's story and noticing that he was wearing a pair of his specially-designed basketball sneakers for people with disabilities, James greeted the fan (sporting a Celtics jersey no less) and had a nice, brief interaction. Judging by the youngster's reaction, we think the encounter was extremely well received.
Certainly there are many other moments that we could have included on this list. His personal essay explaining his return to the Cavaliers and his continuous involvement in charity and community work in Ohio come to mind. Stay tuned for a look at the other side of the coin — five moments when we hated LeBron James.
Statistics and videos courtesy of Basketball-Reference.com and YouTube.com.