NBA: 5 Intriguing and Underrated 2016 Free Agents
When 2016 NBA free agency rolls around, tons of hype will surround the likes of Kevin Durant, LeBron James, Andre Drummond, and DeMar DeRozan. While those will obviously be a few of the hot names, it doesn't mean there won't also be some seriously underrated free agents as well; the types of players who can fill a void or end up being great additions to a team looking to make a final push toward becoming a championship contender. Here are the five most underrated options who teams should consider.
1. Festus Ezeli, Golden State Warriors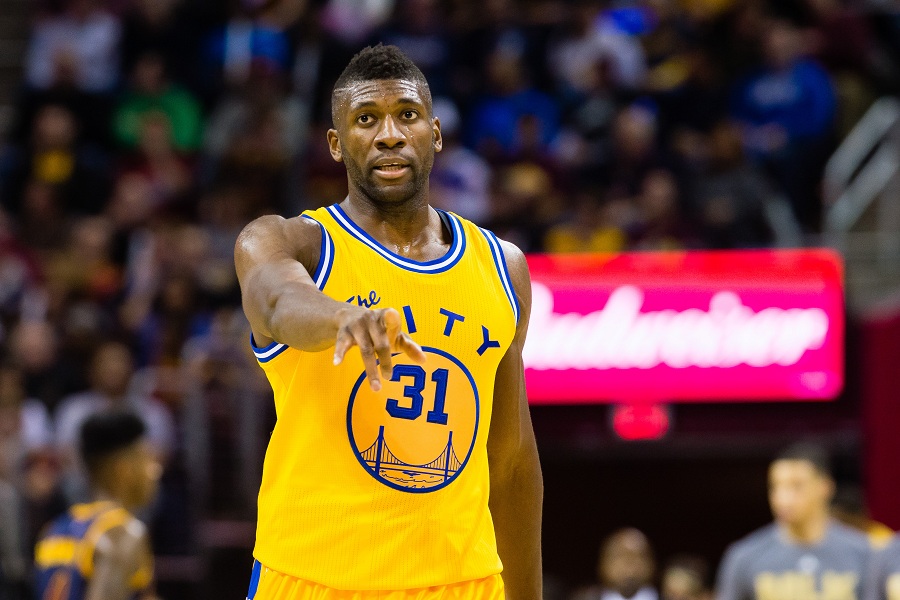 Festus Ezeli will be an intriguing free agent, largely due to the fact that it's not easy to find young, talented centers in free agency. He's only 26 years old and while he's averaging just 7.5 points, 5.9 rebounds and 1.2 this season, Ezeli is doing it in only 17.8 minutes per game.
His upside is tremendous and it'll be fun to see what he can do in a full-time starting role. Thanks to his consistency at the position, Ezeli will have a pretty large market. It's worth noting that Ezeli is a restricted free agent as well.
2. Eric Gordon, New Orleans Pelicans
At this point in Eric Gordon's young career, injuries are absolutely his downfall. While he's only 27, Gordon has played more than 64 games just once in his entire career. While he can produce at a high level (averaging 15.2 points over 45 games during the 2015-16 season), he needs to demonstrate that he can stay healthy.
Gordon's best move may be signing a short contract to prove that he can still be an explosive player, and then trying to get his big payday after that. It's tough to imagine a team overpaying for Gordon with the injury issues looming.
3. Evan Fournier, Orlando Magic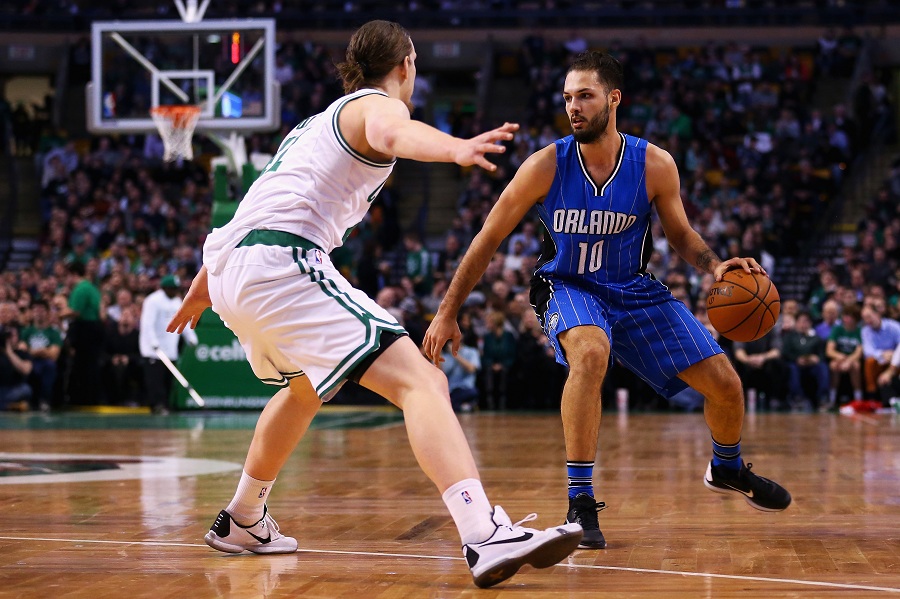 Like Ezeli, Evan Fournier is a restricted free agent, but the young shooting guard really turned the corner this season with the Orlando Magic. Actually, his time in Orlando as a whole should be considered a success. Fournier went from averaging 8.4 points in 2013 with the Denver Nuggets to averaging over 12 points in each of the past two seasons with the Magic.
This year has been his best, without question, as he's started 54 of 62 games, averaging 14.5 points, 2.9 rebounds, and 2.8 assists per game. Fournier's a strong shooter and knocks down over 40% of his three-point attempts. At just 23 years old, expect him to have plenty of potential suitors this offseason if the Magic can't get an extension set for him.
4. Jordan Clarkson, Los Angeles Lakers
The Lakers would be crazy to let Jordan Clarkson leave town — let's start with that. While the team badly needs a shooting guard to replace Kobe Bryant after this season, and D'Angelo Russell is finally emerging as the talented point guard they hoped he was, Clarkson is the right man to be the two-guard in Los Angeles.
Clarkson's only in his second year, and he really came into his own at the end of last year. To this point, in the 2015-16 season, Clarkson is impressive, averaging 15.6 points, four rebounds, and 2.6 assists. He should remain a Laker, as they'll have a ton of money, but he will get plenty of interest from other teams as well.
5. Evan Turner, Boston Celtics
People seem to forget about Evan Turner. It's understandable right now, since the Boston Celtics have a ton of talented guards in their backcourt, but that doesn't mean we should ignore what Turner is capable of doing. The 27-year-old shooting guard has now played for three different teams in his career, and there's a good chance he's headed to his fourth.
Turner's best season came back in 2013 with the Philadelphia 76ers, when he averaged 17.4 points, six rebounds, and 3.7 assists. Turner has that type of upside, and this season, he's averaged 10 points, 4.9 rebounds, and 4.5 assists. Not too bad, since he's averaging just 27.3 minutes per game this year. Some team would love to add a player like Turner, and we'll find out who that is this offseason.
Follow Jeff Smith on Twitter @JSM8ith
Statistics courtesy of ESPN.com and Basketball-Reference.com.