NBA: 5 of the Most Bizarre Looking Team Mascots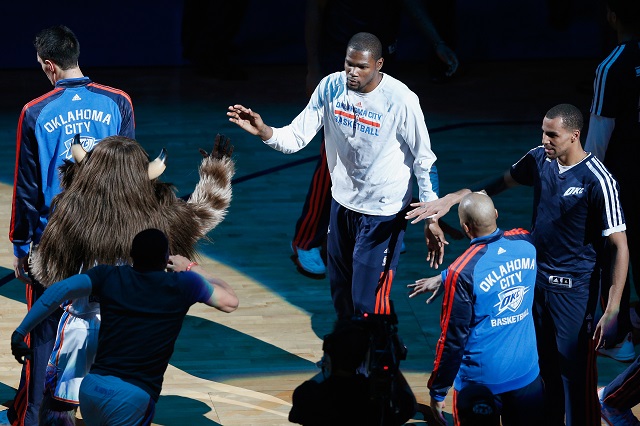 You see that absurdly hairy-looking fellow about to high-five former NBA MVP Kevin Durant? No, Joakim Noah did not get traded to the Oklahoma City Thunder in the off-season. The character awaiting KD's hand is none other than Rumble the Bison — the team's official mascot.
Think the Thunder's mascot choice is a bit bizarre? You haven't seen anything yet.
While the work that NBA mascots put in night in and night out to entertain thousands of fans is likely overlooked, it's also notable that some of them are just creepy looking.
It's the end of the week and we thought it'd be fun to take a look at some of the strangest looking mascots in basketball. *Viewer discretion is advised. Children, shield your eyes.
1. Hugo the Hornet (Charlotte Hornets)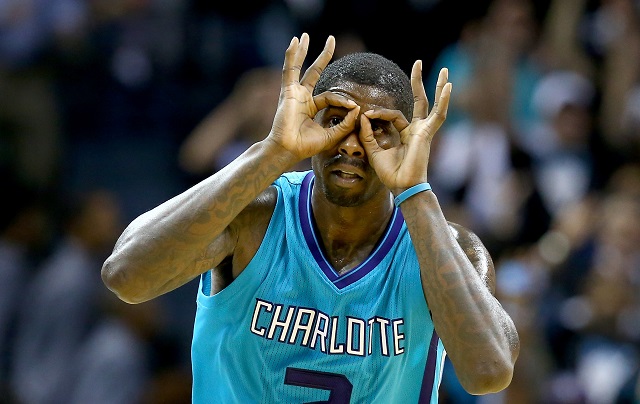 Obviously that isn't a picture of the Charlotte Hornets mascot — Hugo the Hornet. That's Marvin Williams celebrating a made basket, evidently of the three-point variety.
However, Williams's choice of animation is a good representation of what makes Hugo a bit disturbing. With enormous, black "buggy" eyes that look like they could peer directly into your soul, Charlotte's mascot can be a scary sight.
With their recent changeover from the former Charlotte Bobcats back to the Hornets, we knew that Hugo would be returning. And hey, at least one kid (in the video below) isn't afraid to get up close and personal with the unique-looking character.
2. Burnie (Miami Heat)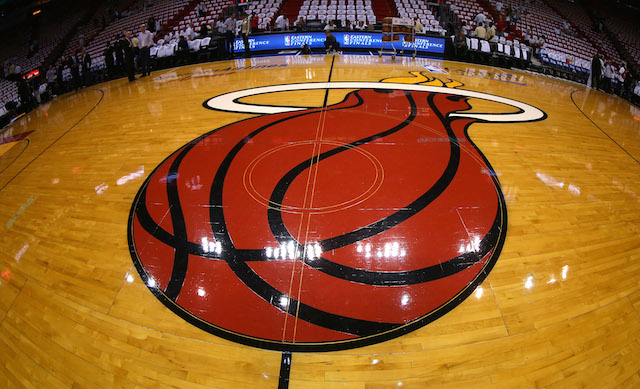 As much as one might believe in the contrary, Chris Bosh is not the mascot of the Miami Heat. No, the dinosaur/ostrich/all-star baller hybrid gives way to Burnie, the, umm, well I don't think anybody really knows what exactly Burnie is supposed to be.
The 7-foor-6 fur ball weighs in at 480 pounds and his bio tells us that he attended Clown College and his favorite TV show is The Three Stooges (duh!) Burnie not only appears to have been born without a mouth, but he's got a humongous green basketball for a nose.
While he may look a bit questionable on the outside, at least he's got some killer dance moves, as proven in the video below.
3. Stuff the Magic Dragon (Orlando Magic)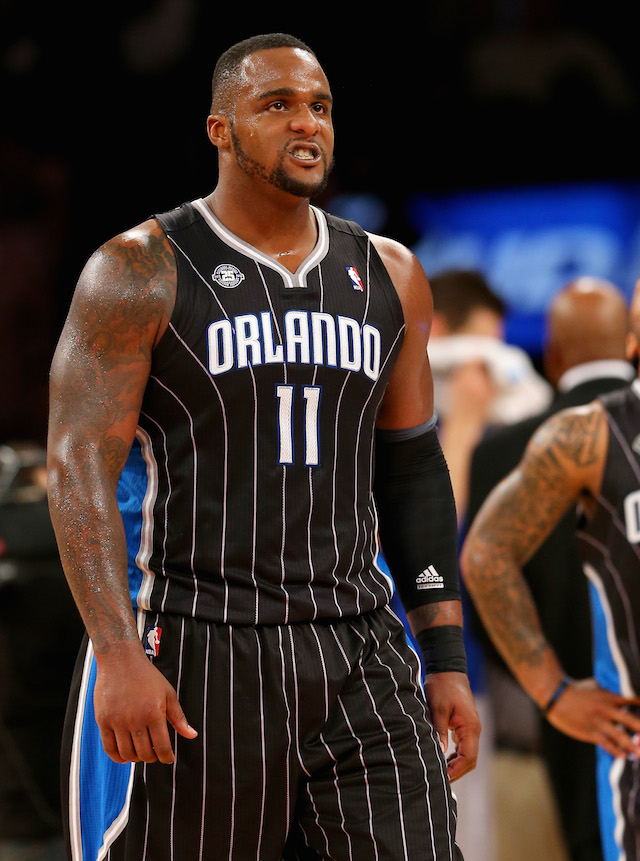 Former Orlando Magic forward Glen "Big Baby" Davis is a good player to compare with the team's mascot, Stuff the Magic Dragon. First off, although Stuff may look a bit bizarre, the originality of the name is terrific.
Now, both Big Baby and Stuff are, should we say, "stocky." And remember when Davis and former teammate Nate Robinson called themselves Shrek and Donkey back with the Boston Celtics?
Anyways, the Orlando mascot has a lot going on in its getup. Green, furry skin? Check. Pink ears and wings? Check. Big, blue bushy eyebrows? Check. And to top it off, how about that horizontally-turned, hot dog-shaped nose with yellow spikes coming out?
4. G-Wiz (Washington Wizards)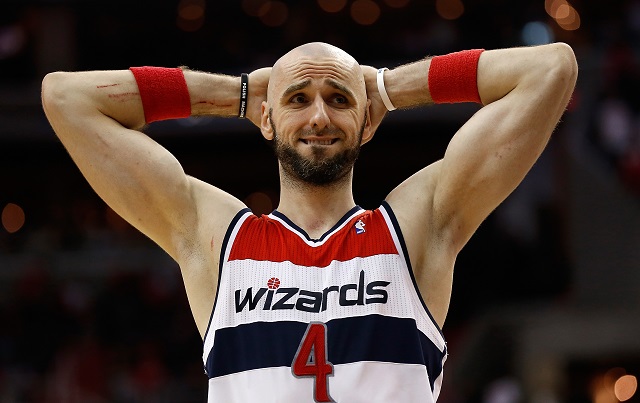 Man, what is it with NBA mascots in the southeast division? Inexplicably, this is the fourth straight creepy-looking character to come out of the five-team group and this one may be the weirdest of them all.
"G. Wiz" sports a crafty, red wizard hat and is blue and fuzzy all over. That's not what puts him on this list.
The obtrusive, limp nose and his all-too-close-together eye balls make G. Wiz a sight to be seen. If you dare look further into the life of the creature, here's their bio page.
5. The Coyote (San Antonio Spurs)
The preeminent model franchise in the NBA – the San Antonio Spurs – must have a perfectly respectable, normal-looking mascot to represent their organization, right? Wrong. Wrong on so many levels.
On the surface, "The Coyote" appears average, and there is nothing special about it. Then, you peer up and make eye contact and all of that changes in an instant.
Were those eyes really necessary? They are terrifyingly neon, and its pupils are enormous. At least the Coyote is good for one thing though, providing one of the most legendary "Shaqtin' a Fool" highlight clips of all-time (shown above.)
Data courtesy of NBA.com.
Follow Victor on Twitter @vbarbosa1127.