NBA: 5 Players Most Likely to Win MVP This Season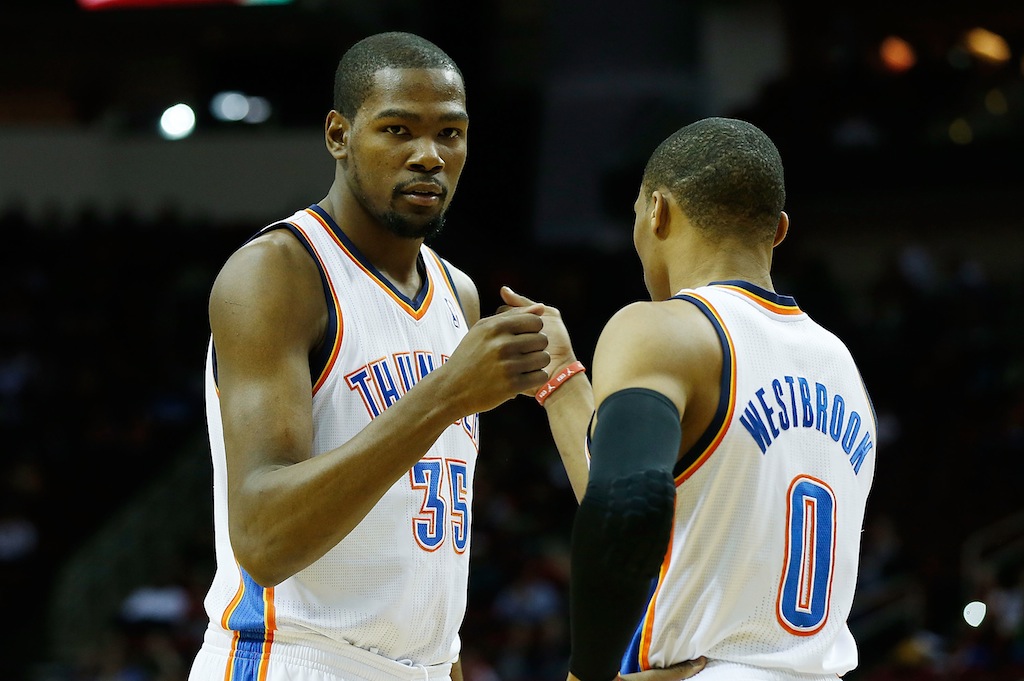 The season has passed the midway point, and several players have already made strong cases for being named this year's MVP. It's no coincidence that many of these players are the main catalysts on some of the league's best teams. With that in mind, here the top five candidates for the 2015-16 NBA MVP award so far.
5. Kevin Durant, Oklahoma City Thunder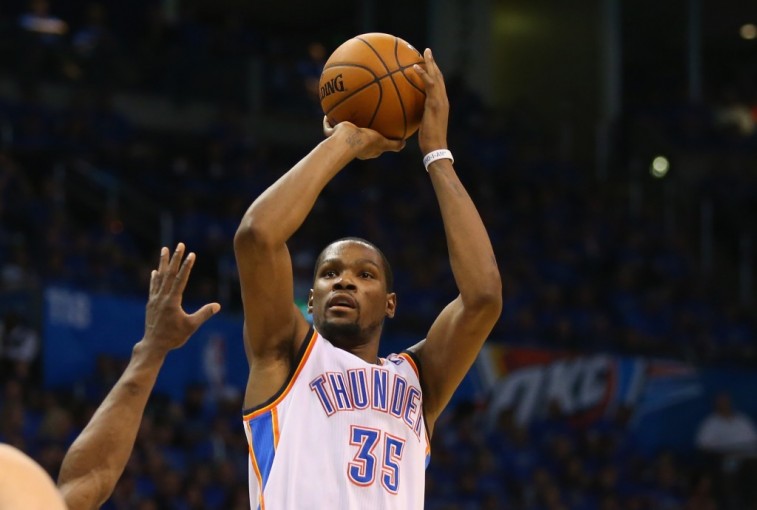 It has been a long road back for the Oklahoma City Thunder star forward following a season marred by persistent foot problems. Kevin Durant has returned to elite form in his ninth season; the 27-year-old is the third-leading scorer in the league with 27.4 points per game and averaging a career-high 8.0 rebounds. He also ranks second among all qualified small forwards shooting 50.7% from the field.
Durant is as reliable as they come, with an active streak of 20-plus points in 34 straight games, which is the longest current streak in the NBA. Durant is also one of three players (LeBron James and Michael Jordan) to notch 20-plus points in 41 of their first 42 games of the season. This season, Durant has 13 games with 30 or more points, including two with 40-plus points.
The former league MVP is clearly back to being one of the most dynamic and lethal scorers in the league. Oklahoma City is once again a legitimate title contender with Durant and Russell Westbrook forming the league's most explosive and highest-scoring duo. More than anything else, his performance this season has earned much consideration for the league MVP award.
4. LeBron James, Cleveland Cavaliers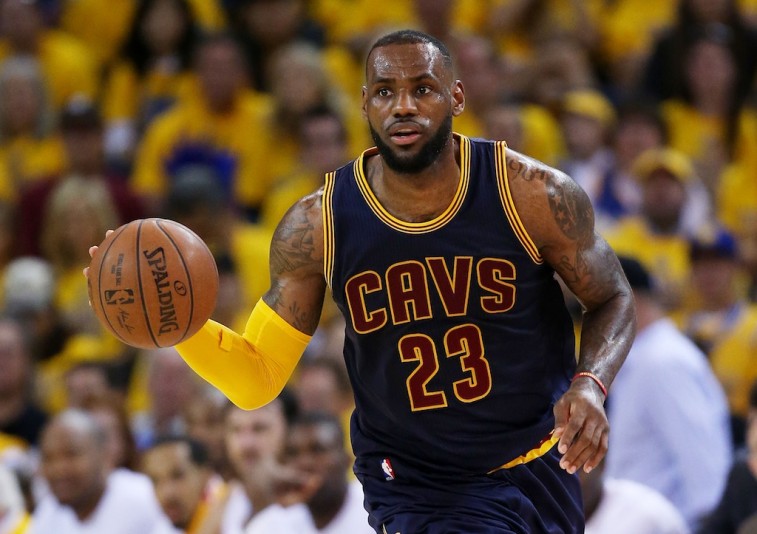 What's a conversation for NBA MVP award without the inclusion of the Cleveland Cavaliers star forward? LeBron James is still in the prime of his career and playing at an elite level. Currently the fifth-leading scorer, he is averaging 24.9 points along with 7.2 rebounds and 6.4 assists per game.
He's the only player in the NBA this season to shoot over 50% from the field while averaging at least 20.0 points, 6.0 assists, and 7.0 rebounds. He has also posted 16 double-doubles and scored at least 20 points in 38 games, including 11 30-point performances. He has also had at least 20 points, five rebounds, and five assists in 20 games.
Although there a couple of other players who are putting together stronger individual seasons, James continues to demonstrate that he's one of the league's top players. He has the Cavaliers holding the top record in the Eastern Conference (fourth overall in the league); they are the heavy favorite to once again make it back to the NBA Finals, which would extend his NBA record to seven consecutive trips. All in all, James is putting together another stellar season that deserves recognition in the MVP race.
3. Kawhi Leonard, San Antonio Spurs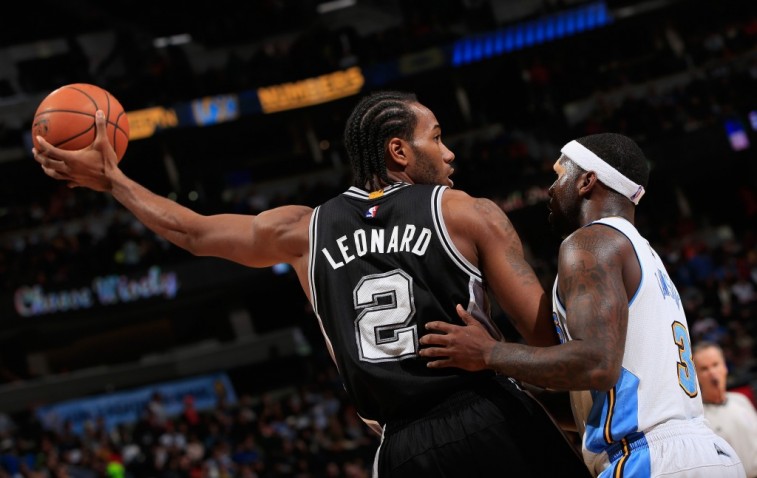 The San Antonio Spurs have surged out to their best start in franchise history through the first 48 games, holding an impressive 40-8 record. One of the main reasons for that high level of success has been the play of star forward Kawhi Leonard, who is averaging career highs in points (19.9), three-point percentage (47.8), free-throw percentage (87.8), and minutes (32.5). This includes ranking second in the league in three-point percentage, and first among all small forwards, as well as ninth in steals (1.8).
Leonard has been the anchor of the league's best defense, giving up just 91.3 points per game, which is more than four points fewer than any other any team. All of this helped him make Spurs' history, becoming just the sixth player to be named a Western Conference All-Star starter. Leonard already possesses quite a resume. He's one of three players in NBA history (Michael Jordan, Hakeem Olajuwon) to be named an All-Star, NBA Finals MVP, and Defensive Player of the Year.
He's also just the third player ever to make his first All-Star appearance after winning an NBA Finals MVP award (Chauncey Billups and Joe Dumars). In short, Leonard's breakout offensive season along with the Spurs' historic start has the fifth-year forward squarely in the race for the MVP award.
2. Russell Westbrook, Oklahoma City Thunder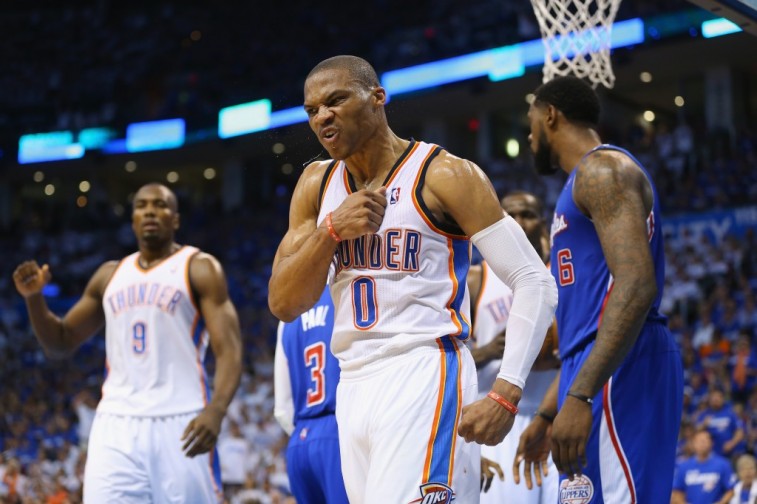 The Oklahoma City Thunder star guard has solidified his spot as one of the top five players in the league with his play this season, taking his individual game into rare air. In the first 51 games this season, Russell Westbrook has recorded 34 double-doubles (ranks second in the NBA) and eight triple-doubles (ranks second in the NBA). He currently leads the NBA in steals (2.4) while ranking second in assists (10.0) and seventh in scoring (24.0 ppg).
Westbrook is currently on pace to join Oscar Robertson as the only other player in NBA history to average 24-plus points, nine-plus assists, and seven-plus rebounds. He continues to elevate his game to greater heights, exemplified through his play over the last month. Westbrook coming off the best performance of the year with 24 points, a career-high 19 rebounds, and 14 assists against the Orlando Magic. He has five triple-doubles in the last 11 games, which push him to 27 career triple-doubles, tying him with Rajon Rondo for second place among active players, behind only James with 39.
He has 29 games with 10-plus assists, 37 games with 20-plus points (three with 40 or more), and 13 games with at least 10 rebounds. The 27-year-old is clearly playing the best basketball of his career and is putting together one of the most historic seasons in league history. If it weren't for the player above him on this list, Westbrook would be hands down the favorite to win his first MVP award.
1. Stephen Curry, Golden State Warriors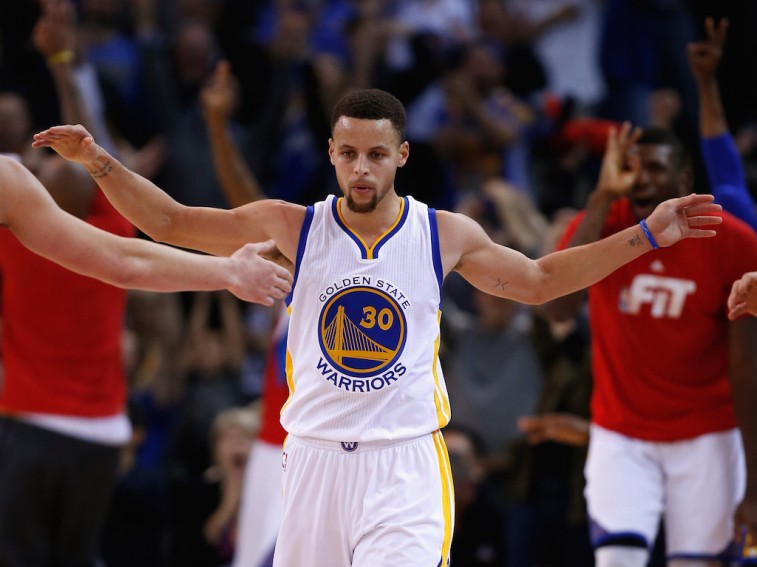 The NBA's reigning MVP has put on one magnificent encore campaign, leading the Golden State Warriors to the best start in league history as they won the first 24 games of the season. The Warriors were also tied with the 1966-67 Philadelphia 76ers for the best record in NBA history through the season's first 48 games. Stephen Curry has been the head of the snake for the Warriors, averaging a league-best 29.4 points while leading the league in three-point field goals for the fourth consecutive season (221). 
Curry also leads the league in true shooting percentage (.676), which is a stat that accounts for field goal percentage, three-point percentage, and free-throw percentage. He has also become the first player in NBA history to hit 200 threes in four straight seasons and is on pace to break his own league record of 286 made last year. Curry has hit a three in 98-straight regular season road games, which is the longest such streak in NBA history.
He's also one of nine players with multiple 40-point games this season, and he leads the league with eight games that eclipse that mark. Curry set the NBA record by becoming the first player to hit 80 threes in a single month (81) this past January. Curry has also been named Western Conference Player of the Month in both October and November and earned Western Conference Player of the Week honors three times in the first six weeks of the season.
In many ways, Curry is having a much more effective and efficient season than his MVP campaign last year. He has become the best player in the league and arguably the most exciting player to watch on a night-to-night basis. With all that in mind, Curry should be in line to be just the 11th player to win back-to-back MVP awards.