NBA: 5 Players Most Likely to Win MVP This Season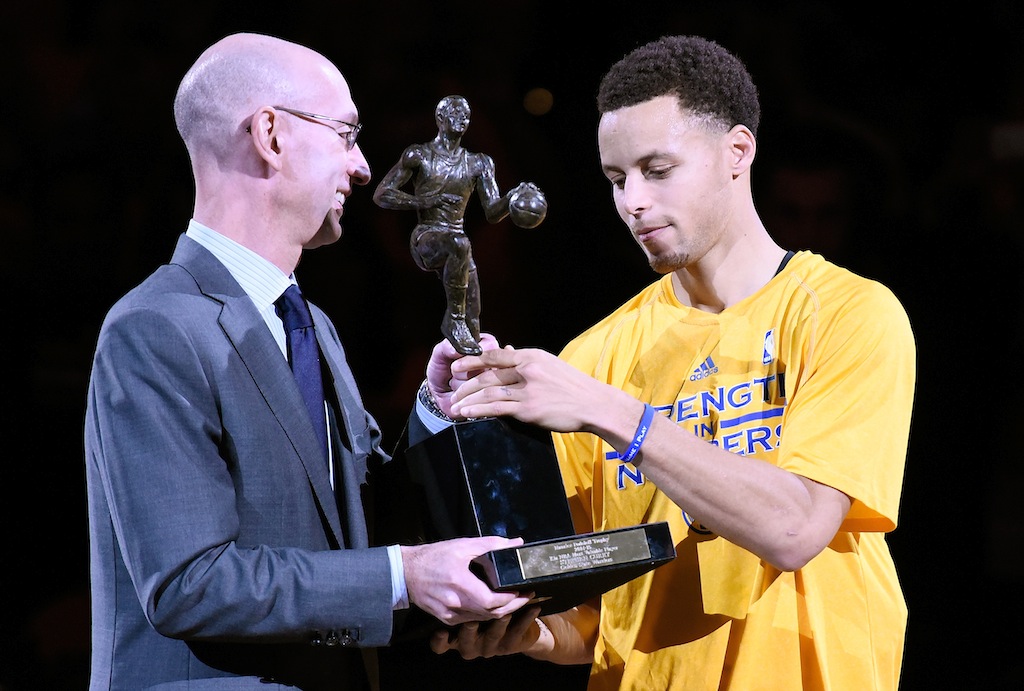 While it's always good to see the NBA's best players back on the court, we can't help looking ahead. Don't get us wrong, we're excited to watch the regular season unfold, but we've always got eyes on the awards. MVP, Sixth Man of the Year, COTY, and so on. While we're excited to watch the games that matter (sorry preseason), we're also going to try and predict the future. Not just for the teams, but for the individual players as well.
The ultimate goal of the season? To win a championship, obviously. However, that's not the only prize handed out. For the game's preeminent players, the icing on the cake comes in the form of a Most Valuable Player award. And like everything else in the world of sports, the good folks in Vegas have projected the players they believe stand the best chance of taking home the hardware this season.
The names on the list shouldn't be too much of a surprise. The order, however, is a different story. Therefore, here's a look at the five players most likely to win this year's MVP award.
5. James Harden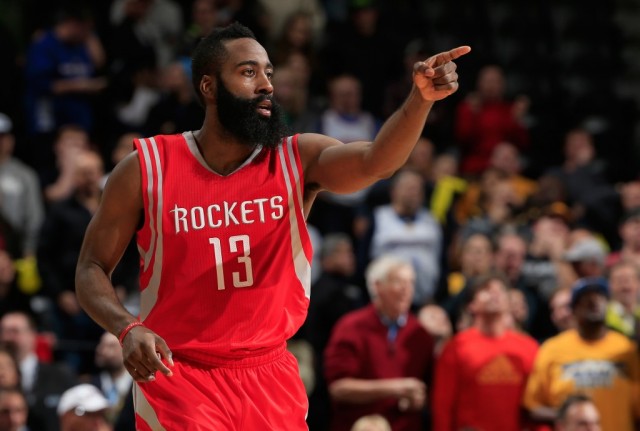 Odds: 8-1
We always knew James Harden could ball, but last season he took his talents to a whole new level. The Houston Rockets shooting guard averaged 27.4 points, 5.7 rebounds, and 7.0 assists per game. He played in his third consecutive All-Star Game, was named First-Team All-NBA for the second straight season, and was named the Most Valuable Player by his peers. Of course, contrary to The Beard's personal opinions, the league decided to go in a different direction. We have a feeling he'll be looking to rectify that this year.
4. Kevin Durant (Tie)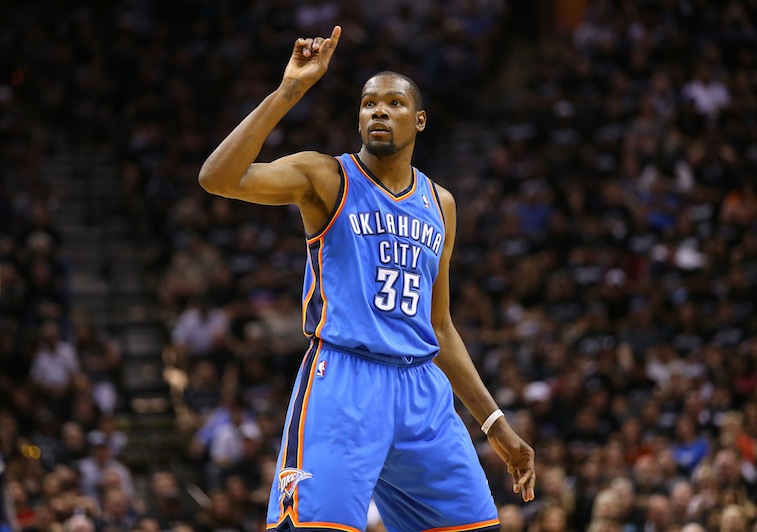 Odds: 5-1
Kevin Durant's injured foot kept him out of most of the 2014-15 NBA season. And while we didn't experience the same physical ailments as the Durantula, that doesn't mean we weren't affected by his absence. That's how important he is to the game as a whole. Should KD return this season at full strength, and come close to replicating his 2013-14 campaign — 32.0 points, 7.4 rebounds, and 5.5 assists per game — there's no reason why the Oklahoma City Thunder superstar shouldn't be able to win his second career MVP award.
3. Anthony Davis (Tie)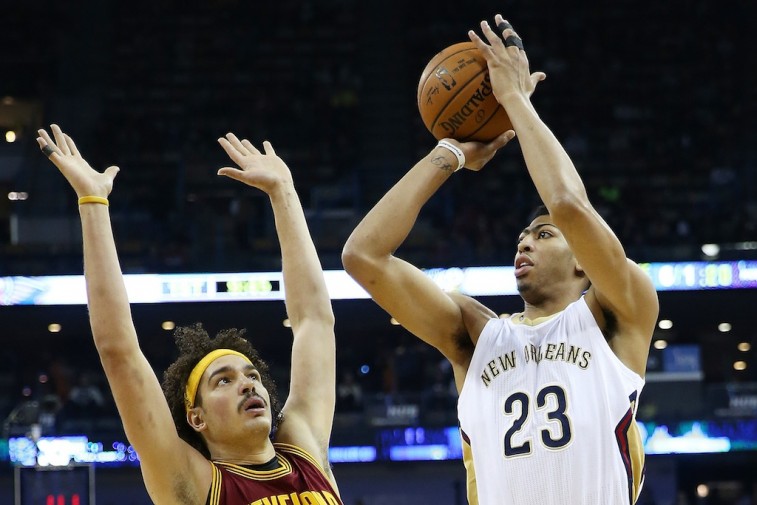 Odds: 5-1
If you thought Anthony Davis was scary before, just wait until this season. Now that he's handling the ball more, as well as consistently connecting from three-point land, there really is nothing The Brow can't do on a basketball court. And don't get us started on his ability to affect the game on the defensive end of the floor. The New Orleans Pelicans have themselves a once-in-a-generation, two-way game changer. And they know it. Now that Davis is entering the fourth year of his young career, and coming off a 2014-15 season that saw him put up 24.4 points, 10.2 rebounds, and 2.9 blocks per contest, it's only a matter of time before he starts collecting individual accolades. Now's as good a time as any to get started.
2. Stephen Curry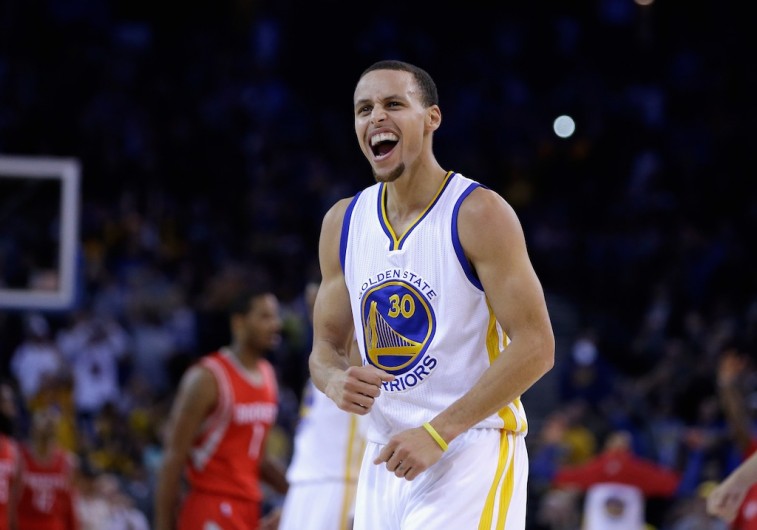 Odds: 9-2
Winning back-to-back Most Valuable Player awards isn't the easiest thing to do. However, far be it for us to doubt Stephen Curry. After watching the Baby-Faced Assassin destroy the opposition with his crafty dribbling, jaw-dropping passes, and unlimited range, while also leading the Golden State Warriors to the organization's first NBA championship in 40 years, we wouldn't be surprised if he did it all over again. We cannot wait to see what Chef Curry has cooking up for the 2015-16 season.
1. LeBron James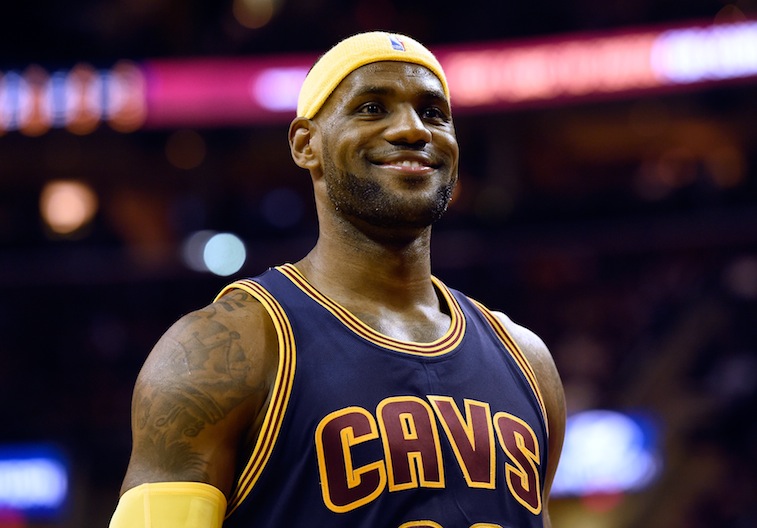 Odds: 2-1
While LeBron James' main priority is to help the Cleveland Cavaliers capture an NBA title, that doesn't mean he isn't interested in getting recognized for his individual greatness. In fact, if we remember correctly, the King was actually a bit salty that his name wasn't mentioned more with regard to last year's award. It looks as if he'll have plenty of motivation heading into the 2015-16 season. And if the oddsmakers are correct, it won't be too long before James is forced to make some room on the mantle to accommodate his fifth Most Valuable Player trophy.
Odds are courtesy of sportsbook.ag.
All statistics are courtesy of Basketball-Reference.com, ESPN.go.com, and NBA.com.