NBA: 5 Players Who Never Should Have Started This Season
The NBA is loaded with young, up-and-coming talent, but we can't forget about those older players who made the league what it is today. This is why, we're taking a look at five players who probably shouldn't have even started the 2015-16 NBA season in the first place. Now, we aren't talking about Kobe Bryant, because, well, he's on his way out the door as we speak and the man deserved a farewell season for all he's done in Los Angeles. Here are five players who have solid careers, but should have hung it up before this season.
1. Kevin Garnett, Minnesota Timberwolves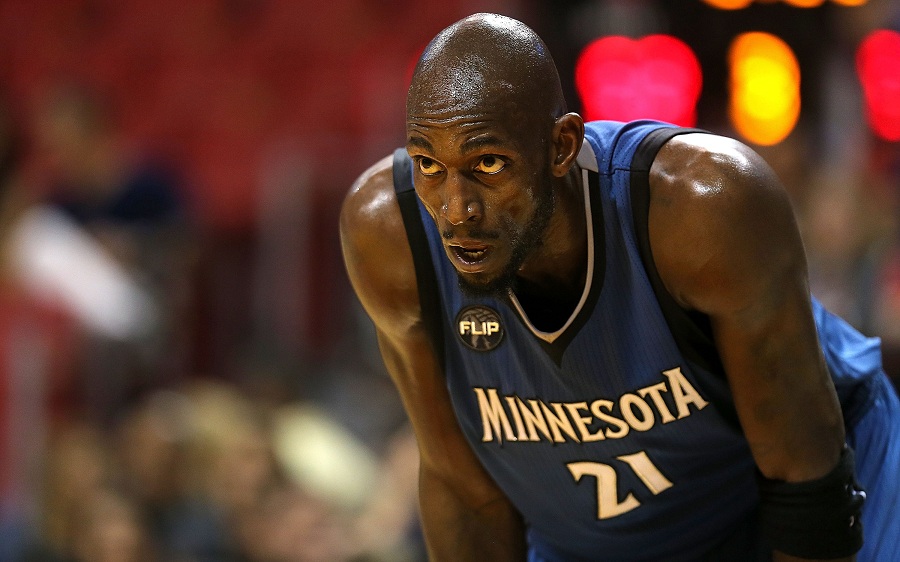 Let's preface this by saying that Kevin Garnett is one of the most impressive power forwards to ever play the game. There's no questioning his talent and what he did for the game during his 20 seasons in the NBA, but he's also set to turn 40. It's nice to see him back on the Timberwolves to finish out his career, but he's only played in 38 games all season, dealing with injuries throughout the year.
It's likely that this will indeed be Garnett's final season in the NBA, but in all honesty, we'd love to see Garnett get his own farewell tour. So, how about one more year for the veteran power forward who averaged 24.2 points, 13.9 rebounds, five assists, and 2.2 blocks per game back in 2003?
2. Paul Pierce, Los Angeles Clippers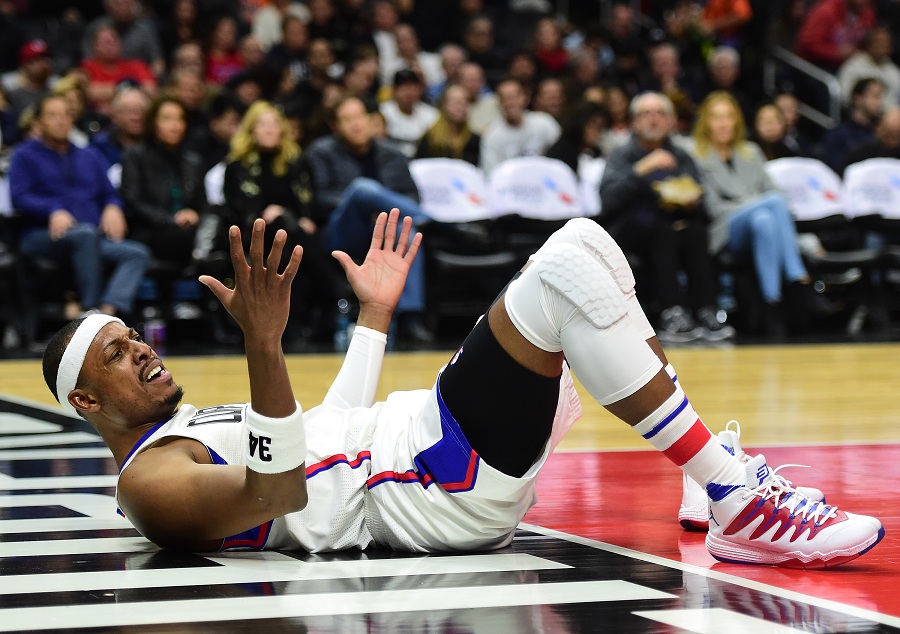 "The Truth" is 38 years old, and after an impressive 15 seasons with the Boston Celtics, where he averaged at least 19.4 points per game a total of 11 times, Pierce has hit the home stretch of his career. Paul Pierce has played for the Brooklyn Nets, Washington Wizards and now the Clippers, changing teams each season.
His numbers have declined in each of the past four years, resulting in averages of six points, 2.7 rebounds, and 1.1 assists per game. He's played in 60 games, while starting 32 for the Clippers, but is playing just 18 minutes per game, his lowest since last year with the Wizards (26.2). Expect Pierce to call it a career soon, but he'll definitely go down in Celtics history after his stellar career in Boston.
3. Kirk Hinrich, Atlanta Hawks
Kirk Hinrich is only 35 years old, so he probably has another few seasons left in the tank, that is, if a team needs a veteran point guard to play a few minutes here and there. Hinrich has had an interesting NBA career, going from the Chicago Bulls, to the Hawks, to the Wizards, back to the Hawks, and then to Chicago again. After that, the Bulls traded him back to the Hawks this season, making it a whole lot of traveling between the same cities over his 13-year career.
Hinrich has never been a stellar scorer, but he does a great job of doing a little bit of everything. The 2015-16 season has been a tough one for Hinrich, though, as he's averaged 3.3 points, 1.7 assists, and 1.6 rebounds per game between his time in Chicago and Atlanta. Don't expect his numbers to improve much in the coming seasons; he's not much of a threat to do damage at this point in his career.
4. Chris Andersen, Memphis Grizzlies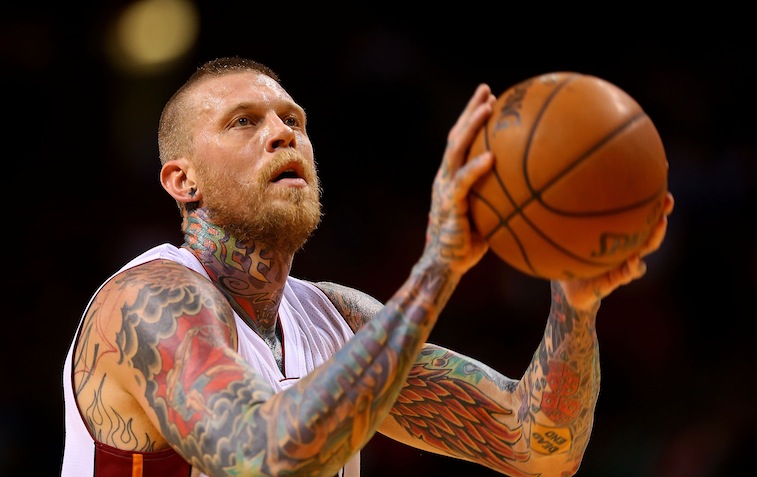 Better known as "Birdman," Chris Andersen has never been a major scorer for any of the four teams he's played for during his 14 seasons in the NBA. What he has done, though, is cause plenty of issues for opponents defensively, while grabbing his fair share of rebounds whenever he's on the floor. Andersen has averaged over 20 minutes per game in a season just three times in his career, so he's more of a role player, but this season, he's averaged just 3.1 points, 3.2 rebounds and 0.6 blocks per game.
Andersen is set to turn 38 this offseason and is definitely on the tail end of his career. He's played some extra minutes for the Memphis Grizzlies this season due to massive injuries on the team, but he is also dealing with his own injuries, as he's played in just 16 total games between his time in Memphis and Miami.
5. Chris Kaman, Portland Trail Blazers
If anyone remembers when Chris Kaman averaged 18.5 points and 9.3 rebounds per game for the Clippers back in 2009, good for you. After that lone season, we saw his numbers decline in a big way, as he fell all the way down to averaging three points and 1.6 rebounds per game this season with the Trail Blazers. He basically never sees the floor, and has played in just 14 games.
It's unfortunate, but at the age of 33 (set to turn 34 in April), he's one of those big men who just can't seem to avoid injuries or see the floor enough to really help his team out much. Kaman had a nice run, playing for five teams during his 13 years in the NBA.
Follow Jeff Smith on Twitter @JSM8ith
Statistics courtesy of ESPN.com and Basketball-Reference.com.