5 NBA Players Who Should Have Just Stayed in College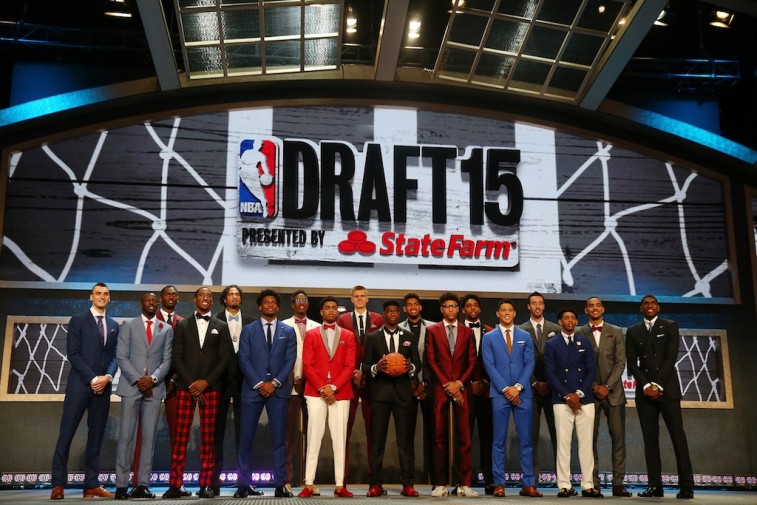 Every year, the NBA draft is loaded with young, talented players, often freshmen or sophomores who chose to come out of college early and test the NBA waters. While they have tremendous upside in many instances, it's not surprising to hear that a large number of them don't pan out how NBA teams hoped.
While we all think about players like Kobe Bryant and LeBron James, who came right out of high school, as well as Carmelo Anthony who left school early, it's not typical to see young players experience success like that anymore. With that said, let's take a look at five players who truly should have stayed in school for another year, or possibly two or three, as it would have massively helped them prepare for life in the NBA.
1. Trey Lyles, PF, Utah Jazz – 2015 Draft (Pick No. 12)
Trey Lyles chose to go pro after one season with the Kentucky Wildcats, just like so many other Kentucky players do. As you can tell, Lyles wasn't ready to go, and this was a player who averaged just 8.7 points, 5.2 rebounds, and 1.1 assists per game. There was little that made anyone believe he was ready, and the Jazz chose him with the No. 12 pick in the 2015 NBA draft, simply due to upside.
Unfortunately, his first year in the NBA didn't exactly play out how most expected, as he averaged 6.1 points and 3.7 rebounds over 80 games played. Now, Lyles is a player who at least still has the potential to make an impact at the next level — and it's likely that Utah didn't expect him to take over as a rookie — but he truly could have benefited from one more season with the Wildcats.
2. Kelly Oubre Jr., SG, Washington Wizards – 2015 Draft (Pick No. 15)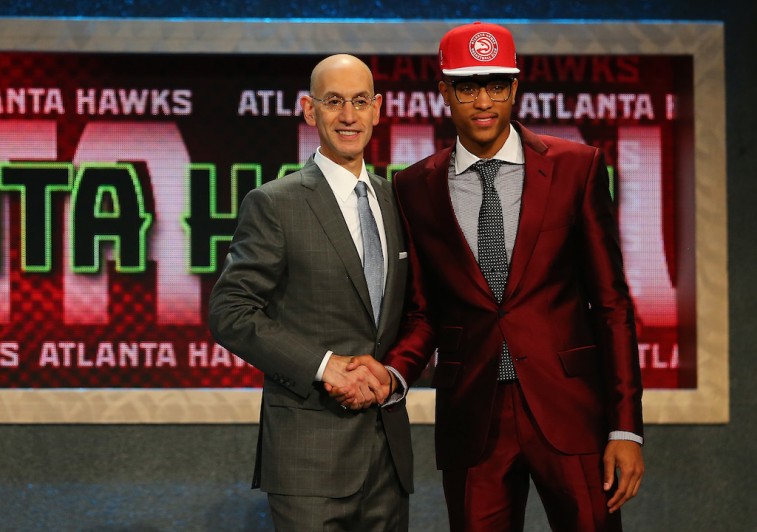 Another player who just flat out made the wrong decision when it came to leaving school early was Kelly Oubre. While he landed with the Wizards after just one season with the Kansas Jayhawks, he also wasn't overly impressive in college. Oubre averaged 9.3 points and five rebounds per game.
His numbers in college obviously weren't terrible, but once again, he wasn't able to do much as a rookie in the NBA. Oubre averaged just 10.7 minutes, 3.7 points, and 2.1 rebounds. Out of anyone in the lottery from the 2015 NBA draft, it's likely that Oubre is the one who really should have stayed another year in school.
3. Anthony Bennett, PF/SF, Brooklyn Nets – 2013 Draft (No. 1)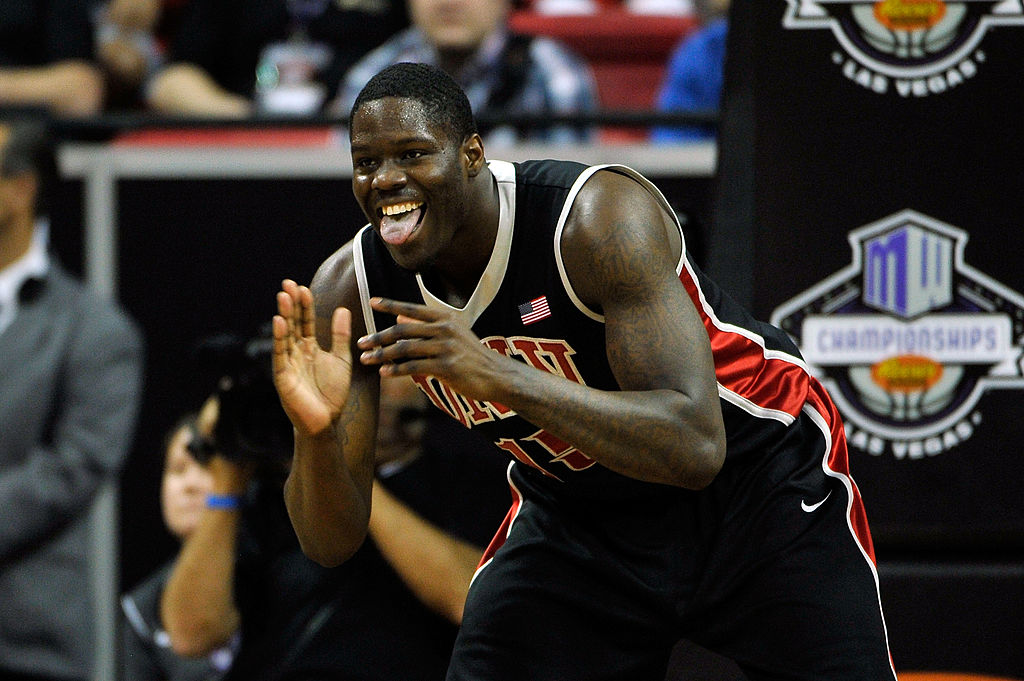 Here's the most painful of the bunch. While the 2013 NBA draft wasn't loaded with superstars, there were plenty of players selected after Bennett who have had far better NBA careers, including Victor Oladipo at No. 2. The former UNLV Runnin' Rebel stayed in school for just one season, averaging 16.1 points and 8.1 rebounds over 27.1 minutes per game.
It's hard to argue with Bennett's decision to enter the draft, as he wound up going No. 1 overall to the Cleveland Cavaliers, but you have to wonder if staying in school a few more years could have helped him become more of an NBA-ready player. Over three years in the NBA, Bennett played with three different teams and is now seeing just over 10 minutes per game with the Brooklyn Nets. His career totals sit at just 4.3 points and 3.0 rebounds per game.
4. Noah Vonleh, PF, Portland Trail Blazers – 2014 Draft (No. 9)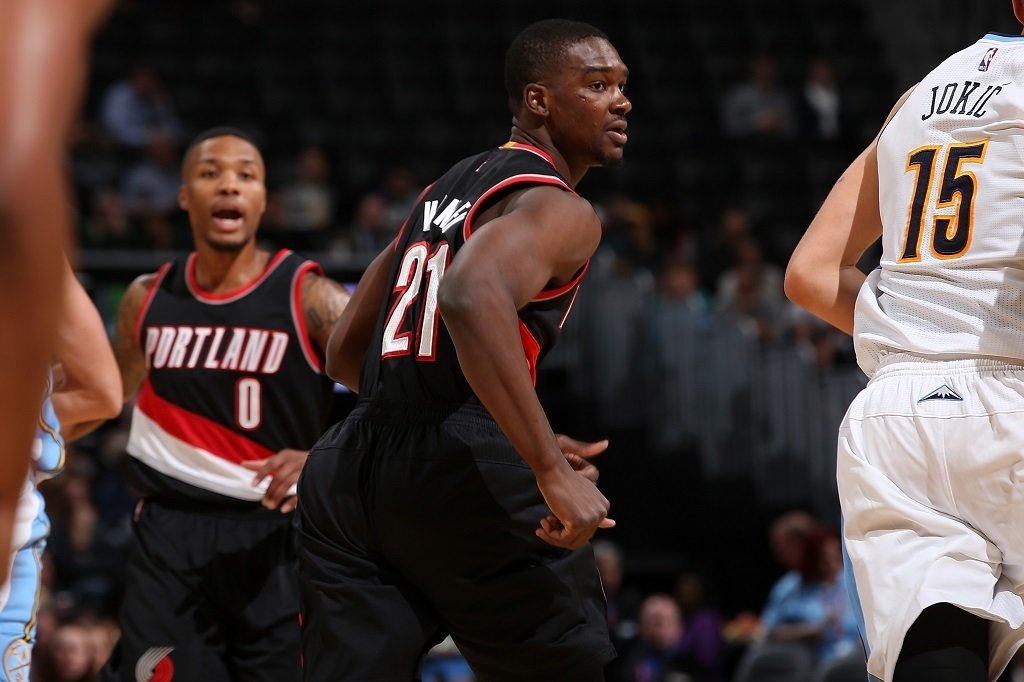 The decision for Noah Vonleh to leave after his freshman season with the Indiana Hoosiers is slightly understandable. He averaged 11.3 points, nine rebounds, and 1.4 blocks per game, and as you can see, teams bought into the hype. It was the Charlotte Hornets who actually drafted Vonleh, but after seeing him play in just 25 games in 2014, he was traded to the Trail Blazers at the season's end.
While he's seen a little less than five minutes more per game (15.1 in 2015), it hasn't really mattered. Vonleh averaged just 3.6 points, 3.9 rebounds, and 0.3 blocks per game. It's obvious that he's having trouble with the transition, and truly should have stayed with the Hoosiers for another few seasons.
5. James Young, SG, Boston Celtics – 2014 Draft (No. 17)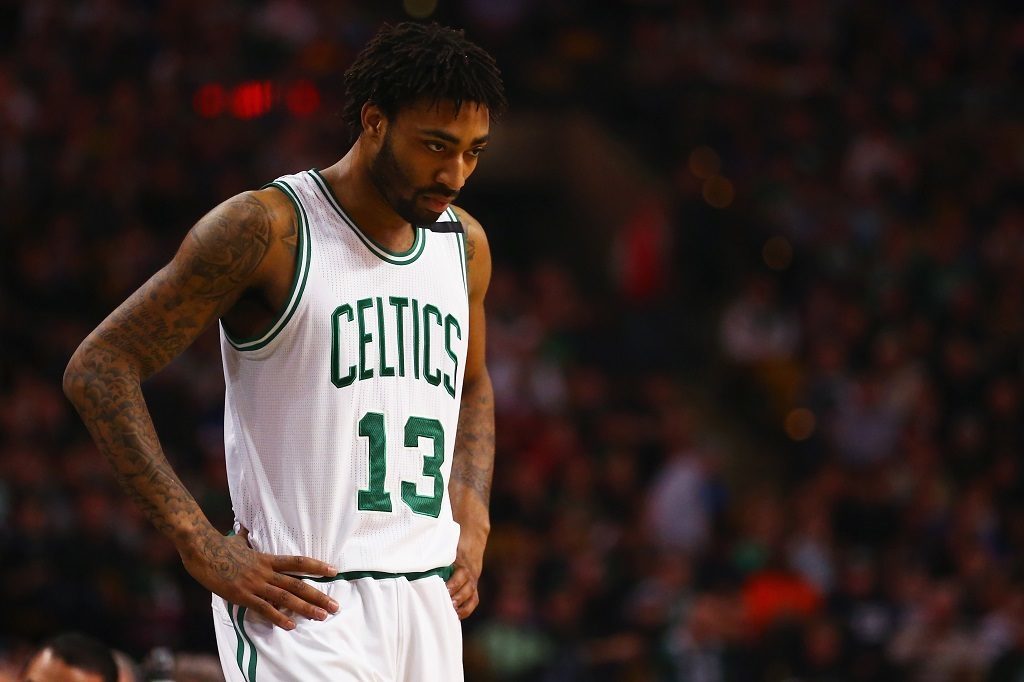 Kentucky once again with shooting guard James Young. For what it's worth, though, Young was good with the Wildcats, and also played a good chunk of minutes during his lone season there. He averaged 32.4 minutes, 14.3 points, and 4.3 rebounds per game. It's obvious why the Celtics were happy to grab him at No. 17, but that doesn't mean that he shouldn't have stayed in college.
Young's game hasn't transitioned to the NBA very well at all, and after playing in 31 games with averages of 10.7 minutes, 3.4 points, and 1.4 rebounds as a rookie, nothing much has improved — last season he averaged just one single point and 0.9 rebounds over 6.9 minutes per game.
Statistics courtesy of ESPN, SR/College Basketball, and Basketball-Reference.