NBA: 5 Possible Replacements for Kevin McHale in Houston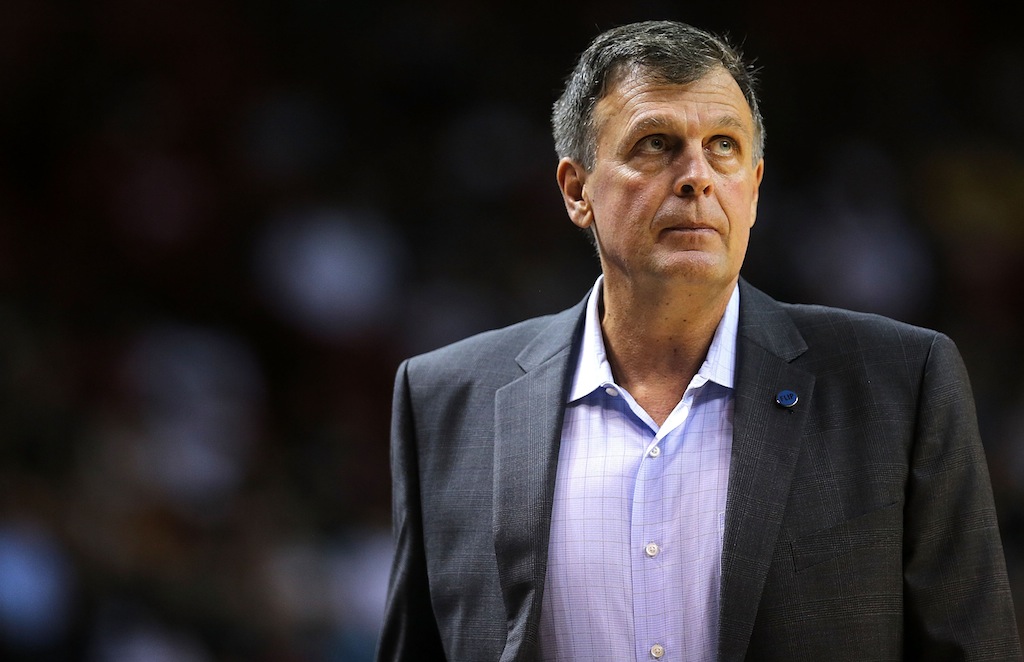 The 2015-16 NBA season has seen the firing of its first head coach. And it's one most of us did not see coming. According to Adrian Wojnarowski of Yahoo Sports, after a 4-7 start to the year, the Houston Rockets decided to part ways with coach Kevin McHale, officially ending his tenure with the organization that dates back to his hiring in 2011.
In a little over four seasons at the helm in Houston, McHale went 193-130, amassed a .598 winning percentage, and led the Rockets to the Western Conference Finals last season. However, with this year's squad clearly out of sync, the organization decided to make a change now rather than risk ruining a potentially successful season.
In the meantime, the Rockets have named assistant coach J.B. Bickerstaff — and son of longtime NBA head coach Bernie Bickerstaff — the team's interim head coach. Of course, who knows how long that will last. And considering the current crop of talent on Houston's roster, one can assume this would be an extremely attractive job should it become vacant in the near future.
As Wojnarowski noted in his report, some big-name coaches are already rumored to be possible candidates for the position. As a result, we think it's only right to take a look at individuals, as well as throw in a "wild card" of our own for good measure. With that in mind, here's a look at five potential replacements for Kevin McHale in Houston.
1. J.B. Bickerstaff
Current position: Interim head coach, Houston Rockets
Despite being named Houston's interim head coach, J.B. Bickerstaff knows there is no guarantee that he'll get to keep the job. Still, as Wojnarowski noted, the Rockets have every intention of giving him a shot at earning the position on a full-time basis. After all, it was just last season that Bickerstaff helped turn the Rockets' defense into one of the best in the NBA. The organization knows that Bickerstaff has a bright future as an NBA head coach. The question is, will it be with them?
2. Steve Clifford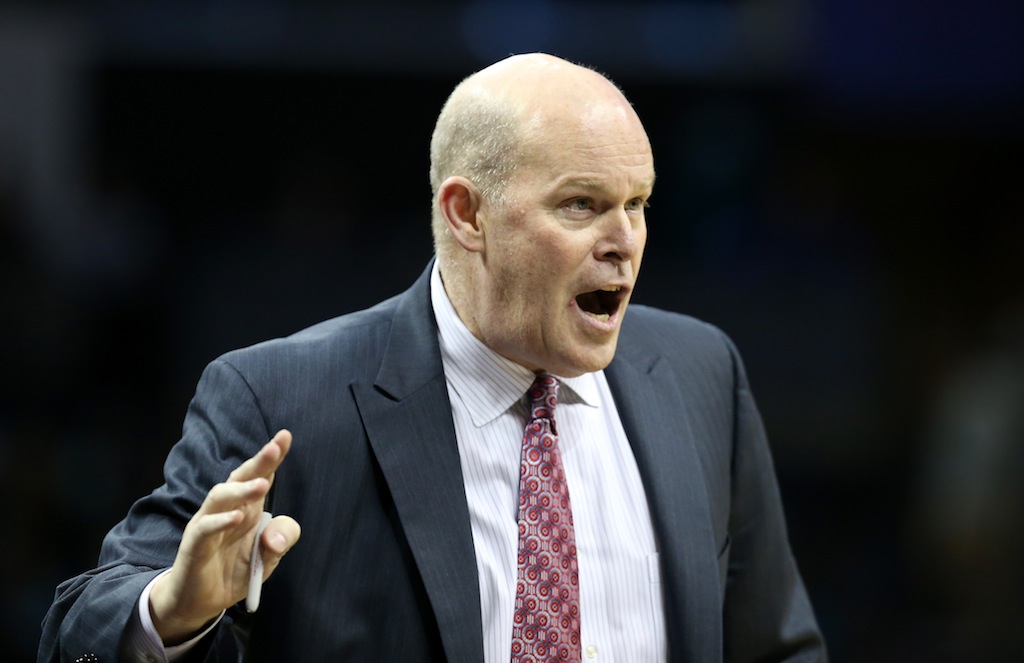 Current position: Head coach, Charlotte Hornets
At this moment, Steve Clifford is the head coach of the Charlotte Hornets. However, after three seasons on the job, he has only managed to amass a career record of 81-94. We are sure that's not what Michael Jordan had in mind when he hired the former Los Angeles Lakers assistant. Of course, should Clifford find himself out of a job this summer, Wojnarowski believes he might garner some attention from the Rockets. After all, he was an assistant in Houston from the 2003-04 season to the 2006-07 season.
3. Jeff Van Gundy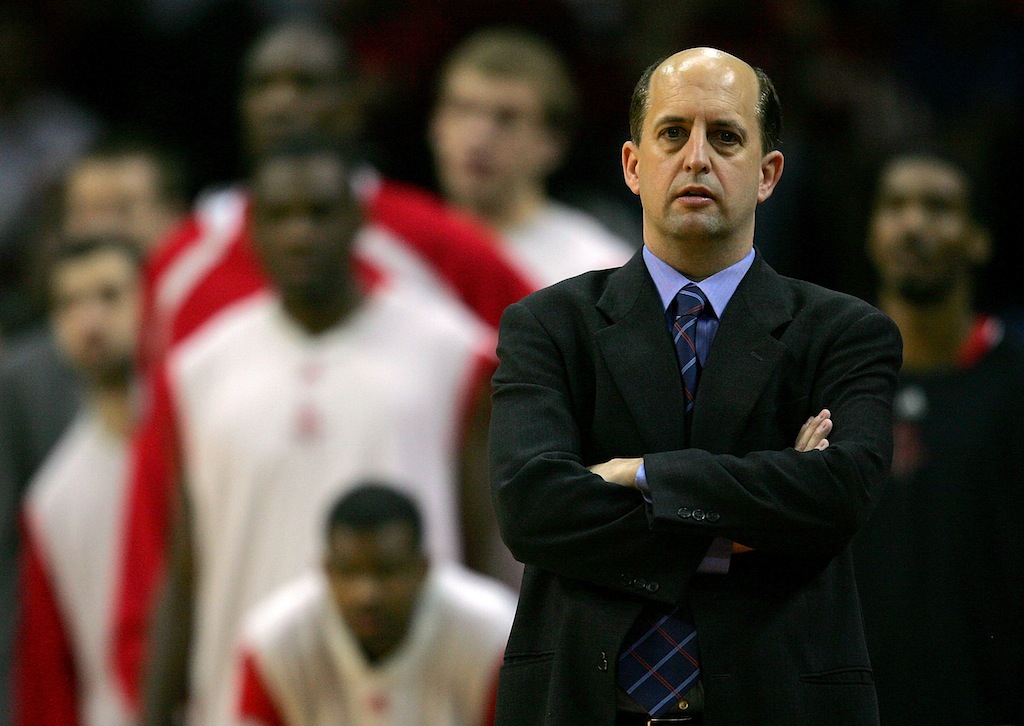 Current position: NBA analyst and commentator on ESPN and ABC
As an analyst and commentator for the NBA, Jeff Van Gundy has a pretty sweet gig. However, if he ever considers getting back into the coaching game, taking a job with the Houston Rockets makes sense on a lot of levels. Not only would Van Gundy get to take over a team with superstars such as James Harden and Dwight Howard, but he also has a shared history with this organization. In case you forgot, the Notorious J.V.G. coached the Rockets from 2003-04 to 2006-07.
4. Tom Thibodeau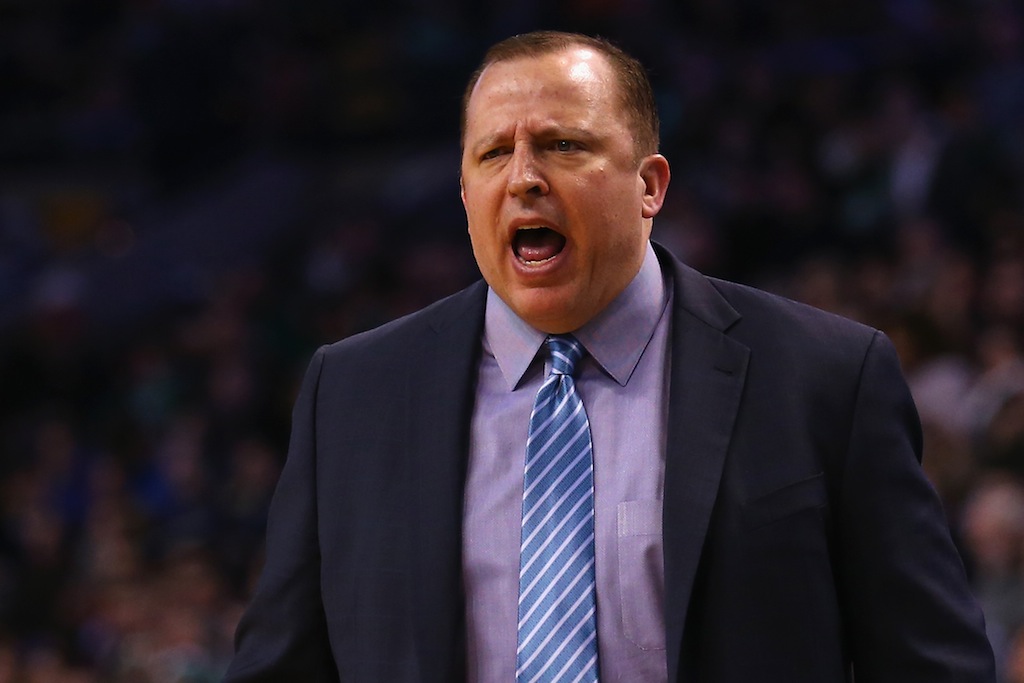 Current position: Free agent
Former Chicago Bulls head coach Tom Thibodeau has been a free agent since the team fired him prior to the start of this season. However, if we learned anything from his five years at the helm, it's that the guy can coach. He's a defensive mastermind, he gets the most of out his players, and he has a career record of 255-139. Aside from that, as Wojnarowski points out, Thibs also has ties to the Rockets organization. If both parties are interested, we think hiring Tom Thibodeau would be a slam dunk.
5. John Calipari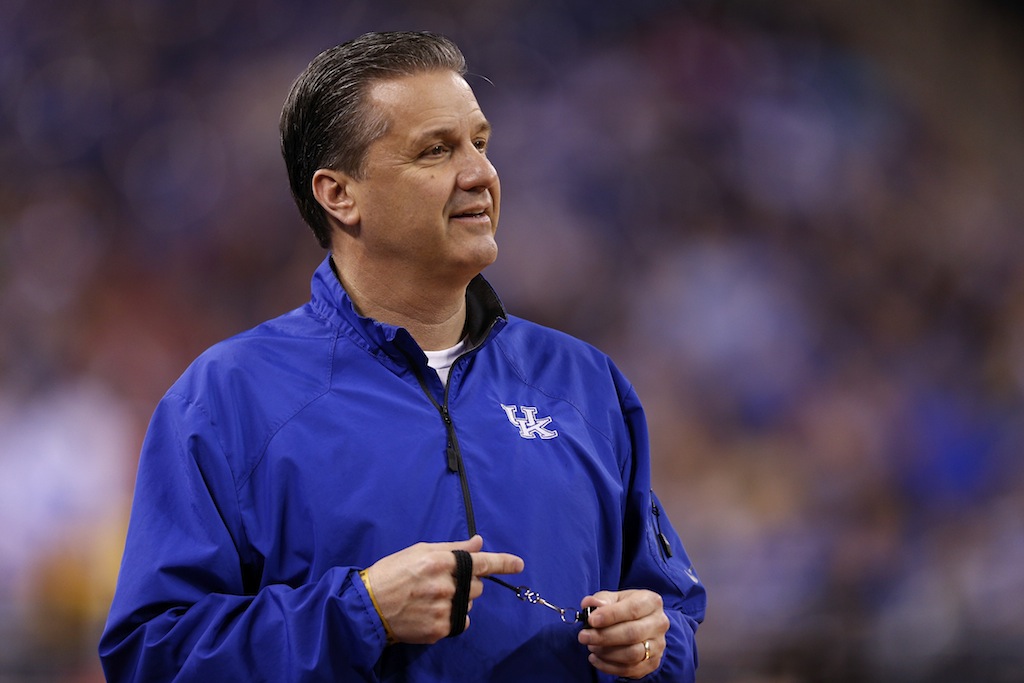 Current position: Head coach, Kentucky
After watching the Kentucky Wildcats steamroll the Duke Blue Devils 74-63 on Tuesday night, we have to believe that John Calipari likes what he has going on in Lexington this season. However, since every list needs a wild card, this is ours. It would definitely take a special opportunity for Calipari to leave his high-profile job at Kentucky in order to take another shot at the NBA. Call us crazy, but we think the chance to coach a team with Harden and Howard falls into that category.
All statistics courtesy of Sports-Reference.com, ESPN.go.com, and Yahoo Sports.