NBA: 5 Potential Landing Spots for Ray Allen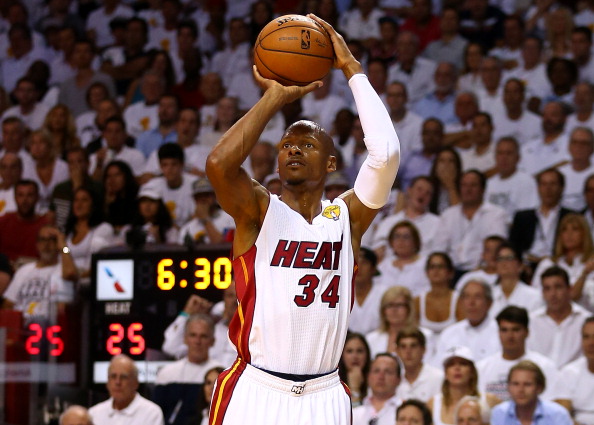 It's after the All Star Break, but Ray Allen is right on schedule.
Before the season began, the three-point king was in no rush to sign with an NBA team. His plan was to see how the season progressed and then make a decision when he was good and ready. Well, it appears that time might be upon us. Should NBA teams come calling, Allen is ready to go.
Although he's not as spry as he used to be, Allen can still stroke it with the best of them. He is deadly accurate from the outside and has the type of shot you think is always going in. Allen would be a solid addition to any team's rotation, especially those in need of another reliable perimeter scorer who's not afraid to take the big shot. Now, the million-dollar question: Which team should he choose?
Allen will have plenty of suitors, but these are the five spots we believe would fit him best. All statistics are courtesy of Basketball-Reference.com and ESPN.com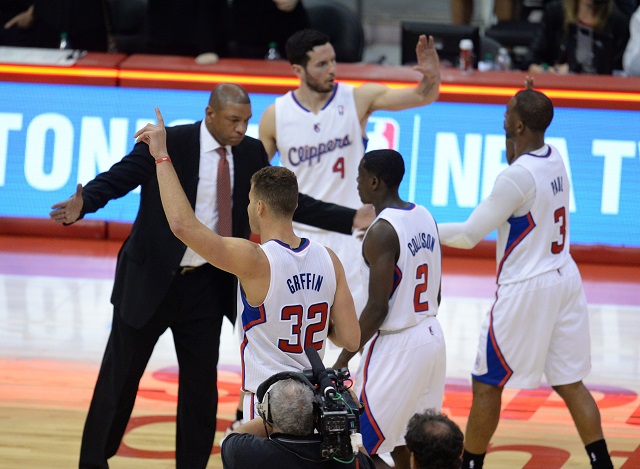 1. Los Angeles Clippers
Current record: 28-14
Second in NBA Pacific Division
Joining the Los Angeles Clippers would be an interesting choice for Allen. Not only are the Clips a high-scoring offense, averaging 106.7 points per contest, but they are fifth in the NBA in assists per game, with 24.7.
This sort of offensive outburst, combined with their ability to effectively set up scorers through stud point guard Chris Paul, would definitely play toward Allen's strengths as a deadly shooter with a quick release. The Clippers are not a team that struggles from beyond the three-point line. They have the fourth highest percentage in the league, at .382. However, it never hurts to have more guys capable of lighting it up from the outside, and a reunion with head coach Doc Rivers could be a huge draw for Allen.
Perhaps Allen will end up taking his talents to Hollywood.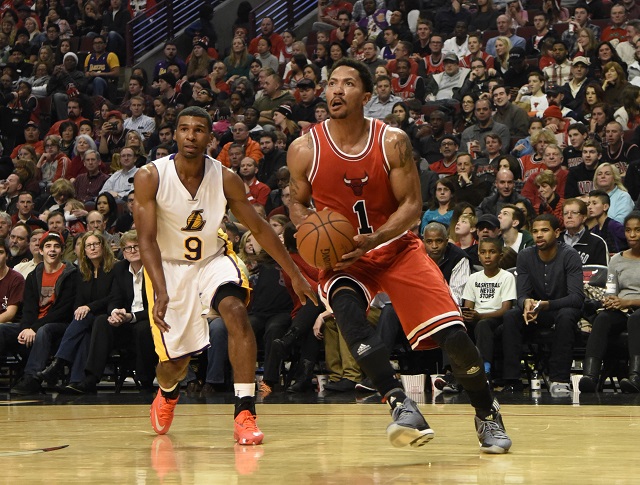 2. Chicago Bulls
Current record: 27-16
First in NBA Central Division
The Chicago Bulls have been in a rut as of late, and the addition of Allen could be exactly what they need to get back on track. They are a top 10 three-point shooting team, but Allen's talents would most certainly help the Bulls, who have had to overcome the injuries of some of their best outside shooters.
Allen could fill a void left by the absences of Mike Dunleavy and Doug McDermott. It's also safe to assume that Allen's presence would help alleviate some of the pressure on Derrick Rose, who is still trying to find his form. The Bulls are a balanced team with plenty of great passers, especially in bigs Pau Gasol and Joakim Noah, and Allen would find himself the recipient of plenty of kick-outs.
Allen could be a great fit in Chi-Town.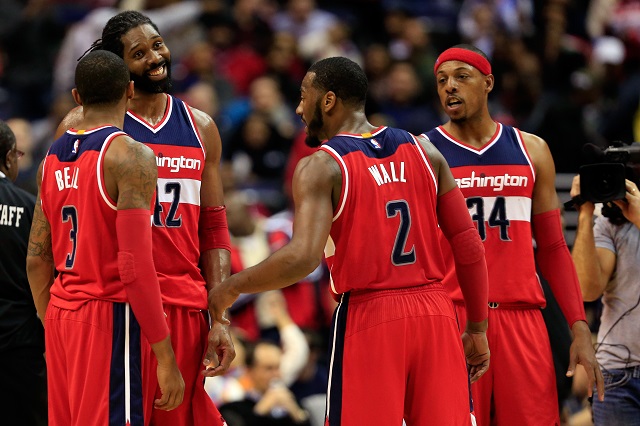 3. Washington Wizards
Current record: 29-13
Second in NBA Southeast Division
The Washington Wizards, while currently second in the Eastern Conference, could definitely use an extra scorer. At this moment in time, the Wizards are only averaging 99.5 points per game, and that's good for just 20th in the league. However, when they score, they do it well from three-point range, at .389 percent. That number is tops in the NBA. Take that statistic and couple it with the fact that Washington is fourth in the league in assists, and Allen could find himself in good position to get off his shot.
The only difficulty Allen may face if he joins this team is finding legitimate place in the rotation, as the Wiz have found themselves with a plethora of shooters — Bradley Beal and Rasual Butler come to mind. But we think that explosive point guard John Wall, with his 10 dimes a game, would make sure that Allen got his touches. Also, it would be great to see Allen reunite with former teammate Paul Pierce.
Becoming a member of the Washington Wizards could be the right play. And that's the truth.
4. San Antonio Spurs
Current record: 26-16
Fourth in NBA Southwest Division
The Western Conference is its own beast in the NBA. It's the deepest and most talented conference, and it's going to take a lot of energy to get out of it. This is the position that the defending champion San Antonio Spurs find themselves in. Right now they are sitting in seventh in the Western Conference, and just inside the playoff picture. However, they're going to need to improve to have any chance at repeating.
While they are only averaging 102.0 points per game, they put it up well from the outside and assist a good chunk on those makes. Not to mention the fact that the Spurs average almost 25 assists per game. This is good for Allen. And despite the more difficult conference, the most appealing thing about becoming a Spur has to be playing for head coach Gregg Popovich. His offense is all about quick ball movement, space, and making the extra pass. And the Spurs are very good at it. Simply put, it's tailor-made for Allen.
He could absolutely pull off a Spurs uniform. They might also be Allen's best bet for a third ring.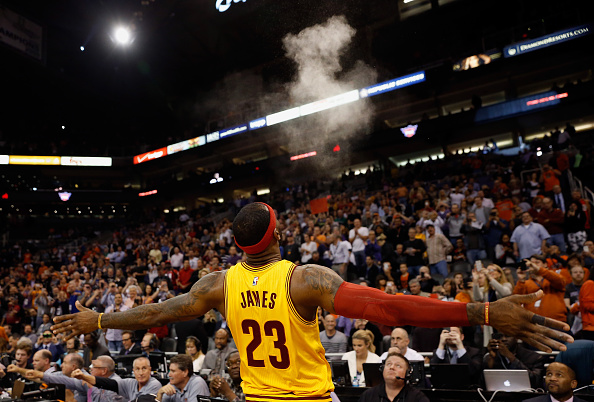 5. Cleveland Cavaliers
Current record: 22-20
Second in NBA Central Division
The Cleveland Cavaliers are slowly putting it together, and are winners of their last three contests. But they are not without their flaws. They only average 100.8 points per game, which is just above the league average, and they don't pass the ball that well, at 21.6 assists per game. Truth be told, the Cavs are still trying to find an identity. In the meantime, they could certainly use Allen's three-point skills.
The Cavaliers shoot just under 35% from behind the three-point line, and that simply won't cut it these days. That being said, the main draw in Cleveland is LeBron James. The King has never been shy about discussing how much he loves playing with Allen, and the mini-reunion in Cleveland always has room for one more. Plus, the threat of Allen on the outside would definitely create more space for the Cavs' offense. He could be that missing piece they've been looking for.
LeBron James and Ray Allen back together again. That has a nice ring to it.