NBA: 5 Potential New Starting Point Guards for the Knicks
It nearly goes without saying that change is coming for the New York Knicks during the 2016 NBA offseason. Specifically, the biggest change may come at the point guard position, as the team has struggled to get consistent production throughout this season. With elite point guards popping up on teams across the NBA, it's obvious that the Knicks are hoping to pair one of the impending free agents — or possibly someone from the 2016 draft — up with Carmelo Anthony. With that said, let's jump in and take a look at five potential players who could be the starting point guard for the Knicks in 2017.
1. Langston Galloway and Jerian Grant
We'll go ahead and pair these two together, because they're already on the roster. While starter Jose Calderon has been massively disappointing, averaging just 7.6 points, 3.9 assists, and 3.1 rebounds, there's reason to believe the Knicks could turn to one of these two guys to finish 2016. Statistically, neither Galloway nor Grant has been much of an improvement, but both see fewer minutes than Calderon does.
Galloway also plays some minutes at shooting guard, which is worth noting. Between Galloway and Grant, they have managed just seven starts all season, and they've all come from Galloway. It's unlikely that either of these two wind up being the starting point guard for the Knicks in 2017 though, unless they are able to really excel with extended minutes to finish this season.
2. Mike Conley, Memphis Grizzlies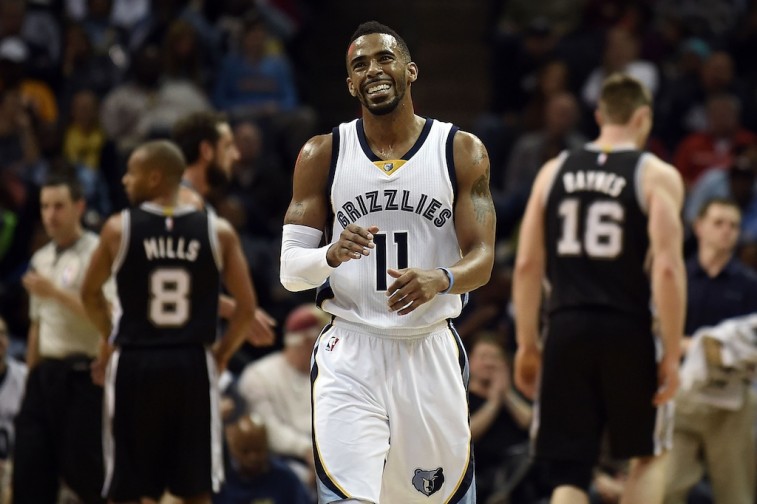 Conley will be a hot free agent prospect, and it's hard to imagine the Knicks not doing all they can to pry him away from the Grizzlies this offseason. Conley has spent all nine of his NBA seasons with the Grizzlies after they drafted him No. 4 overall back in 2007. He's averaged 14.6 points in each of the past four seasons, while topping six assists in three of the four as well. He could be exactly what the Knicks need, and if the fanbase wants to see a big-name free agent playing in Madison Square Garden next season, Conley will likely be the man. Expect the Knicks to pull out all the stops for the 28-year-old point guard.
3. Rajon Rondo, Sacramento Kings
After a pretty bad year with the Dallas Mavericks in 2014, Rondo turned things around in a big way with the Sacramento Kings. The Kings inked him to a one-year "prove it" type of deal, and while he may be 30 years old, he's still putting up numbers. Rondo will never be the best shooter, but he's improved a bit (35% from three-point range, 45% from the field). He's averaged 11.9 points, 12.1 assists, and 6.4 rebounds in Sacramento, and he is legitimately a triple-double threat every night that he plays. The Kings may be able to bring him back to town, but if not, expect the Knicks to pursue him, especially if they can't land Conley this offseason.
4. Brandon Jennings, Orlando Magic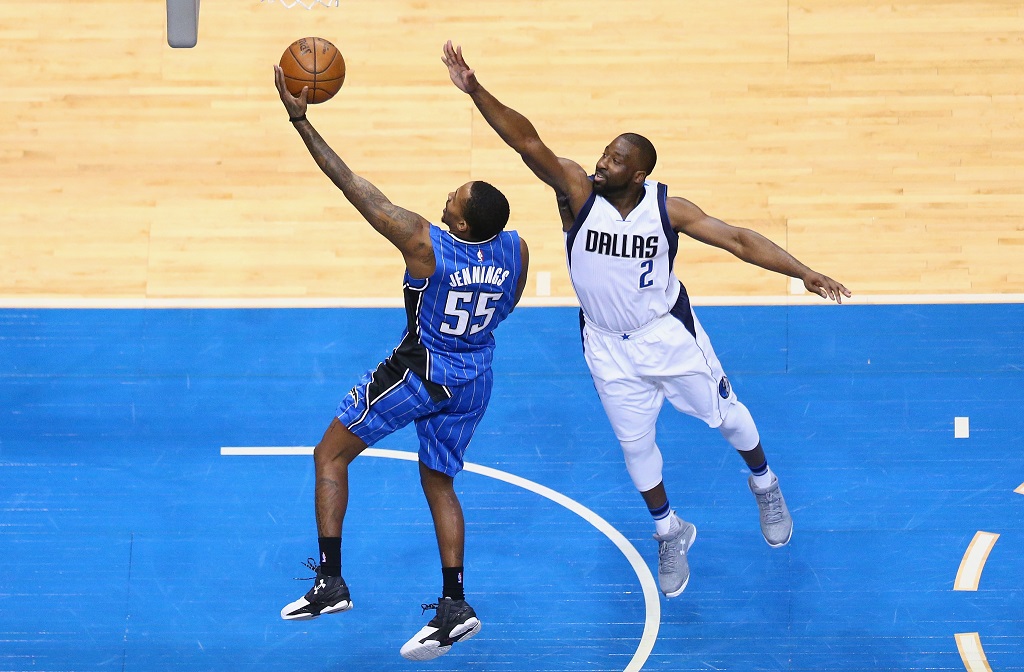 Jennings gets little love, and it's understandable why to an extent. He makes a few crazy plays here and there, which can be frustrating. On the flip side, he has tremendous upside and could excel playing in front of a huge fanbase like the one in New York. Jennings is only 26 years old, and still has plenty left in the tank, so don't think that the decline is due to age or anything similar to that.
In fact, after being traded to the Orlando Magic before the trade deadline, we saw Jennings put up some solid numbers when he was giving the minutes. Unfortunately, his minutes on the floor ranged from 11 to 25, making it hard to gauge his play in Orlando. Keep an eye on Jennings as an interesting fit with the Knicks this offseason.
5. Potential draft prospect
We can't pin down what type of draft prospect the Knicks would have a chance at landing. New York will trade away their first-round pick to the Toronto Raptors, which will leave them on the outside looking in for round one. Unfortunately, according to RealGM.com, they also traded away their second-round pick as well. So, unless the Knicks can really catch a break and find their way into the draft, don't expect them to do much damage in terms of landing a point guard from the incoming draft class.
Follow Jeff Smith on Twitter @JSM8ith
Statistics courtesy of ESPN.com and Basketball-Reference.com.