NBA: 5 Potential Replacements for Brian Shaw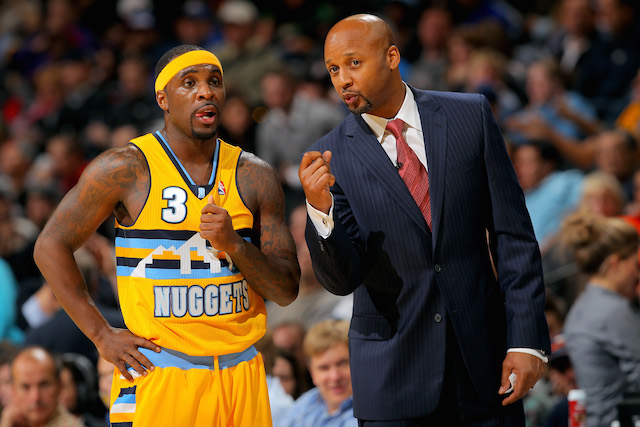 On Tuesday, about a week after publically backing Brian Shaw by saying that Shaw's position as head coach of the Denver Nuggets was "absolutely safe," Nuggets' general manager Tim Connelly fired Shaw with six weeks left in the NBA regular season. Shaw, who was once considered one of the top up-and-coming NBA head-coaching candidates, held the Nuggets' job for only 20 months and posted a 56-85 record in 141 games.
Shaw ultimately fell victim to having a roster full of players who most coaches and scouts would describe as wildly immature. It started during the 2013-14 season with a quarrel between Shaw and point guard Andre Miller, who was eventually traded to the Washington Wizards. It continued this season with Denver's best player, point guard Ty Lawson, feuding both publicly and privately with Shaw on multiple occasions, with the last strife coming after Lawson missed the team's first practice back from the All-Star Break due to "travel complications." Shaw also ran into issues with several other high-priced Nuggets' players. Guard Arron Afflalo, who was shipped to the Portland Trailblazers at the trade deadline, publicly questioned Shaw's game plans. Center JaVale McGee, who the Nuggets became so disenchanted with that they sent him and a first-round pick to the Philadelphia 76ers for practically nothing in return, battled injuries, but never saw eye-to-eye with the former Nuggets head coach. Forward Kenneth Faried was signed to a hefty contract extension last offseason, but has failed to develop into anything more than a high-energy rebounder, is not well-liked within the organization, and publicly pouted anytime his minutes weren't where he thought they should be. As Mike Klis of the Denver Post put it, the Nuggets likely did Shaw a favor by firing him.
Shaw will almost certainly have multiple assistant coaching job offers this offseason as multiple coaches and players around the league have made it clear that they still think highly of Shaw as a coach, and some have even suggested that he got a raw deal in Denver. For the Nuggets, finding a new coach will be a complex task. First and foremost, their head coaching position is not a very desirable job at this point in time. Secondly, they will need to decide on what type of team they want to be going forward. They still have several players who are better suited for an up-tempo system, but their most-promising young player, center Jusuf Nurkic, is a better fit for a half-court system. On top of that, they will likely have a top-10 pick in the 2015 NBA Draft, meaning that deciding on a system going forward will be a high priority for Connelly and team owner Josh Kroenke in the coming months.
The Nuggets have promoted Melvin Hunt to interim head coach, and while he is said to be a candidate for the full-time job, Connelly and Kroenke are reportedly prepared to be patient in finding their next head coach. With that, here is a look at five potential candidates to take over for Brian Shaw as head coach of the Denver Nuggets.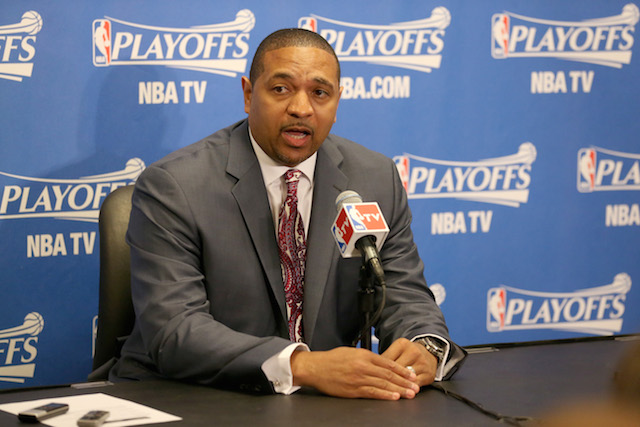 1.  Mark Jackson
Current Job:  ESPN NBA Analyst Jackson should be a hot commodity on the NBA head coaching market this offseason. While he is comfortable in his role as an analyst with ESPN, Jackson will likely have his pick from more than one job offer, so most people expect him to return to an NBA bench for the 2015-16 season. Jackson had a successful three-year stint from 2011-2014 with the Golden State Warriors posting an overall record of 121-109. He was fired after his relationship with management soured, but he was the coach who sparked the turnaround of the franchise, leading them to the playoffs in each of his final two seasons on the job.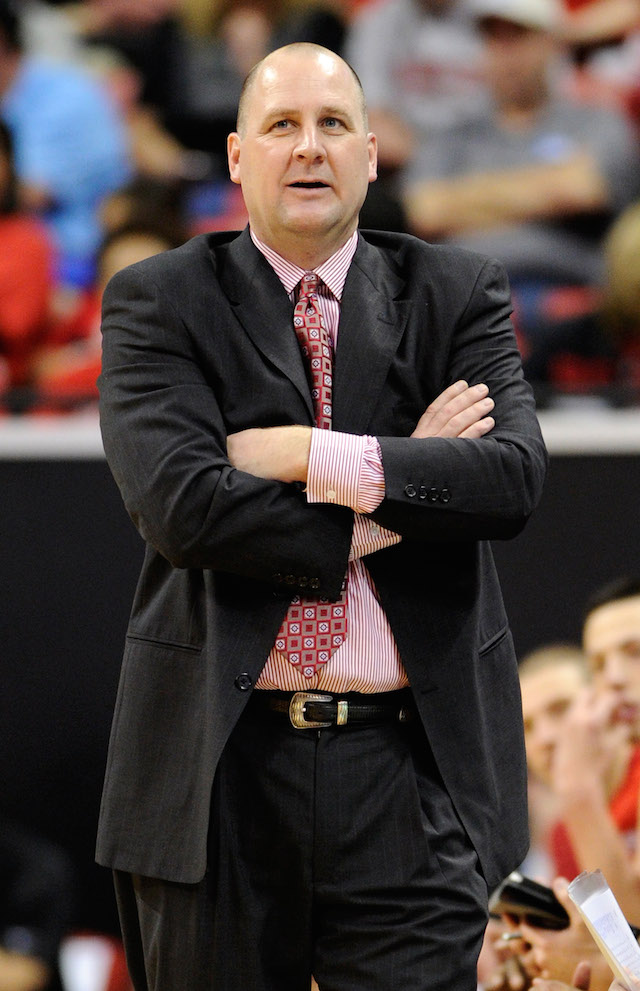 2.  Jim Boylen
Current Job:  Assistant coach, San Antonio Spurs Boylen may be too closely tied to Brian Shaw for the Nuggets' comfort, as the two coaches worked together with the Indiana Pacers before Shaw was hired in Denver. With that being said, Boylen does have an impressive resume as an assistant coach, which includes three NBA titles. More importantly, he has spent the past two seasons working under San Antonio head coach Gregg Popovich. It should come as no surprise that teams around the league are looking for ways to emulate the long-term success the Spurs have had under Popovich. If the Nuggets are looking to follow the Spurs' model, then hiring one of Popovich's top assistants would be a good place to start.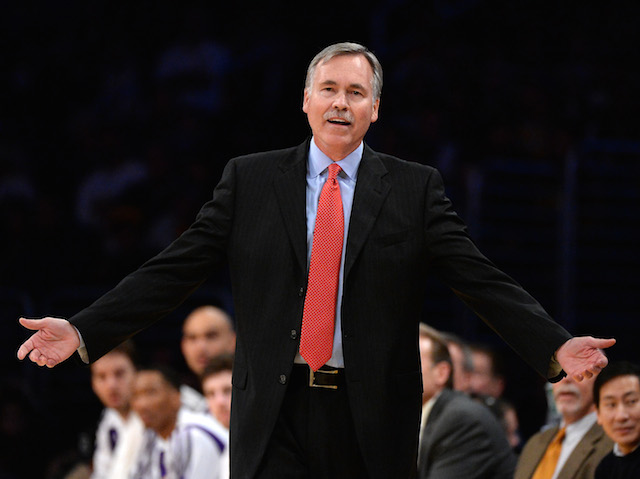 3.  Mike D'Antoni
Current Job:  Unemployed D'Antoni is widely considered the current favorite to land the Nuggets' job. His up-tempo system would be lethal in the thin air of the Pepsi Center in Denver, and the 63-year-old D'Antoni actually began his NBA coaching career with the Nuggets in 1998. Of course, D'Antoni is only a fit if the Nuggets decide that they want to return to an up-tempo style of play. D'Antoni is said to be highly interested in the position with Denver, and with the way the Nuggets roster is currently built, it would make sense to consider him as one of the front-runners for the job. That could all change in a hurry, though, if the Nuggets decide to blow up their roster and start over.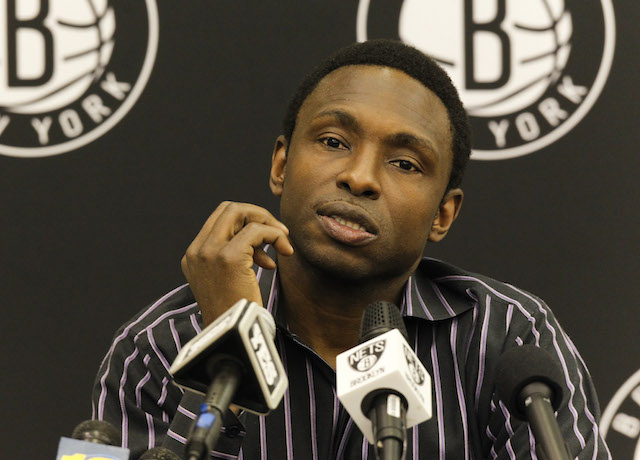 4.  Avery Johnson
Current Job:  ESPN NBA Analyst Johnson has an impressive head coaching resume, which includes an overall record of 254-186, a Western Conference title in 2006, and a run of four consecutive 50-win seasons with the Dallas Mavericks from 2004-2008. The former NBA point guard is said to relate well to his players, while also getting the most of them. Those traits alone will make him attractive to the Nuggets.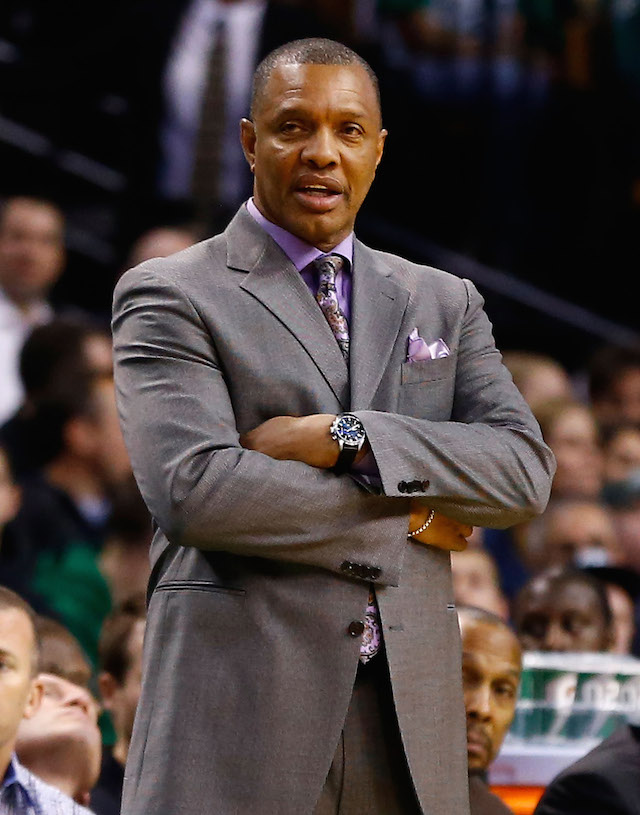 5.  Alvin Gentry
Current Job:  Associate head coach, Golden State Warriors Gentry has held several NBA head coaching gigs throughout his career, but none of them have yielded the type of success that anybody involved was hoping for. Despite his mediocre 335-370 overall record as an NBA head coach, Gentry will surely be a hot name for coaching jobs around the league this offseason. He is currently Steve Kerr's top assistant with the Golden State Warriors, and that fact alone will attract attention. As far as the Nuggets are concerned, Gentry is another coach who would bring an up-tempo system to the thin air of the Mile High City, thus allowing them to keep most of their roster in tact.