NBA: 5 Potential Replacements for Frank Vogel in Indiana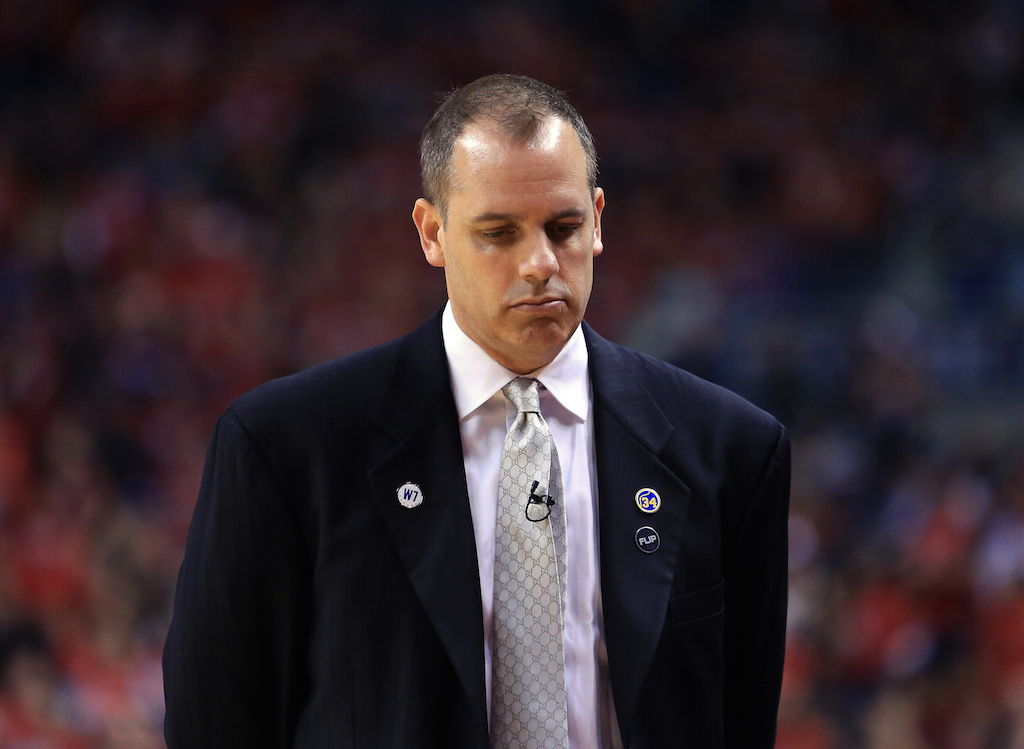 Although the Indiana Pacers were eliminated in the first round of this year's NBA playoffs, we believed it was imperative that the club retain its head coach, Frank Vogel. Clearly, team president Larry Bird didn't feel the same way.
"Decided it's time for a new voice around here," said Bird. "Sometimes my job really sucks. I had time to think about it and watch the team throughout the year. I had higher expectations than most people on how our team should play. I came to a conclusion it's time for these guys to hear a new voice. Made a decision not to renew [Vogel's contract]."
Just like that, the man who went 250-181 during his six seasons on the Pacers' bench is back in the unemployment line. Of course, with the departure of Vogel, it means that some lucky individual will get the opportunity to coach superstar Paul George. With that in mind, here's a look at five potential candidates who could fill the head coaching void in Indiana.
1. Brian Shaw
It's safe to say that Brian Shaw's last — and only — stint as an NBA head coach did not go as planned. His time at the helm of the Denver Nuggets lasted less than two full seasons, and the Phil Jackson disciple was fired after an uninspiring record of 56-85 (.395 winning percentage).
Still, given the fact that Shaw spent the 2011–12 season as an assistant coach with the Pacers, it's not hard to imagine Bird contemplating the idea of bringing him back to Indiana. Yet, if Shaw doesn't end up with this particular gig, we have a feeling he'll be just fine. There's always a place for him in Los Angeles.
2. David Blatt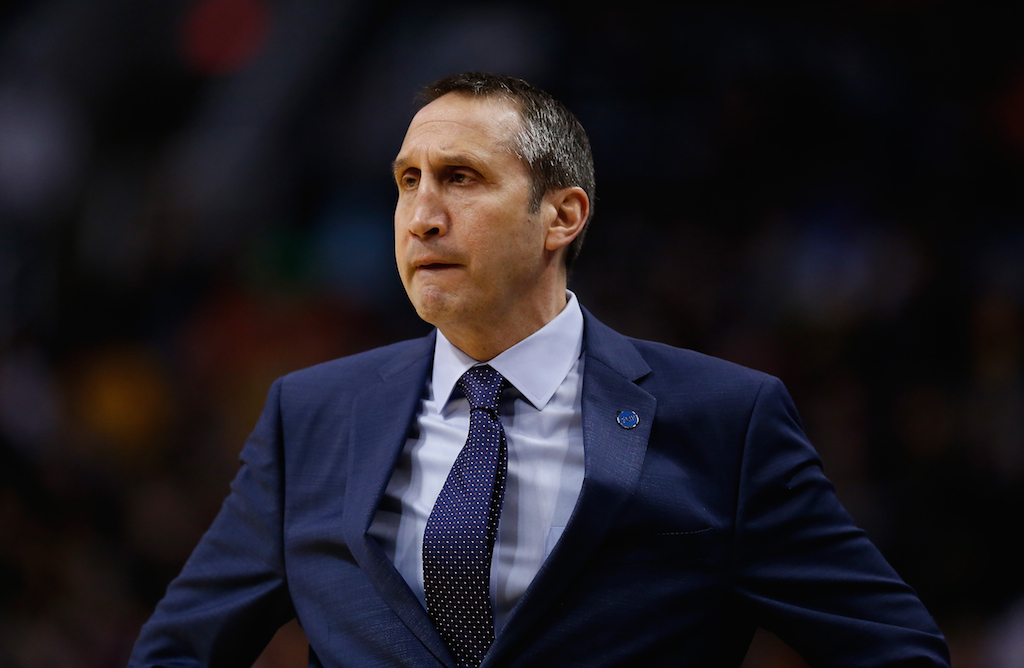 Whether or not you believe the Cavs were right to fire former head coach David Blatt is irrelevant. The guy knows how to do the job well. Under difficult circumstances, he still managed to compile a 83-40 mark and lead Cleveland to the NBA Finals in his first season on the job. Sure, it helps to have LeBron James on the roster. But let's be real, the King didn't exactly go to bat for his former coach.
If Bird is looking for an offensive-minded coach, he could do far worse than Blatt, who had the Cavs playing with space, scoring 103.1 points per game (eighth of 30), and finishing with the third best offensive rating (111.1) in the league during the 2014–15 season. There's no reason why this union couldn't work. Unless, of course, the New York Knicks are more than just interested.
3. Nate McMillan
If Bird wants to look in-house to fill the coaching vacancy, Nate McMillan would seem to be the way to go. Aside from spending the last three seasons as the Pacers' associate head coach, McMillan has 12 seasons of experience as an NBA head coach, going 478-452 (.514 winning percentage) during his stints with both the Seattle SuperSonics and Portland Trail Blazers.
We truly believe it's only a matter of time before McMillan gets another head coaching gig. Will it be with the Indiana Pacers? We'll know soon enough.
4. Mark Jackson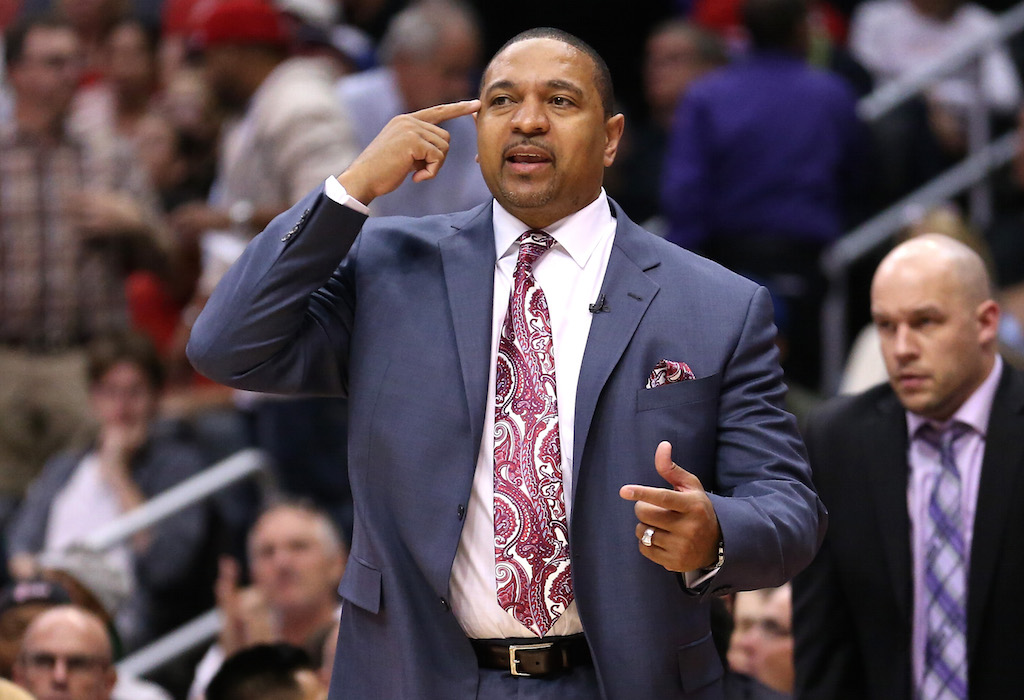 While Mark Jackson's time as the head coach of the Golden State Warriors ended unceremoniously following the 2013–14 season, that doesn't mean he didn't experience a fair amount of success. In three seasons on the job, he compiled a 121-109 record (.526 winning percentage) and led the Dubs to two playoff appearances. That's solid work if you ask us.
The real knock against Jackson would be how his relationship with the front office deteriorated. If Bird feels that Jackson's ego is far greater than his abilities as a head coach, there's no way he'd give him the job. There's only room for one alpha in Indiana. And he's the one currently calling the shots.
5. Mike D'Antoni
Currently, Mike D'Antoni is serving as the associate head coach for the Philadelphia 76ers. However, he's already interviewed for the head coaching position in Houston, so you can't say he's not weighing his options. And as most basketball fans are well aware of, offense is D'Antoni's bread and butter.
Small ball, pace, and putting up points. This is how the 2004–05 NBA Coach of the Year likes to do things. Now the question remains: Is this what Bird wants the Indiana Pacers to look like?
Statistics courtesy of Basketball-Reference.com and ESPN.com.