NBA: 5 Rookies Who Stand Out as Rising Stars
The 2015 NBA draft was loaded with talent, but which five players are prepared to take that next step to stardom? These five hit the ground running, specifically as of late. With the 2016 NBA All-Star break here, let's check out the five rookies who really stand out — before all attention turns to the All-Star game.
1. Devin Booker, Phoenix Suns
Welcome to the big time, Devin Booker. The former Kentucky Wildcat and No. 13 pick in the NBA draft is finally getting his chance to shine, and he's taking advantage. It took a few injuries on the Suns' roster for him to see a heavy dose of minutes, but now that he's in the thick of it, he's proving to be the real deal on a pretty consistent basis.
On the season, he's still averaging 10.6 points, 2.1 rebounds and 1.6 assists. What's been impressive, though, is his recent play, as he's topped double-digit points in 20 of his last 23 games. (He had nine points in two of those other three games.) Booker is turning into an impressive scorer and is getting consistent minutes in the 30-40 range. And don't expect him to slow down after the All-Star break.
2. Myles Turner, Indiana Pacers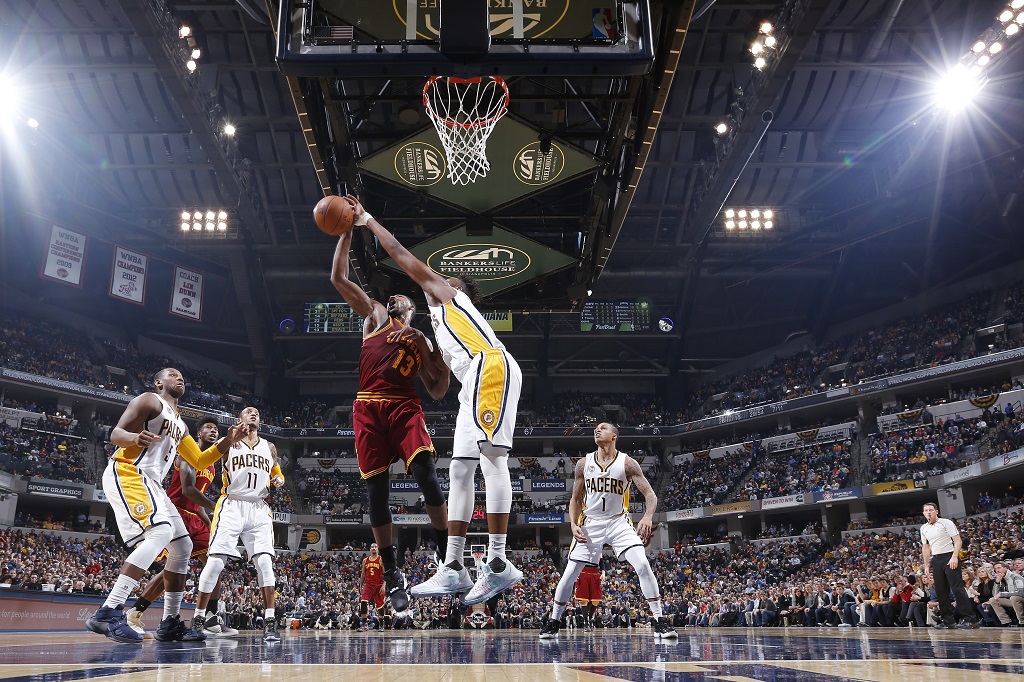 It took the rookie from Texas a bit of time before he got his chance, but once he did, he never looked back. Myles Turner's big opportunity came on January 17 against the Denver Nuggets, when he scored 25 points and had seven rebounds, two blocks, and two assists. Since then, he has consistently played between 26-37 minutes or so, and is showing up in a big way on the inside for the Pacers.
With Paul George and Monta Ellis handling things on the outside, Indiana badly needed a force to control the paint, and Turner seems to be turning into that guy. He's totaled 28 blocks in the 13 games since that game in January against the Denver Nuggets, and he had double-digit blocks in seven of those games. Not bad for a 19-year-old who's looking to leave an early mark on the NBA.
3. Jahlil Okafor, Philadelphia 76ers
Yes, there's been plenty of up-and-down for Jahlil Okafor through his rookie season, but all in all, it's been a pretty impressive start. On the year, Okafor is averaging 17.1 points, 7.4 rebounds, and 1.2 blocks per game. It's going to be a bit of a grind for Okafor, just as it will be for any rookie at the NBA level, but it's obvious that Okafor has what it takes to be a star at the next level.
After a bit of a mediocre stretch to end January and start February, the Philadelphia big man got it going down the home stretch and heading into the break. Over the final three games before the halfway point, Okafor had 42 points, 36 rebounds, eight blocks, six assists, and two steals. Not too shabby, and it's a great sign of things to come.
4. Kristaps Porzingis, New York Knicks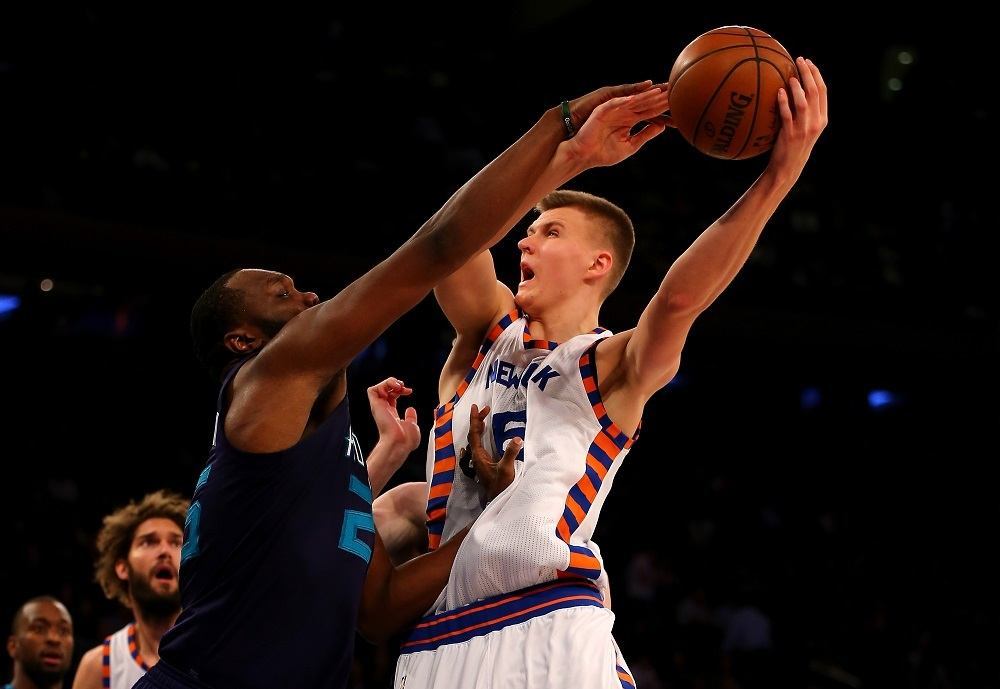 Call the man whatever you want, as he has about 10 nicknames, but he's producing nicely, and fans of the Knicks are embracing their rookie in big ways. If any Knicks fan is looking for a new jersey, there's a good chance that they're trying to get a No. 6 Porzingis jersey — for good reason. It's not often that you find a 7-foot-3 power forward who can step back and knock down threes.
Porzingis has averaged 13.9 points, 7.7 rebounds, and 1.9 blocks so far in the 2016 NBA season. The man does a little bit of everything, and his raw talent at the age of 20 has people gushing about him. Don't be surprised to see Porzingis become one of the biggest names in the NBA within the next two or three seasons.
5. Karl-Anthony Towns, Minnesota Timberwolves
At this point, it's massively obvious that the Timberwolves made the right decision to choose Towns with the No. 1 overall pick in last year's draft. He's not only averaging over 30 minutes per game, but he is also putting up 17.1 points per game, 10.1 rebounds, 1.8 blocks, and 1.4 assists per game. Best of all, he's doing this while shooting 54.4% from the field.
Towns is exactly what Minnesota needed; he is not only becoming a superstar, but there's a pretty strong argument to be made that he's already there. Heading into the All-Star break, Towns has nine straight double-doubles and just had his best scoring performance of the season, dropping 35 points in an upset over the Toronto Raptors on February 10. Towns is the real deal, and it didn't take long for him to prove that to fans of the NBA and the Timberwolves.
Statistics courtesy of ESPN.com.
Follow Jeff Smith on Twitter @JSM8ith