NBA: 5 Shooting Guards Who Could Take the Torch From Kobe Bryant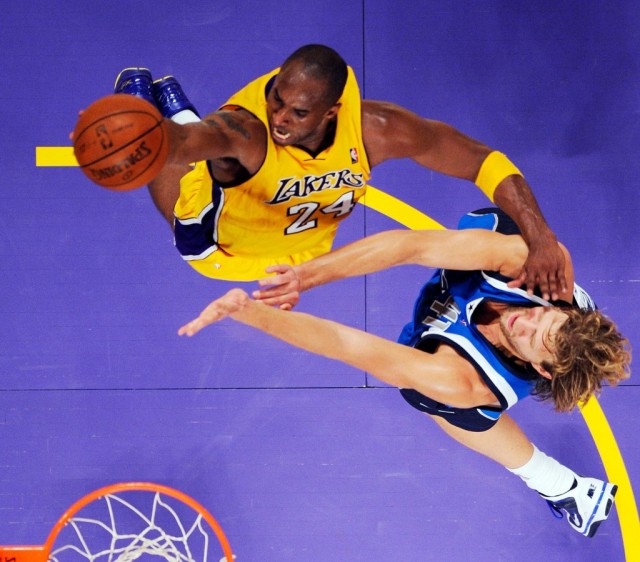 Kobe Bryant will unquestionably go down as one of the greatest, if not the greatest shooting guard in NBA history, but the question is, who will be the next player to take the torch? Let's check out the five best shooting guard options who may prove to be dominant scorers and players at the NBA level.
1. James Harden, Houston Rockets
Not only is James Harden already on the "elite" level, but he's having the best season of his career and he is only 26 years old. He's averaging 28 points, seven assists, and 6.4 rebounds this season. Basically, the man is doing everything, and while he's not scoring the way Bryant did back in 2005 (35.4 per game), he's still the most likely player to take over the shooting guard position moving forward. The only problem for Harden? His team isn't winning right now and they're in the brutal Western Conference. In order for Harden, or any player, to truly take the torch from Bryant, they need to lead their team right into consistent contention for an NBA championship.
2. Jimmy Butler, Chicago Bulls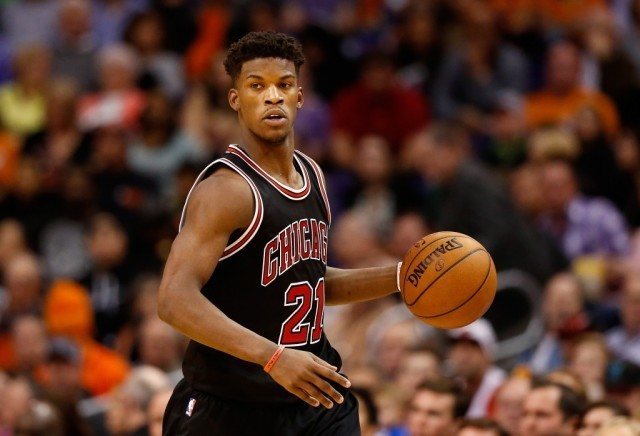 Jimmy Buckets began to take over things a bit in Chicago last season, when he averaged 20 points, 5.8 rebounds, and 3.3 assists per game. It was essentially a coming out party for him, but this season, he's upped his game a bit, averaging 22.4 points, 5.2 rebounds, and 4.3 assists. Butler has the potential to be one of the league's next stars, but he'll need to remain healthy if that's going to happen. Regardless, No. 21's ability to play defense is what puts him in the category of potential players to take the torch from Bryant. We know Bryant loved to guard the opposing team's best player, and Butler has lockdown potential.
3. DeMar DeRozan, Toronto Raptors
Could we be talking about a player here who may actually head to Los Angeles in free agency? It's possible, but let's not get ahead of ourselves. It's just another 26-year-old on this list, but DeMar DeRozan has upped his scoring this season, putting up a career-best 23.4 points per game, with 4.4 rebounds and 4.1 assists. The scoring is what's most impressive as he's behind only Harden in that category for shooting guards. DeRozan will be a player to watch, but it'd be really interesting to see him step in for the Lakers and become their future shooting guard, as he'd get plenty of shots on that offense.
4. Andrew Wiggins, Minnesota Timberwolves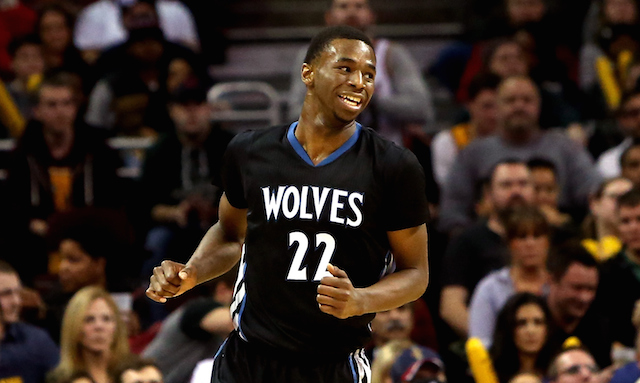 Andrew Wiggins is only in his second year in the NBA, but if there's any player who stands out from a scoring standpoint this early on, it has to be him. Wiggins is just 20 years old, is already averaging over 20 points per game (20.8), and shows that he has no issue shooting the ball as much as he wants.
He's averaging 16.5 field-goal attempts per game, which is almost five more per game than what Bryant was averaging in his second season. If Wiggins continues to come into his own, he will be one of the scariest shooting guard prospects in the entire NBA. A top pick to replace Bryant? You bet Wiggins could be the man, and may actually be right on his way to doing so.
5. C.J. McCollum, Portland Trail Blazers
If there's one concern for C.J. McCollum in the whole "taking the torch from Kobe" thing, it's that he's playing alongside another superstar guard, Damian Lillard. It can be hard to find shots when playing with another guard — especially one who actually has the ball in his hands for the bulk of the game.
McCollum has the potential, and the growth is obviously there. This is his third season in the NBA, and he's averaging 20.9 points, 4.3 assists, and 3.6 rebounds. It's a massive jump in points per game, as he's gone from 5.3 to 6.8, now to the 20.9. McCollum is probably the dark horse here to take over for Bryant, but he's at least worth monitoring.
Honorable mentions: Klay Thompson (GSW), Rodney Hood (UTA), Khris Middleton (MIL)
Statistics courtesy of ESPN.com.
Follow Jeff Smith on Twitter @JSM8ith