NBA: 6 Greatest Golden State Warriors of All Time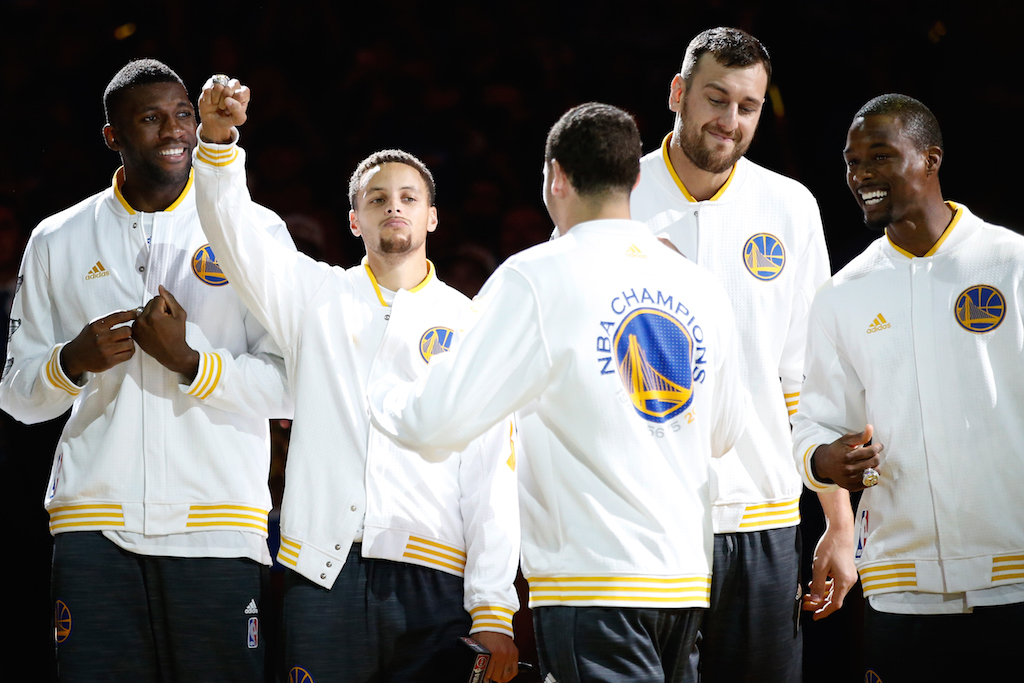 As great as the Golden State Warriors were in 2015, last season's group was beyond special, as they finished the regular season with a now-record 73 wins. Unfortunately, despite holding a 3-1 lead in the 2016 NBA Finals, the Dubs decided to "poke the bear," ultimately turning LeBron James into the Terminator, hell-bent on pulling off the impossible — which he did by helping the Cavs become the first team in history to overcome this kind of deficit in the Finals. This just goes to show that in the National Basketball Association, it's now how you start, it's how you finish.
Despite faltering in this year's NBA Finals, the Golden State Warriors are an organization with a rich history of excellence, and a laundry list of talented players who have contributed to the success of this franchise over the years. Of course, in reality, some players have had a greater influence than others. In our opinion, here's a look at the six greatest Golden State Warriors in history.
6. Tim Hardaway
With a sweet handle and killer crossover, Tim Hardaway was the kind of point guard who could penetrate the defense and get to the basket at will. And while that sort of skill allowed him to average 19.8 points per game during his six seasons with the Warriors, the "T" in the famous "Run TMC" was also all for getting his teammates involved, as he dished out 9.3 assists a night during his time in Golden State. Given his exciting repertoire, we'd be foolish to leave Tim Bug off the list.
5. Mitch Richmond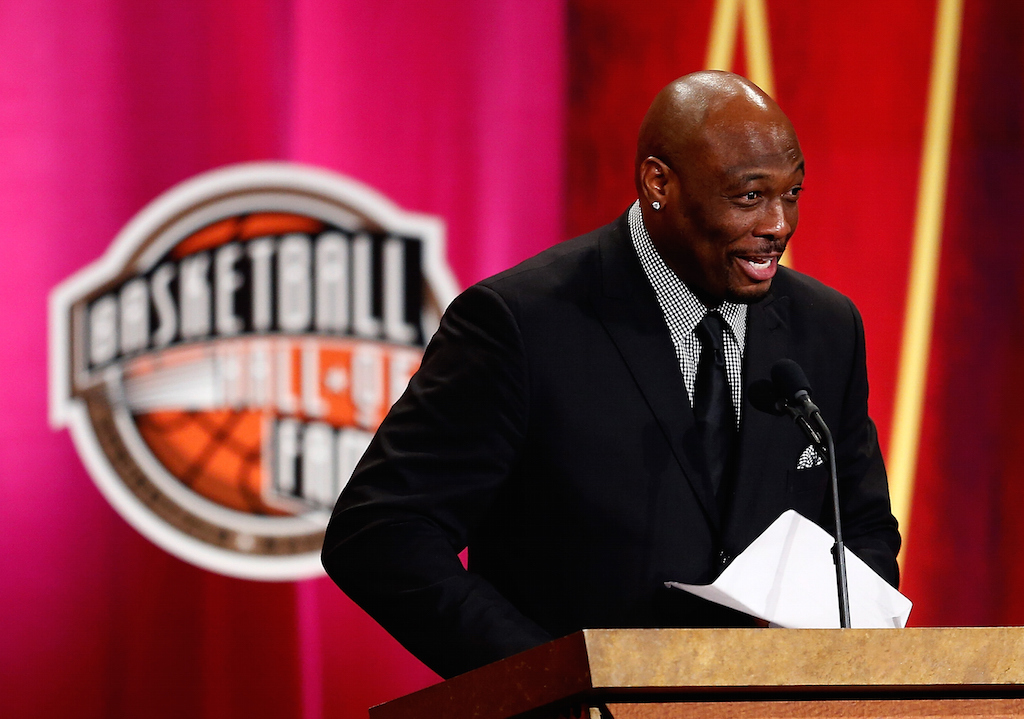 The Golden State Warriors drafted Mitch Richmond out of Kansas State with the fifth overall pick in the 1998 draft. And for the three seasons he was in the Bay Area (1988-89 to 1990-91) the "M" in "Run TMC" proved to be well worth the pick, averaging 22.7 points per game on 48.6% shooting. For good measure, the sensational shooting guard and Hall of Famer also knocked down 35.7% of his threes, went 84.0% from the charity stripe, and pulled down 5.5 rebounds a night for the Warriors. Do these numbers make him worthy of No. 5 on our list? You better believe it.
4. Chris Mullin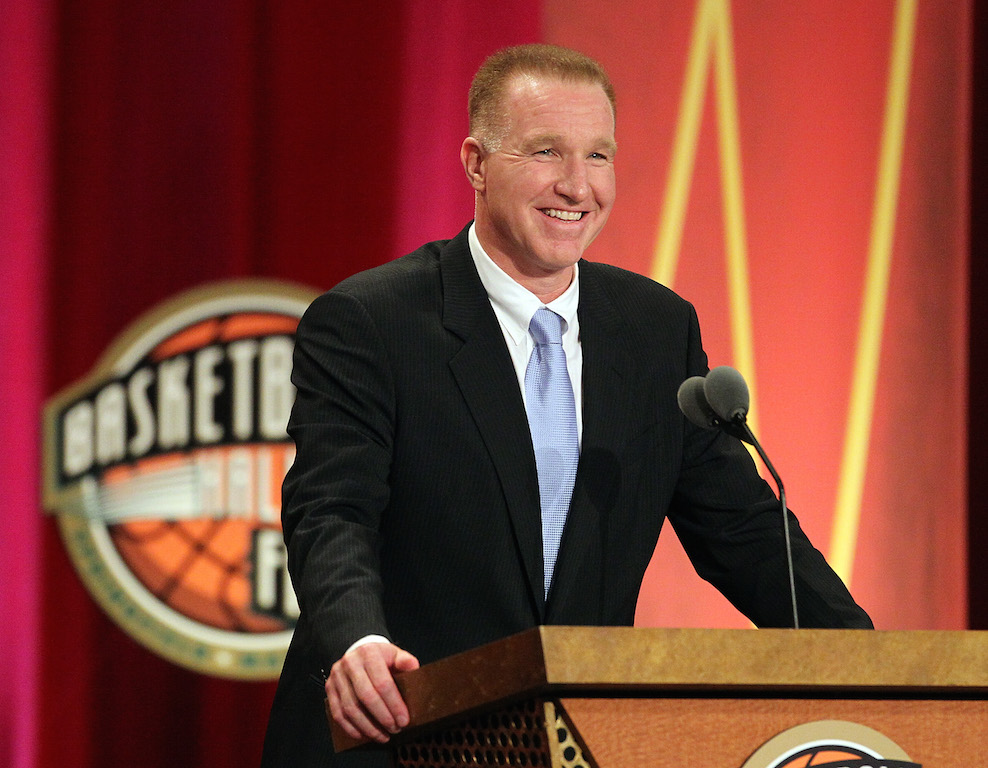 You can't talk about "Run TMC" and not include the "C." And lucky for us, Hall of Famer Chris Mullin, who the Warriors selected No. 7 overall in 1985, played his way onto this list as well. During his 13 seasons with the club, the sweet-shooting lefty put up 20.1 points per game, shot 51.3% from the field, and connected on 36.6% of his shots from beyond the arc. With a stroke like that, Mully was definitely a player you didn't want to leave open.
3. Stephen Curry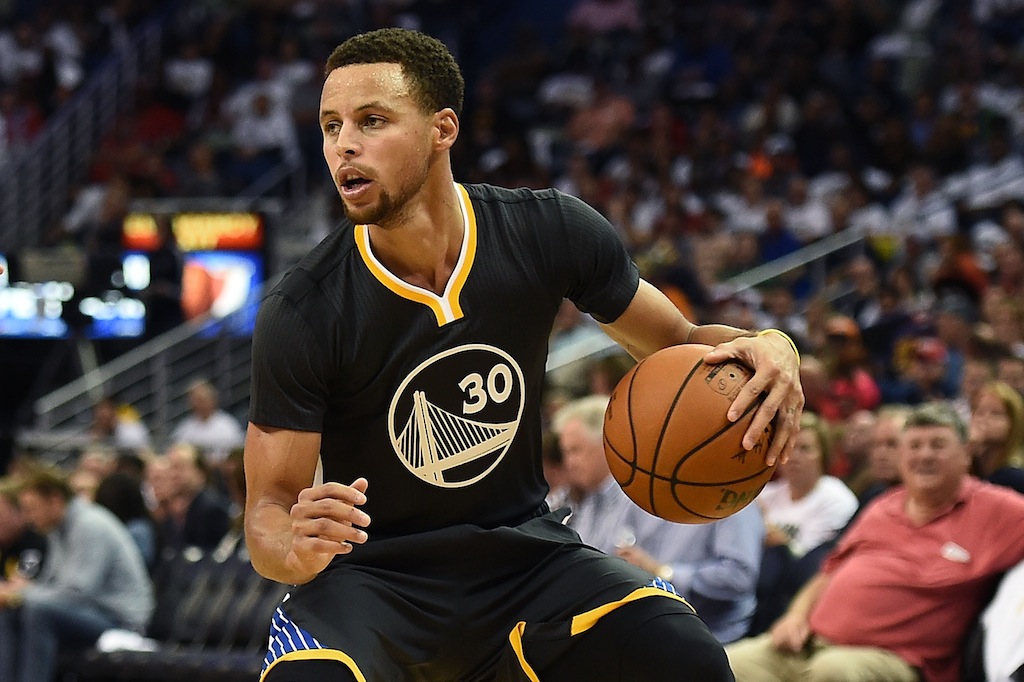 We have a feeling that by the time Stephen Curry decides to call it a career, he'll be higher up on the list of historically great Golden State Warriors. However, while the Chef is still cooking, we think putting him at No. 3 is more than fair. Curry is doing things we've never seen before. His handle is incredible, his vision is sensational, and his IQ is off the charts. And don't even get us started on his shooting. Curry has unlimited range and can create his own shot off the dribble. Looking at this season alone, Curry has followed up his remarkable 2014-15 MVP season by averaging 30.1 points per game, shooting 50.7% from the field, and knocking down 45.4% of his threes. That's a bad man, right there.
2. Rick Barry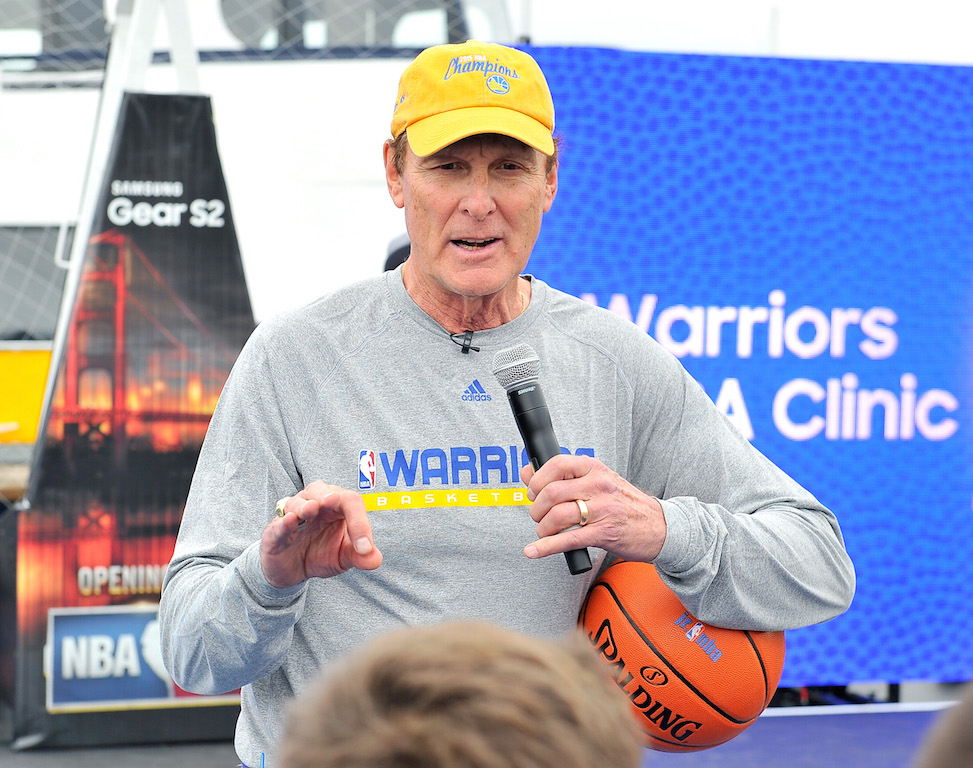 The legend of Rick Barry goes well beyond his near-perfect use of the underhand free throw. During his eight seasons with the team (first as the San Francisco Warriors and then the Golden State Warriors), Barry averaged 25.6 points, 7.3 rebounds, and 5.1 assists per game. He shot 44.9% from the field and, of course, knocked down 89.6% of his free throws. Until young Steph can call himself a Hall of Famer, like the man pictured above, Rick Barry has to be No. 2. End of discussion.
1. Wilt Chamberlain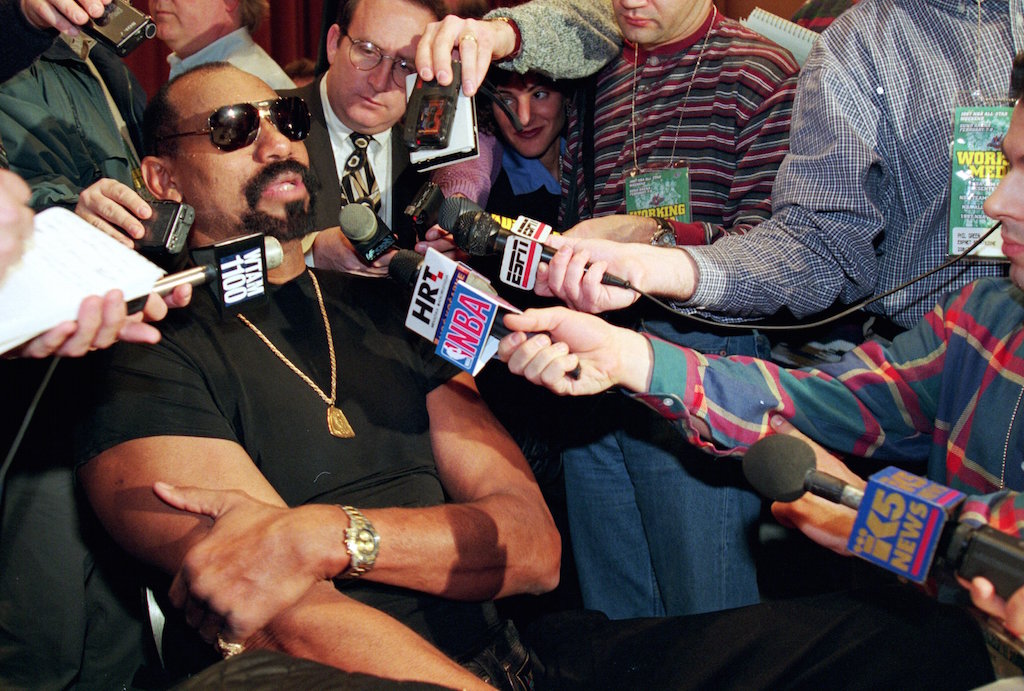 The No. 1 spot belongs to Wilt Chamberlain. It couldn't have gone any other way. The Big Dipper spent six seasons with the organization and he dominated each and every one of them. Chamberlain averaged 31.6 points per game, shot 50.6% from the field, and pulled down a ridiculous 19.2 rebounds per contest. At first glance, it may seem like these numbers came straight out of a video game. But we assure you, they are very real. Which is why Wilt the Stilt stands alone at the top of the Warriors mountain.
Statistics courtesy of Basketball-Reference.