NBA: 8 Places Where ESPN's #NBArank Got it Wrong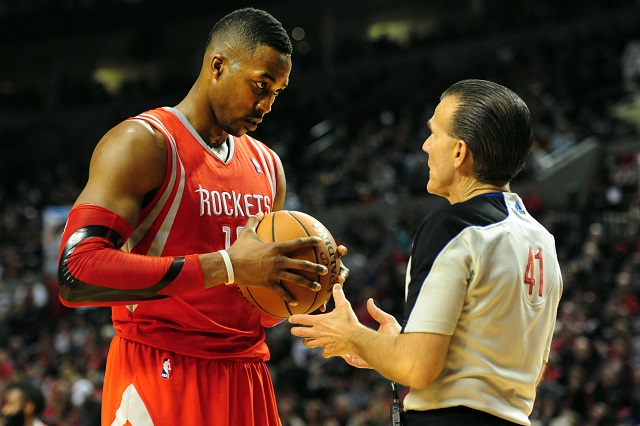 We here at the Cheat Sheet love rankings. And sports fans seem to fancy any kind of order to things as well. College basketball's March Madness, fantasy football lists, and breaking down the elite baseball players by the numbers are just some of the many examples of how rankings frequently pop up in our daily lives.
One of the new-ish instances of prominent rankings in sports is ESPN.com's annual #NBArank. In its fifth year now, the worldwide leader in sports spends the weeks leading up to the tipoff of the new basketball season by "ranking (almost) every NBA player and counting them down on Twitter, from No. 400 to No. 1." It's all about answering the question of who will perform the best in the 2015-16 season.
The description of the process states that the panel of voters "had to consider both the quality and quantity of each player's contributions to his team's ability to win games." We recognize the extreme difficulty and tedious nature of ranking 400 players before the games have even started. With that being said, there are some noteworthy spots so far (the rankings had reached number 11 by Friday afternoon) where we feel that a player is significantly hyped-up or underrated.
Here are eight places where ESPN's #NBArank got it wrong.
1. Rajon Rondo, PG, Sacramento Kings (No. 223)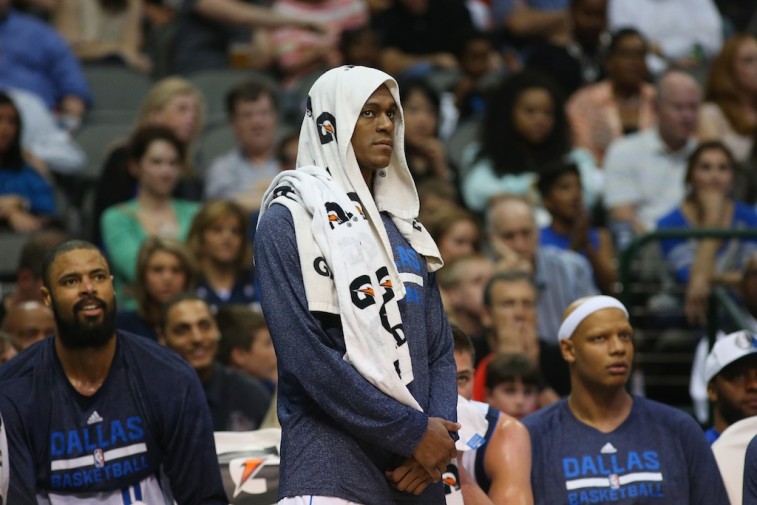 Coming in at No. 223, Sacramento Kings point guard Rajon Rondo is vastly underrated. After last season's second-half disaster in Dallas, it was obvious that a drop was coming for the four-time All-Star. Despite being basketball's biggest social enigma, Rondo's decline nearly 200 spots from No. 37 is blasphemy. True, his statistics and talents may have decreased a bit in the last year or two, but in no way will there be 222 players better than Rondo in the 2015-16 season.
Our ranking: No. 120-150 range
2. Jeff Green, SF, Memphis Grizzlies (No. 158)
Placed this season at No. 158, Memphis Grizzlies small forward Jeff Green is also underrated. Green dropped from No. 119 a year ago. This season, a ranking of that measure or even closer to 100 would have seemed reasonable. All the Maryland native did last season was appear in 78 games, averaging 15 points per game and 4.2 rebounds per contest. His best attribute is his scoring and he gives the Grizzlies a nice three-point option on the wing.
Our ranking: No. 105-120
3. Nikola Pekovic, C, Minnesota Timberwolves (No. 133)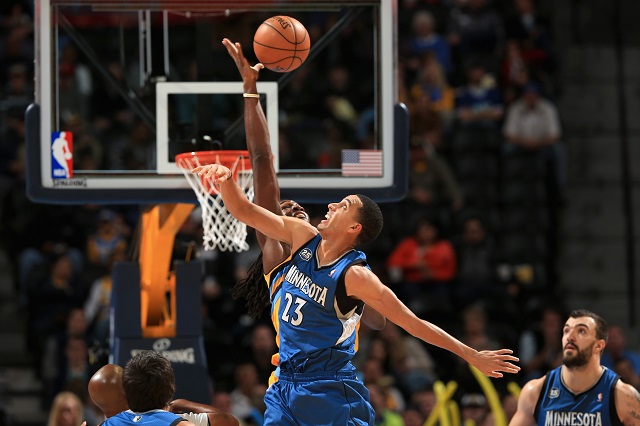 Making his way into the countdown at No. 133, Minnesota Timberwolves center Nikola Pekovic (pictured to the right) is overrated. The Montenegrin dropped nearly 70 positions after being ranked No. 66 last year, and his career is quickly headed in the wrong direction. The big knock against Pekovic is his ability to stay healthy. He's averaged about 52 games per season across his five years and could face scant playing time with the Wolves even when he's doing well due their suddenly deep, youthful front court.
Our ranking: No. 230-250
4. Michael Carter-Williams, PG, Milwaukee Bucks (No. 103)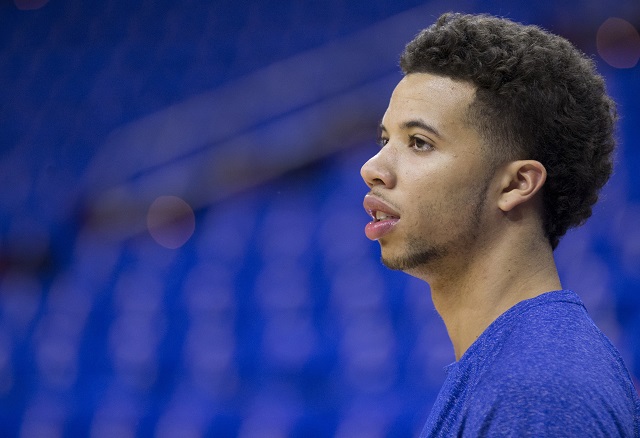 Just outside the top 100 at No. 103, Milwaukee Bucks point guard Michael Carter-Williams is underrated. MCW was ranked at a much more accurate No. 79 prior to last season, but after a slight down campaign, he dropped 24 spots. This guy won the NBA's Rookie of the Year award two seasons ago and really hasn't regressed drastically enough to be outside of the century mark. His size and versatility are things that not a lot of other point guards have and he should be recognized for that.
Our ranking: No. 70-80
5. Tobias Harris, SF, Orlando Magic (No. 89)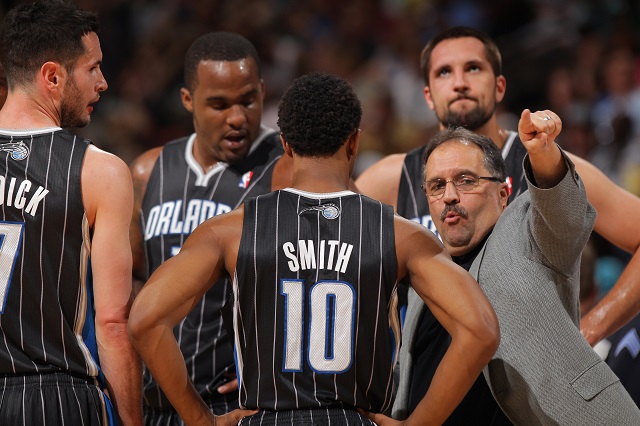 Orlando Magic small forward Tobias Harris is No. 89 in this edition of #NBArank and is underrated. After a tremendous fourth season in the league, Harris has jumped from last year's rank of 142, but we'd like to see him placed even lower. The sharpshooter is one of the co-leaders of an intriguing Magic squad and is just as important to their success as Victor Oladipo and Elfrid Payton. His well-balanced stat line included averages of 17.1 points, 6.3 rebounds, and 1.8 assists in 2014-15.
Our ranking: No. 60-70
6. Derrick Rose, PG, Chicago Bulls (No. 41)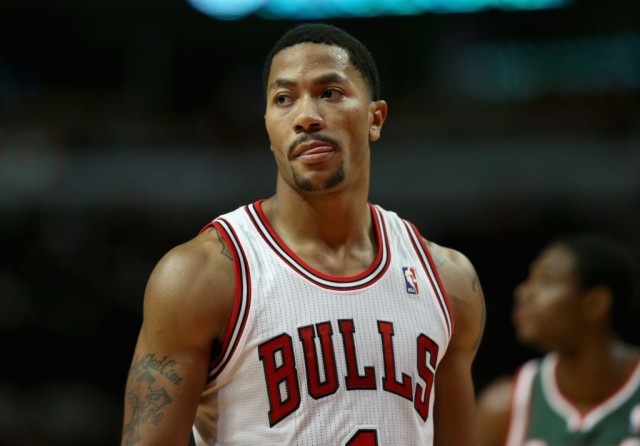 Chicago Bulls point guard Derrick Rose is increasingly becoming one of the toughest players to rank, but this year he sits at No. 41 and is slightly overrated. The walking injury is one of the most unfortunate cases of elite talent who suffers from bad break after bad break. His spot on the list continues to decline, after coming in last preseason at No. 28. Putting Rose in the top 50 is just too risky, as early indications point to a fourth straight season of significant missed time.
Our ranking: No. 65-80
7. Serge Ibaka, PF, Oklahoma City Thunder (#28)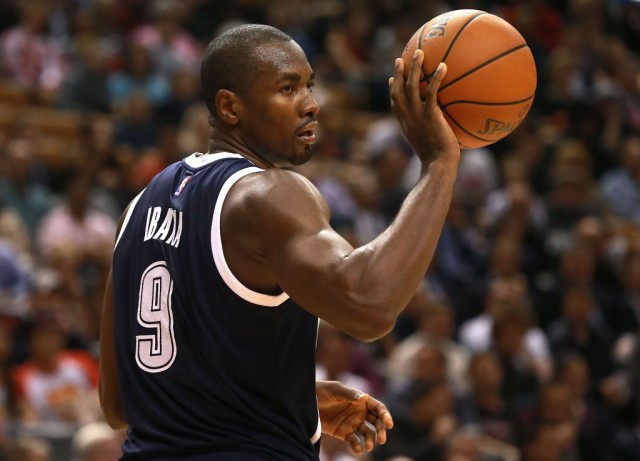 Putting Oklahoma City Thunder power forward Serge Ibaka at No. 28 in the rankings makes him one of the more overrated players. This is not to say that Ibaka (ranked No. 25 last year) isn't a valuable member of the Thunder team, because he is. With the return of a (hopefully) healthy Kevin Durant though, Ibaka's output may regress a bit. Adding the three-point shot should continue to benefit Ibaka's value, but with KD back, he belongs closer to Harris over the 50 spot.
Our ranking: No. 45-55
8. Dwight Howard, C, Houston Rockets (No. 14)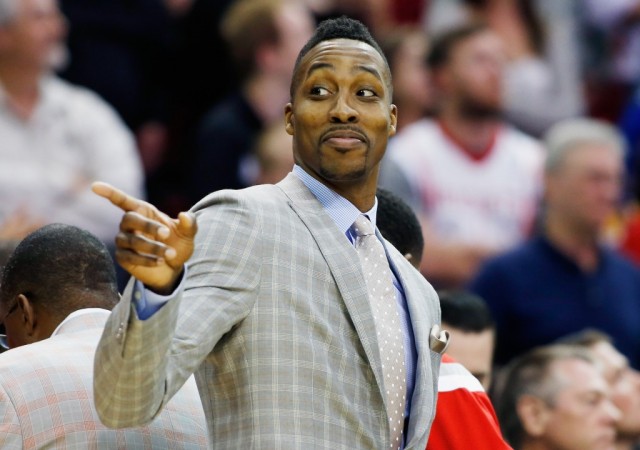 Former "Superman," Houston Rockets center Dwight Howard, finds himself at No. 14 in this #NBArank and is a bit overrated. Howard's placement dropped slightly from No. 10 prior to the 2014-15 season, but we feel his ranking should be dropped even more. Both his points per game (19.0) and rebounds per game (12.7) represented his lowest numbers since his third year in the association and we expect the gradual downswing to continue. Players who are ranked below Howard — and probably shouldn't be — include Damian Lillard, Kyrie Irving, and Jimmy Butler.
Our ranking: No. 25-30
All data courtesy of Basketball-Reference.com and ESPN.com.
Follow Victor on Twitter @vbarbosa1127