The Commissioner's Problem With the NBA Playoffs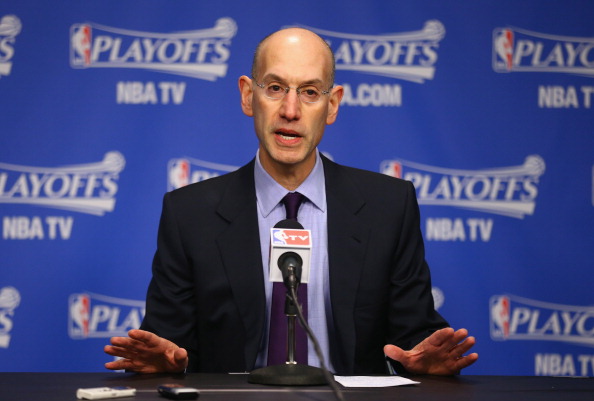 It appears as if NBA commissioner Adam Silver lives by the motto, "if it's broke, fix it." This time, the topic at hand is the NBA playoff structure. And Silver thinks it's time for a change.
The current playoff format in the NBA is based around conference seeding. But, given the state of the league right, and the fact that the teams in the Western Conference have been far superior to their Eastern Conference counterpoints for quite sometime now, this playoff structure doesn't always bring the best teams to the postseason.
Silver discussed this problem while appearing on Comcast SportsNet Bay Area during a regular season contest between the Dallas Mavericks and the Golden State Warriors. "Ultimately we want to see your best teams in the playoffs," he said. "And there is an imbalance and a certain unfairness."
Silver believes that the best way to solve this problem would be to give the six division winners automatic playoff berths, and then determine the next 10 spots based on teams' overall records. This would make the playoffs even more competitive by making sure that the best teams are included. We, for one, believe that Silver is on point in his assessment of the current playoff structure. And he's not looking to stop there. "I don't think the discussion should end there," continued Silver. "And as I've said, my first year I was studying a lot of these issues, and Year 2 is time to take action."
The truth is it's more like swift action.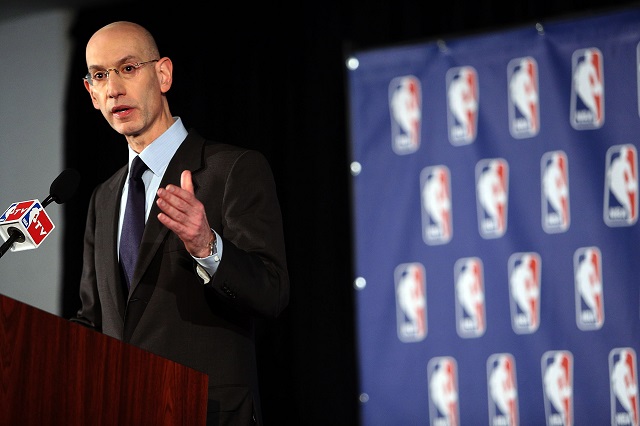 What makes Silver such a standout commissioner is the fact that he's actually not afraid to take a stand. He doesn't mince his words, and he doesn't hesitate. From the moment last year, when Silver decided to ban Donald Sterling from the NBA for life, we learned what type of commissioner he was going to be.
We learned that he was going to be straightforward and decisive. We learned that he was going to put the integrity of the sport first, and he wasn't going to tolerate injustice. His actions make people proud to be affiliated with the league. That's what a true leader is supposed to do. Not only that, but Silver is a progressive thinker who recognizes that the NBA needs to get with the current times.
For instance, take a look at his stance on gambling in professional sports. Silver sees legalized sports betting as an inevitability. And he is not going to stop the NBA from participating in it as long it's legalized and properly regulated. Also, speaking of participation, Silver is also aware that the NBA is filled with an immense amount of talent, and he believes that more players should be recognized for it. That's why he believes in showing the love and expanding the rosters. The NBA is great, but Silver sees how it can be better.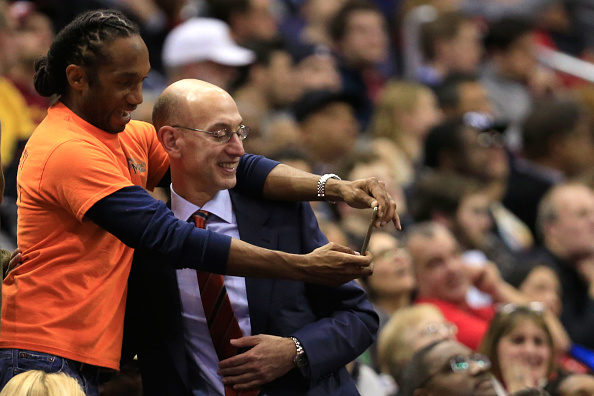 It's refreshing to see the commissioner of a professional sports league speak their mind. It's even more impressive to see one stick to their convictions and principles. Nothing is perfect, especially in pro sports. But it can't get any better if the people tasked with it maintenance, just sit on their hands and do nothing. And we don't have that in the NBA.
Silver is not a man who's just happy being the commissioner of the NBA. He's a guy who recognizes the infinite possibility of this league, and wants to help lead it into the future. Complacency is not an option under Silver's watch. If there's something wrong, he's going to attempt to fix it. Silver is not about more of the same. He's about the change.