NBA All-Star Game: Predicting the Eastern Conference Starters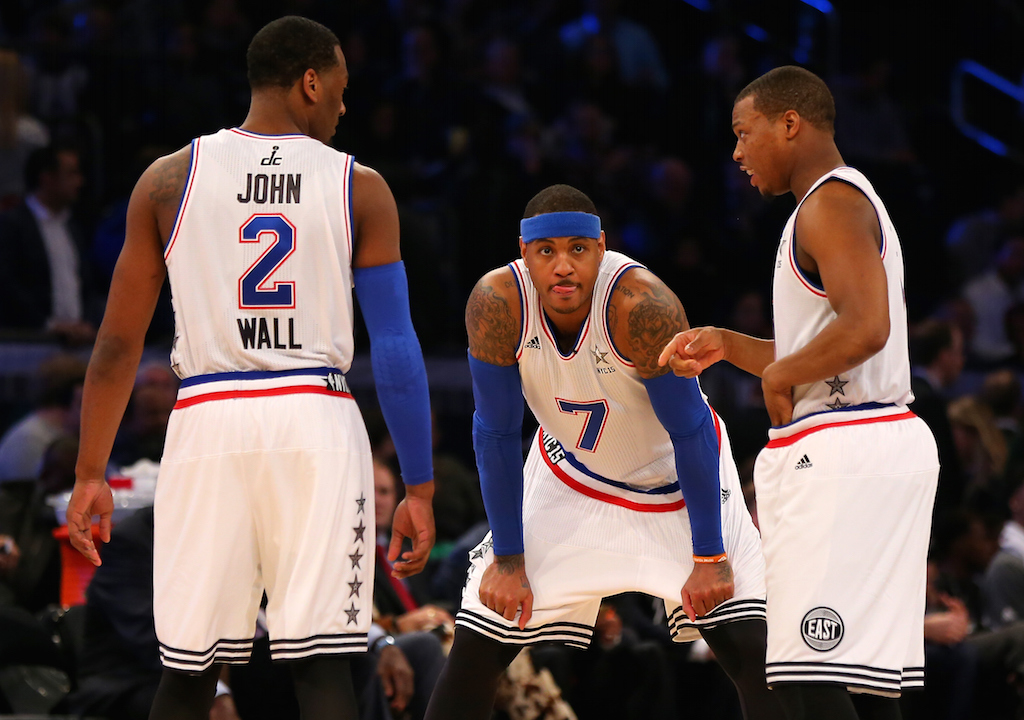 On Thursday, the voting for the 2016 NBA All-Star Game officially kicked off. And since we love any opportunity to talk about one of the most exciting spectacles of the NBA season, this news is right up our alley. For those (hopefully few) individuals who haven't paid attention, this year's star-studded affair takes place on February 14 in Toronto, marking the first time in the 65-year history of the event that the All-Star Game will take place outside of the United States.
This makes it the perfect time for the NBA to bring some other exciting (and new) elements to the table. Aside from keeping the uniforms for this year's game fresh and simple, the NBA decided to go the Nascar route and place a Kia brand logo on the upper left corner of the jersey. In case you weren't aware, this is actually a big deal. But you know what's an even bigger deal? The players who will sport these particular threads (you see what we did there?).
While the voting for this year's event just started, it's not too early to try and guess — one conference at a time — which players will eventually find themselves in the starting lineup. Here are the Eastern Conference players who we think will start in the 2016 NBA All-Star Game.
Guards (2)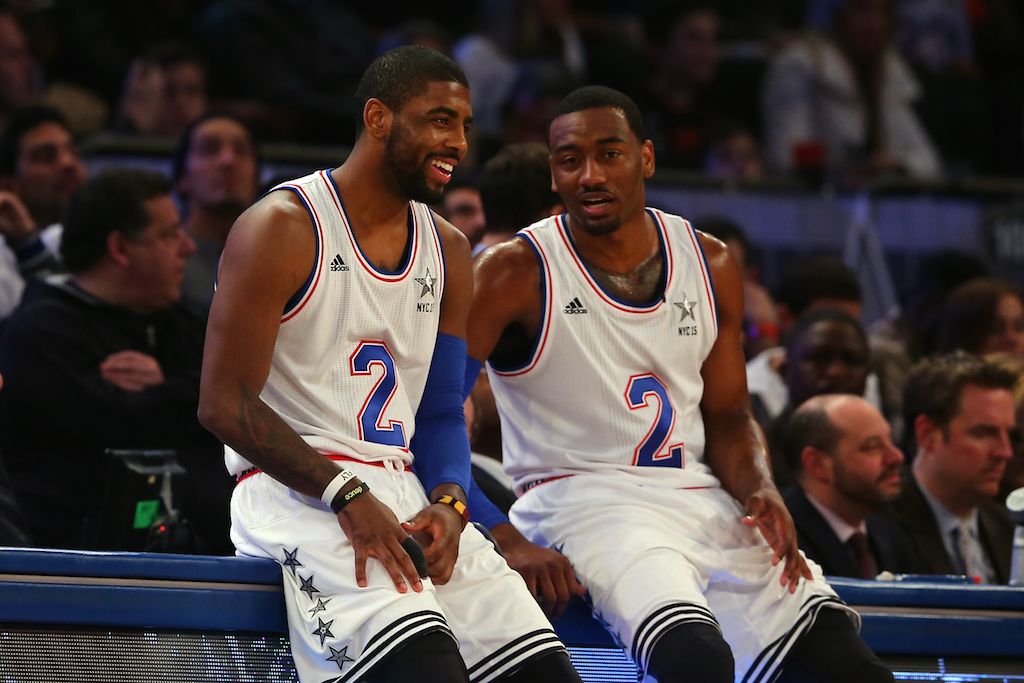 Prediction: Kyle Lowry (Toronto Raptors), Dwyane Wade (Miami Heat)
In last season's All-Star Game, the Eastern Conference featured two point guards, Kyle Lowry and John Wall, in its starting lineup. That may go against conventional wisdom, but it wouldn't shock us to see it happen again this year. Of course, there are other worthy players at the two spot. Believe us, there are. If we had it our way, we'd see either Toronto's DeMar DeRozan (21.4 PPG, 4.2 RPG, 4.3 APG) or Chicago's Jimmy Butler (20.9 PPG, 5.3 RPG, 3.4 APG) crack the starting lineup as the shooting guard.
Yet, when you consider that the fans tend to show love to their favorite players, we could easily picture Dwyane Wade regaining his spot in the East's starting five. As far as point guards are concerned, last year's starters seem like obvious locks to make the team. Through 23 games, Lowry is shooting 43.2% from the field and putting up 22.0 points per game. He is second in the NBA in steals per game with 2.5.
For his part, not only is Wall averaging 19.6 points a contest, but he's also fourth in the NBA in both assists per game (8.2) and steals per game (2.5). Both of these guys could easily be in this year's starting lineup. However, our guess is that only one will. As difficult as it is, we're going with our gut — and our gut says fan voting will look to the heart (and also show love to the location of this year's event).
Forwards (2)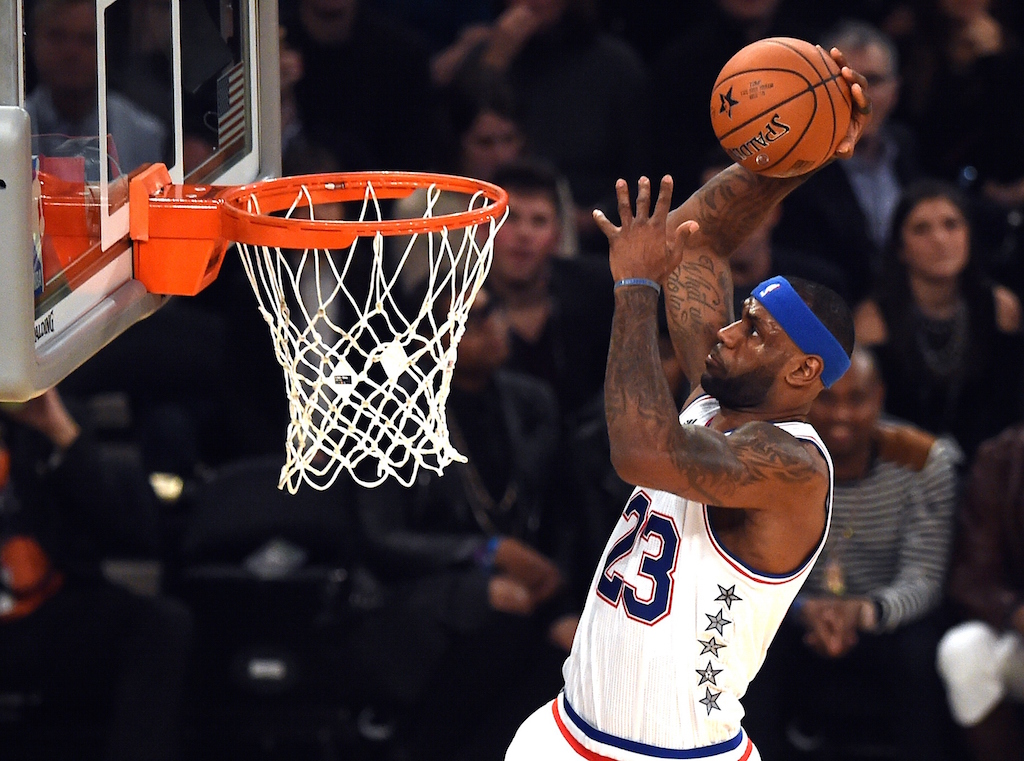 Prediction: LeBron James (Cleveland Cavaliers), Paul George (Indiana Pacers)
For all the quality forwards in the Eastern Conference, only two players will find themselves in the starting lineup. As unfair as this may sound, we think the forward spots will come down to three players: Carmelo Anthony, Paul George, and LeBron James.
Based on numbers alone, Anthony is by far the least deserving of a spot in the starting five. His rebounds are up at 7.3 per game (last year he was grabbing just 6.6 a night), but he's only averaging 21.1 points per game on 40.1 % shooting. Not exactly the Melo we're all used to. If he gets one of the two available spots, it will be based on popularity alone.
We think it's futile to discuss LeBron James. He's in. Guaranteed. That leaves us with Indiana's George who has been nothing short of spectacular. He's third in the NBA in scoring, averaging 27.9 points per game; he's shooting 44.9% from the field; and he's pulling down 8.2 rebounds a night. Clearly he recovered from the gruesome leg injury that forced him to miss all but six games in the 2014-15 season. Call us crazy, but we truly believe the fans will do right by the individuals who play the best ball this season.
Center (1)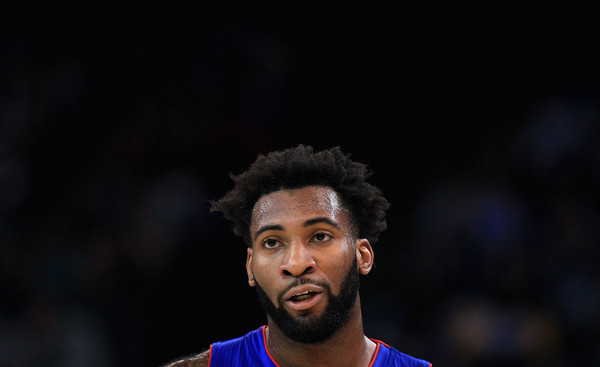 Prediction: Andre Drummond (Detroit Pistons)
Last year, in his first season with the Chicago Bulls, Pau Gasol (pictured above) reminded everyone that he was among the best big men in the entire NBA. He was more than worthy of representing the Eastern Conference as the team's starting center. This year, we expect an unfamiliar face to hold the spot. The Eastern Conference features plenty of solid bigs. However, when it comes to this season, only one of these giants leaves us in complete and utter awe.
For that, we give it up to Detroit Pistons superstar Andre Drummond. Through 23 contests, the 22-year-old is averaging 18.0 points per game, 2.0 steals a night, and leading the NBA with a ridiculous 16.7 rebounds a contest. As far as we're concerned, not only should Drummond suit up for the first All-Star Game of his career, he should take the opening tip for the East Conference as well.
All statistics courtesy of Basketball-Reference.com, NBA.com, and ESPN.go.com.