NBA All-Star Game: Why Draymond Green Deserves to Be a Starter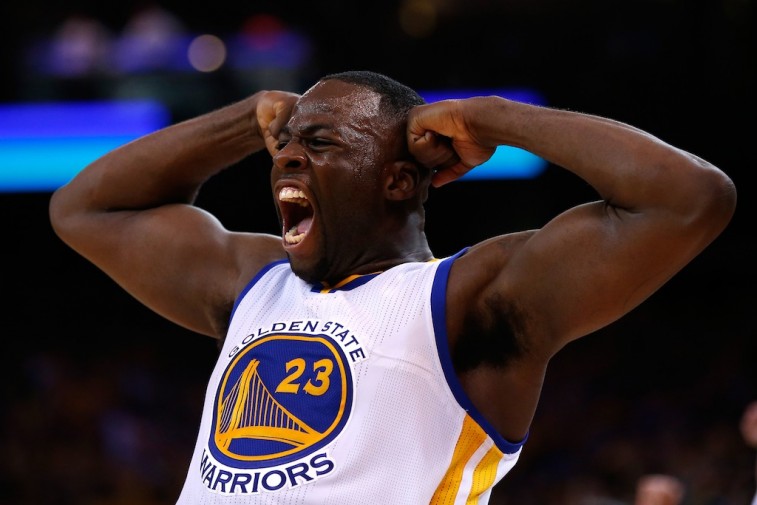 In the second round of returns for 2016 All-Star game voting, a few noticeable trends developed beyond Los Angeles Lakers guard Kobe Bryant grabbing a comfortable overall lead among the players in both conferences, an understandable byproduct of his retirement tour. The most obvious rise in overall standings involved Warriors' forward Draymond Green, who moved into the starting lineup with the third-most votes for frontcourt players in the Western Conference, leaping over San Antonio Spurs forward Kawhi Leonard and Los Angeles Clippers forward Blake Griffin in the standings.
It's no coincidence that this sudden increase in votes follows the most productive stretch of games in Green's young career, putting together a streak of three consecutive triple-doubles, and then adding another triple-double two contests later, making it four in a span of just five games. Green's play over that stretch helped him earn his first career Western Conference Player of the Week Award for games played from December 28 to January 3.
His three straight triple-doubles made him just the second Warrior to accomplish that feat, and the first since Tom Gola pulled it off in the 1959-60 season — in a league (and game) that is mostly unrecognizable today. Green is also just the second player to do so in the past seven seasons, along with Oklahoma City Thunder guard Russell Westbrook, who recorded four straight last season.
Green is just the 15th player in league history to notch three straight triple-doubles, joining Larry Bird, Oscar Robertson, Elgin Baylor and Wilt Chamberlain as the only players in NBA history to tally at least 29 points, 17 rebounds and 14 assists in a single game. This span of games also included posting a career-high 16 assists, which is the most in a game by a Warriors starting forward since Rick Barry had 19 on November 30, 1976 against the Chicago Bulls.
It hasn't just been Green's play of late, as he put together a stellar campaign in his fourth year in the league, averaging career highs in points (15.2), rebounds (9.7), assists (7.3), blocks (1.4), three-point percentage (42.3), and field goal percentage (47.5). He leads all power forwards in three-point percentage, and his 7.4 assists per game are the most ever by a Warriors forward in a single season. If he continues to average at least seven assists per game through the rest of the season, he will become only the seventh non-guard to accomplish that feat in NBA history; a list filled out by guys like Bird, Chamberlain, Grant Hill, John Havlicek, and LeBron James.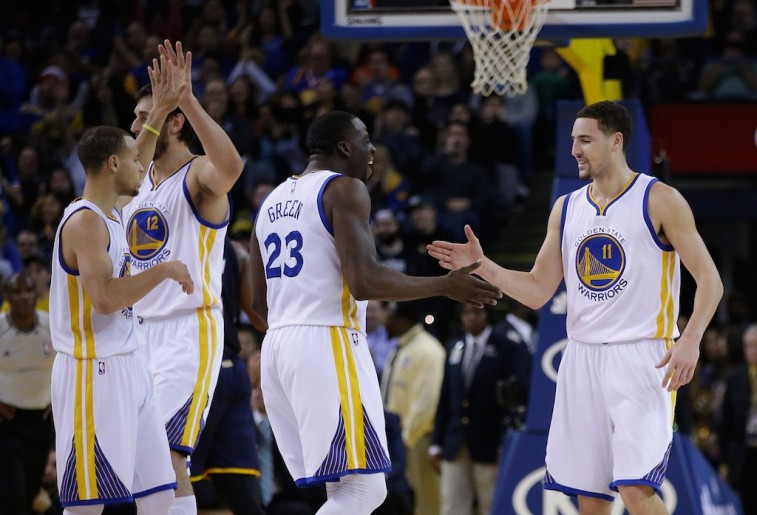 The 25-year-old currently leads the league with eight triple-doubles, which is an NBA record for a power forward in a single season. Green sits fourth all-time in team history in career triple doubles with nine. He is the first non-guard to record eight triple-doubles in a single season since Grant Hill (13) in the 1996-97 season. What all these statistics signify about Green is that he has put himself in some elite company this season. He is well deserving of the honor of starting in what would be his first career appearance in the 2016 All-Star game.
Green has elevated his play over the last couple seasons to become the heart and soul of the current Warriors' team. Reigning MVP Stephen Curry may be the head of the snake and Klay Thompson may be the second scoring punch, but Green is the true dictator of the team's overall success. He does a little bit of everything for the Warriors on both ends of the floor. Yes, Leonard is having a breakout year offensively, and it could be argued that he is the best two-way player in the league, but the impact that Green makes on the entire team is extremely difficult to top.
In Griffin's case, he has been a mainstay for the Clippers and a huge part of their success, but his recent injury could severely hurt his chances of reclaiming a starting role over either Green or Leonard. That said, even if Griffin does return before then, the totality of Green's campaign should warrant enough votes to keep him in the running for the starting spot in the West. All in all, what Green has accomplished over the last few games, along with his overall production so far this season, is more than deserving of one of the five starting spots for the Western Conference All-Star team in Toronto next month.
Statistics courtesy of Basketball Reference, ESPN.com and NBA.com.
Want more great content like this? Sign up here to receive the best of Cheat Sheet delivered daily. No spam; just tailored content straight to your inbox.