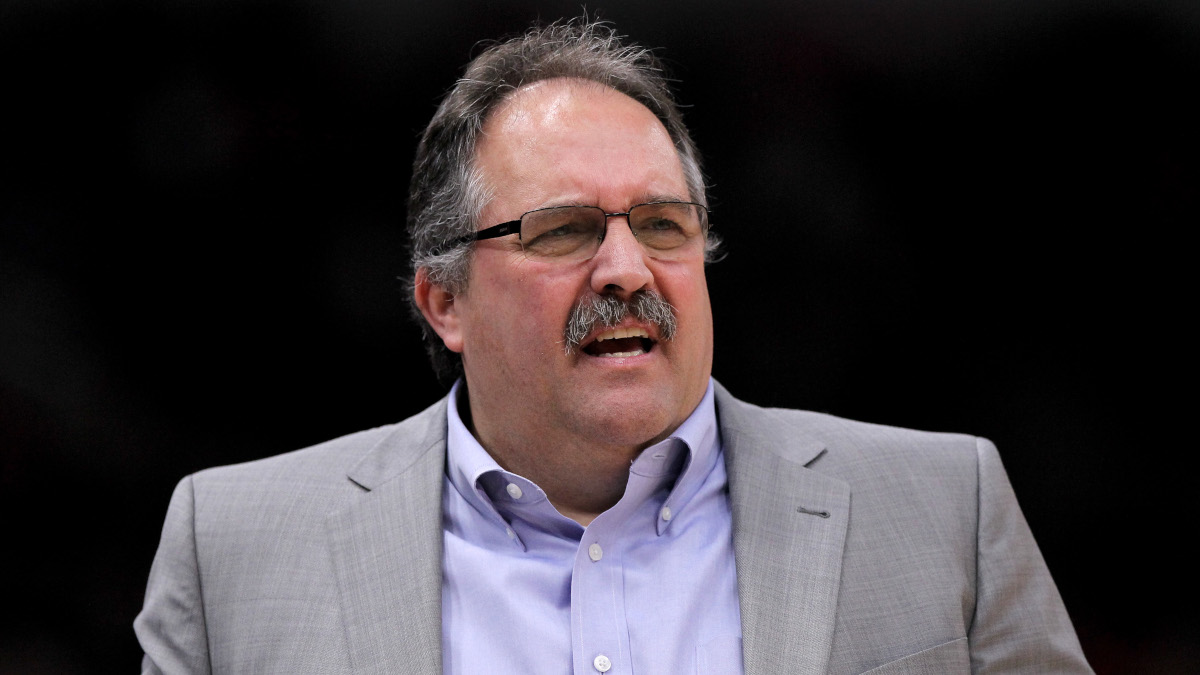 NBA All-Star Voting: Stan Van Gundy Isn't Wrong About Fan Voting, But He's Missing the Point
NBA All-Star voting will always be more about popularity than performance, But every year, someone gets upset that it isn't. Stan Van Gundy took the role in 2022.
In the most recent episode of Old Man Yells at Cloud, former NBA coach turned broadcaster Stan Van Gundy blasted fans after checking out the NBA All-Star voting returns. NBA players aren't getting support for the quality of their play as much as for their fame. In other words, it's just like every year.
Van Gundy professes understanding of the phenomenon before criticizing the returns anyway. But since anomalous voting results haven't been part of the All-Star process since the beginning of All-Star games, it's good we have someone on the ground doing the complex reporting.
First, Stan Van Gundy is right about NBA All-Star voting
In a Jan. 16 tweet, Stan Van Gundy expressed dismay at where some players ranked in the most recent voting results for the Feb. 20 NBA All-Star Game in Cleveland.
Among Western Conference guards, Klay Thompson of the Golden State Warriors was fourth in returns released by the NBA last week. That's one spot ahead of Phoenix Suns standout Devin Booker.
Similarly, the former coach of four NBA teams expressed surprise that Carmelo Anthony of the Los Angeles Lakers is polling better than Karl-Anthony Towns and Rudy Gobert among Western Conference frontcourt players. In the Eastern Conference, backcourt players Kyrie Irving and Derrick Rose are ahead of Toronto Raptors star Fred VanVleet and young Cleveland Cavaliers point guard Darius Garland.
The thing is that Van Gundy isn't wrong. Logically, it makes zero sense for Thompson — who has played in four games — leads Booker, the leading scorer for the team with the NBA's best record. Or that Irving, who just made his fourth appearance of the year on MLK Day, and the injured Rose are ahead of VanVleet and Garland, floor leaders for two of the most surprising teams in the league.
But since when has logic had anything to do with NBA All-Star voting?
Stan Van Gundy says he gets it, but his words scream that he doesn't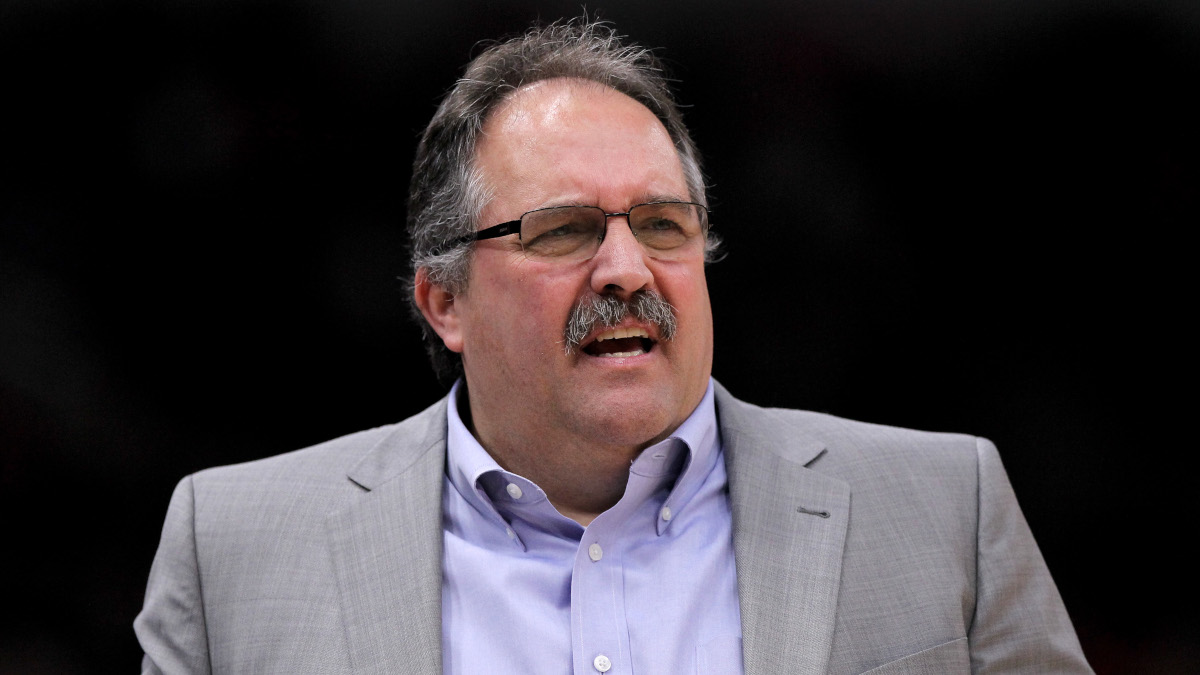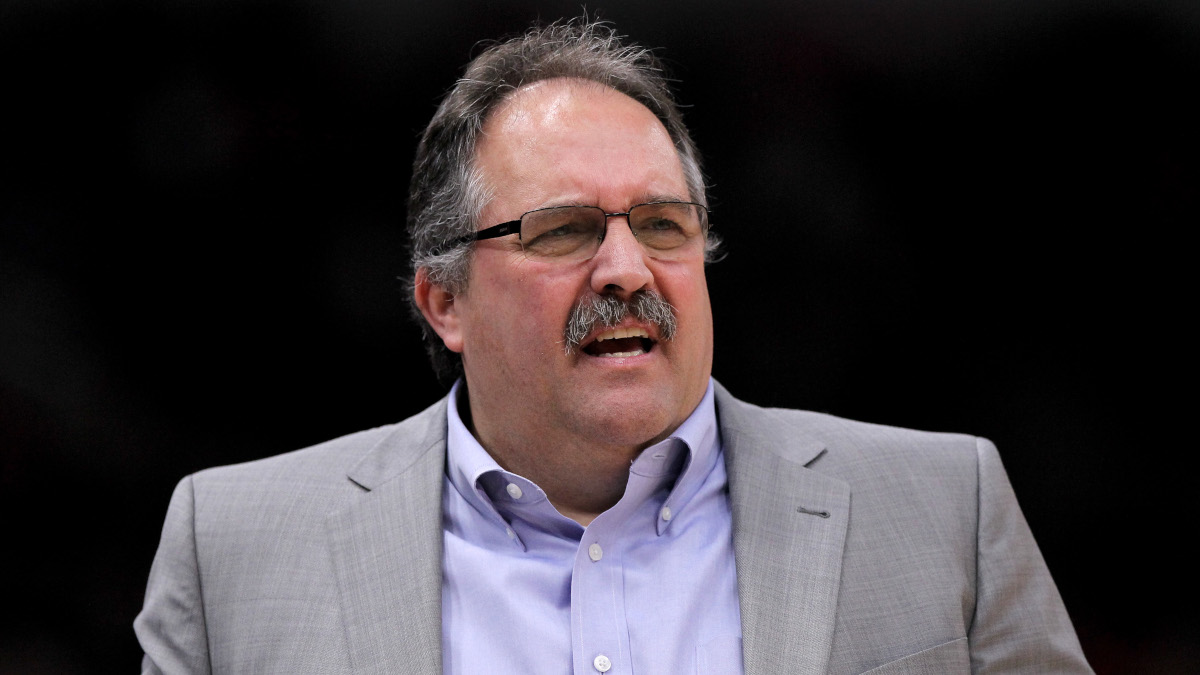 The NBA All-Star Game is an exhibition game. Fans have participated in NBA All-Star voting since 1974, and there have been questions raised nearly every year about the results.
Here's the thing, though. Fans aren't experts on the NBA. They aren't former coaches drawing a large salary to analyze the game on television. In other words, the voters aren't Stan Van Gundy.
Put a ballot in front of them, and fans will react most strangely. They're going to — prepare yourself because this is a stunning revelation — vote for their favorite players regardless of how said players are performing.
In other news, scientists have learned water is, in fact, wet.
It's a popularity contest. With all due respect to the greatness of Towns and Gobert, more fans know Anthony's name. It's not complex at all.
There are valid reasons for players to get upset about not being chosen. But those reasons are the fault of the league, the teams, and the players. It's not on the fans.
Linking financial incentives to NBA All-Star voting was a terrible idea
The number of All-Star games is one of the first biographical identifiers used by most fans and media to determine a player's relative value. Players have clauses in their contracts for bonuses contingent upon selection to the All-Star Game.
That is not the fault of the fans doing the NBA All-Star voting. Tying a financial incentive to the whim of the fans seems ridiculous when you say it out loud.
Yes, I'd like tens or hundreds of thousands of dollars tied to the voting results by people about who they want to see in a game that means nothing in the standings. When did that ever seem like a good idea?
Part of the fault belongs to the media. We're the ones who cite the number of All-Star appearances. A better measurement is All-NBA selections. Those have (or should have) a basis in performance, as opposed to the popularity contest of NBA All-Star voting.
The NBA introduced a players' component to the All-Star voting in 2017. Last year, players cast ballots for, among others, Quinn Cook, PJ Dozier, CJ Elleby, Solomon Hill, and Nick Richards. Where is Stan Van Gundy's outrage about those results?
Last year, four players voted for Thanasis Antetokounmpo. Three threw their support behind Tacko Fall.
It makes the "fans don't know what they're doing" shouts ring hollow.
The NBA All-Star Game is for the fans. It doesn't have to make sense to insiders like Stan Van Gundy. The NBA All-Star voting always has and will always yield results that defy logic. But a glance at pop culture shows that reasoning and popularity are about as opposed as two things can be.
Statistics courtesy of Basketball Reference.
Like Sportscasting on Facebook. Follow us on Twitter @sportscasting19.