NBA All-Star Weekend: When Are the 2022 Skills Challenge, Three-Point Contest, and Slam Dunk Contest?
NBA All-Star Weekend is almost here, which means the best players in the world will soon face off in the annual NBA All-Star Game. But before that, the league will host some of its most entertaining events of the mid-season break in the skills challenge, three-point contest, and slam dunk contest.
So, when do those three competitions take place? Here's everything you need to know.
The NBA's 2022 skills challenge, three-point contest, and slam dunk contest take place on Feb. 19
The NBA's 2022 All-Star Weekend takes place Feb. 18-20. The festivities tip-off with the celebrity game at 7 p.m. Eastern Time on Feb. 18 and the rising stars challenge at 9 p.m.
On Feb. 19, the league will host All-Star practice at 11 a.m. before the NBA x HBCU Classic game between Morgan State and Howard University at 2 p.m.
Then, it will finally be time for the three electric competitions.
Coverage for the NBA All-Star Saturday Night events begins at 8 p.m., with the skills challenge taking place first. The three-point contest will then follow it, and the slam dunk contest will close the night.
The league will also host its G League Next Gem Game between the Cleveland Charge and G League Ignite at 2 p.m. on Feb. 20 before airing the All-Star game at 8 p.m. that evening.
Each NBA All-Star Weekend competition has an iconic history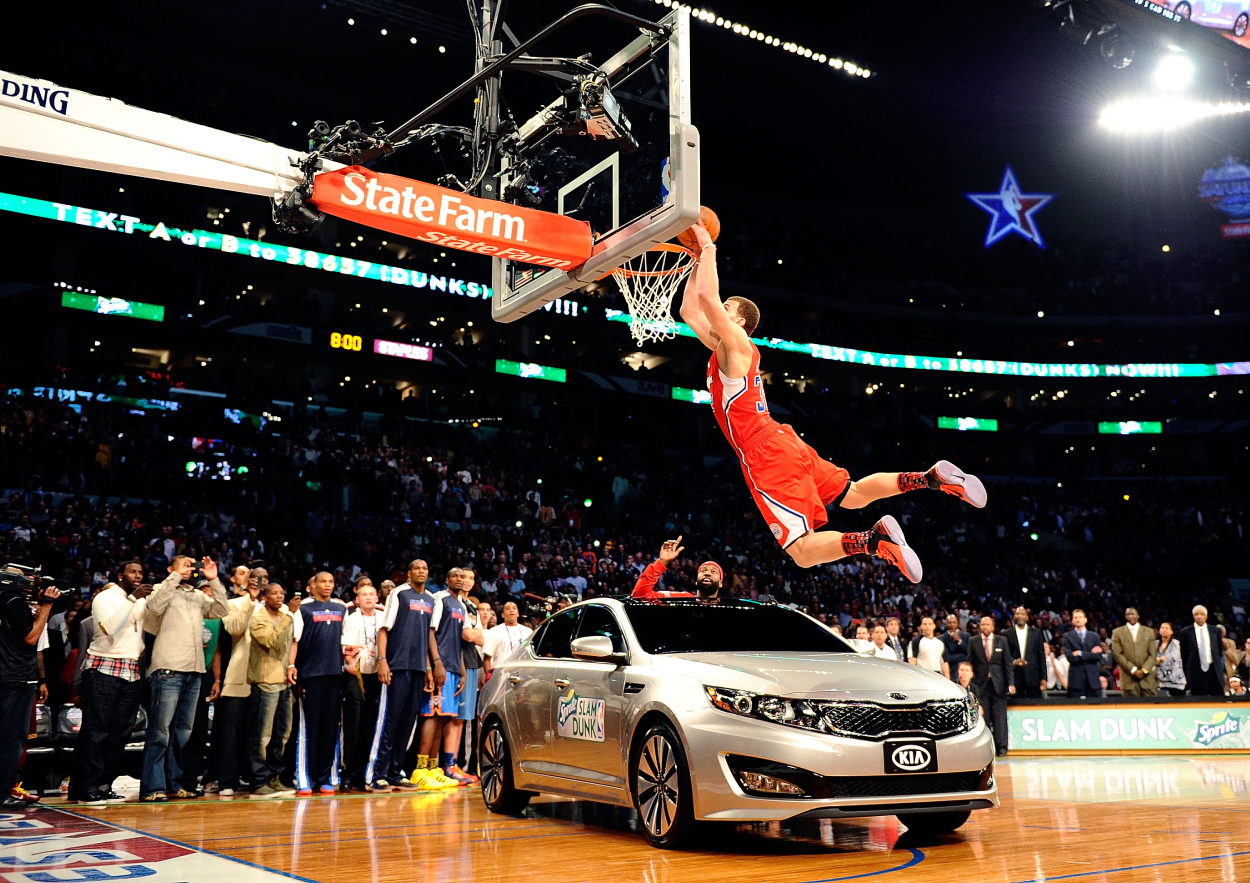 The skills challenge, three-point contest, and slam dunk contest have each had a strong presence during NBA All-Star Weekend over the years. Some legendary players have won the competitions.
For the skills challenge (which only started in 2003), Hall of Famers Jason Kidd (2003) and Steve Nash (2005 and 2010) both won it, as well as future Hall of Famers Dwyane Wade (2006 and 2007), Stephen Curry (2011), Tony Parker (2012), and Damian Lillard (2013 and 2014). But while guards dominated the competition for years, big men have had success lately, including Karl-Anthony Towns (2016), Kristaps Porzingis (2017), Bam Adebayo (2020), and Damontas Sabonis (2021).
The three-point contest has had a longer relationship with NBA All-Star Weekend than the skills challenge (the first one was in 1986) and, in turn, has had even more legendary winners. Larry Bird won it in 1986, 1987, and 1988, while Ray Allen came out on top in 2001, and Dirk Nowitzki won the trophy in 2006. Paul Pierce, Kevin Love, Kyrie Irving, Stephen Curry, Klay Thompson, and Devin Booker have also won the contest.
The slam dunk contest, however, is always the highlight of the night, and some of the greatest players ever have won that. The GOAT (arguably) Michael Jordan won it in 1987 and 1988, and Kobe Bryant had the best jams in 1997. Other all-time greats like Dominique Wilkins, Vince Carter, Dwight Howard, and Blake Griffin have also taken home the trophy.
NBA All-Star Weekend will give fans a glimpse of the past, present, and future
No matter who wins the skills challenge, three-point contest, and slam dunk contest, NBA All-Star Weekend will give us a glimpse of basketball's past, present, and future.
Fans will see someone like LeBron James, who is both the league's past and present, play in his 18th All-Star game. He has been one of the biggest stars in the world since 2003, but he continues to dominate his competition for the Los Angeles Lakers.
However, future stars will also be present that weekend. There will, of course, be the NBA Rising Stars Challenge with rookies, second-year guys, and soon-to-be NBA players who play in the G League. But youngsters like Darius Garland, Trae Young, Ja Morant, and Luka Doncic will also compete in the All-Star game.
All in all, NBA All-Star Weekend should be a blast for those in attendance and fans watching on TV. But the most intriguing part will be seeing guys like LeBron James going up against up-and-coming players like Darius Garland.
Stats and All-Star Weekend schedule courtesy of NBA.com
RELATED: NBA All-Star Game: Ranking the 3 Biggest Snubs from the Full Roster