NBA: Alvin Gentry's Strong Stance on Zion Williamson Being Compared To LeBron James
Since being selected with the first overall pick by the New Orleans Pelicans, the buzz around Zion Williamson hasn't dwindled down. It quickly brought comparisons to many of the game's greats past and present when they first entered the NBA, such as Los Angeles Lakers forward LeBron James. With that in mind, Pelicans head coach Alvin Gentry has come out strong on all the chatter.
Zion Williamson hype
Over the last year, Williamson has been one of the most talked-about players in the game of basketball. He put himself on the national stage after an impressive lone season at Duke, where he proved to be a one-of-a-kind player.
Williamson led the Blue Devils to a deep run in the NCAA tournament, while his elite production helped him become the consensus choice for the National Player of the Year award. Beyond just his production, he has shown himself to be a physical specimen with remarkable athleticism that separates him from any other talent that has entered the NBA from college.
All of this made it a natural choice for him to make the leap to the next level this past summer, as he was the clear-cut choice for the first overall pick. Williamson now has the opportunity to quickly make an immediate significant impact to prove he's the next rising star in the NBA.
Alvin Gentry rebuffs Zion Williamson's comparisons to LeBron James
It hasn't taken long for Williamson to be compared to some of the NBA's greatest players despite having yet to play a regular-season single game.
Among those early comparisons has been lining him up to LeBron James, who entered the league as the most-hyped high school player that the NBA has seen. James has more than fulfilled that potential by putting together a first-ballot Hall of Fame career while being regarded as one of the greatest players of all-time.
In light of that, Pelicans head coach Alvin Gentry voiced before his team's first preseason game on Monday night that the organization is not going to feed into that conversation around Williamson, according to Malika Andrews of ESPN.
"They shouldn't do that [comparing]," Gentry said. "We are not doing that. We are comparing Zion to Zion. We want Zion to be the best Zion Williamson that he can be. Not anybody else. We want him to be the best basketball player he can become using his name and no comparison…I know that it's inevitable that that's going to be the case, but we are not drinking that Kool-Aid."
New Orleans' focus is clear on letting the 19-year-old develop into the best player he can be on the court without any internal pressure or expectations placed upon him.
Expectations for Zion Williamson's rookie year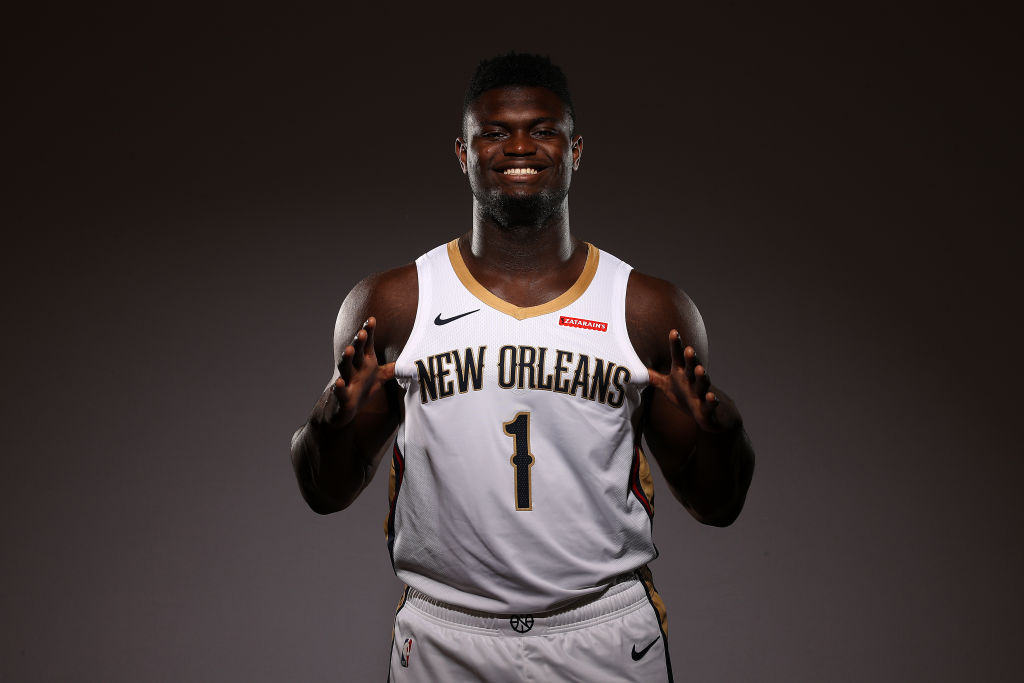 There are plenty of outside expectations around Williamson, which he will have the opportunity from the get-go to carve out his own lane in the NBA.
He will play a significant role as the Pelicans will provide him with every chance to grow and improve on the court. Williamson is joining a cast of other young talents such as Brandon Ingram and Lonzo Ball along with proven veterans such as Jrue Holiday and JJ Redick that will help him learn the ropes along the way.
Williamson looks to be in an ideal situation where he will play on a team where he can grow along with the coaching staff headed by Gentry that could best utilize his unique skill set. It may just come down to him making the best of what lies ahead of him.