NBA: Andrew Wiggins' Self-Assessment Probably has Scouts Laughing
Before each season, ESPN puts out its annual list of top 100 players in the league. There are often surprises in the rankings that have created much chatter around the league, such as Zion Williamson placed higher Klay Thompson. One notable name that didn't grab a spot on the list was Minnesota Timberwolves veteran forward Andrew Wiggins, who had some strong comments about his absence from it.
Andrew Wiggins' unfulfilled potential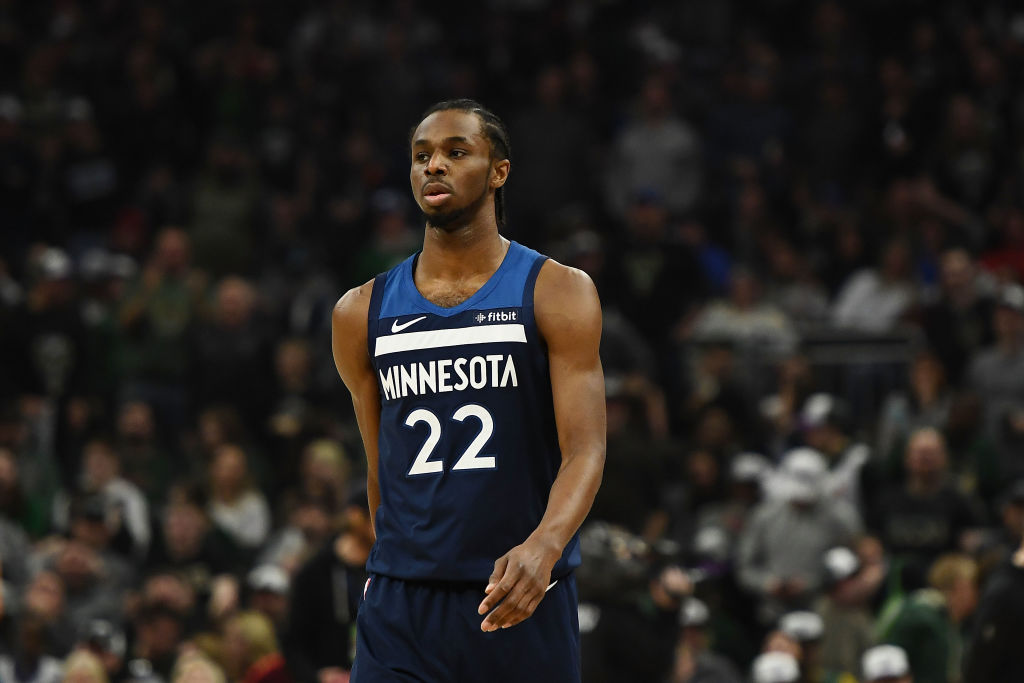 Entering the NBA, there was plenty of chatter surrounding Wiggins' potential to become one of the rising stars.
He has struggled to breakthrough in any significant manner that is expected from a first overall pick. Wiggins has shown the capacity to be a capable scorer averaging 19.4 points for his career, but hasn't become a factor in any other part of his game.
He's coming off a campaign where he averaged 18.1 points, 4.8 rebounds and 2.5 assists on a career-low 41.2% shooting from the floor and 33.9% shooting from 3-point range. On top of that, he has developed a reputation for being an insufficient individual defender who pigeon-holed him as solely being an iso-scoring option that has yet to prove to be an All-Star caliber player.
It has also brought forth much criticism towards the Timberwolves for signing him to a five-year, $147.7 million deal. With all that in mind, it landed Wiggins outside ESPN's top 100 list for the 2019-20 season, to which he has issued a strong response.
Andrew Wiggins believes he belongs on the top 100 list
Heading into his sixth campaign, Wiggins is hoping to lead the Timberwolves back to the playoffs. However, his attention has shifted towards the annual ESPN rankings that have left him off the list of top 100 players.
Wiggins has taken notice of what he feels is being slighted as he stated on Thursday that he doesn't believe there are 100 players better than him in the NBA, according to Eric Woodyard of ESPN.
"I don't really look at that too much, top 100 or not top 100," Wiggins told ESPN. "There's not 100 players better than me, so it doesn't matter what people think. Everyone is entitled to their own opinion. My job is to come out here and hoop, and that's what I'm going to do."
It's a list that has rookies Ja Morant (93) and Zion Williamson (42), who have yet to play an NBA game, placed above him. Wiggins has struggled to prove his reputation, and the assessment of his skill set can be changed.
Andrew Wiggins' chance to prove it on the court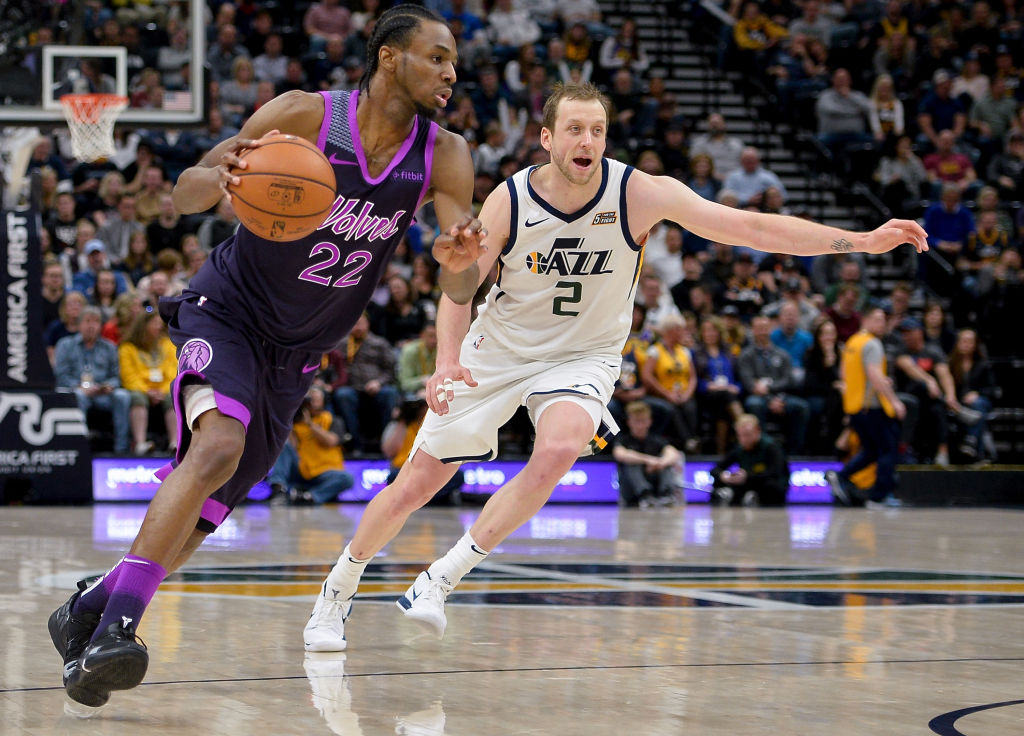 The Timberwolves roster has gone through some notable changes over the offseason, but there are still several key players that have been brought back.
Despite lingering trade rumors over the last few months, Wiggins is in the fold with the Timberwolves hoping he can lead the charge next to All-Star center Karl-Anthony Towns and their young core group. It was no secret that he had his struggles playing alongside Jimmy Butler and working under Tom Thibodeau, but this is a clean slate for him in the 2019-20 season.
The hope is that these comments could lead to a more motivated Wiggins that will demonstrate with his play that he can be the franchise cornerstone player that many believed he could become. He will have the opportunity on the court to show that in a significant role in the offense under first-year head coach Ryan Saunders.
Ultimately, it's on Wiggins to prove that the narrative around him isn't set in stone.