Who Are the Best Shooting Big Men in NBA History?
The game of basketball has evolved throughout history. It began with a peach basket, and turned into a sport played by professionals in cities across America. Then there was a 24-second shot clock. A three point line. The slam dunk, the sky hook, and Air Jordan. All of these have had their moment to shine. But what about the way the shooting center has changed the sport? Since we love to look back at players who have changed the game, let's look at the best shooting big men in NBA history.
Brad Miller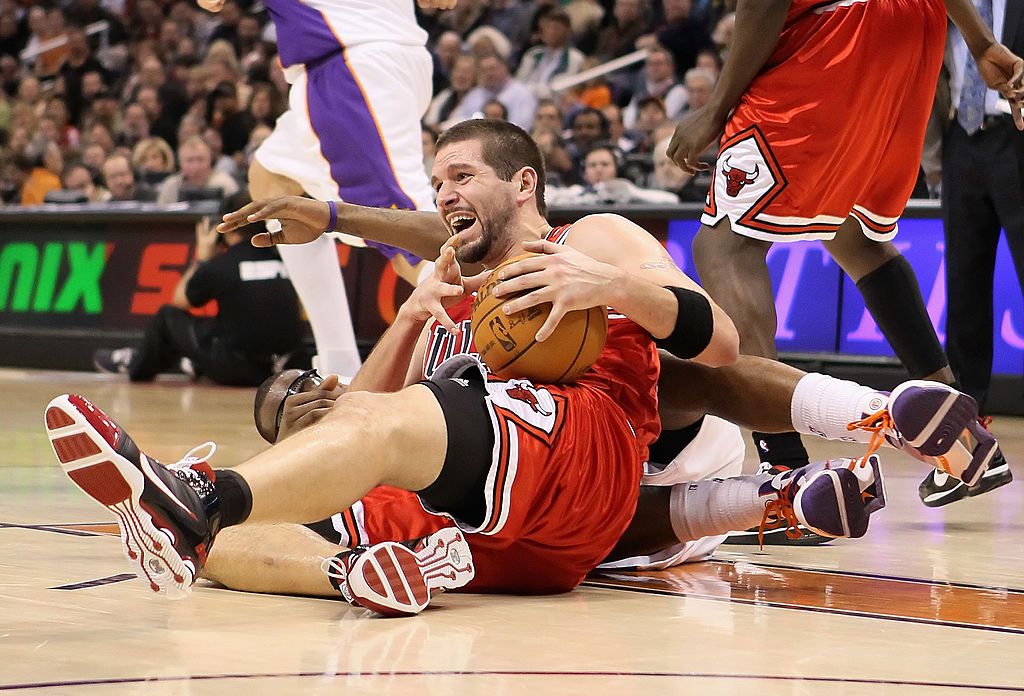 Brad Miller was never drafted by an NBA franchise due to concerns about his weight, instead being signed as an undrafted free agent by the Charlotte Hornets in January 1999. He played out two seasons as a backup for the Hornets before getting a multi-year contract with the Chicago Bulls. He broke out as a scorer and rebounder with the Bulls, playing a physical game and mostly getting his points around the basket and in the post.
The Bulls dealt him to the Indiana Pacers just a year-and-a-half into his contract, and then the Pacers moved him to the Sacramento Kings after the season. That's where he came into his own as a shooter. Miller began to move further and further from the basket, taking nearly half his shots between 16 feet from the basket and the three-point line at his peak. He even developed a decent shot from beyond the arc as well, knocking down 201 threes in his career.
Raef Lafrentz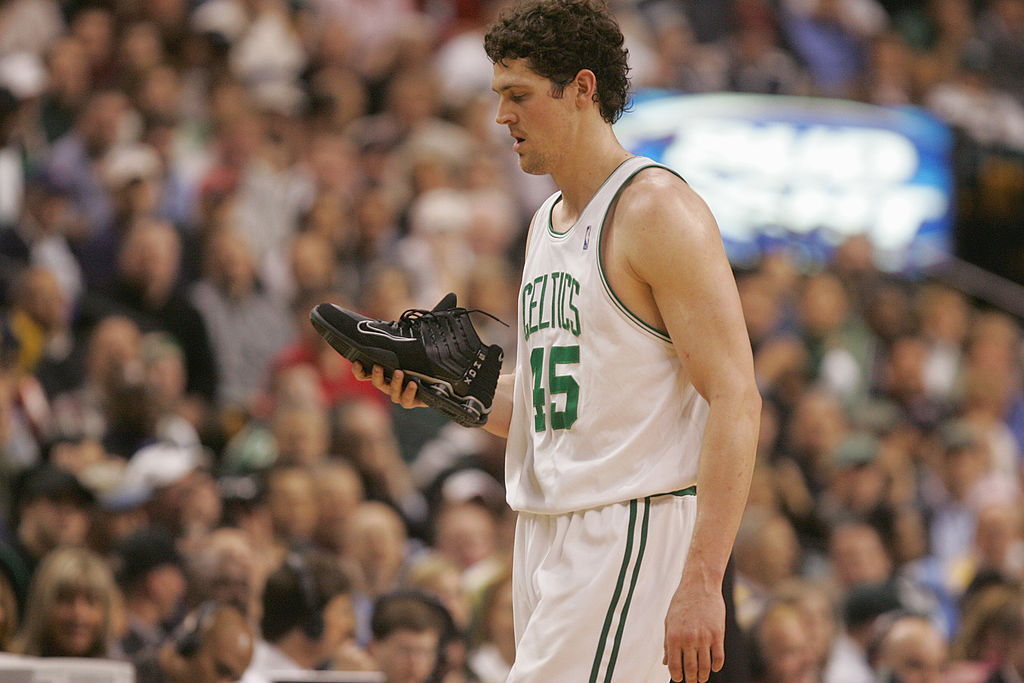 Throughout his career, Raef Lafrentz was extremely underappreciated for what he really was; a left-handed shooter who could knock down the shot at the top of the key and take the occasional three-pointer. Lafrentz averaged 13.2 points, 7.7 rebounds, and 2.9 blocks per game in his time with the Denver Nuggets. He was moved to the Dallas Mavericks in a deal involving Tim Hardaway and Juwan Howard, but unfortunately his career was never really the same.
Injuries cost Lafrentz large portions of several seasons, to the point where he became a bench player at best. He had to retire at 31, but he finished his career with 478 made three-pointers and a 36.3% clip from beyond the arc. He only shot 71.1% from the free-throw line in his career, but that was in large part due to poor early shooting. He put in an 81.1% season in 2004–05, including 82 three-pointers made in one of his final healthy seasons.
Mehmet Okur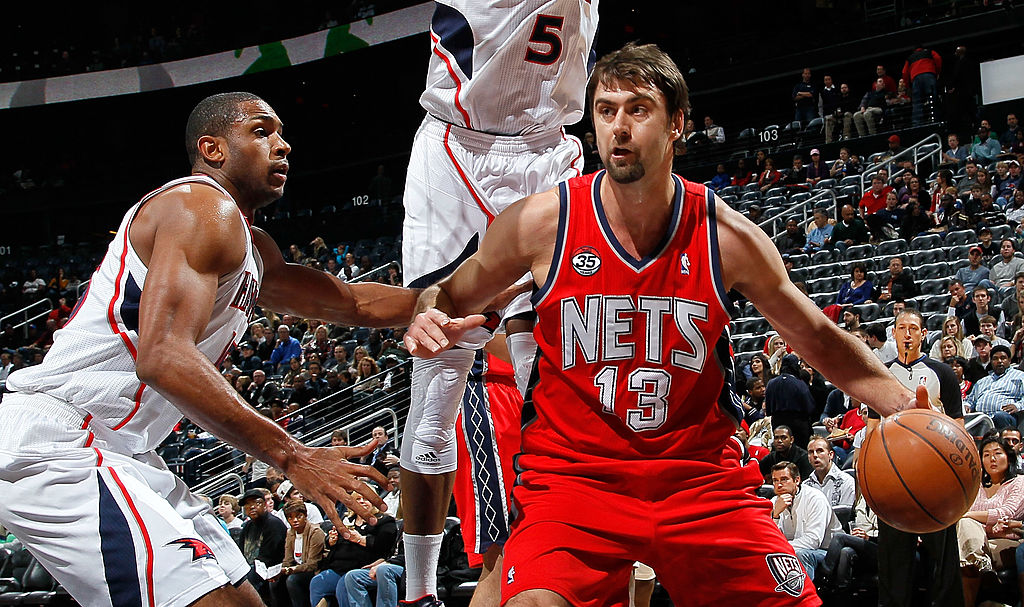 One of the most underrated players from his era, Mehmet Okur was an outstanding big man from long range. A true center at 6-foot-11 and 249 pounds, the native of Turkey was taken in the second round of the 2002 NBA Draft by the Detroit Pistons. He played two seasons with the Pistons before he moved on to the Utah Jazz, where his career really flourished.
Okur made one All-Star team during his time in Utah. On the whole he averaged 15.3 points, 7.6 rebounds, and 38.1% shooting from three-point range in seven seasons there. In a career that spanned 11 seasons, Okur hit 596 three-pointers and took the vast majority of his shoots at least 16 feet from the basket. Like Lafrentz, however, Okur's career was halted by injuries. He was mostly healthy for the majority of his NBA career, but missed the bulk of the 2010–11 and 2011–12 seasons before retiring at 32.
Arvydas Sabonis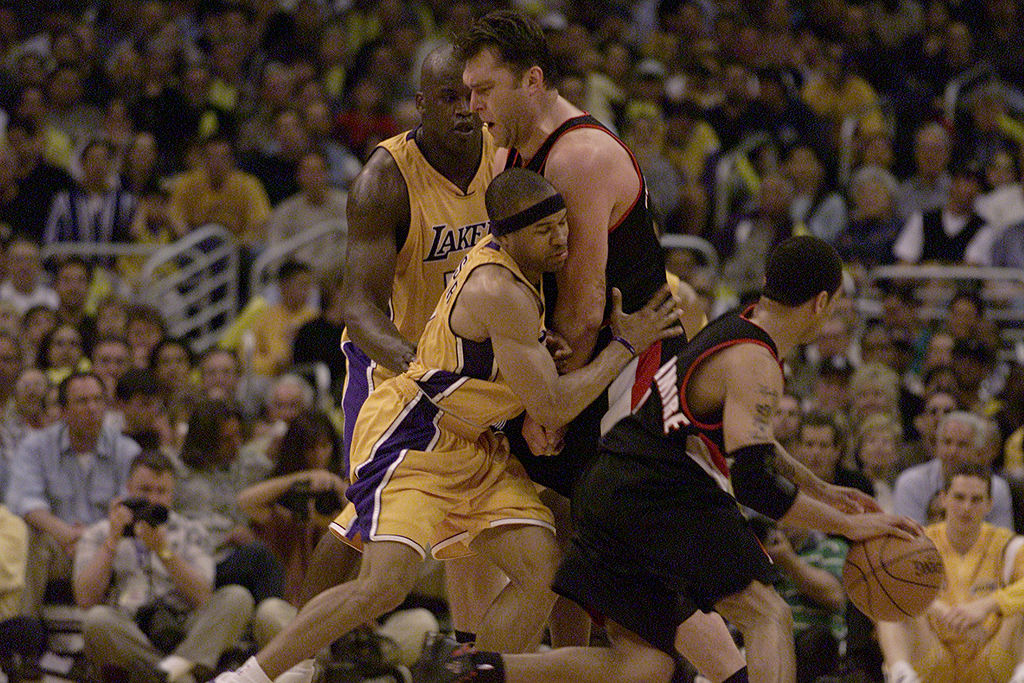 The original shooting big man, Arvydas Sabonis has become a basketball legend around the world. He didn't come over to the NBA until he was 31 years old and already a Hall of Fame player from his time in Lithuania. However, in his time with the Portland Trail Blazers, he became known as an excellent shooter who drew other large centers, such as Shaquille O'Neal, out of the paint due to his knack for hitting the jumper just a few feet inside the three-point line.
Sabonis wasn't much of a shooter from beyond the arc — he attempted just shy of one per game in his career with the Blazers — but he could really knock down jump shots and free throws. He finished his career a 50% shooter from the field and a 78.6% shooter from the free-throw line, including a year where he knocked down 84.3%. That's good for anyone, but for a man that stood 7-foot-3, it's phenomenal.
Dirk Nowitzki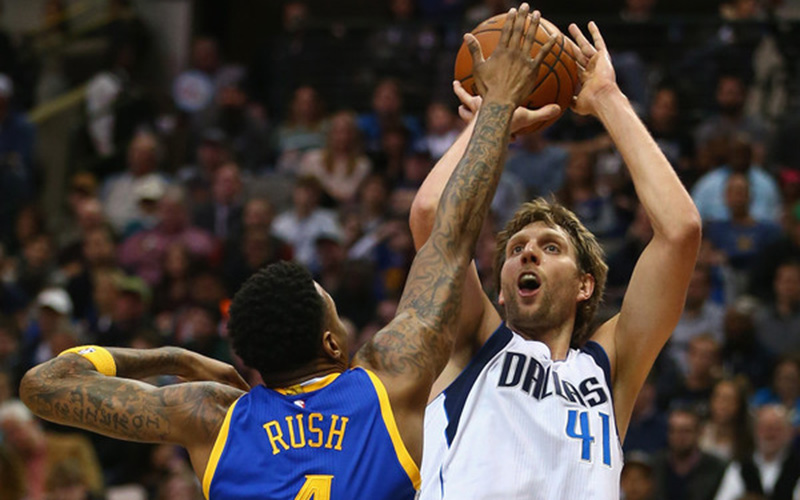 Dirk Nowitzki will be remembered as the superstar who broke the mold for big men. Drafted in 1999 by the Milwaukee Bucks and then traded on draft day to the Dallas Mavericks, Nowitzki quickly integrated his strong outside shooting abilities with a bigger frame and the knack for getting into the post, as well as getting to the free throw line. Dirk stands 7-feet-tall, but in his heyday he was as deadly from mid-range and long-range as anyone in the game (he holds a 38.1% average from downtown in his career and has 1,701 threes made to date).
Nowitzki has also been an outstanding free-throw shooter, hitting at 87.9% in his career. Overall, his Hall of Fame career will eventually end with numbers and accolades such as 22 points and 7.9 rebounds per game, an NBA MVP award, an NBA Finals MVP award, and one championship trophy. He will have spent his entire career in Dallas — minus those few moments he was a Milwaukee Buck — and is the greatest example that tall, excellent-shooting basketball players can be more than quality role players.
Statistics courtesy of ESPN and Basketball-Reference.