The NBA Should Beware as Clippers and Nets Are Heating Up; Week 3 NBA Power Rankings
After nearly three weeks of the NBA season, we have been unable to confirm that the Oklahoma City Thunder have asked the NBA to play their remaining 74 games against the Los Angeles Lakers. But it would make sense if they did. OKC is 2–0 against the Lakers and 0–6 against everyone else. Their unique strategy — fall behind by roughly 20 points before mounting a ridiculous comeback — is remarkably effective against LA.
What is irrefutable is that the Philadelphia 76ers had the right idea all along: surround a point guard with shooters and win often. What they were doing wrong was not using Joel Embiid as that point guard. Tobias Harris has missed the last four games with a breakthrough case of COVID. Danny Green's hamstring has sidelined him for three straight games, while Matisse Thybulle missed the win at Chicago after entering the health and safety protocol. Ben Simmons hasn't played a game, and the 76ers are still 8–2 with six straight wins.
Here's a look at the winners and losers of the week, followed by the NBA Power Rankings after Week 3.
The Los Angeles Clippers and Brooklyn Nets are figuring things out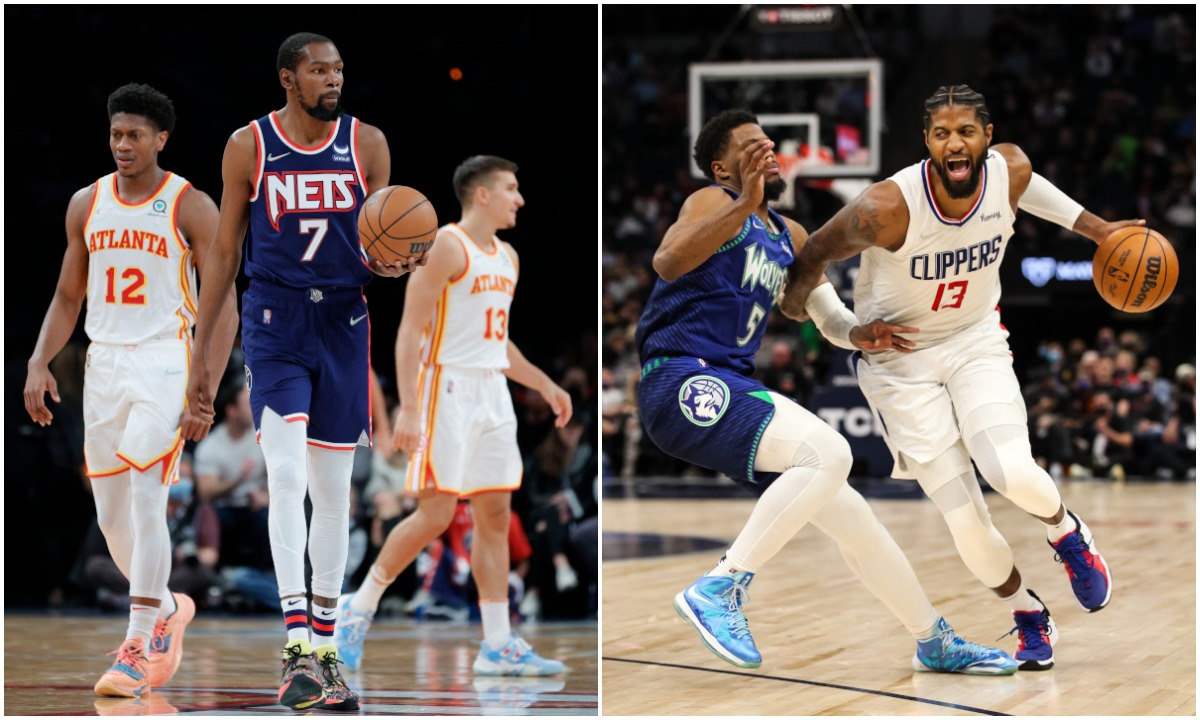 This week, no team made a bigger jump in the NBA Power Rankings than the Kawhi Leonard-less Los Angeles Clippers. The Clips have won three straight games to get back to the .500 mark. Yes, those victories have been over the Thunder (sorry, guys, wrong LA team) and a two-game road sweep over the staggering Minnesota Timberwolves.
But the Clippers had enough to hammer the Timberwolves on Nov. 5 despite Paul George going 4-of-20 from the floor and missing all seven of his 3-point attempts. He contributed with a 13-of-14 showing at the foul line, 11 rebounds, six assists, and three steals. The big news in the second Minnesota victory was signs of life from Reggie Jackson and Terance Mann at the offensive end. Jackson scored 20 points on 8-of-16 shooting, while Mann dropped 13 while hitting 6-of-12.
Meanwhile, the Brooklyn Nets made a subtle defensive adjustment and are holding opponents to the lowest garbage-time adjusted effective field goal percentage in the NBA at 48.4%. The Nets? Leading the NBA in a defensive category that doesn't involve giving up 50 offensive rebounds a game? Astounding!
They've run off four consecutive wins, and they've done it despite James Harden playing like anything but a superstar. He's slow, he appears disengaged, and Kevin Durant gives zero … ahem … has no concerns. He's just putting the Nets on his back and leading from the front.
NBA life came at the Charlotte Hornets and Minnesota Timberwolves fast
LaMelo Ball was the conquering hero while leading the Charlotte Hornets to their first-ever 3–0 start. Michael Jordan finally had a winner in Charlotte, they said. Things were finally turning around in the Hive, they said. Then the Hornets lost five of their next seven to drop back to .500 and the last two losses have been dreadful.
After getting blown out by 22 points in San Francisco by the Golden State Warriors, Charlotte politely asked us to hold its beer while they took a 30-point hammering at the hands of the juggernaut known as the (checks notes) Sacramento Kings. This week, they have two more games in the Pacific Time Zone, the dreaded LA back-to-back against the Clippers and Lakers (OK, maybe not so much with the dread). Launching a five-game road foray into the Western Conference by losing to the Cleveland Cavaliers at home might have been a bad sign.
At the same time, the Timberwolves followed up a 3–1 start with four straight losses at home, the last three by double digits. Karl-Anthony Towns is shooting an astonishing 49.0% from 3-point range, and Minnesota is still 26th in the NBA at 32.1%. Anthony Edwards is taking 9.6 deep tries a game and making a chilly 29.9%. D'Angelo Russell is even worse at 28.9% on 7.5 triples a game.
The moral of the story: Charlotte and Minnesota provided successful blueprints for dropping nine and 12 spots, respectively, in one week.
The NBA Power Rankings through Week 3
The top two in the NBA Power Rankings are unchanged through three weeks, with one new addition in the top five (a switch in Atlantic Division representation). The bottom five shuffled positions but remained intact. In between, there's a whole lot of churning going on. It's like shaking, only different.
The ping-pong ball chasers: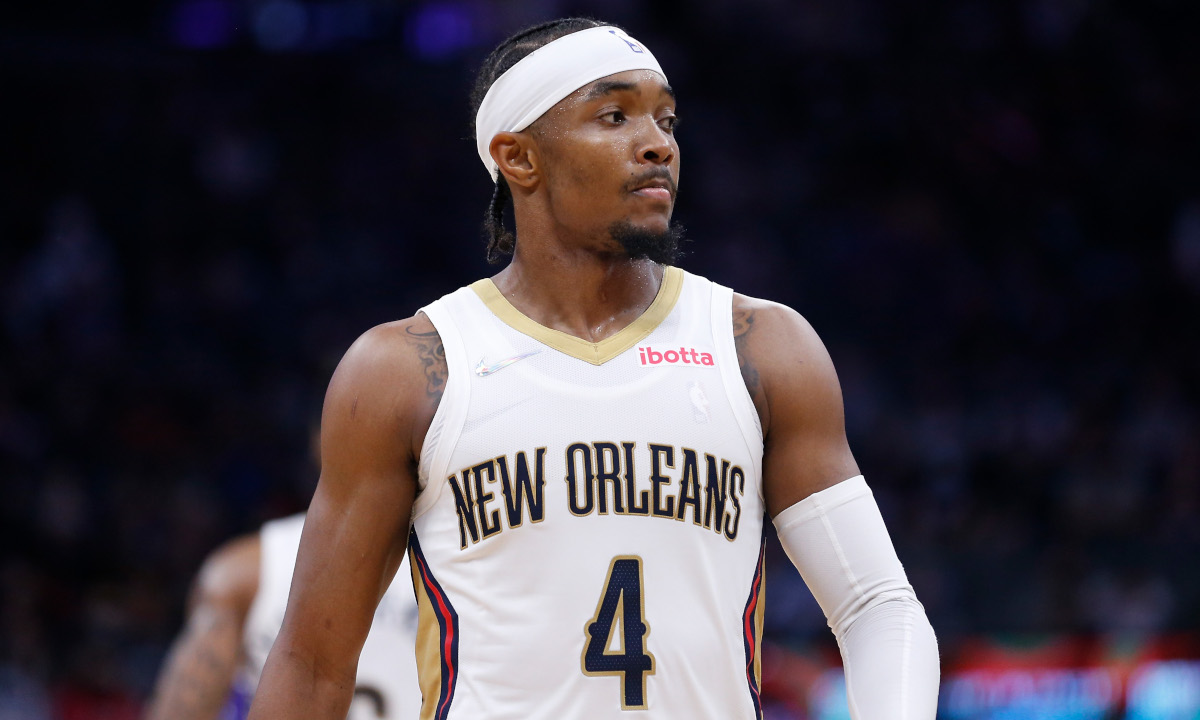 30. Detroit Pistons (1-8, 26th last week)
29. Oklahoma City Thunder (2-6, 30th)
28. Orlando Magic (2-8, 29th)
27. New Orleans Pelicans (1-9, 27th)
26. Houston Rockets (1-8, 28th)
This group has the appearance of being together for a while, so get comfortable, guys.
Looking for NBA lottery luck:
25. Dallas Mavericks (6-3, 25th)
24. Memphis Grizzlies (5-4, 18th)
23. Milwaukee Bucks (4-5, 21st)
22. LA Lakers (5-5, 17th)
21. Minnesota Timberwolves (3-5, 9th)
Four of these teams are better than this on paper. But as Kenny Mayne was fond of saying, "Games aren't played on paper; they are played by little men inside our TV sets." Dallas has things to figure out defensively while hoping Luka Dončić doesn't sue his teammates for lack of support. The Bucks need to get healthy, the Grizzlies need to stop someone (anyone!), and the Lakers … perhaps building the best team in the NBA in 2011–12 wasn't such a great strategy for 2021–22 after all.
Livin' on a play-in:
20. Charlotte Hornets (5-5, 11th)
19. Indiana Pacers (3-7, 23rd)
18. Cleveland Cavaliers (6-4, 16th)
17. Boston Celtics (4-6, 20th)
16. San Antonio Spurs (3-6, 14th)
You gotta hand it to the Celtics. That brilliant strategy of stopping the clock twice with take fouls in the final seconds in Dallas and still giving Dončić the last shot was … different. Not practical, mind you, but different. The loss essentially negated their blowout victory in Miami the previous night. Enigmatic, thy name is Celtics. Cleveland is above .500 after 10 games without LeBron James, which is new. The last time that happened was when coach Randy Wittman's Cavaliers were 7–3 to open the 2000–01 campaign. They finished 30–52, so maybe stick a pin in the championship parade plans for now.
Bottom of the NBA playoff bracket:
15. Atlanta Hawks (4-6, 12th)
14. Sacramento Kings (5-4, 19th)
13. Brooklyn Nets (6-3, 22nd)
12. Denver Nuggets (5-4, 13th)
11. LA Clippers (4-4, 24th)
Trae Young is struggling to adapt to a post-flop and shoot free throws NBA. Brooklyn still has problems to address; consider rebounding one of your missed shots occasionally. Trust us; they'll still count the basket. One team in the NBA gets less than 20 percent of the available offensive boards. That would be the Nets at 17.8%; no other team in the league corrals less than 21%. It seems a rather significant concession.
Sneaky contenders: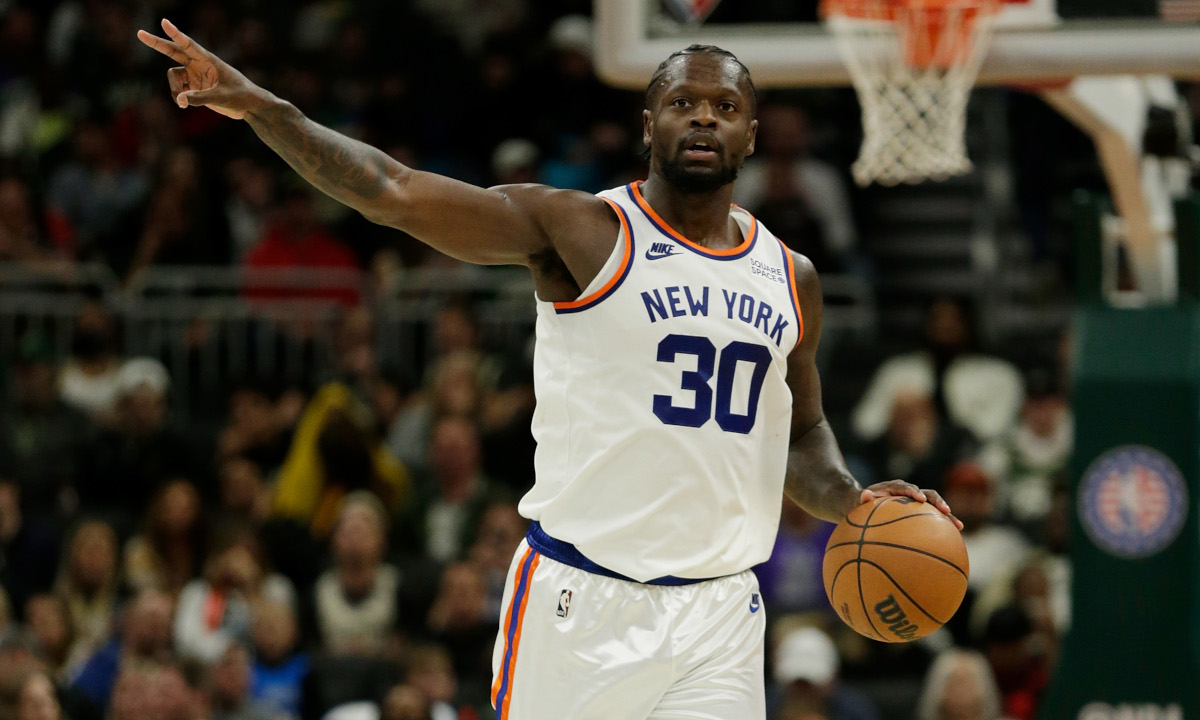 10. Phoenix Suns (5-3, 15th)
9. Washington Wizards (6-3, 10th)
8. Toronto Raptors (6-4, 8th)
7. Chicago Bulls (6-3, 6th)
6. New York Knicks (6-3, 5th)
The Suns have challenges ahead with their governor about to go further under the microscope. Chicago is doing many things right (holding onto the ball and forcing turnovers, getting fouled and not fouling), and DeMar DeRozan probably wasn't the worst free-agent signing in the NBA, as it turns out. Can the Wizards keep up the pace? Bradley Beal is shooting 23.2% from 3-point land, and Washington is 6–3. That's a good sign.
NBA's best of the best:
5. Portland Trail Blazers (5-5, 3rd)
4. Philadelphia 76ers (8-2, 7th)
3. Golden State Warriors (7-1, 4th)
2. Utah Jazz (7-2, 2nd)
1. Miami Heat (7-2, 1st)
Yes, the Trail Blazers are 5–5. They have work to do defensively. But as previously referenced regarding Beal, Portland is staying afloat with Damian Lillard's 24.7% deep shooting. History says that's going to turn around, and when it does, the Blazers suddenly look a whole lot better. The Warriors are playing defense again. That and Stephen Curry go a long way. Miami and Utah are efficient offensively and suffocating defensively. Wins a lot of games; that combination does.
Statistics courtesy of Basketball Reference and Cleaning the Glass.