The NBA's 5 Biggest Draft Busts of the Last Decade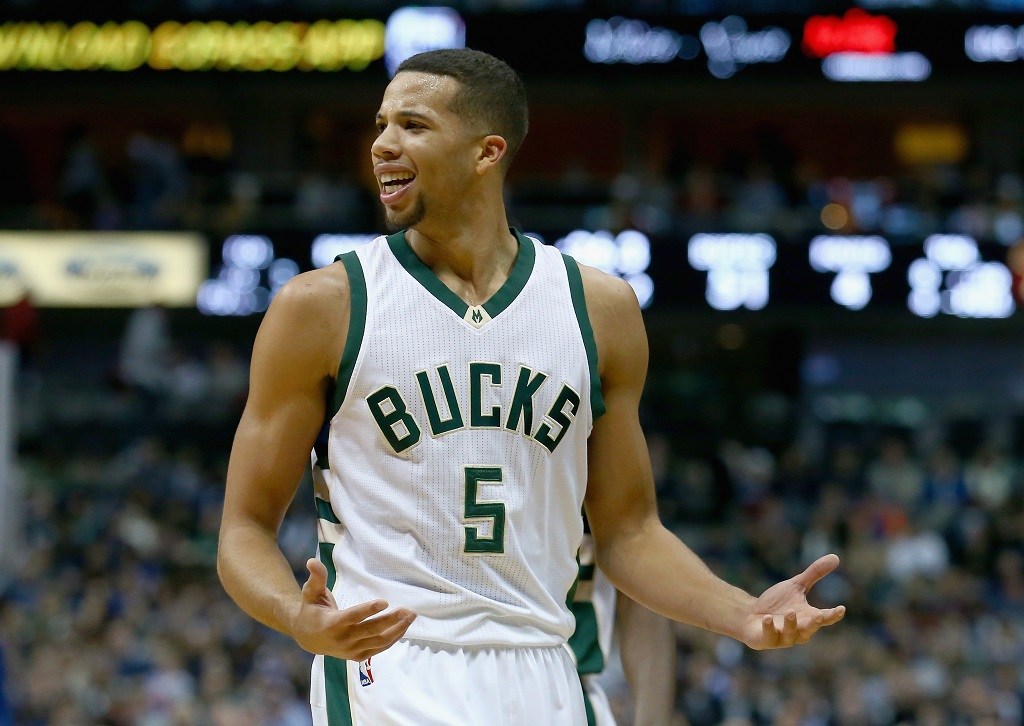 Odds are, if you're an NBA lottery pick who won the Rookie of the Year award in 2014 and garnered comparisons to Magic and the Big O, you're probably not thinking that you're going to suit up for three teams in three seasons. That is exactly what's happening to former Philadelphia 76er Michael Carter-Williams, who Philly traded to Milwaukee for a future Lakers' first rounder. (The trade also included Phoenix, who nabbed Brandon Knight from the Bucks in the deal.) Then, Milwaukee moved him to Chicago for Tony Snell, his draft class mate (Snell served as the 20th overall pick in the 2013 class).
Hardly a bust, Williams is not even the worst player from the 2013 class — more on that in a second. But it's clear that his stock fell dramatically in the last couple years. Say what you will about Sam Hinkie, but that was one deal he definitely got right.
The MCW trade happened during the last vestiges of the NBA offseason, when most teams are now fairly set with their core players: the combination of  young players and veterans, that they hope will lead to a ring (or at least the playoffs). The balance is important, particularly given the booming salary cap and the appeal of talent that comes attached to a cheap or league-minimum salary. But for every good, young player on a roster there's one who was drafted in the lottery and ended up a complete bust. Here are the five biggest draft busts of the last 10 years in the NBA.
Bonus: Joel Embiid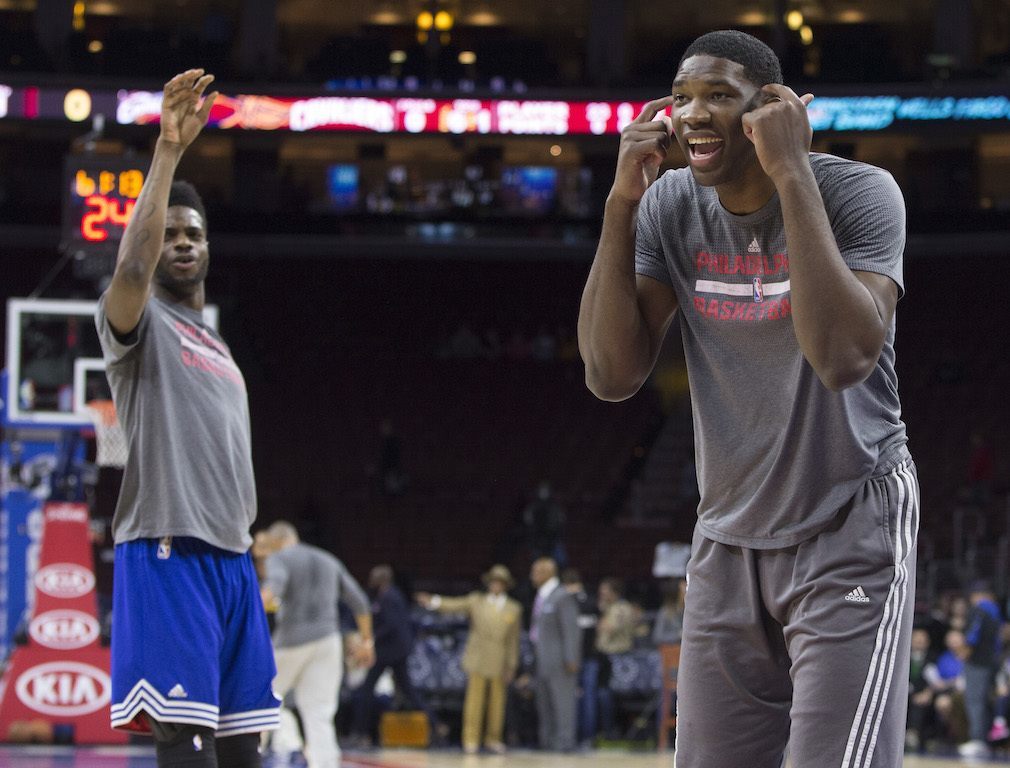 It's hard to include a guy who didn't play a single game the year the 76ers chose him. So we give you a bonus section for Joel Embiid (who is far and away the best thing about the 76ers right now). The Philadelphia 76ers drafted the big man third overall in 2014, after Andrew Wiggins and Jabari Parker were already off the board. There were concerns with foot injuries that could cause him to miss his entire rookie season, and eventually he wound up missing two entire years on the court.
But there's no telling how good he may end up being. NBA big men with foot problems, especially this early in their career, tend to not be headed toward stardom. But you can't totally blame the 76ers for grabbing the talented Embiid, if for no other reason than the fact that there were really no other obvious future stars available. Julius Randle went No. 7 overall, Rodney Hood went No. 23, and Jordan Clarkson No. 46.
5. Thomas Robinson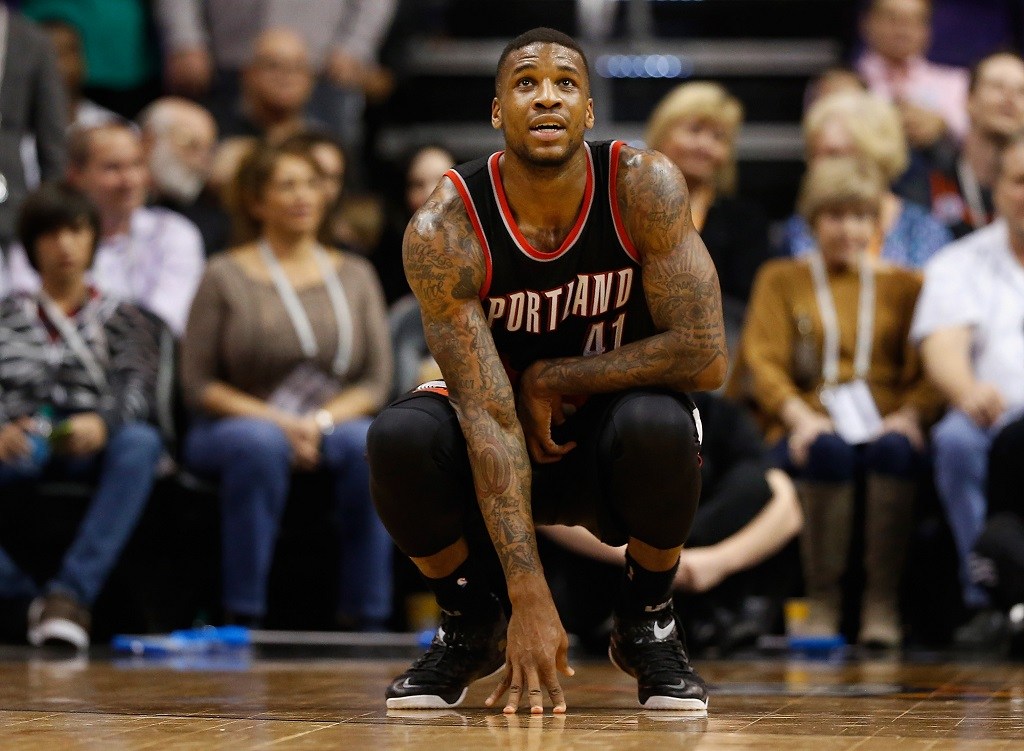 Twenty-one-year-old Thomas Robinson was once a promising power forward with serious skills around the basket. He was so talented that the Sacramento Kings took him fifth overall in the 2012 draft, ahead of Damian Lillard, Harrison Barnes, Andre Drummond, and Draymond Green. But Sacramento figured something out early, as they traded Robinson just a few months into his rookie season in a three-way deal to the Houston Rockets.
His career never really took off with Houston. Now at just 24 years old he's playing with the Brooklyn Nets — his fifth team since coming into the league. Robinson has put up career averages of 13.8 minutes, 4.9 points, and 4.8 rebounds per game while starting just a grand total of 11 of his 265 career NBA games.
Robinson might end up with some longevity, as teams are always looking for forwards with big bodies and scoring abilities. But his draft status and the success of the players taken after him will always label Robinson as one of the biggest draft busts of the current era.
4. Evan Turner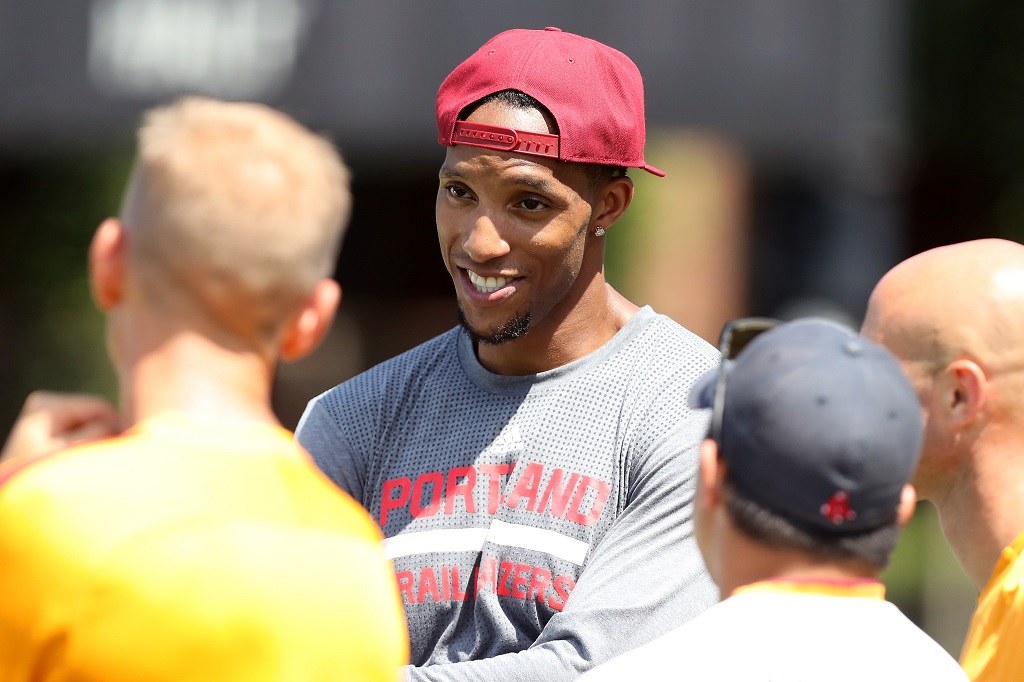 A lot of questions surrounded Ohio State small forward Evan Turner when he went pro in 2012, mainly regarding the fact that his game was not well-suited for the NBA. He wasn't quick enough to be the kind of player who slashed to the basket, but didn't shoot well enough to score consistently from outside. But the 76ers shot for a home run in picking him second overall, hoping those skills would develop and eventually he'd become big-time scorer.
It hasn't happened. Turner has not developed into someone with an ability to shoot three-pointers, hitting just 30.5% in his career. Being able to shoot from a distance is almost a necessity in the modern NBA, which makes the pick even worse in retrospect. Philadelphia could've taken DeMarcus Cousins, Greg Monroe, Paul George, or Gordon Hayward instead; all of these players have developed into better contributors than Turner.
But, of course, all of that doesn't mean Turner can't have a successful career. He's averaged 10.7 points, 5.2 rebounds, and 3.8 assists and has built a niche as a player you can bring off the bench for some points — however inefficient he might be in getting them. However, Turner's inability to translate his game to the NBA level, combined with his draft status, make him one of the biggest draft busts of the last 10 years.
3. Anthony Bennett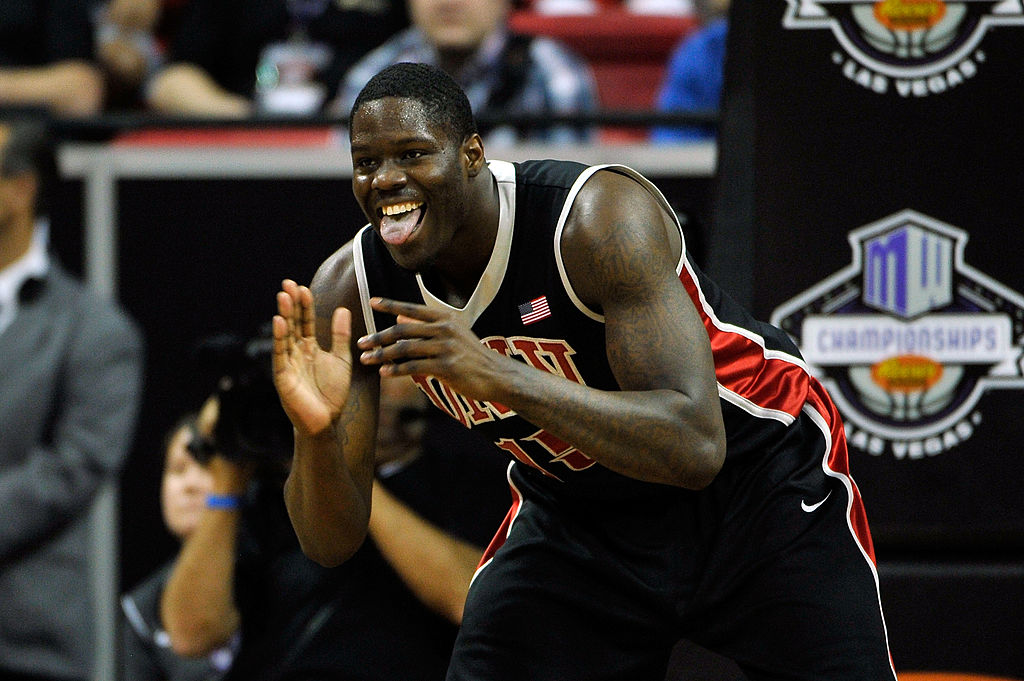 Anthony Bennett is somewhat of a forgotten name around the NBA. He was one of several No. 1 overall picks that the Cleveland Cavaliers landed in the wake of LeBron James leaving town for Miami. Unfortunately, Bennett's career has never really gotten off the ground.
Bennett had a disappointing rookie year with Cleveland, averaging 4.2 points in 12.8 minutes per game as a 20-year-old, and only playing 52 games. James made his decision to return home that offseason, prompting the Cavs to purge the young players off their roster. This sent Bennett in a package to Minnesota for Kevin Love. Bennett played one season with the Timberwolves, showing little improvement, and the team actually released him that summer.
The Brooklyn gave Bennett a chance last season, but he spent the majority of the year bouncing between Toronto and the D-League until they eventually waived him. He signed with the Brooklyn Nets, then he eventually moved to a pro team in Turkey, Turkish Basketbol Süper Ligi. That team recently cut him, and he faces an unknown future.
2. Greg Oden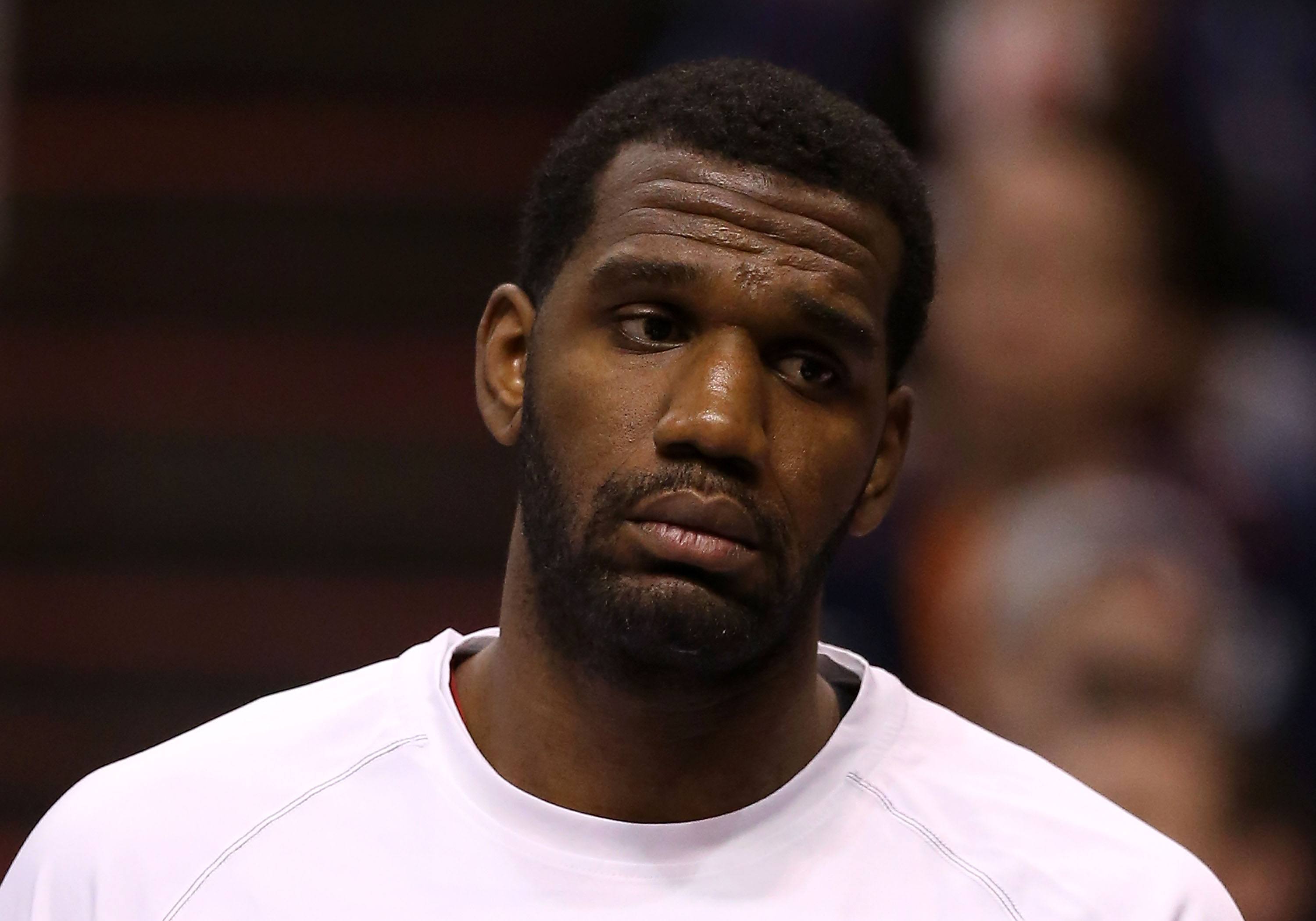 Greg Oden is a sad story. When he was in college at Ohio State, people joked that the 19-year-old looked like he was already 40. Little did they know that his knees resembled those of a 60-year-old. The Portland Trail Blazers took Oden first overall in the 2007 draft. But he couldn't play his rookie year due to chronic knee problems. He debuted the following year, with a solid first year averaging 8.9 points and 7.0 rebounds in 61 games.
But he only played 21 games the following year, and then had to sit out three entire seasons due to his many knee surgeries. Oden attempted an NBA comeback at the age of 26, playing in 23 games in 2013–14 for the Miami Heat — and nearly earning a championship ring out of it — before losing in the NBA finals against the San Antonio Spurs. Oden didn't return the following year, and despite rumors that he'd like to attempt another comeback, he has never had another team give him a shot.
Kevin Durant was taken second in the draft Oden's year, and Al Horford, Mike Conley, Joakim Noah, and Thaddeus Young all went in the top 12. To make matters worse, if Portland had been so intent on getting a low-post presence in the 2007 draft, they could have simply waited and taken Marc Gasol with the 42nd pick instead of guard Derrick Byars.
1. Hasheem Thabeet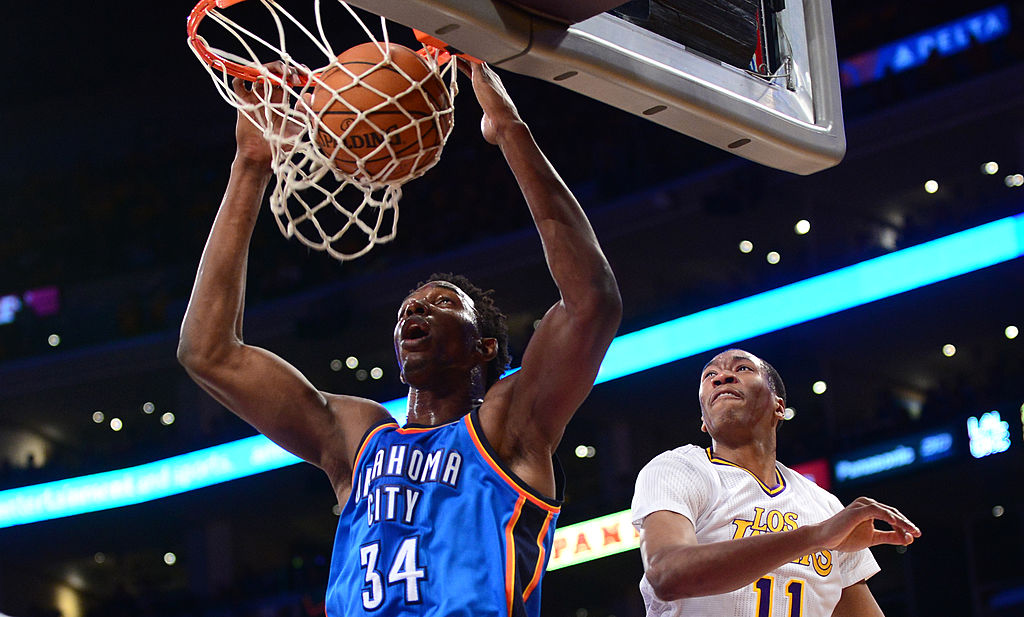 Even some of the most hardcore NBA fans won't recognize the name Hasheem Thabeet, aka the ultimate draft bust of the last decade. When Blake Griffin went first overall to the Los Angeles Clippers, the Memphis Grizzlies were on the clock and looking for a player who would help them return to the playoffs.
Despite the presence of Gasol, who had averaged 11.9 points and 7.5 rebounds as a 24-year-old the season prior, the Grizzlies decided to draft 7-foot-3 Thabeet instead of any number of quality future NBA players, such as James Harden, Ricky Rubio, and two-time league MVP Stephen Curry. Thabeet's best season came in his rookie year, when he played in 68 games and averaged 3.1 points in 3.6 rebounds per game.
The Grizzlies traded Thabeet to the Houston Rockets for Shane Battier, and then he later moved to Portland Trail Blazers for Marcus Camby. He signed a free-agent deal with the Oklahoma City Thunder in 2012, but still struggled to put together a career worthy of a back-up center in the NBA. Thabeet was later traded to the 76ers, released, signed by the Pistons, and released yet again just prior to the 2014–15 season.
Follow Ryan on Twitter @RyanDavisBP
Statistics courtesy of ESPN and Basketball-Reference.