NBA: Brandon Armstrong's 5 Best Basketball Impersonations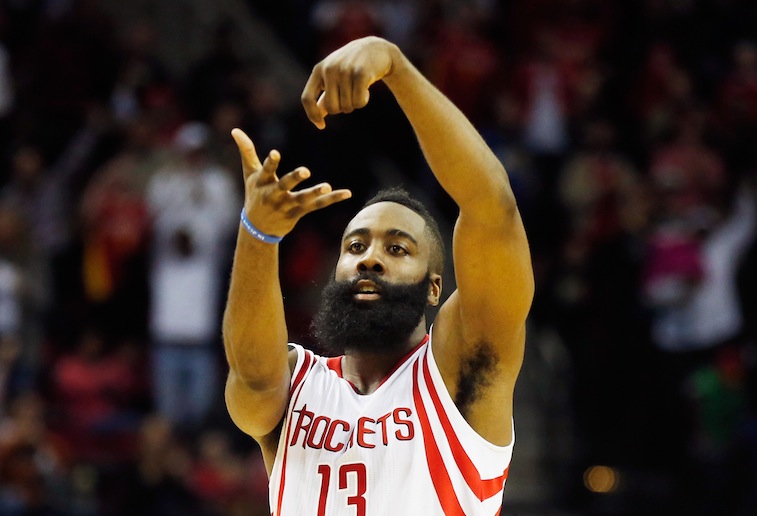 If imitation is indeed the sincerest form of flattery, then today's crop of NBA superstars probably feel pretty honored by the efforts of Brandon Armstrong. Who is Mr. Armstrong you ask? The 35-year-old San Francisco native was the 23rd overall pick in the 2001 NBA Draft. Selected by the Houston Rockets, he played in a whopping 108 career games (all off the bench) between 2001 and 2004.
His statistics will not blow you away. The left-handed shooting guard averaged only 2.2 points, 0.2 assists, and 0.6 rebounds per game over his three seasons, all while playing in just 6.5 minutes per contest. So what is so special about the man who hasn't played in an NBA contest in over a decade? Well, Armstrong may be the best player impersonator on the planet.
Over the past six months or so, Armstrong's popularity has skyrocketed by way of his YouTube channel, "BdotAdot5," as he has showcased his tremendous knack for mimicking today's best players. He's poked fun at the over-the-top and absurd player introduction festivities, gotten Kobe Bryant's habits and form down, and even shared his take on J.R. Smith's various charades. Here are Armstrong's five best basketball impersonations so far.
1. James Harden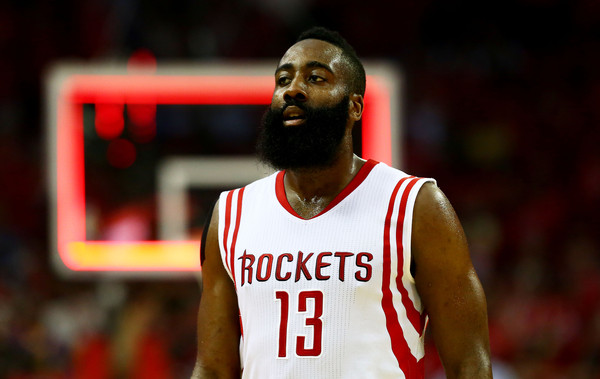 Here's one of Armstrong's originals, as he phenomenally shows us the crazy on-court antics of Rockets shooting guard James Harden. It starts with No. 13's go-to move, the step-back. Armstrong's extreme exaggeration of Harden's favorite trick is hilarious. It's truly obvious who he is imitating right away. Then comes the ton of euro steps which Harden is also known for. Finally, the NBA impersonator perfectly caps off a slew of Harden moves by imitating his famous "stirring the pot" celebration. This was posted to YouTube about five months ago, but it is still one of the funniest.
2. Joey Crawford
Not even NBA referees can escape Armstrong's videos, but that's what you get when you are Joey Crawford. Armstrong brings many of Crawford's escapades to life here, starting with his infamous free-throw block routine. We see the imitator take a spill in his driveway makeshift court, of course duplicating Crawford's trips. Then, the best part of the video is when Armstrong makes fun of the ref's love of dishing out technical fouls. His buddies get T-ed up for celebrating a "charging foul," celebrating the first technical call, and yes, even sneezing. The video concludes by Armstrong jabbing at Crawford's obscure blocking foul dance.
3. Russell Westbrook
For as great as Oklahoma City Thunder point guard Russell Westbrook is, he sure is a high-strung, wild guy on the court. Armstrong is on top of each and every one of Westbrook's idiosyncrasies, and it makes for an entertaining 29 seconds of footage. He's got the gear too, sporting the classic shooting sleeve that No. 0 wears every time he takes the court.
Armstrong gets it going with a thunderous, Westbrook-esque slam on the severely lowered hoop, doing a screaming celebration that the Thunder star so often does. He also shows us Westbrook's popular crazy shots from wayyyy downtown and the ridiculous act that follows. Lastly, Armstrong attempts a fancy drive to the basket and ends up behind the basket on the ground, just as Westbrook frequently does.
*Note: There is some brief profanity in the highlight video.
4. Carmelo Anthony
"Jab step, jab step, jab step…" Armstrong certainly knows what Carmelo Anthony's favorite on-court move is, and he uses it to his advantage. The imitator perfected Melo's shooting form and celebratory actions to make one think that you're actually watching No. 7 in the video. Armstrong also takes a stab at Anthony's love of up-fakes under the basket, and he is remarkably successful with the head fake. To conclude, he includes a clip showing Melo's defense — or lack thereof — and wraps it up with his regular free-throw routing.
5. Shaquille O'Neal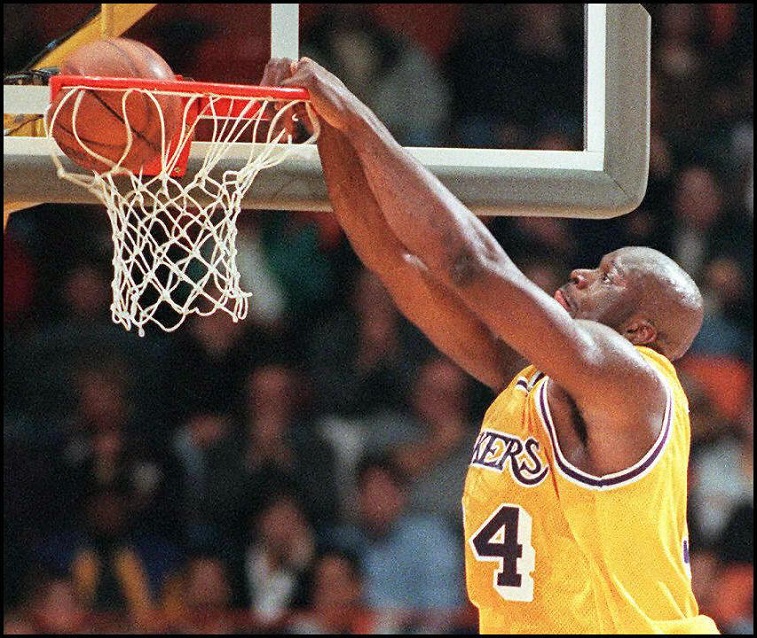 At 6-foot-5 and 188 pounds, you'd think that Armstrong would struggle to impersonate the Big Aristotle, but that is far from the case. Shaquille O'Neal had so many quirks and nuances that the YouTube star has a plethora of options to choose from. Armstrong performs Shaq's variety of interior post moves tremendously, and he has got the big fella's strut back on defense down to a tune. Of course, the video would not be complete without an attempt at imitating Shaq's famous free-throw form and even his baritone, monotonous voice when answering questions from the media.
Follow Victor on Twitter @vbarbosa1127
All information and videos courtesy of Basketball-Reference.com and YouTube.com.