NBA: Breaking Down Anthony Davis's Hall of Fame Performance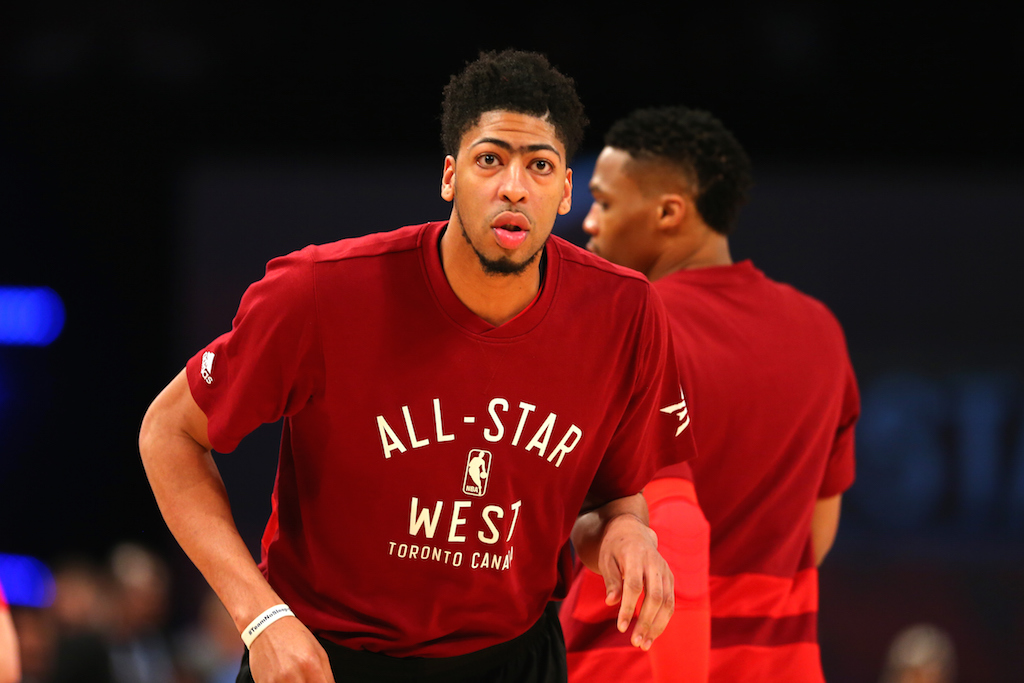 The New Orleans Pelicans are not one of the NBA's legitimate title contenders in 2015-16. Yet, for one night against the Detroit Pistons, superstar Anthony Davis reminded everyone that as long as he's on the roster it may only be a matter of time before that changes. During his team's 111-106 road victory on Sunday, The Brow went into The Palace of Auburn Hills and obliterated each and every player who got in his way.
In just over 43 minutes on the floor, Davis shot 24-34 (70.6%) from the field, went two for two from three-point range, knocked down nine of 10 free throws, and finished the night with 59 points and 20 rebounds. Yes, you read that right. 59 points and 20 rebounds in a single game. That's one way to make a statement.
"That was a lot of fun, because the rim looked so big that it felt like everything I shot was going to go in," Davis told ESPN. "I wasn't keeping track of my point total, but the guys were telling me at the timeouts. They wanted me to get 60." Unfortunately for A.D. and the rest of his Pelicans teammates, 60 just wasn't in the cards. However, as you may have already guessed, that didn't make his performance any less historic. In fact, when you break it all down, let's just say that Davis now finds himself in some incredibly rarified air.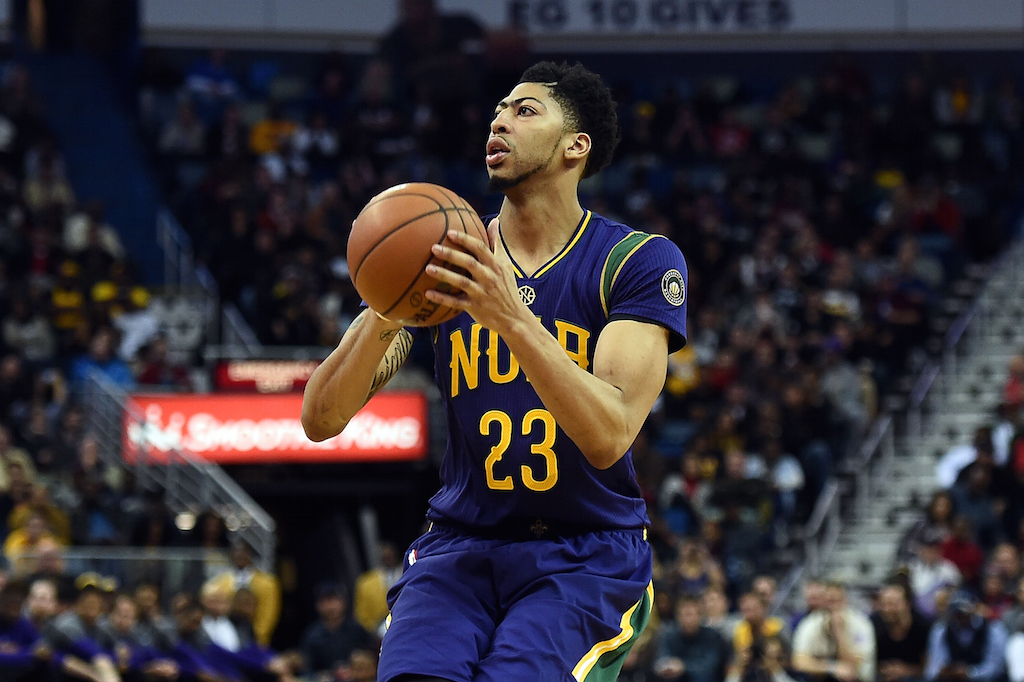 For those of you who aren't aware, Davis, who currently stands at 6-foot-10, 253 pounds, is not even 23 years old. (As of today his age is just 22 years, 347 days). Why would that matter? Well, for starters, after dropping 59 points on the Pistons, The Brow became the youngest player in NBA history to score that amount in a single game. Ever. That fact alone should be enough to grab the attention of every basketball fan on the planet, while simultaneously scaring the crap out of any player who may be tasked with trying to stop Davis in the near future. However, we're just getting started.
As we pointed out before, Davis didn't just drop 59 points. He also pulled down 20 boards. By accomplishing this feat, not only did A.D. join Shaquille O'Neal and Chris Webber as the only players since the 1983-84 season with over 50 points and 20 rebounds in a single contest, but he also became the second-youngest player in NBA history — behind Bob McAdoo — to hit those numbers.
Impressive, right? If only that were it. With his superhuman performance, Davis managed to also become just the third player — joining O'Neal and Wilt Chamberlain — in the past 50 years to have at least 55 points and 20 rebounds in a single game. We'll remind you again that this guy hasn't even reached his 23rd birthday yet.
As a result, we feel there can be only one logical explanation for all of this: Davis is not human. He can't be. In all seriousness, though, only a few players in NBA history have ever had 59 points and 20 rebounds in a single game. Thanks to his ridiculous performance on Sunday night, Anthony Davis added his name to the list. Something tells us this won't be the last time we end up linking The Brow with basketball history. We dare anyone to say otherwise.
Statistics courtesy of Basketball-Reference.com, ESPN.go.com, ESPN Stats & Info, and Elias Sports Bureau.