NBA: 4 Possible Destinations for the Bulls to Trade Derrick Rose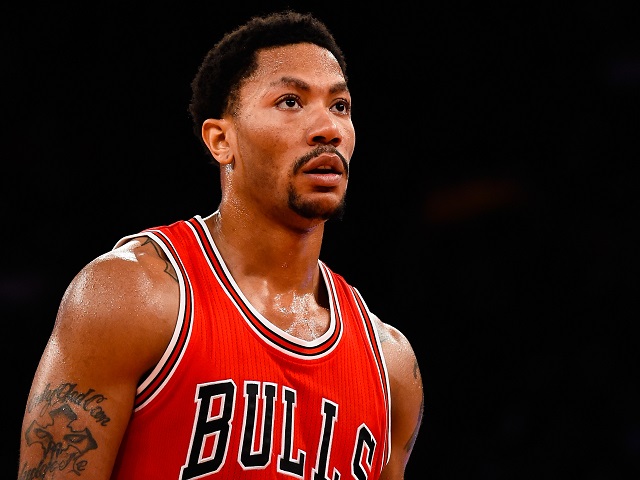 The Chicago Bulls have made no secret of the fact that they need to take a hard look at their roster and make some serious changes going into the future. Along with head coach Fred Hoiberg, the Bulls have a few building blocks locked into place for the next several years — star shooting guard Jimmy Butler being the biggest name. While they certainly won't be the only team this offseason looking to make a splash, the Bulls will probably have to make several trades to improve their roster.
And that starts with former-MVP Derrick Rose. By now, most know the tragic story of Rose; he won the league MVP award in 2010-11 at the tender, young age of 21, tore his ACL in the first game of the 2011-12 playoffs, missed all of 2012-13, played only 10 games in 2013-14 before tearing his meniscus, and ended up having a second surgery on his meniscus in 2014-15 and was limited to just 51 games played.
To say that it's been an up-and-down journey for Rose the last few years is being kind. Not only has he played out his massive contract extension that he signed in December 2011 mostly on the inactive list, but his speed, agility, and productivity have dropped off.
Add to that the fact that the circumstances surrounding his return from injuries and the state of the team on the court have made for a tense relationship with the front office, and it's reasonable to admit that it might be time for the Bulls to part with Rose — if that's even possible. If the Bulls do decide to go that route, there are a few teams that could be a realistic landing spot for Rose.
[Update 6/22: The Knicks, who we had not featured as one of the teams most likely to trade for Rose, are reportedly in talks with the Bulls regarding the Chicago point guard.  This post will be updated if/when Rose is dealt. Welcome to the NBA offseason.]
[Update II 6/22: The trade with the Knicks went through. While details are still unclear the pieces involved appear to be Rose, Robin Lopez, Jerian Grant and Jose Calderon, per Adrian Wojnarowski and Shams Charania.]
1. Dallas Mavericks
The Mavericks had Dallas native point guard Deron Williams on their roster this season, and although he's already made it clear he intends to opt out of the remainder of his deal there's a reasonable chance that he could be returning to the Mavs next season. But rather than spend big dollars on a 32-year-old Williams—whose stats have been in serious decline the last few seasons—Dallas could instead opt to deal for Rose, who will be just 28 years old next season.
You could say that Rose's production is also in decline since injuries have become a problem for him, and that would be true. But after breaking a bone under his eye in training camp last season, leaving him with blurry vision for a decent chunk of the season, Rose had trouble shooting the ball from just about anywhere on the floor for the first few months. From December 26 to the end of the season, however, Rose began to look much more like his old self — scoring 18 points on 45.7% shooting in 41 games.
Dallas doesn't have a ton of cap space, so it wouldn't be able to absorb the final year of Rose's contract without giving up something in return. They could easily deal guard Wesley Matthews, but that would likely require giving up some draft picks to get the Bulls to take on the remaining money and years on Matthews' deal. The more likely option, if they were to trade for Rose, would be the Mavs renouncing the rights to free agents such as Zaza Pachulia, Raymond Felton, and Williams to create proper cap space to take on Rose.
2. Houston Rockets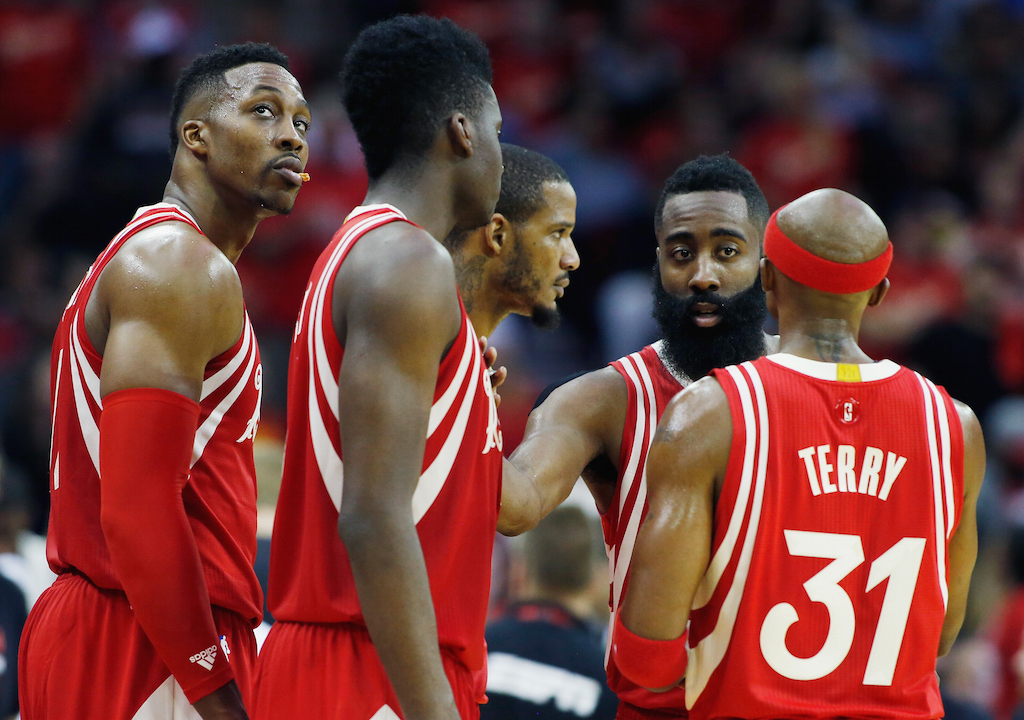 The Rockets scored 106.5 points per game last year, the fourth most in the NBA, but that was with an offense that was heavily dependent on high-volume scorer James Harden, who averaged 29 points per game. The second leading scorer on the team was center Dwight Howard with just 13.7 points, and he might not even return to the team next season.
If Howard does in fact leave Houston, the Rockets could add Rose as their new secondary scorer without being required to give up any salary. They could, however, go ahead and send point guard Patrick Beverly and his two-years, $11.5 million left on his contract to Chicago. Beverly isn't anything special, but he is a decent shooter from beyond the three-point line and would fit in relatively well with Jimmy Butler — things that have never been said about Rose.
That would still leave the Rockets with some cap space to go after a mid-level free agent center, or if they're willing to get a little crafty with their deal with the Bulls, they could talk to free agent Pau Gasol and see if he'd be interested in being included in a sign-and-trade.
3. Los Angeles Lakers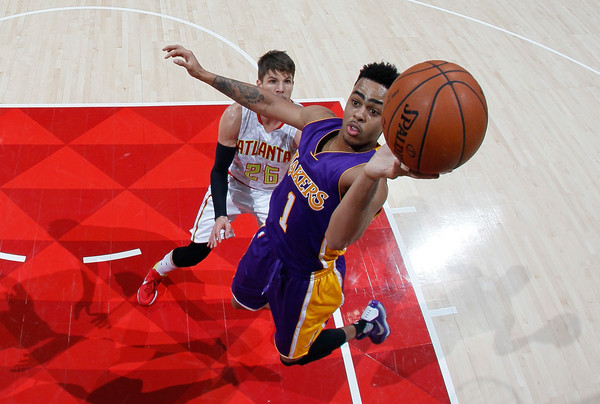 Any kind of deal with the Lakers would likely have to happen late in the offseason, after the free agent market has dried up. The Lakers have cleared their roster to make sure they have the ability to chase high-profile names such as Kevin Durant.
Los Angeles can boast young studs such as Jordan Clarkson, D'Angelo Russell, Julius Randle, and whoever they take with the second pick in the draft (either Ben Simmons or Brandon Ingram), but there's a sense around the league that they're going to come up empty with their wish list.
With so many teams moving toward more athletic lineups, and the fact that both Russell and Clarkson stand at 6-foot-5, a trade for Rose could make sense for the Lakers. They wouldn't need to send anything to the Bulls other than a protected first-round draft pick, which is pretty palatable for both sides. It's not the best case scenario for the Lakers this offseason, but if it doesn't work out they can say goodbye to Rose after just one season.
4. Sacramento Kings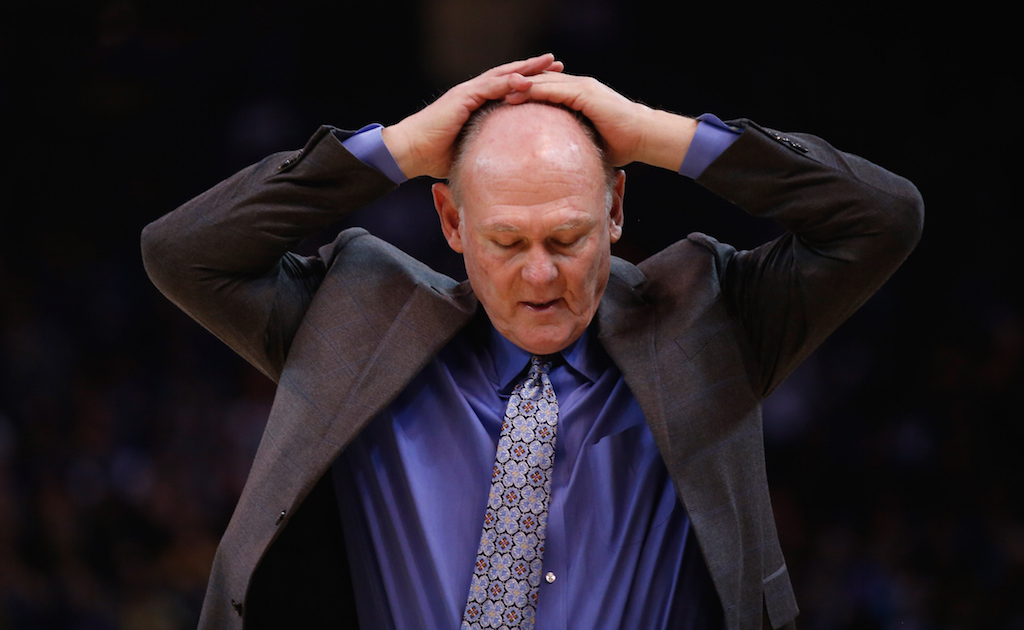 The Kings have star center DeMarcus Cousins and promising rookie Willie Cauley-Stein, but not a ton else going on in the way of players to build around for the future. Rajon Rondo had a fantastic bounce-back season to rebuild his value, and will likely head toward a free agent deal to play someplace else next season. That leaves the Kings with just journeyman backup point guard Darren Collison as the main man to run the offense.
The Kings could move disappointing lottery pick Ben McLemore to the Bulls in exchange for Rose, or they could move backup center Kosta Koufas and his $8 million salary next year. Either deal would probably work for the Bulls, and the Kings get a scoring point guard to go with two quality big-men, small forward Rudy Gay, shooter Marco Belinelli, Collison, and whatever player the Kings take with the eighth pick in the draft.
Follow Ryan on Twitter @RyanDavisBP
Statistics courtesy of Spotrac.com and Basketball-Reference.com.