NBA: Can the Golden State Warriors Survive Without Steve Kerr?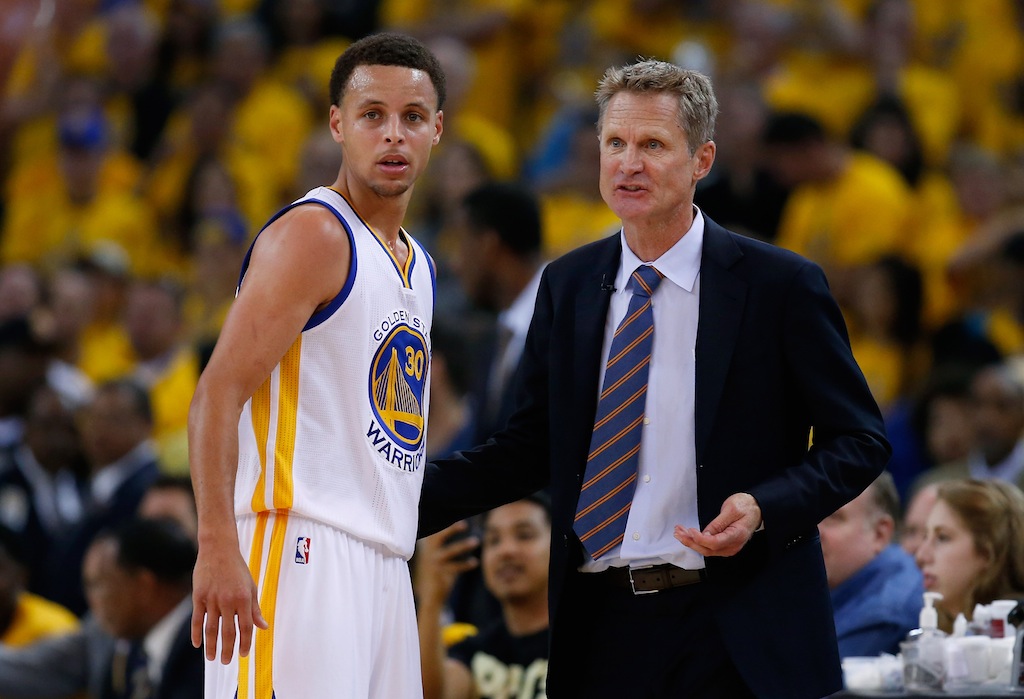 The Golden State Warriors knew the road to repeating as NBA champions wasn't going to be easy. They just probably didn't expect adversity to hit them so quickly.
Tthe team announced that head coach Steve Kerr would be taking a leave of absence to rehab and recover from an offseason back surgery and there's still no timetable for his return. As much as the second-year coach would love to start off the 2015-16 season on the Golden State bench, he quickly realized that he was no condition to handle the demands of the job.
"After the first two days of training camp, I realized I need to take a step back and focus on my rehabilitation in order to be ready for the grind of another NBA season," said Kerr at the time. "As I noted last week, my summer was difficult and no fun due to the multiple back surgeries. At this point, I simply want to get healthy and back to my normal daily routine on and off the court."
Under Kerr's guidance last season, the Warriors finished with a franchise-record 67 wins, had the top defensive rating (101.4) in the NBA, the second best offensive rating (111.6) in the league, and captured the organization's first title in 40 years. Even in his first season as a head coach, Kerry clearly had a major influence on this team from top to bottom. The question now is: Can this team survive without him?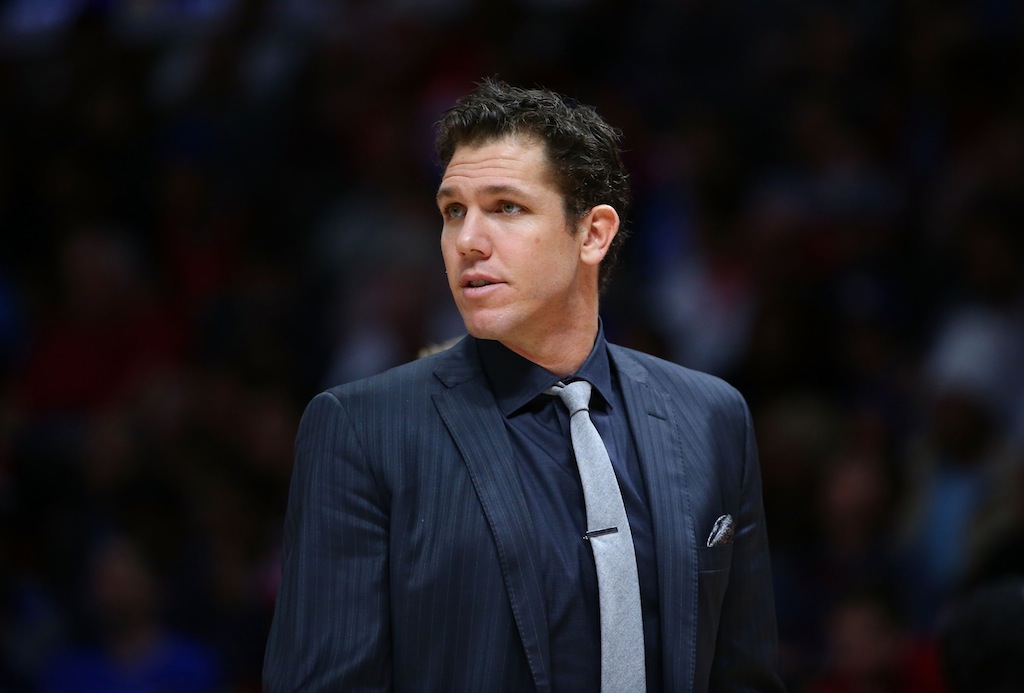 In Kerr's absence, Luke Walton (pictured above) will serve as the team's coach on an interim basis. While he's never been a head coach in the NBA before, Walton was an assistant on last year's championship team, and was promoted to lead assistant this summer after Alvin Gentry left to be the head coach for the New Orleans Pelicans.
On top of that, Walton did serve as the team's coach during this past Summer League. Throw in the fact that he played in the league for 10 seasons and is the son of Hall of Famer Bill Walton, and it becomes easy to see why the organization trusts his abilities. As for Walton, he's just hoping that Kerr makes a speedy recovery.
"Our biggest concern is for his health," Walton said. "We know he's going to get better, but on a friend level, it's always hard to see someone you hold in high regard and care about, not able to really do what they love to do."
It's true that the Warriors did get better with Kerr on the bench. But one of the main things this group has going for it is continuity.
Last season's MVP Stephen Curry, and his fellow Splash Brother Klay Thompson, will play fast, will play smart, and will shoot the lights out from almost anywhere on the court. Draymond Green will continue to provide the hustle, intensity, and emotional leadership this group needs. And everyone else, from Harrison Barnes to Andre Iguodala, will remain committed to their roles. That's the best way to handle this current situation.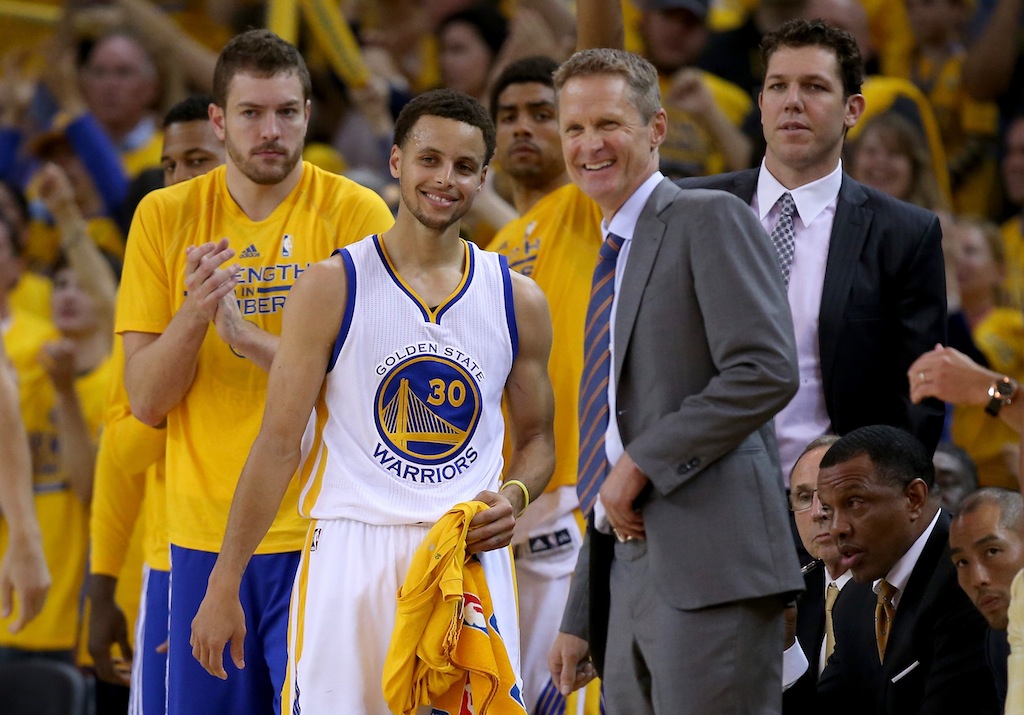 According to ESPN's Ramona Shelburne, Golden State is hoping that Steve Kerr will be ready to resume his position by the time the team takes the floor on opening night (October 27). However, Warriors general manager Bob Myers said the organization is unwilling to get specific with the timetable.
"At this point, the most important thing is to make sure Steve is healthy, completely recovered and ready for not only the rigors of a long NBA season, but day-to-day life in general," said Myers. "We don't anticipate the recovery process will be long term, but as of today we don't know the exact timeframe. We'll evaluate his progress daily and provide updates as necessary."
If there's any team in the NBA equipped to handle this kind of adversity, it's the Golden State Warriors. After what this team accomplished last year, it doesn't matter who's occupying the main chair at the start of the season. As long as this group sticks together, this setback should only make them stronger. That's what makes them Warriors.
All statistics are courtesy of Basketball-Reference.com, NBA.com, and ESPN.go.com.