NBA: Carmelo Anthony Was Worse in Houston Than We Thought
Carmelo Anthony was once one of the NBA's best players. Now? After a ridiculously short tenure in Houston last season, Anthony finds himself without a team. What happened to this former star, and why was his career in Houston worse than we thought?  
Carmelo Anthony's career
Anthony played one season at Syracuse University, leading the Orange to a national championship in his only collegiate year. In 2003, the Denver Nuggets drafted him third overall in one of the greatest draft classes of all time. LeBron James, Dwyane Wade, and Chris Bosh were also selected that year. 
Anthony's strength as a pro was his scoring. Here's what he accomplished over the course of his career: 
24 points per game
6.5 rebounds per game
Three assists per game 
44.9% shooting from the field 
81.1% shooting from the free-throw line 
20.3 Player Efficiency Rating
101 win shares
Ten-time All-Star selection
Six-time All-NBA team selection
2003-03 All-Rookie team 
2012-13 scoring champion 
Anthony spent the first seven seasons of his career in Denver. During his eighth season, the Nuggets traded him to the New York Knicks. The forward spent the next six seasons in New York before they traded him to Oklahoma City for the 2017-18 season. Last season, Anthony played only 10 games for the Houston Rockets, starting two, before being released. 
Anthony's time in Houston was worse than we thought
Anthony's numbers as a Rocket didn't appear outwardly poor. He averaged 13.4 points per game. This was well below his career standard, but not terrible for a veteran in his 17th year who the Rockets weren't asking to be the No. 1 or No. 2 scoring option. 
The issue with Anthony, at least offensively, is that he thrives in an offense where he's allowed to play in isolation. He's from a bygone era where players were known to take defenders off the dribble without using other players offensively.
Anthony did not fit well with the Rockets' offensive gameplan. They do ask for a lot of isolation plays, but they're for their star, James Harden. Anthony was essentially doing the same thing as Harden without the effectiveness. 
The other problem was Anthony's defensive inefficiency. Never been known as a great defender, he was especially bad in Houston. ESPN reported on Anthony's downfall and included a tidbit on his inability to grasp and execute on the concepts the Rockets emphasized defensively: 
"During training camp in Louisiana, though, another issue arises, one that some Rockets officials say they hadn't fully grasped until they saw Melo on the court: The 34-year-old is struggling in the team's defensive scheme, one that requires players to switch often on pick-and-roll action. (According to Second Spectrum data, the Rockets switched on 44% of screens last season, by far the highest in the NBA. The Warriors were second at 33%. No other team was above 25%.)"
Anthony's issues defending the pick-and-roll was apparent in Oklahoma City as well.
The future for Carmelo Anthony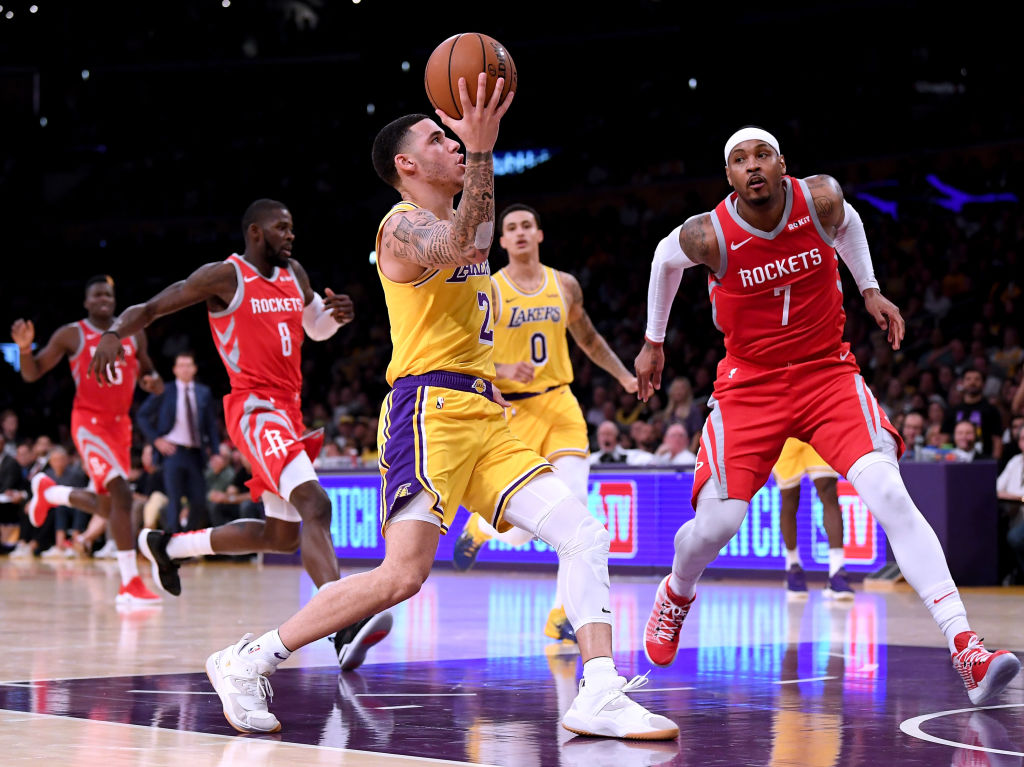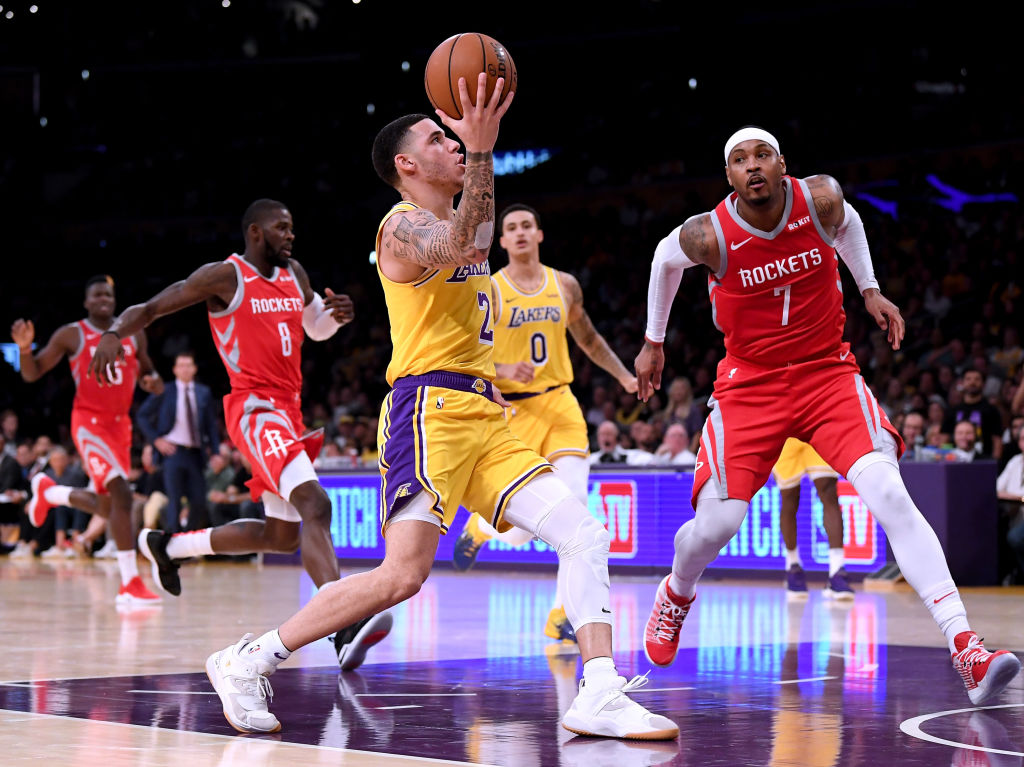 Anthony was a great NBA scorer, but the game seems to have passed him by. While he still has plenty of scoring ability and athleticism to contribute on an NBA roster, he doesn't really fit with any team's offensive schemes. Anthony has two potential options going forward. These are likely his best bets, though even they are both long shots: 
He can play for the Golden State Warriors. Injuries to Klay Thompson, Draymond Green, D'Angelo Russell, and Steph Curry leave them with a roster more fitting for the G-League. Throw in the offseason losses of Andre Iguodala to a trade and Shaun Livingston to retirement and it's apparent the Warriors need someone to score.
Anthony can convince his friend LeBron James to bring him to Los Angeles, where he'd have a diminished bench role with the Lakers. This seems like it would have already happened, but James and Anthony are so close there still may be hope. 
Whatever he does, Anthony's nadir shouldn't detract from the greatness he displayed during most of his career. When all is said and done, he'll still end up in the Hall of Fame.