NBA Champ Dwyane Wade Could Also Win Father of the Year
Former NBA star Dwyane Wade and his wife, actress Gabrielle Union, are making waves for a good reason. The celebrity couple recently announced that they've started their own line of t-shirts supporting a nationwide LGBTQ awareness organization. Wade has been vocal with his support for his son, Zion, saying that it's his job as a father to support his children in every way that he can.

Dwyane Wade's NBA career
The Miami Heat draft Dwyane Wade in 2003. He averaged 16.2 points per game that year, but he was slightly overshadowed by two fellow rookies that year, LeBron James and Carmelo Anthony.

The next year was his breakout year, when he averaged 26.3 points per game in the playoffs that season. Miami got a little better each year after that, and when they won the title in 2006, Wade was named the NBA Finals MVP. He played with Miami until 2015, when he became a free agent.

In 2016, Wade joined his hometown team, the Chicago Bulls. He played there for two years alongside Jimmy Butler and Rajon Rondo, until a fractured elbow had him sidelined. In 2018, he joined the Cleveland Cavaliers alongside LeBron James, but he didn't perform well in Cleveland and volunteered to bench himself.

Wade returned to Miami later that year, where he received a standing ovation at the start of his first game back. He played one final season with the Heat and retired at the end of last season.

Dwyane Wade is a family man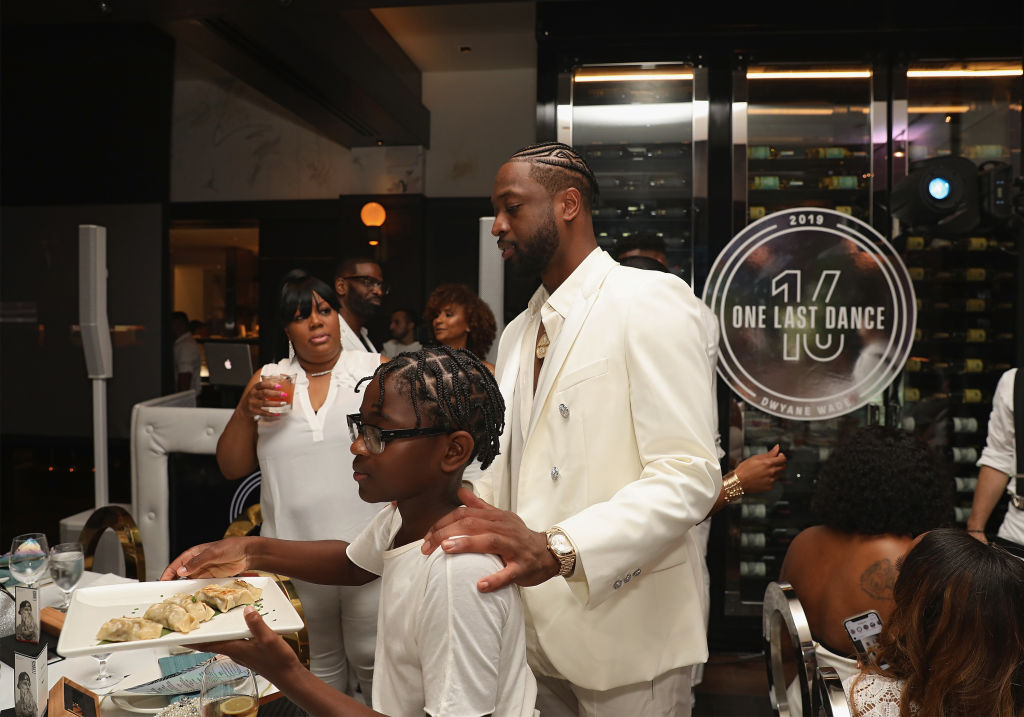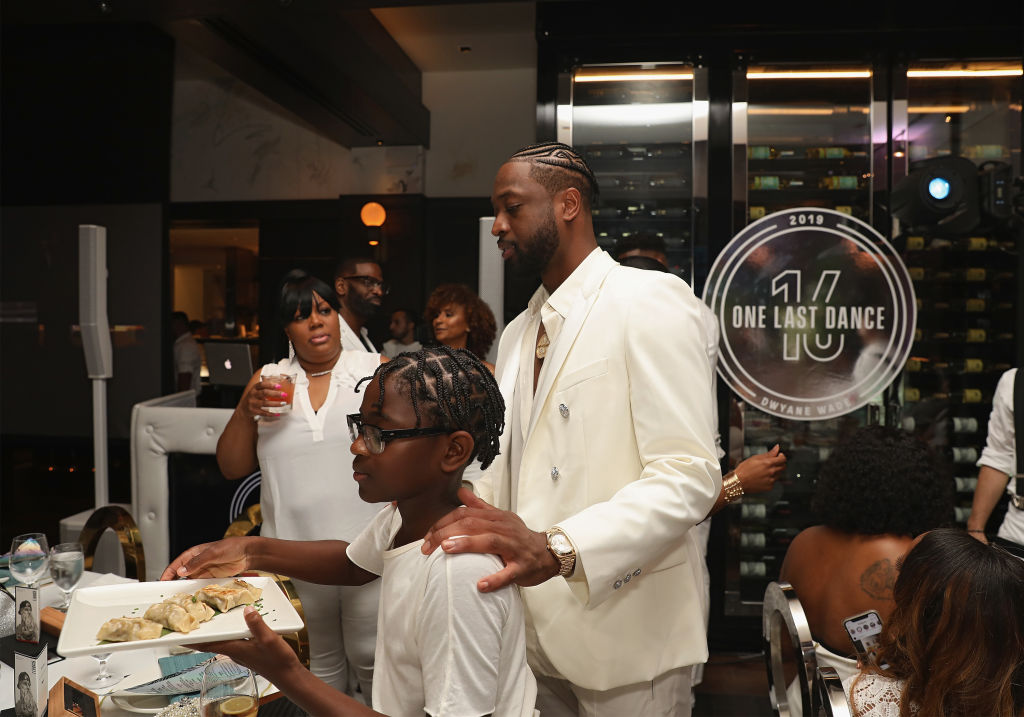 Wade and Gabrielle Union have been together since 2009 and married since 2014. Union is stepmother to Wade's three oldest children, Zaire, Zion, and Xavier, and the pair have one daughter together, Kaavia. This summer, in an interview about his parenting strategies, Wade said that the biggest thing parents can do for their children is to get to know them. He stated that you can't know how to parent your children unless you know them because kids can't all be parented the same.

Wade and Union faced criticism this past spring when Union accompanied her stepchildren to the Miami's LGBTQ pride parade, with 12-year-old Zion leading the pack. Critics of the family said that it wasn't an appropriate place to bring children. Union and Wade, in a move worthy of mother and father of the year, disagreed and stated they were proud of the kids for wanting to participate in the event. Wade was finishing up his final season with Miami, and he expressed disappointment that he couldn't go to the parade with his family.

Their t-shirt line is a huge step forward
Proceeds from Wade and Union's new t-shirt line go to the organization GLSEN. GLSEN is an organization created by teachers that ensures schools are a safe and welcoming place for LGBTQ students around the country. The shirts read "PRIDE" down the side, with the letters standing for "Please Remain Inclusive & Dedicated 2 Equality." Fifty percent of the proceeds generated will go to GLSEN and, Wade's family will also donate $50,000 to the organization.

While undeterred by criticism of their family, Dwyane Wade has been vocal about being a good father to his children. He has said that it's not about placing your interests onto them, but about figuring out what their own interests are and being enthusiastic about it for them. Wade understands being a good father is about supporting children instead of directing them. If his children don't want to play basketball, he's not going to make them. Instead, he'll encourage whatever they're interested in. We're sure that when Zion is a little older, he'll be incredibly proud of his father for standing up for him and his siblings. Their t-shirt line is available for purchase here.