NBA Cheat Sheet: 5 Things to Watch for in the 2014 NBA Draft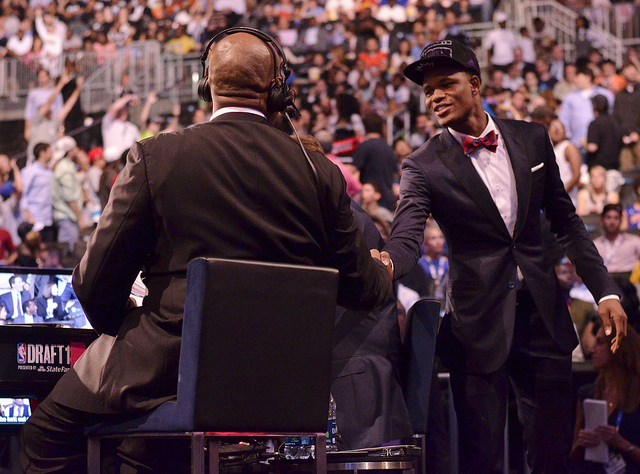 With the NBA Draft now only one week away, it's time to break down exactly what the 2014 Draft telecast — which features the most hyped group of prospects in the last decade — is going to look like. Erm, well, it's going to look the same as it always looks, although there will be a notable absence of David Stern for the first time in the last 30 years, since Stern officially retired after last year's presentation.
So it'll be Adam Silver being booed on the stage of the Barclay's center next Thursday, while an endless parade of besuited young men (at least one of them looking incredibly uncomfortable) hear their names called. That much will be the same. The deputy will take the second round, nobody will care, and a whole bunch of people will live tweet it. There may be a pony show.
No one wants to go into the draft broadcast unprepared, though — and we don't mean mock drafting, since those are more likely to make the actual draft more confusing. Remember: no one saw Nerlens Noel falling all the way to the sixth pick last year, and absolutely no one saw Anthony Bennett going number one overall. If anyone tells you they did, they're lying (and they're lying for no good reason, since Bennett hasn't been very impactful on the court since joining the NBA.)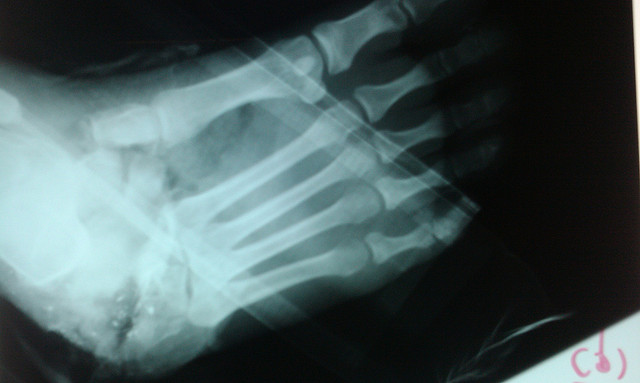 5. Joel Embiid's Medical Exams
Since they're going to directly impact what happens to the top end of the draft class. Embiid, who would be as close to a lock for the No. 1 overall pick as can be if he was healthy, has had enough problems in NBA sensitive areas (the back and the knees are both very important contributors to your ability to play basketball, as it happens) to cast his future into a weeklong spiral of doubt. That Embiid will be drafted is a certainty — teams don't let a center with that kind of footwork and potential get away easily — but he's going to be the most volatile presence on the board right up until he's taken.
Every team interested in Embiid is going to have its own team of medical specialists look over as much of him as they can, and the team that grabs him is going to be pretty positive he's capable of staying healthy. We're kind of hoping he falls all the way to Phoenix and turns into the league's next great center.
4. The Hype Is Still Real
Chad Ford, ESPN's draft guru, admits that his own power rankings are often amalgamations of his own views (Ford organizes each NBA prospect into tiers) and how NBA executives feel about any given player, put together a list of the Top 25 Prospects since 2000 for ESPN a little while ago. While the actual article itself is behind their insider paywall, we've had a chance to stare at it, and — keeping in mind that it's a rank for how these guys were perceived coming into the league, not how they wound up once they got there — Embiid, Wiggins, and Jabari Parker are each in the top half of the list. That's absurd. Remember — these kids are going into the NBA with crazy, crazy expectations, and that's going to color all of the discourse around the draft.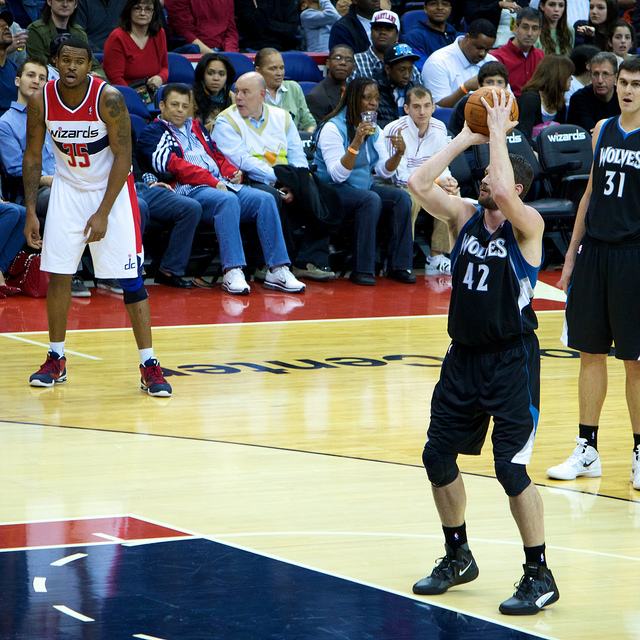 3. The Ballad of Kevin Love
Kevin Love is, arguably, the best free agent in the NBA right now, depending on how you feel about Carmelo Anthony (we're not counting the Heatles in this, even though they'll technically be free agents once they all opt out.) He is certainly the best free agent that remains a sure bet for a team change, with no love lost between him and the Minnesota Timberwolves. The question, of course, is where he ends up, and with so many potential teams linked to deals — Golden State, Chicago, Boston, and Phoenix, among others — a draft day trade seems the most likely option. In Love, the NBA is getting a relative rarity: the disgruntled All-Star in his prime and allowing his team to field all offers, rather than waiting for free agency to allow him to team up with his friends (à la LeBron) or vocally stating his preference, handicapping his team's ability to get a good return for him (à la Carmelo, even though the Knicks ended up getting swindled because, hey, they're the Knicks.)
Love might never be the MVP player his numbers suggest he could be, but it's clear that, at very least, he'll be a welcome addition to any team that requires the services of the ultimate stretch-4. Smart money, by the way, is on Golden State or Boston.
2. The Saga of Dario Šari?
Dario Šari? is reported to be the best basketball player currently in Europe, and he's opted in, and out, of the NBA Draft twice — an early entrant into the 2013 draft, Šari? bailed on it last year for reasons relatively unknown. He's also got a famously contentious relationship with his dad, a former basketball player who played alongside legendary Euro export Dražen Petrovi?. If he's not taken before the seventh pick, word is that he might play another season overseas.
1. The Mysterious Buzz Around Dante Exum
On paper, Dante Exum could very easily be the next Penny Hardaway. The 6'6″ point guard came to national attention during the Nike Hoops Summit when he outplayed a whole bunch of his peers, and his gifts, both in game and physical, are incredibly obvious. Everyone loves him. The questions, then, surround exactly why. It's not as if he's had the opportunity to routinely prove himself against top shelf talent (as great as the Australian high school circuit might be, it still pales in comparison to the more established global basketball leagues), and the lack of easily accessible information has raised questions about why, exactly, he's so touted. After all, saying he's a 6'6″ point guard that's succeeded at the high school level is about as useful as pointing out that Kwame Brown was a seven foot center who played well in high school.
That's not a dig at Kwame Brown, by the way — he had no choice about where he was drafted, and had he not been Michael Jordan's number one overall pick, we're confident that his career wouldn't have been under the same caustic microscope that it was. #FreeKwame. Anyway, Exum was the Ringo Starr to the original top four picks in the draft as recently as a month ago, but with Embiid's new injuries, the whole thing is thrown into flux. He could go as high as second (we doubt Cleveland wants to alienate Kyrie Irving by drafting a potential successor) or as low as seven. There's no way he makes it past the Lakers, and he'll probably be gone before then, but at this point Exum's like the buzz band with an impossible to find record. There's little indication whether or not he'll be any good.