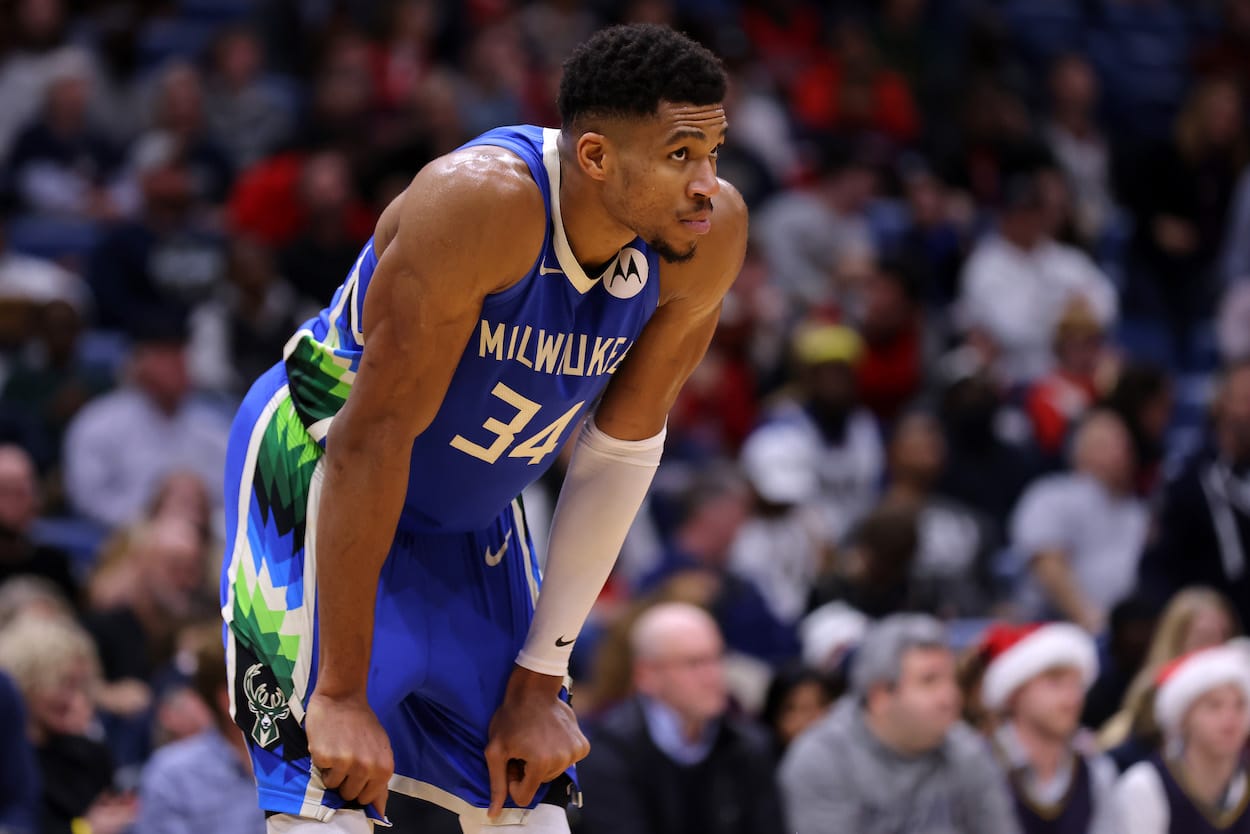 NBA Christmas Day Picks: Best Bets for Knicks-76ers, Mavericks-Lakers, Celtics-Bucks, Warriors-Grizzlies, and Nuggets-Suns
Jack Dougherty gives out his best bets for NBA Christmas Day.
It's almost time for another NBA Christmas Day, and we've got a loaded, five-game slate to help us celebrate the holiday season. While presents under the tree are nice and all, I'd like to stuff our stockings a little extra this year with some winning bet slips.
So, let's go through every NBA Christmas Day game and spread some holiday cheer with best bets for every game on the slate.
NBA Christmas Day schedule, odds
All betting odds courtesy of FanDuel as of 12/23.
New York Knicks vs. Philadelphia 76ers
How to watch: 12 p.m. ET (ABC/ESPN)
Spread: 76ers -1.5
Total: 218.5
Dallas Mavericks vs. Los Angeles Lakers
How to watch: 2:30 p.m. ET (ABC/ESPN)
Spread: Mavericks -8
Total: 225.5
Boston Celtics vs. Milwaukee Bucks
How to watch: 5 p.m. ET (ABC/ESPN)
Spread: Celtics -5
Total: 223
Golden State Warriors vs. Memphis Grizzlies
How to watch: 8:00 p.m. ET (ABC/ESPN)
Spread: Grizzlies -4
Total: 228.5
Denver Nuggets vs. Phoenix Suns
How to watch: 10:30 p.m. ET (ABC/ESPN)
Spread: Nuggets -2.5
Total: 230.5
NBA Christmas Day picks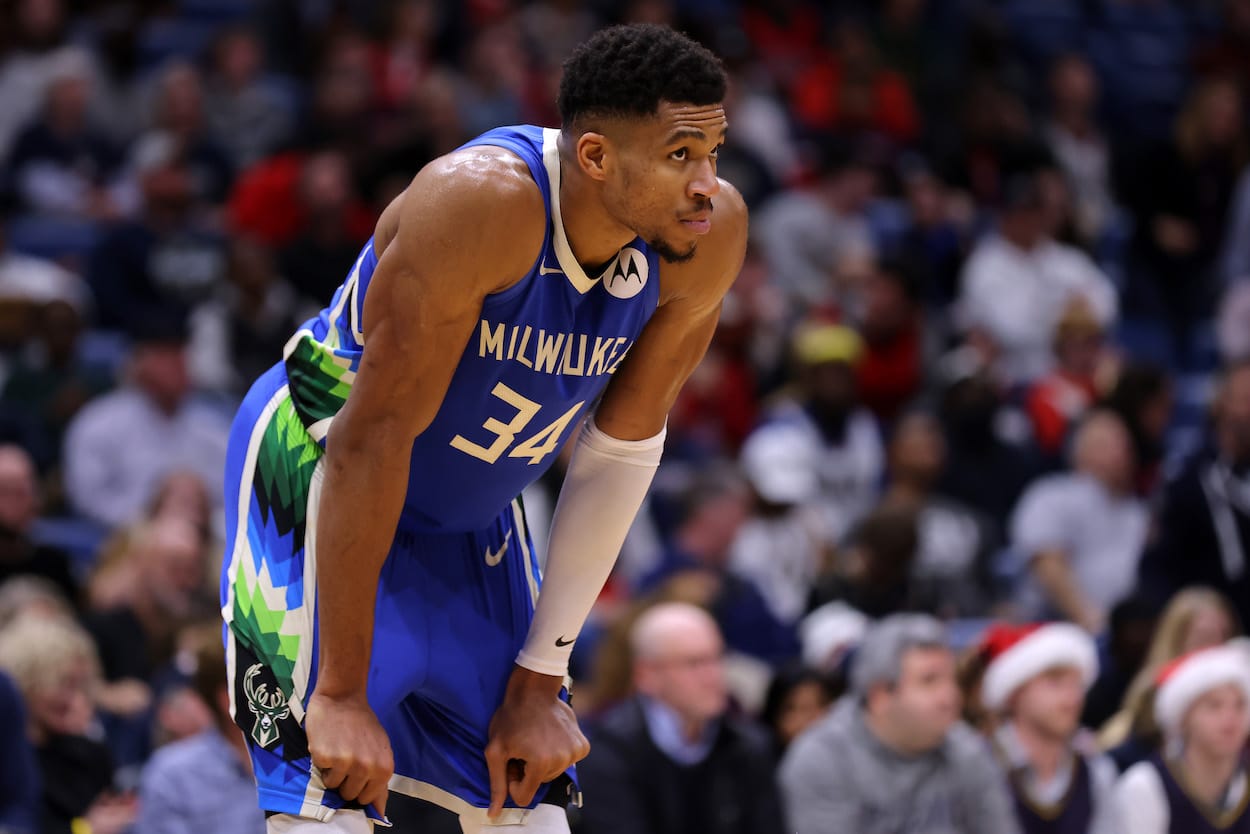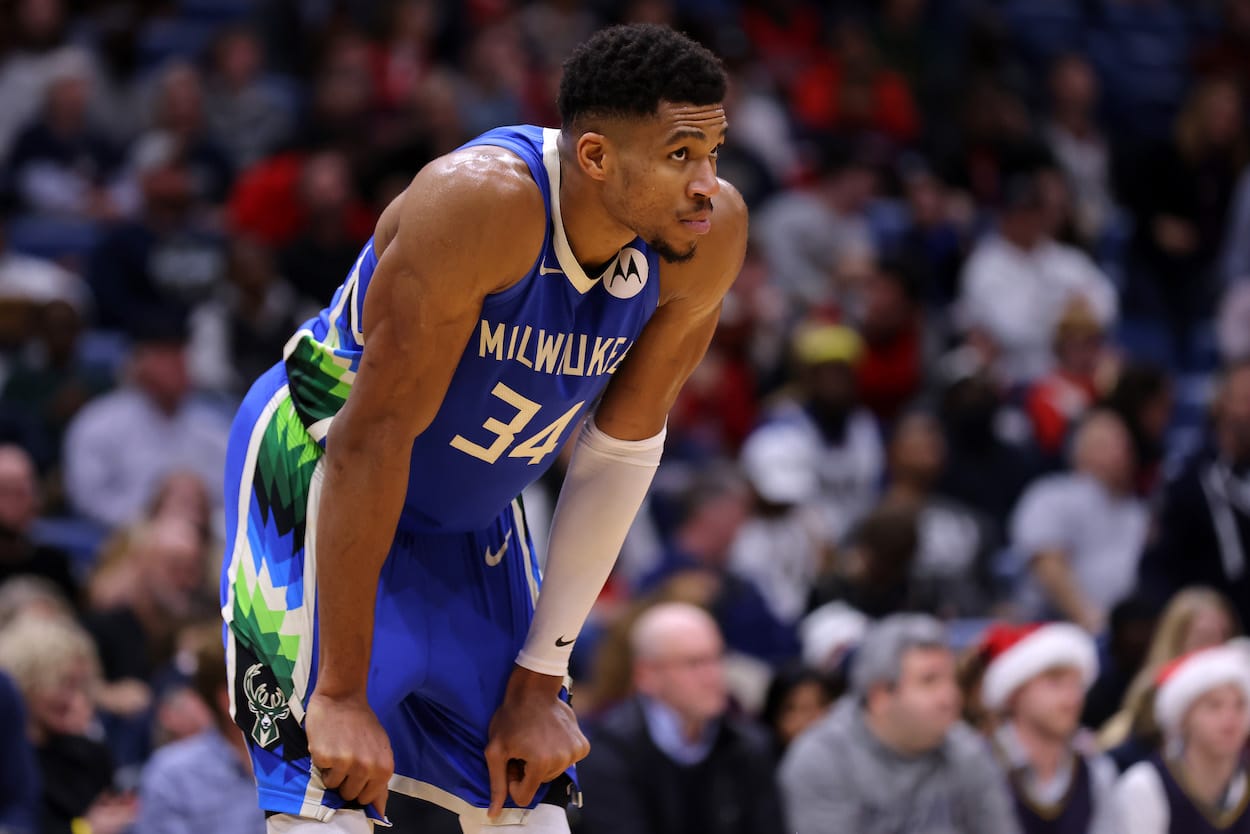 Knicks-76ers under 218.5
Ah, betting the under on the early NBA Christmas Day game. A tradition unlike any other.
Betting the under in the noon game has historically been a profitable strategy, and we've got two solid defensive teams to help our cause this year. In terms of defensive rating, the 76ers rank second in the NBA (107.9), and the Knicks rank ninth (110.8). These two teams faced off once earlier this season and finished with 110 combined points.
Mavericks-Lakers over 225.5
The Lakers have been the second-best over team in the NBA this season with an 18-13 over record. LA is allowing 117.9 points per game this season, and that number jumps to 126.0 when Anthony Davis is out of the lineup. This should be a high-scoring affair with two superstars in LeBron James and Luka Doncic going at it.
Milwaukee Bucks +5
Give me a break with this spread. The Celtics looked invincible early in the season, sure, but they've crashed back to earth with five losses in their last six games. In Boston's last three games, it's lost to the Orlando Magic twice and the Indiana Pacers. Meanwhile, the Bucks have jumped to the top of the Eastern Conference standings with seven wins in their last 10 games. Milwaukee is simply a better team right now, and this spread should be closer to -2.
Warriors-Grizzlies over 228
The Warriors have been an over machine all season. Golden State is averaging an absurd 120.2 points per game on its home court while allowing 117.9, and it has the best over record in the NBA this season (20-12-1). Even without Stephen Curry in the lineup, I'll ride the trend and hope for a shootout.
Nuggets -2.5
The Nuggets and Suns are neck-and-neck at the top of the Western Conference standings right now, but Denver has been a bit more consistent to start the season. Phoenix has struggled on the road with a 5-9 record, while Denver is a dominant 10-3 on its home court. I don't think the Nuggets are getting enough credit for home-court advantage in this one, so I'll take the short number on the favorite.